It's Okay, That's Love (IOTL) has always been my favorite K-drama of all time. I have seen so many series that I've enjoyed, made me cry like a baby, and stressed the hell out of me but IOTL remained superior in my list. What made it my number one fave is how it portrayed mental disorder patients with compassion. It did not go overboard nor did it skip the details on this theme—it presented mental health the way it is in real life. 
The highly-acclaimed K-drama is written by screenwriter Noh Hee Kyung who is known for her deep and realistic outputs. She would often base her scripts on the daily life of ordinary people and you can see this in the characters of her dramas. Take for example Jang Jae Yeol (Jo In Sung) of IOTL: He's at the peak of his career as a bestselling author and radio DJ. Because he's successful, he may appear arrogant. But beneath this exterior, Jae Yeol hides a traumatic childhood past that later developed into a mental illness.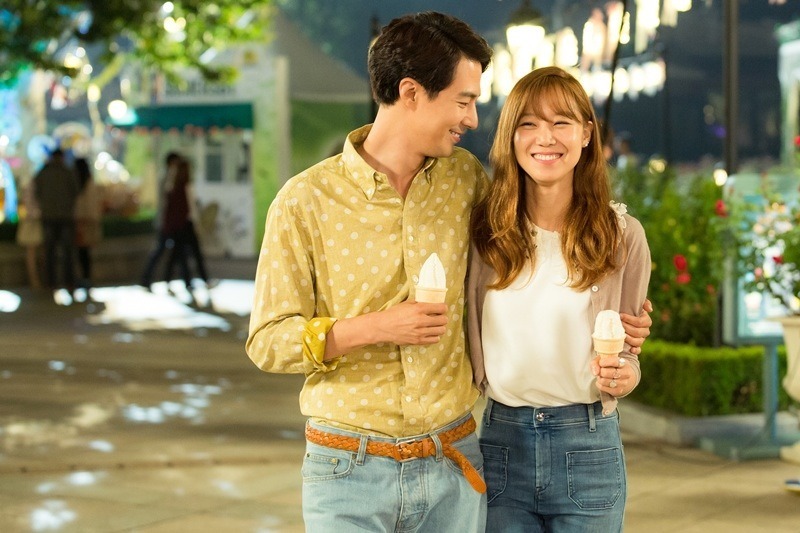 Some of Noh Hee Kyung's works are inspired by her experiences in life. The 1996 series The Most Beautiful Goodbye In The World is all about a mom who suffers from a life-threatening disease, which changed how her family takes care of her after neglecting their mother for years. In an interview, Hee Kyung writernim said that the lead character is a tribute to her mom, who passed away two years before the drama was aired. The Most Beautiful Goodbye In The World was adapted into a film, theater play, and had a drama remake in 2017.
Continue reading below ↓
Recommended Videos
As you can see, the veteran writer has a poignant way of telling a story that will make anyone cry buckets. She writes with a vision in mind inspired by ordinary people and raises social awareness while she's at it. In 2018, Hee Kyung was given the Gender Equality Award and she was described by the judging committee as a writer who "has successfully shown various aspects of society through media by realistically portraying stories of the disadvantaged, the minority and the socially weak."
Now that you know her, below are five K-dramas written by Noh Hee Kyung that you can watch on Netflix and Viu:
1. Worlds Within (2008)
Who's in it: Hyun Bin, Song Hye Kyo
Where you can watch it: Viu
The short plot, according to Viu: "Joo Joon Young and Jung Ji Oh are both excellent directors in the TV station, and they used to be a couple during their university days. They decide to restart their relationship after breaking up with their respective partners. Despite the busy work, they work and compete together."
Fun fact: Worlds Within shows what the K-drama industry is like as it features the lives of a TV production team. KBS, the broadcasting channel that aired this drama, released a series with a similar theme (but on variety programs) titled The Producers in 2015.
2. That Winter, The Wind Blows (2013)
Who's in it: Song Hye Kyo, Jo In Sung, Kim Bum, Jung Eunji
Where you can watch it: Netflix
The short plot, according to Netflix: "Seeing the chance to enrich himself by deceiving a blind heiress, clever con man Oh Soo just does what comes naturally—but his plans soon change."
Fun fact: This K-drama is Song Hye Kyo's second time working with Noh Hee Kyung! It's also adapted from the 2002 Japanese drama, Forget Love.
3. It's Okay, That's Love (2016)
Who's in it: Jo In Sung, Gong Hyo Jin, EXO's D.O., Lee Sung Kyung, Lee Kwang Soo
Where you can watch it: Netflix and Viu
The short plot, according to Netflix: "Successful novelist and radio DJ Jae Yeol and psychiatrist Hae Soo are constantly at odds but that changes when they start living in the same house."
Fun fact: It's Okay, That's Love obtained a plaque of appreciation from the Korean Society for Schizophrenia Research for giving "new hope to schizophrenic patients as well as help with getting rid of some of that prejudice in society."
4. Dear My Friends (2017)
Who's in it: Youn Yuh Jung, Shin Gu, Kim Yeong Ok, Kim Hye Ja, Na Moon Hee, Joo Hyun, Park Won Sook, Go Du Sim, Go Hyun Jung
Where you can watch it: Netflix
The plot, according to Netflix: "Life is ever-delightful—and ever-changing—for a group of friends in their twilight years as they rediscover themselves through love and family."
Fun fact: Dear My Friends took home the Best Drama award at the prestigious 53rd Baeksang Arts Awards!
5. Live (2018)
Who's in it: Lee Kwangsoo, Jung Yu Mi, Bae Sung Woo, Bae Jong Ok
Where you can watch it: Netflix
The plot, according to Netflix: "The police officers at South Korea's busiest patrol division toil day and night as keepers of law and peace—but the reality is far from orderly."
Fun fact: This project is Lee Kwang Soo's reunion with Noh Hee Kyung after starring in IOTL. Also, it's the writer's fifth collab with director Kim Kyu Tae!
Follow Hanna on Instagram.
K-UPDATES