Oh Jung Se's long-running career started in the early 2000s and we're so happy that he's finally getting all the attention and love he deserves! From the first time we saw him in the Koreanovela Missing You when it was aired on ABS-CBN, the 44-year-old has already captivated us with his acting chops. Fast forward to 2020 when he starred as Moon Sang Tae in the healing drama, It's Okay To Not Be Okay, Oh Jung Se remains to be consistent in showcasing his exceptional talent.
Recently, he took home the Best Supporting Actor trophy at the esteemed 57th Baeksang Arts Awards, and mind you—he won the same award last year and this is just proof of how amazing he is! Let me share something funny while you're here: When it was time to present the award for that category, it was Crash Landing On You's Kim Sun Young who walked to the stage along with...Oh Jung Se himself! That has got to be our favorite moment during that night. 
If you were amazed by his portrayal in It's Okay To Not Be Okay (just like the critics who chose him for that award), here are the other Oh Jung Se dramas on Netflix and Viu that you will surely love:
Early Projects
1. Touch Your Heart (2019)
Where you can watch it:  Netflix and Viu
The plot: What happens when an issue ruins your career and you're left jobless? You find ways to get back on track! In this tVN drama led by Lee Dong Wook and Yoo In Na (who, btw, first appeared Goblin as a couple), sought-after actress Oh Yoon Seo had to ~shift~ careers for a short time so that she can be cast in a drama she's eyeing. She now works at a law firm as a lawyer's secretary and things get pretty romantic between her *boss*! Our Oh Jung Se plays the supporting role of Yeon Joon Kyu, a law firm CEO who is a die-hard fan of Yoon Seo.
ADVERTISMENT - CONTINUE READING BELOW ↓
2. When The Camellia Blooms (2019)
Where you can watch it:  Netflix
The plot: In this Baeksang Award-winning K-drama single moms are the star of the show as it tells how they're one of the strongest people you'll ever meet. Oh Dong Baek (Gong Hyo Jin) is a single mom who runs a small bar in the province of Ongsan called "Camelia." When she first arrived in that town, her neighbors would often look at her as if she has sinned for raising her child on her own. Good thing there's the adorable Hwang Yong Sik (Kang Ha Neul) who is always to the rescue when she's in trouble (or given the side eye)! Here, Oh Jung Se is yet another business owner and his wife is a lawyer naman. Although it may seem like they have it all because of their professions, their relationship is actually a miserable one. This is the reason why Jung Se's character would often visit Camelia so he can ~forget~ his sadness whenever he talks to Dong Baek.
3. Hot Stove League (2019)
Where you can watch it:  Netflix and Viu
The plot: Oh Jung Se really has a thing for award-winning K-dramas! Hot Stove League was also recognized as a Baeksang Best Drama last year and we're not wondering why: The storyline about a persevering baseball team is everything. Despite not having any experience in managing them, Baek Seung Soo (Namgoong Min) is determined to go through anything to reach the peak of success. Oh Jung Se is cast as Kwon Kyeong Min, the baseball team's president who saw Seung Soo's potential and was the one who hired him.
Recent Projects
4. It's Okay To Not Be Okay (2020)
Where you can watch it:  Netflix
The plot: Centered around mental disorders, It's Okay To Not Be Okay would probably be Oh Jung Se's most iconic role. In this drama, he portrays the character of Moon Sang Tae, the hyung (older brother) of Moon Gang Tae (Kim Soo Hyun) who is diagnosed with autism. Sang Tae oppa loves to draw and you will often see him with a pencil, sketch pad, or paintbrush. However, he would stop illustrating at times because of his fear of butterflies, which often gives him nightmares. It's Okay To Not Be Okay is a masterpiece that does not only show what mental health really is but also teaches us how compassion can go a long, long way.
5. The Good Detective (2020)
Where you can watch it:  Netflix and Viu
The plot: In the same year, Oh Jung Se was cast in JTBC's The Good Detective as a businessman once again! This time, he is a chaebol who is the cousin of a well-known detective named Oh Ji Hyuk (Jang Seung Jo). Unlike his endearing character in It's Okay To Not Be Okay, his role here is kind of problematic as he's the drama's antagonist. He's that one guy you can't mess up with! The actor flawlessly transformed into a different persona in The Good Detective and WE. ARE. SO. IN. AWE.
Upcoming Projects
6. Mount Jiri
Where you can watch it: TBA
Where you can watch it: Oh Jung Se is set to appear in the star-studded drama Mount Jiri as an engineer and we're definitely excited about his new role! Directed by Lee Eung Bok, who helmed Descendants Of The Sun, Goblin, and Mr. Sunshine, Mount Jiri highlights "the people who climb through the mysterious and unexplored regions of Mount Jiri, which is the tallest mountain in mainland South Korea", according to Soompi. With its roster of high-profile celebrities like Jun Ji Hyun, Ju Ji Hoon, and Sung Dong Il, we can only expect the best episodes from this new K-drama.
ADVERTISMENT - CONTINUE READING BELOW ↓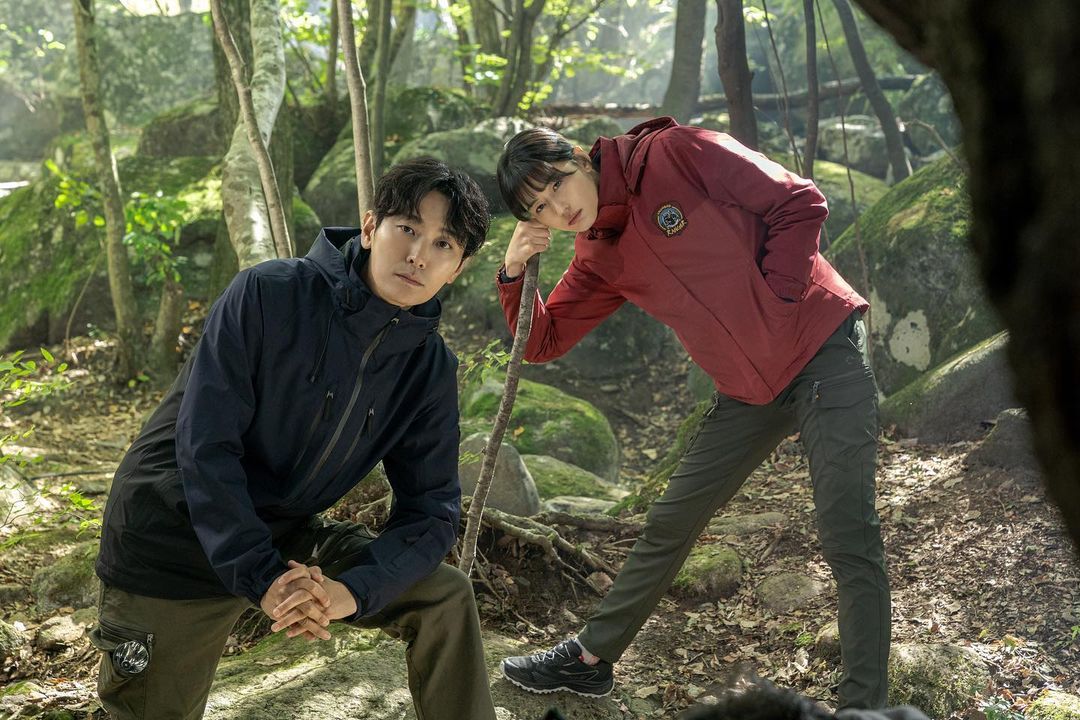 Follow Hanna on Instagram