Just like us, you've probably been listening to "Drivers License" on repeat. Admit it: you've also been reading up on all the Olivia Rodrigo + Joshua Bassett + Sabrina Carpenter drama (we totally understand)! So here, let's trace half-Pinay Olivia's ~acting roots~, from her starring role in an American Girl film to the High School Musical: The Musical: The Series, where she starred opposite Joshua: 
1. An American Girl: Grace Stirs Up Success (2015)
For those who grew up reading the American Girl books, hello! Olivia's first starring role is in this film, where she stars as a young baker named Grace. She accompanies her mom on a trip to Paris, where her uncle owns a pâtisserie. Bb Olivia is super cute here, like a young Emily In Paris: 
2. New Girl (2016) 
She appeared in Season 6, Episode 18 of the show as one of Jessica Day's (Zooey Deschanel) middle school students (whom she's trying sooo hard to impress). Olivia's character tells Jess, "You went from kind of meh, to sort of cool, to totally the coolest ever!" Along with her friends, she even comes up with a *cool* new nickname for their principal. Watch her funny scene here: 
ADVERTISMENT - CONTINUE READING BELOW ↓
3. Bizaardvark (2016 to 2019)
Olivia started her Disney Channel career with this show, which ran for three seasons. She starred opposite Madison Hu, and they played best friends Paige Olvera and Frankie Wong who love posting videos and songs online.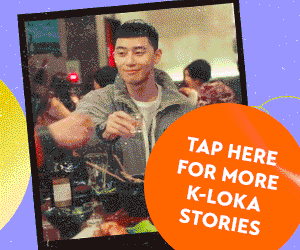 4. High School Musical: The Musical: The Series (2019) 
TBH, everyone was a little iffy about a High School Musical remake, but this new show about drama club students who stage a production of High School Musical was a different story altogether! It features "Ricky (Joshua Bassett), a charismatic teen auditioning for the musical so he can win back the heart of ex-girlfriend Nini (Olivia Rodrigo), who has just returned from summer theater camp with a new boyfriend—and the same old insecurities that keep her from owning the spotlight."
Here's Olivia performing "Start Of Something New:"
Aaaand here's Olivia and Joshua singing "Breaking Free:" 
Bonus: High School Musical: The Musical: The Series Season 2 (2021) 
Yup, more HSM goodness coming our way! The cast is reportedly filming already. 
***
We're officially on Viber! Be part of our growing community and subscribe to Cosmopolitan Philippines now!
Follow Lily on Instagram.