Like any friendship group (because boy bands are totally the same as Mean Girls, right?), One Direction members have had their fair share of ups and downs.
Ups include winning six BRIT Awards, selling out stadium tours around the world and pocketing an estimated £50million (P3.5 billion) each. Pretty decent. But they have had issues here and there along the way, too. Prepare to feel the ~shade~.
March 25, 2015
Zayn Malik leaves the band, claiming: "I know I have four friends for life in Louis, Liam, Harry, and Niall" in his full leaving statement.
Let's see how long that lasts.
May 2015
You might remember Louis Tomlinson and Naughty Boy having the Twitter spat to end all Twitter spats over Zayn Malik working with the producer in the studio very quickly after his 1D departure. Only, er, things got a little messy when Z got involved:
July 29, 2015
Zayn signs a solo contract to make music with RCA records, and claims it's time to make "real music." Is that the first bit of shade against 1D we see?
He wrote: "I guess I never explained why I left, it was for this moment to be given the opportunity to show you who I really am! #realmusic #RCA!!"
Continue reading below ↓
Recommended Videos
November 2015
In his first ever solo interview, Zayn tells TheFader.com One Direction's music is "generic as fuck," and they were told to be happy about things they felt the opposite about.
"If I would sing a hook or a verse slightly R&B, or slightly myself, it would always be recorded 50 times until there was a straight version that was pop, generic as fuck, so they could use that version," he adds. "We were told to be happy about something that we weren't happy about."
January 2016
Guess what? Zayn's chucking more sass into the mix—this time telling Beats 1 he never wanted to be in the band anyway.
"I think I always wanted to go, from like the first year, really," he said. "I never really wanted to be there, like in the band. I just gave it a go because it was there at the time, and when I realized the direction we were going in—mind the pun—with the music, I instantly realized it wasn't for me, because I realized I couldn't put any input in."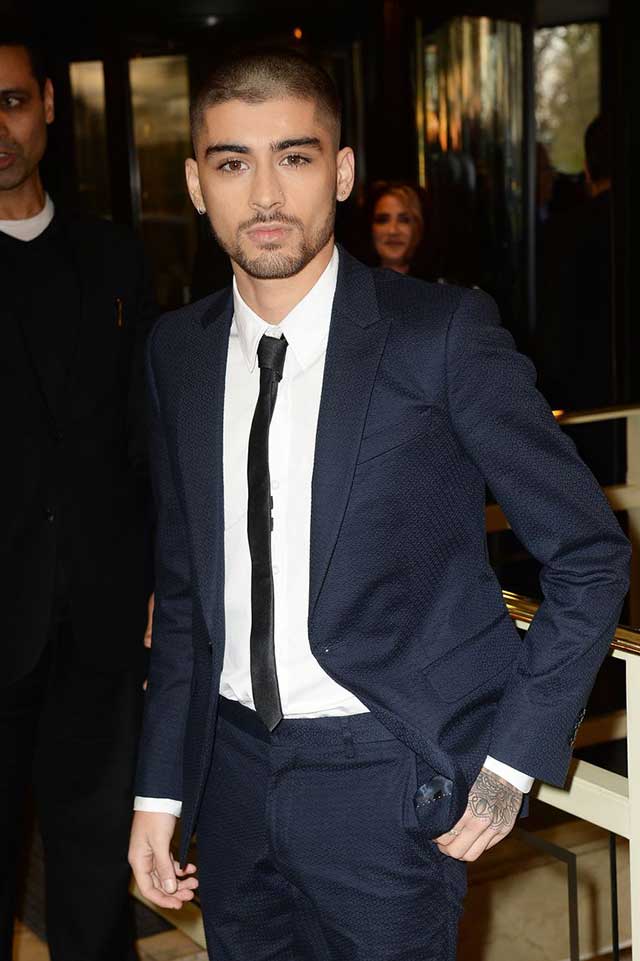 January 2016
Zayn then tells Capital FM's Dave Berry that he wasn't sure he'd get an invitation to meet Louis Tomlinson's newborn son Freddie because the pair weren't on talking terms right now.
"We'll see if I get an invite. Obviously I wish him the best of luck. His kid is cute as fuck so obviously I favorited it. We're not talking on friend terms obviously, so that's as far as I can go, by favoriting his picture."
March 2016
Zayn covers NME magazine, and tells them he's no longer in touch with the others because "nobody's reached out."
"I'm still probably the closest to Liam," Zayn said. "We talk on the phone... We haven't met up in a long time so we want to meet up." As for Harry, Louis, and Niall? "I tried to have contact, but nobody's reached out. So... whatever."
March 2016
Zayn throws a bit more parasol shade with Complex magazine, commenting: "I was frustrated with the band. It was about denying the authenticity of who I was, and what I enjoyed about music, and why I got into it.
"That was something that was always underlying, and ended up as the main factor of me leaving in the end."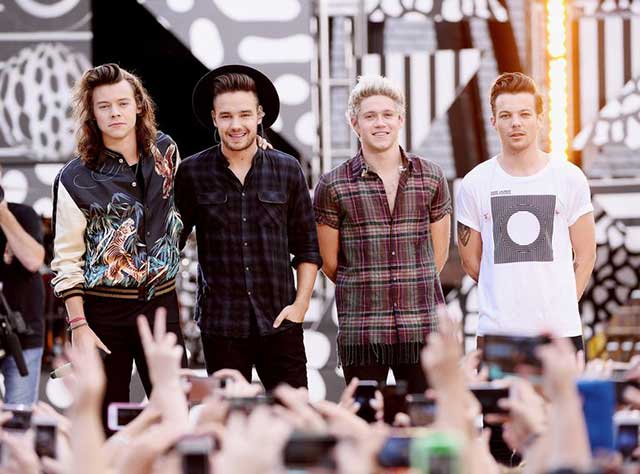 March 2016
One Direction go on "extended hiatus."
November 2016
Zayn wins his first solo AMA, and asks in his acceptance speech: "This one has just my name on it, right?"
It didn't go down well with 1D fans, considering Niall Horan was sat in the audience and it was a bit of unnecessary gloating, really.
February 2017
In a very bizarre turn of events, The Chase's Bradley Walsh album of covers beat Malik's debut as the best-selling album of 2016—and he revealed Niall was texting him "laughing his head off" about it.
Bradley commented: "I just laughed when I found out. I thought it was hysterical. I am probably the oldest new artist Sony has ever signed. Niall Horan was sending me messages, laughing his head off. And I got big congratulations from Simon Cowell. He thoroughly enjoyed it."
May 2017
Liam Payne admitted Harry Styles' debut solo single "Sign Of The Times" wasn't his kind of music, telling Music Choice: "Harry's song I heard, and I'll be honest with you, it's not my sort of music. It's not something I'd listen to, but I think he did a great job of doing what he wanted to do. That's the way I'd put it best, I think."
May 2017
Speaking about why he didn't sign his solo career with Simon Cowell, Liam put it down to wanting to separate himself fully from One Direction.
"I really wanted to get away from everything that I did," he told The Sun. "If you want to be fresh, you've got to start fresh."
June 2017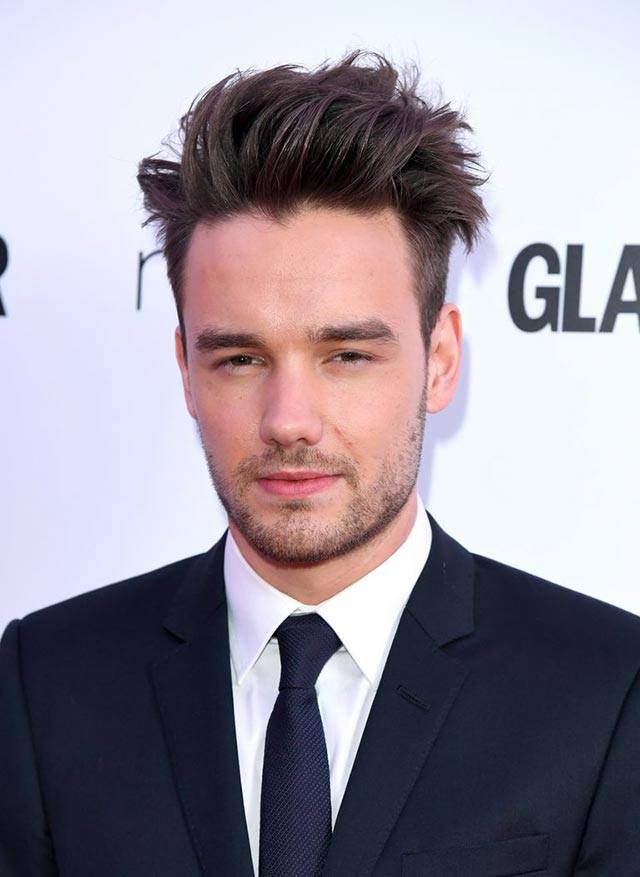 Liam Payne took a fairly bizarre swipe at Zayn Malik during the Glamour Awards. He was on stage presenting James Corden with the Man of the Year gong, and joked to the crow: "1D never had a slogan, but if we had, Zayn might have stayed."
Wait, what?
September 2017
Zayn Malik puts the final nail in any Zarry fans' dreams, telling Us Weekly he and Harry Styles barely spoke while they were in One Direction, let alone since.
"To be honest, I never really spoke to Harry even when I was in the band," he responded when asked if they were still in touch. "So I didn't really expect that much of a relationship with him."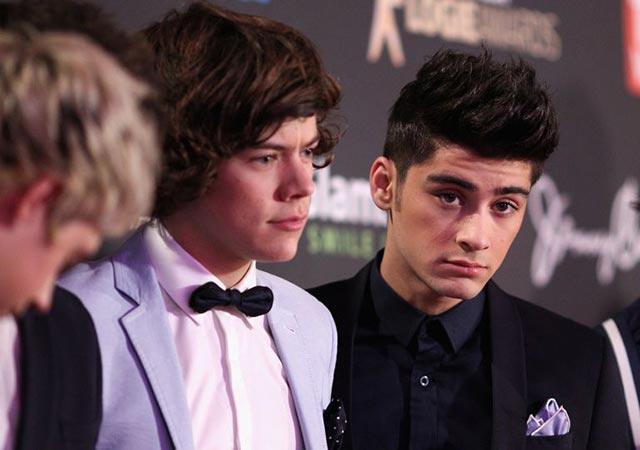 October 2017
Niall Horan tells The Sun he doesn't have Zayn Malik's mobile phone number anymore, and that his ex-One Direction bandmate is very hard to stay in touch with.
He explained that he "hadn't spoken to Zayn in a while" and the last time they were in touch was "a couple of months ago," adding, "Zayn's Zayn—not a lot of people would be able to say that they get in touch with him. He's the hardest man to get in touch with. He is always changing his number."
November 2017
Billboard asks Zayn Malik for the millionth time whether he still talks to any of the members of One Direction.
"Our relationships have definitely changed since we were in a band together, but I think that's just life," he explained to the publication. "Everybody grows up; two of the guys have got kids now. But no, I don't talk to any of them, really."
March 2018
Liam Payne tweeted Niall, Louis and Harry when he saw the hashtag #OneDirectionBestFans trending worldwide, writing, "@NiallOfficial @Louis_Tomlinson @Harry_Styles can you believe this after so long?!!!
Thank you so much you guys are unbelievable"
Some fans were pissed, though, because he didn't mention Zayn Malik—despite the fact Zayn technically left One Direction of his own accord.
May 2018
Liam says being in One Direction "nearly killed him" on KISS FM for their "Where's Your Head At?" Mental Health Awareness Campaign.
"When the band started our break I struggled with the idea of becoming famous again, it scared the living daylights out of me," he opened up. "Because the last time it nearly killed me, frankly.
"So I had to figure out a way to make it work for me—rather than me work for it. I love my life, it's been fantastic but there have been a lot of struggles to get to this point. It's about having good people around you. They don't have to be a psychologist—just people who are friendly, someone to talk to."

June 2018
Zayn Malik tells GQ that his trust issues are the real reason why he isn't friends with any of One Direction, commenting, "I didn't really, like, make any friends from the band. I just didn't do it.
"It's not something that I'm afraid to say. I defnitely have issues trusting people."
***
This article originally appeared on Cosmopolitan.com/uk. Minor edits have been made by the Cosmo.ph editors.