When Our Beloved Summer was announced in early 2021, I didn't think much of it. It's true, both Kim Da Mi and Choi Woo Shik are objectively excellent actors, but I wasn't particularly attached to their body of work—not enough to keep tabs on them, at least. Still, when the first episode dropped on Netflix, I pressed play out of curiosity and was pleasantly surprised by how much the show moved me.
Admittedly, my first thought was, "Ok, so Kook Yeonsu is basically Itaewon Class' Jo Yi Seo but without the blond dip-dye hairstyle." She's opinionated and kind of cold, but exudes an abrasive likability. I soon discovered that Yeonsu was just keeping herself and her emotions tightly under wraps. A beautiful mix of deadpan rage and sadness. Choi Woong is equally layered. It's tempting to dismiss him as a silly guy with no ambition or direction, but his story reveals a lot about his temperament and decisions.
Every episode of Our Beloved Summer gave me something to think about, especially when it comes to what's really important: The relationships we keep. While there's a good amount of kilig in this drama, it's the interactions with their loved ones and the way they portray the struggles of an ordinary life that had me hooked till the end.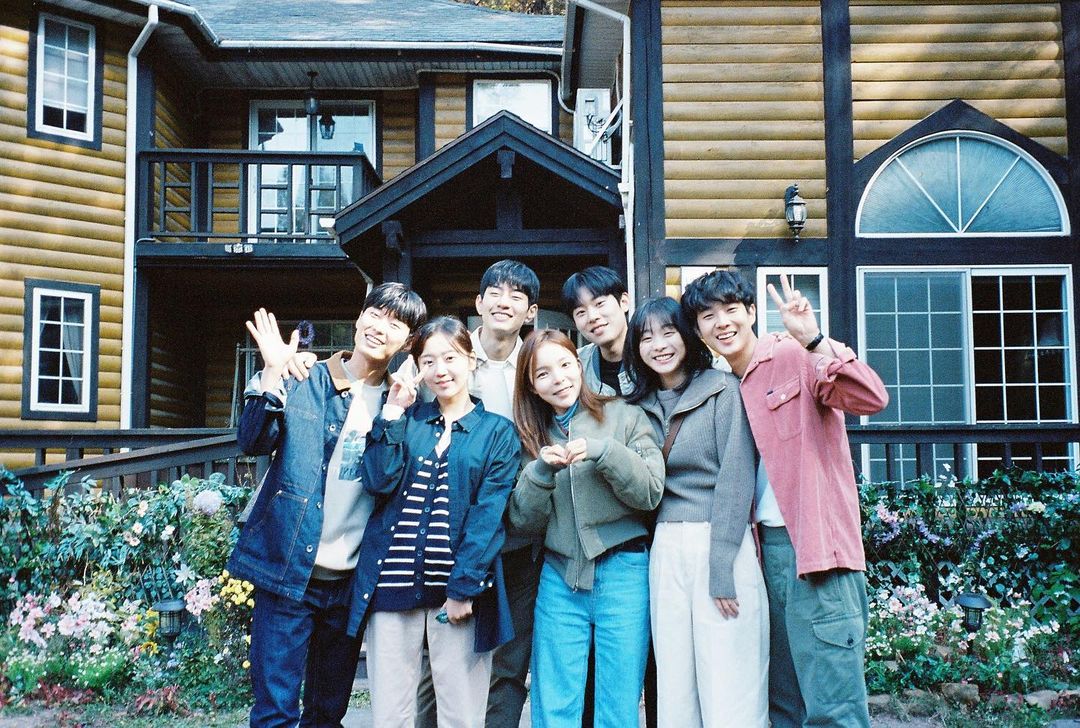 ADVERTISMENT - CONTINUE READING BELOW ↓
What's Our Beloved Summer about?
High schoolers Kok Yeonsu (Kim Da Mi) and Choi Woong (Choi Woo Sik) agree to film a documentary together and as polar opposites usually do, they fight about almost everything. Eventually, their feelings shift and the two date in secret well into college. Life happens and they break up–only to meet again years later when their documentary goes viral. Their worlds collide and they find themselves filming a follow-up, giving them an opportunity to get to know each other as adults. 
Our Beloved Summer | Official Trailer | Netflix
The Our Beloved Summer cast members
Kim Da Mi as Kook Yeonsu
The character: Yeonsu is a driven, no-nonsense type of woman. As a student, she strives to be the best in her class, and as an adult, she insists on focusing solely on work. So much so that she doesn't even join her co-workers for team dinners! Instead, she either goes home to her halmeoni or drinks with her friend Lee Sol Yi (Park Jin Joo). Her general outlook in life is that she must continue to work hard, earn, and provide.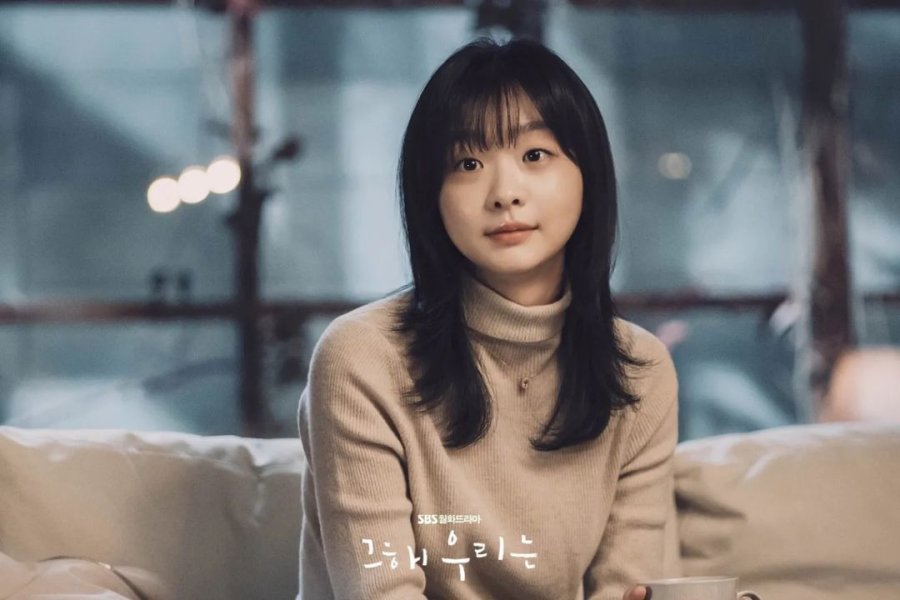 The actress: People saw Da Mi shine when she starred alongside Park Seo Joon in Itaewon Class—her first time playing the lead in a K-drama. Her performance was so impressive that she won the Best New Actress award at the prestigious Baeksang Arts Awards. What many people don't know, however, is that she has a couple of brilliant films under her belt, including one with Woo Shik! The two first worked together in The Witch: Part 1. The Subversion, a thriller where they played sworn enemies. No wonder they have such a natural dynamic!
Choi Woo Shik as Choi Woong
The character: Woong's dream has always been to live a simple and peaceful life. This doesn't change even when he becomes a famous artist. Unfortunately, Woong has trouble sleeping so he usually works while the rest of the world is asleep. When he isn't sketching at home, he is at his parents' restaurant, lying under a tree and enjoying the sun (and eventually being forced to help out, LOL).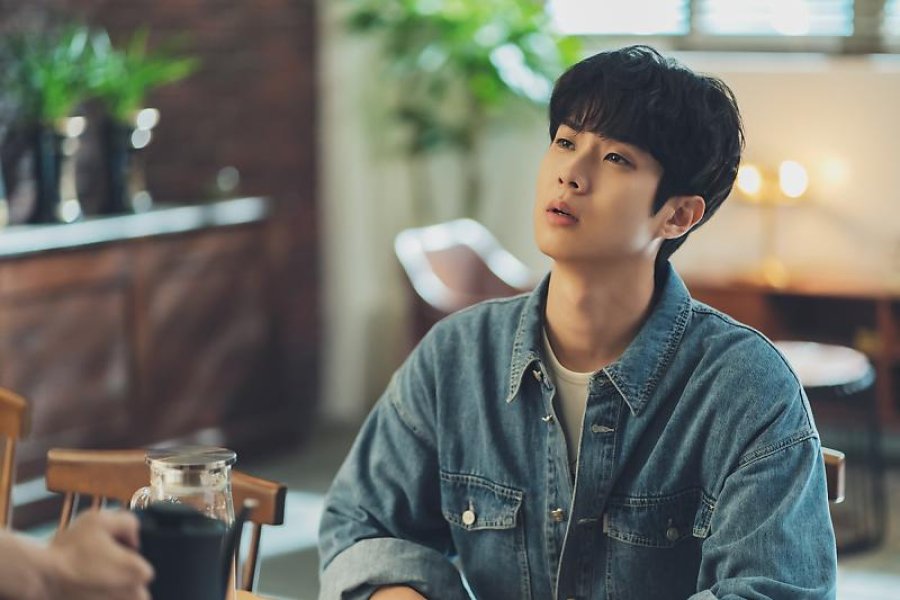 ADVERTISMENT - CONTINUE READING BELOW ↓
The actor: He is arguably most known for his role in the Oscar award-winning movie Parasite, but Woo Shik has actually been in the industry for a decade now. He first signed with JYP Entertainment in 2012 and has since moved to Management SOOP, an agency that handles some of the biggest Korean stars including Gong Yoo and Bae Suzy!
Kim Sung Cheol as Kim Ji Woong
The character: Ji Woong is Woong's childhood best friend. As kids, Ji Woong spends a lot of time with Woong and his family because of his emotionally absent mother. Ji Woong becomes a producer under the mentorship of the person in charge of Yeon Soo and Woong's documentary. Because of this, he is tasked to shoot the "sequel" and is forced to confront his feelings for Yeonsu.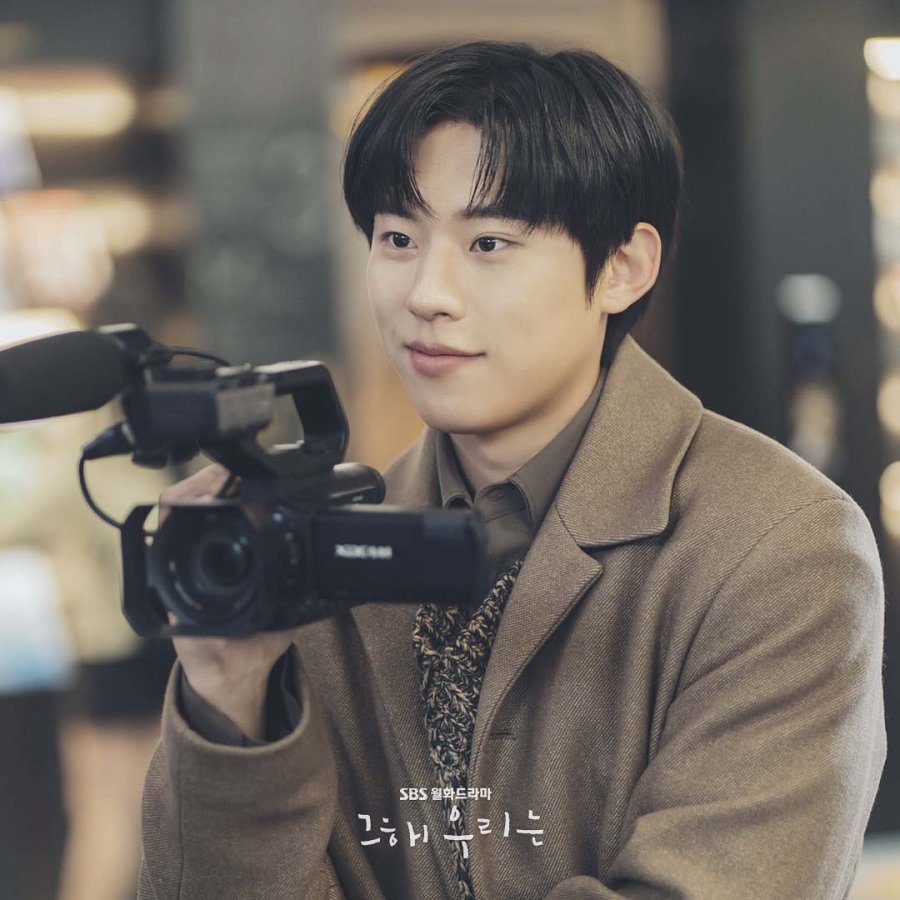 The actor: It seems like Sung Cheol is everywhere these days. Most recently, he guest starred in several big K-dramas like Racket Boys, Hospital Playlist, and Sweet Home. But it's his cameo in Vincenzo that lives rent-free in my mind, haha! Can you believe that the actor, who debuted in a musical in 2014, is a really good singer? He is set to star in Death Note, which will mark his return to the theater after being away for two years.
Noh Jung Ui as NJ
The character: NJ is a famous actress who develops feelings for Woong after she becomes a fan of his art. Let me tell you: I did not expect to adore NJ as much as I did by the end of the series. Frankly, I thought she'd be a hindrance but her character is so straightforward and charming that I found myself rooting for her happiness. As a celebrity, she experiences a lack of privacy and is subjected to public ridicule, and she perseveres through it all.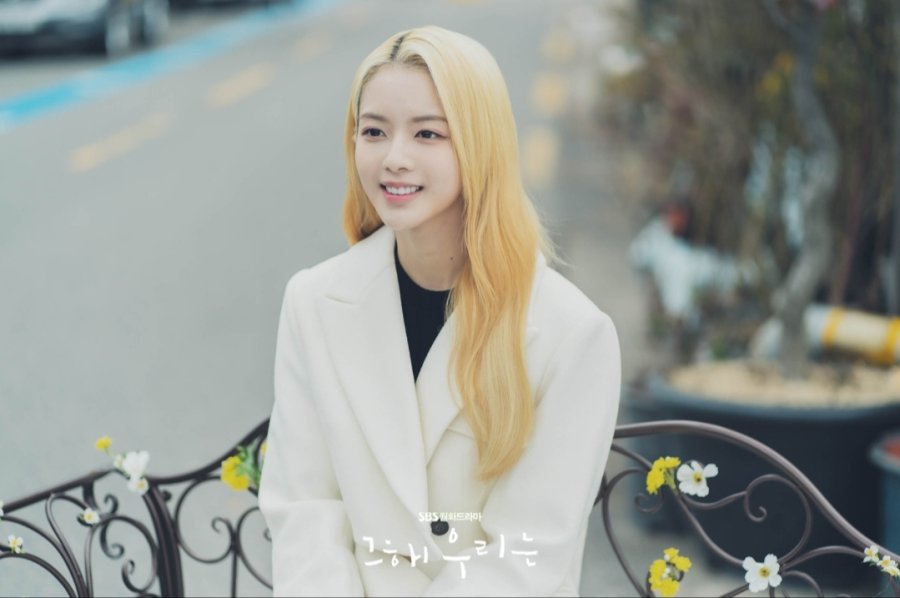 ADVERTISMENT - CONTINUE READING BELOW ↓
The actress: Jung Eui has appeared in several shows and movies as a child actress, but you might recognize her as one of the twins in the JTBC drama, 18 Again. She's also expected to star in Dear M, which has sadly been postponed.
Why you should watch Our Beloved Summer
What I love most about Our Beloved Summer is how it goes beyond the lead characters' romantic relationship. It dives deep into their personal histories and real-world struggles; what may seem like an annoying quirk or a character flaw stems from traumatic experiences. For instance, in the first few episodes, Yeonsu comes off as cruel but we eventually learn that she builds a wall because of her insecurities. As a breadwinner, she's responsible for her family's welfare and that becomes too much to bear. She carries that pressure and sadness for the longest time, but she later realizes that she was never really alone—her friends were always there to help. (This is my *favorite* moment in the drama!)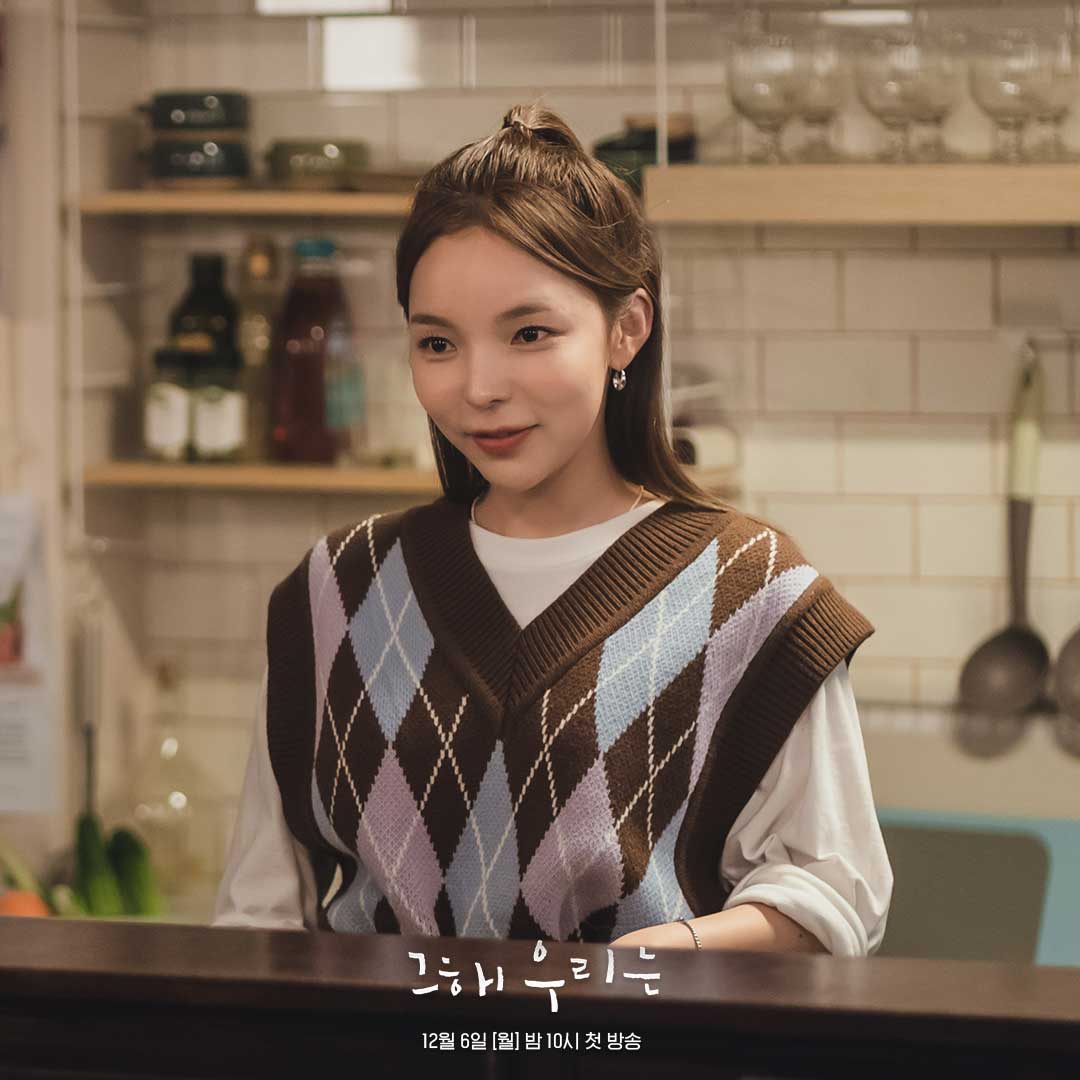 Another aspect I noticed is that the major characters don't put too big an emphasis on their careers. Sure, they work hard, they earn enough, and are successful in their respective fields. But none of it takes precedence over the people in their lives. It struck a chord with me, as someone who's putting her career on hold to focus on slowing down, building healthier habits, and spending time with family. I especially appreciate Woong's relationship with his parents because even when he could be doing so many other exciting things, he chooses to lie next to his mom while she prepares ingredients for the restaurant.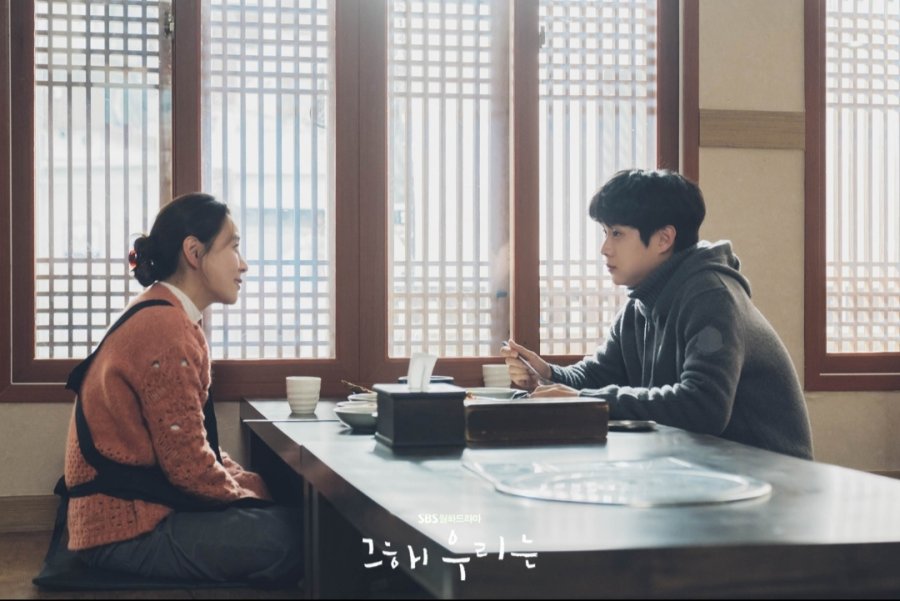 Overall, the drama is incredibly heartwarming. Sometimes, it's fast-paced, specifically when they jump back to their high school days and we see them in their youth. Other times, it slows down to let you reflect. There are also a few funny moments to balance out all the times it makes you sob into your pillow. I recommend this to anyone who's in need of comfort, a fresh perspective, or a reminder that life, even when it's tough, is still good.
ADVERTISMENT - CONTINUE READING BELOW ↓
MORE K-DRAMA REVIEWS RIGHT HERE:
'Vincenzo' Is Probably The Best K-Drama I've Ever Seen, Here Are All My *Feelings*
I Watched 'Hospital Playlist' For The First Time And Now I Know Why Everyone Loves It
Why 'It's Okay, That's Love' Is The K-Drama You Shouldn't Sleep On