In our August digital cover, I described Park Eun Bin as an actress who can make you feel like everything in the world is ~extraordinary.~ This is after *talking* to her during a Zoom interview. IRL, Eun Bin is truly spring sunshine personified! Anyone who attended her event at the New Frontier Theater last October 23 can attest to this—she's so, so charming that it's impossible not to love her.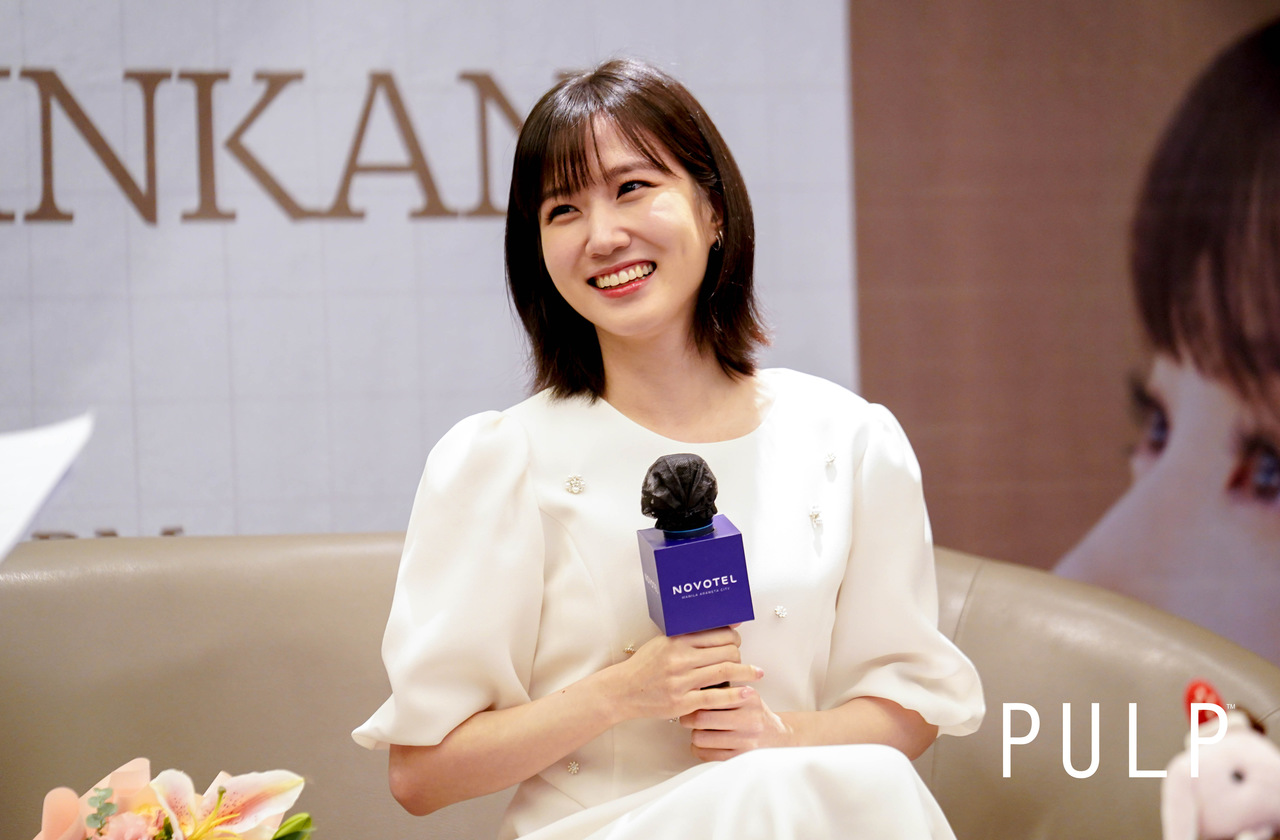 ADVERTISMENT - CONTINUE READING BELOW ↓
Allow us to share all the new things we learned about Park Eun Bin during her fan meeting in Manila:
1. There's a reason why she chose the word "binkan" for her meet and greet.
ICYMI, Eun Bin's fan meeting is titled Eun Bin Note: Binkan In Manila. The word "binkan" means blank space in Korean. With the support she received from Filo Bingos (the name of her fandom) during the event, the empty space was soon filled with love, making it a shiny space now. Aww! This was evident through the crowd's loud cheers which were consistent until the end of the show.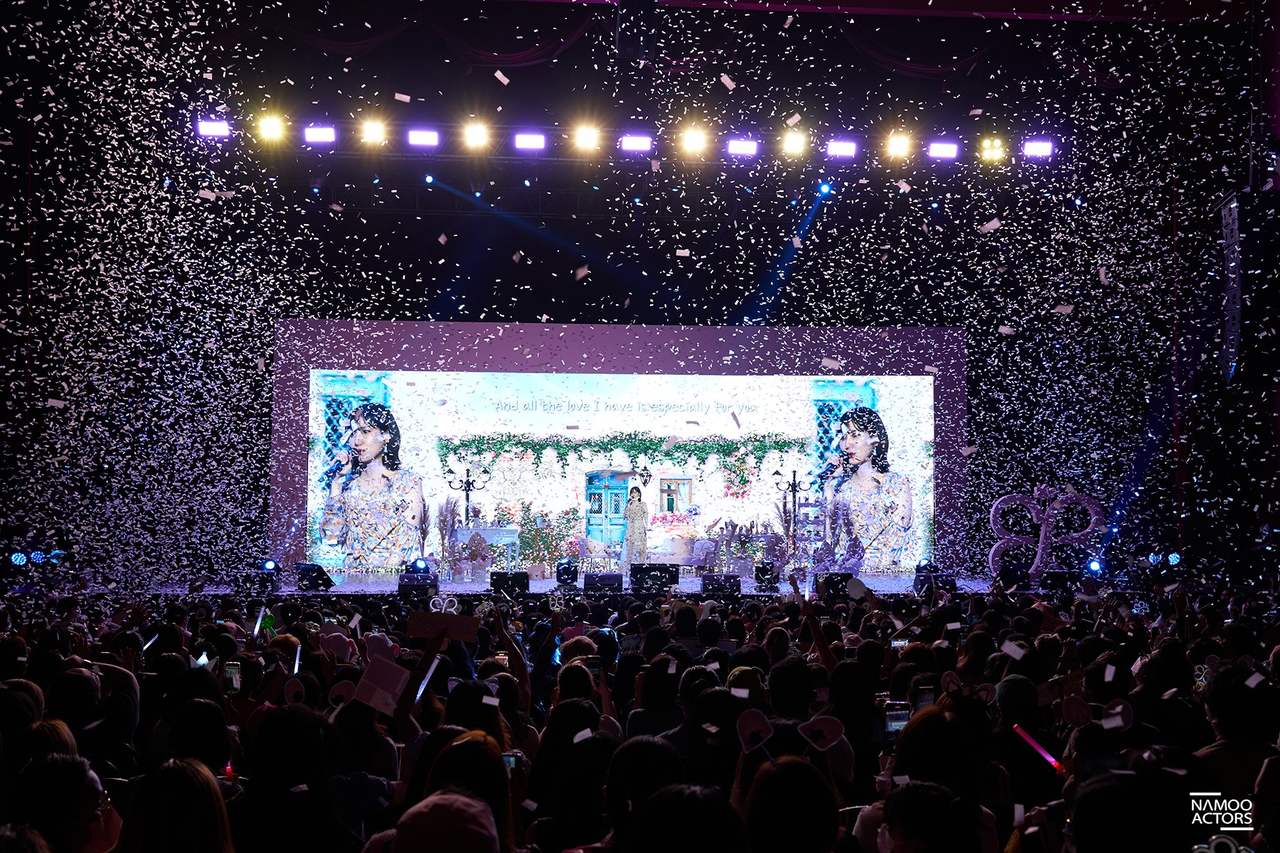 2. If there's a place in the Philippines that she would like to visit, that would be Cebu.
"I'm kind of adventurous, and I want to try new kinds of activities that I can only do in the Philippines," Eun Bin said during the press con. The actress also mentioned that she actually went to Cebu after filming!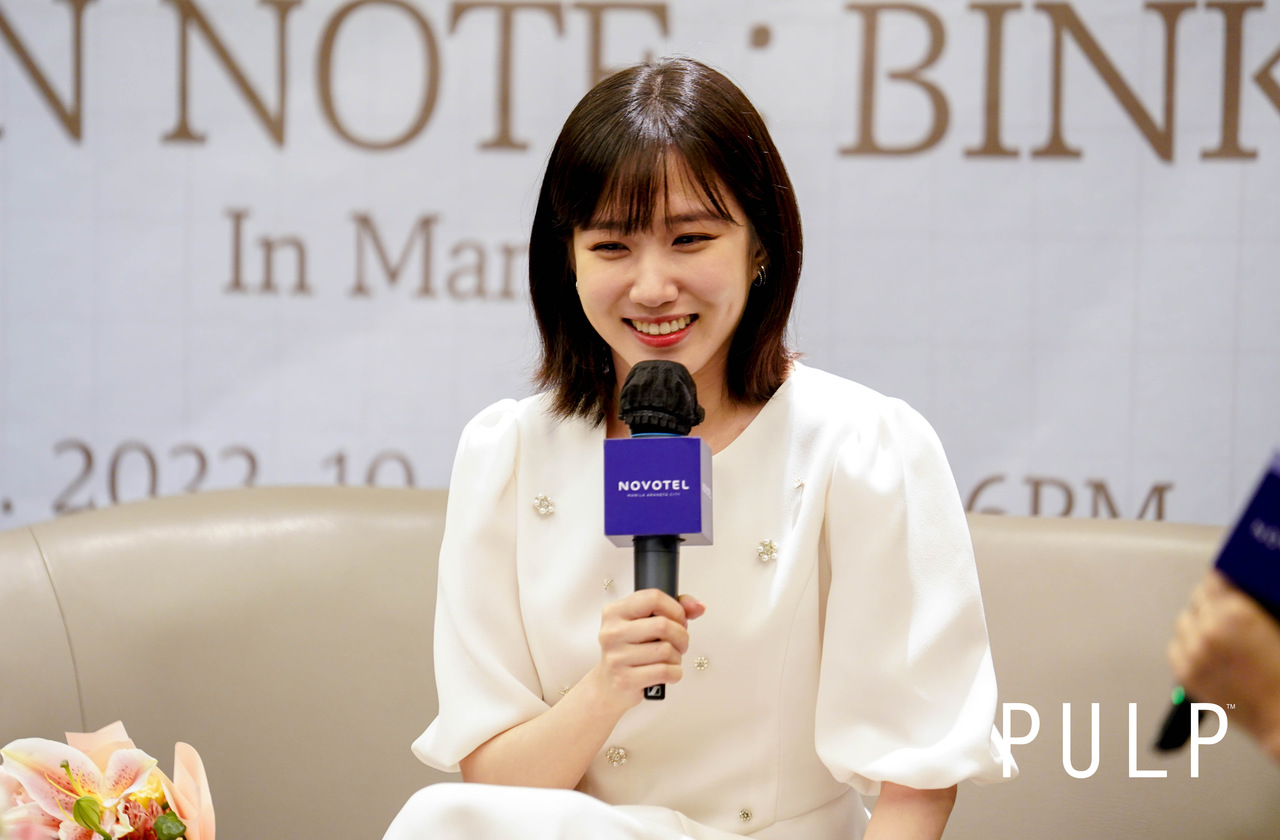 ADVERTISMENT - CONTINUE READING BELOW ↓
3. The first thing she does in the morning is to turn off her alarm.
Filed under: Relatable things only! Eun Bin shared that after doing this, she takes a shower to get ready for the day.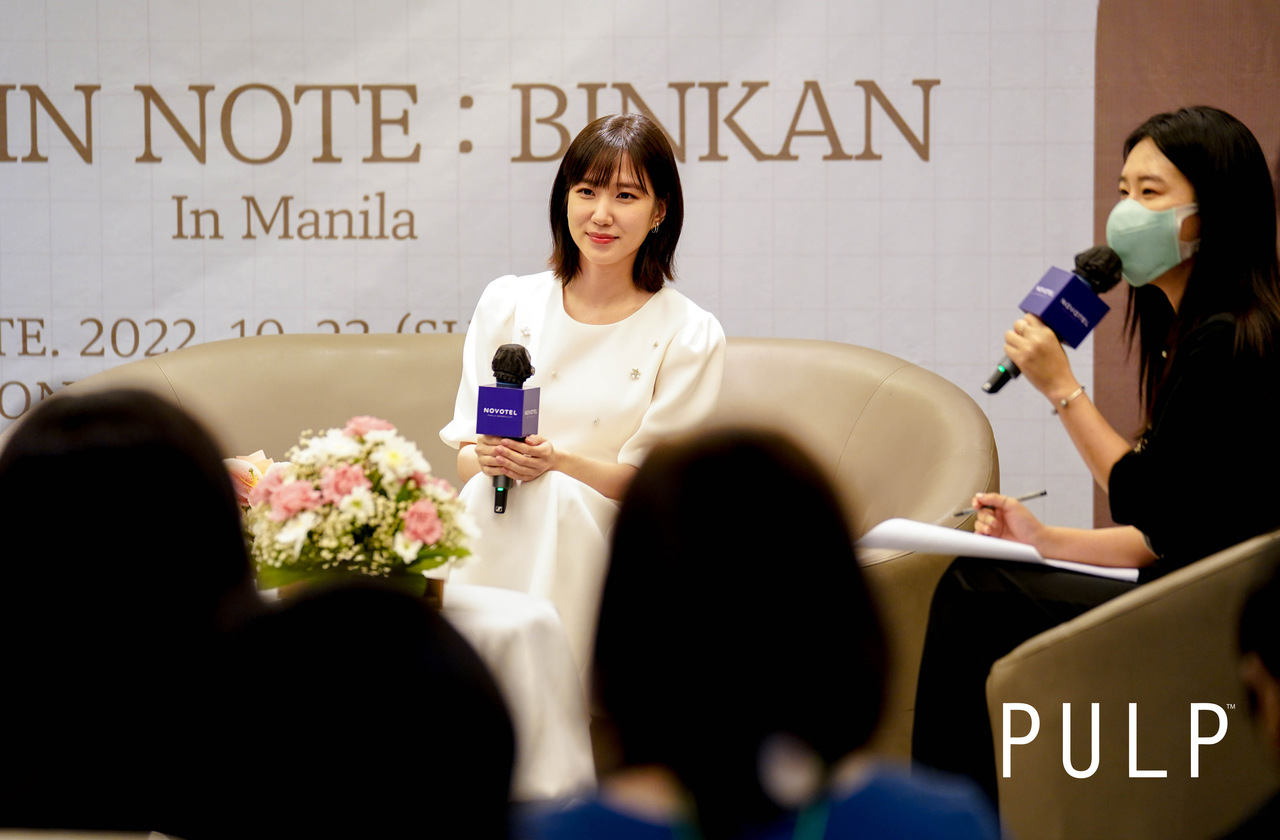 4. She can draw really, really well.
During the fan meeting, three lucky fans got the chance to take home an exclusive Eun Bin Note: Binkan tote bag complete with her signature and drawing! Eun Bin sketched rabbits (her fave) on the spot, three versions of the cute animal to be exact. What a talented girl!
ADVERTISMENT - CONTINUE READING BELOW ↓
5. Park Eun Bin learned a lot of Filipino words for her fan meeting in Manila.
The Extraordinary Attorney Woo star did not only speak a handful of Filipino words—she CONVERSED in our language! That's how much effort she exerted for Filo Bingos. Everyone was amazed by how she greeted the audience with "Ako po si Park Eun Bin. Kinagagalak kong makita kayo. Na-miss ko kayo! Salamat sa pagpunta. Nakikita niyo ba ako sa taas? Salamat po!" She replied to the host's questions with an "Oo" and "Sana all." Eun Bin even said "Dali dali" when she had to change her outfit and run backstage. Sobrang cuuuuute! To cap off the memorable night, she sang "Especially For You" by MYMP.
Bonus fact: She cried tears of joy after seeing Park Eun Bin Philippines' video and surprise cake for her, huhu. We love you, uri tokkaeng! See you again soon. <3
ADVERTISMENT - CONTINUE READING BELOW ↓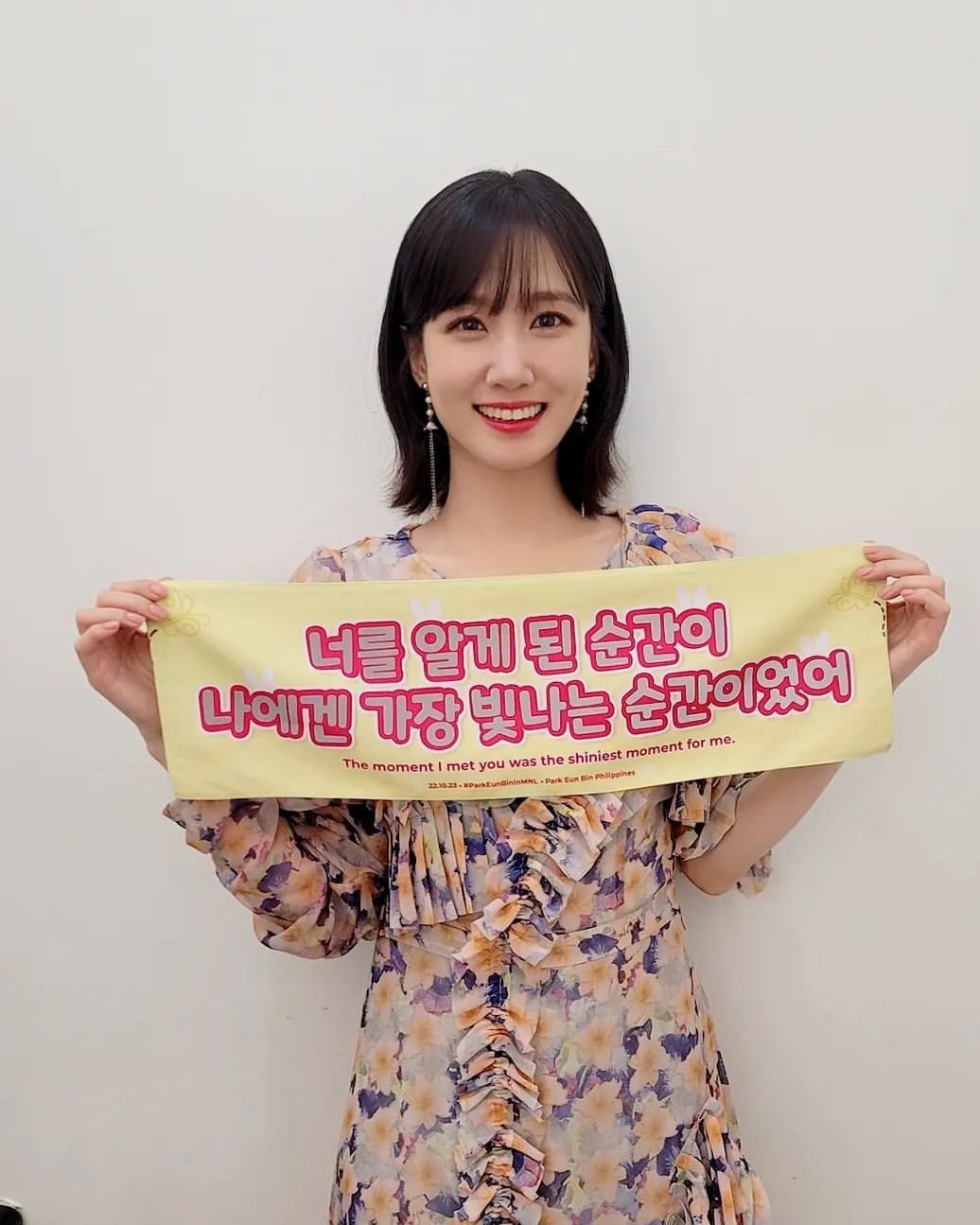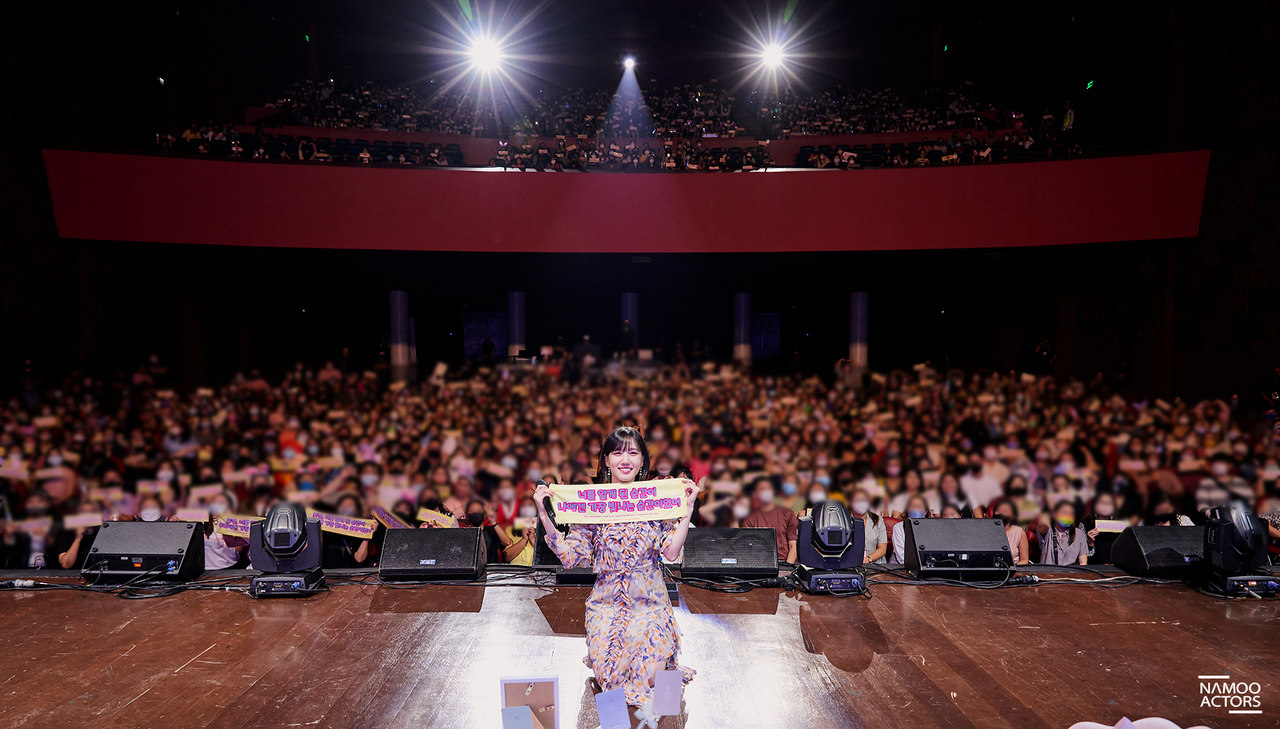 ADVERTISMENT - CONTINUE READING BELOW ↓
Special thanks to PULP Live World.
MORE FANGIRL STORIES HERE:
I *Finally* Met My Ultimate Bias B.I And It Was The Happiest Day Of My Fangirl Life
I Went To BTS' Manila Concert In 2017 And It Was *The Most Beautiful Moment In My Life*
I Attended the 'Begin Again' K-Pop Concert And Ended Up Having a New ~Bias~