Though he was lovable long before he starred in Strong Woman Do Bong Soon, there's no dying that we all fell harder for Park Hyung Sik when he became our Min Min. And just when we thought he was too good to be true, the idol-turned-actor made hearts flutter even more when he connected with Filipino supporters during his 2017 and 2019 fan meetings. We missed him terribly while he was in the military but now, Hyung Sik is back on the small screen, acting alongside the brilliant Han Hyo Joo in Happiness. ICYDK, this is his *first* acting project since he was discharged in January 2021.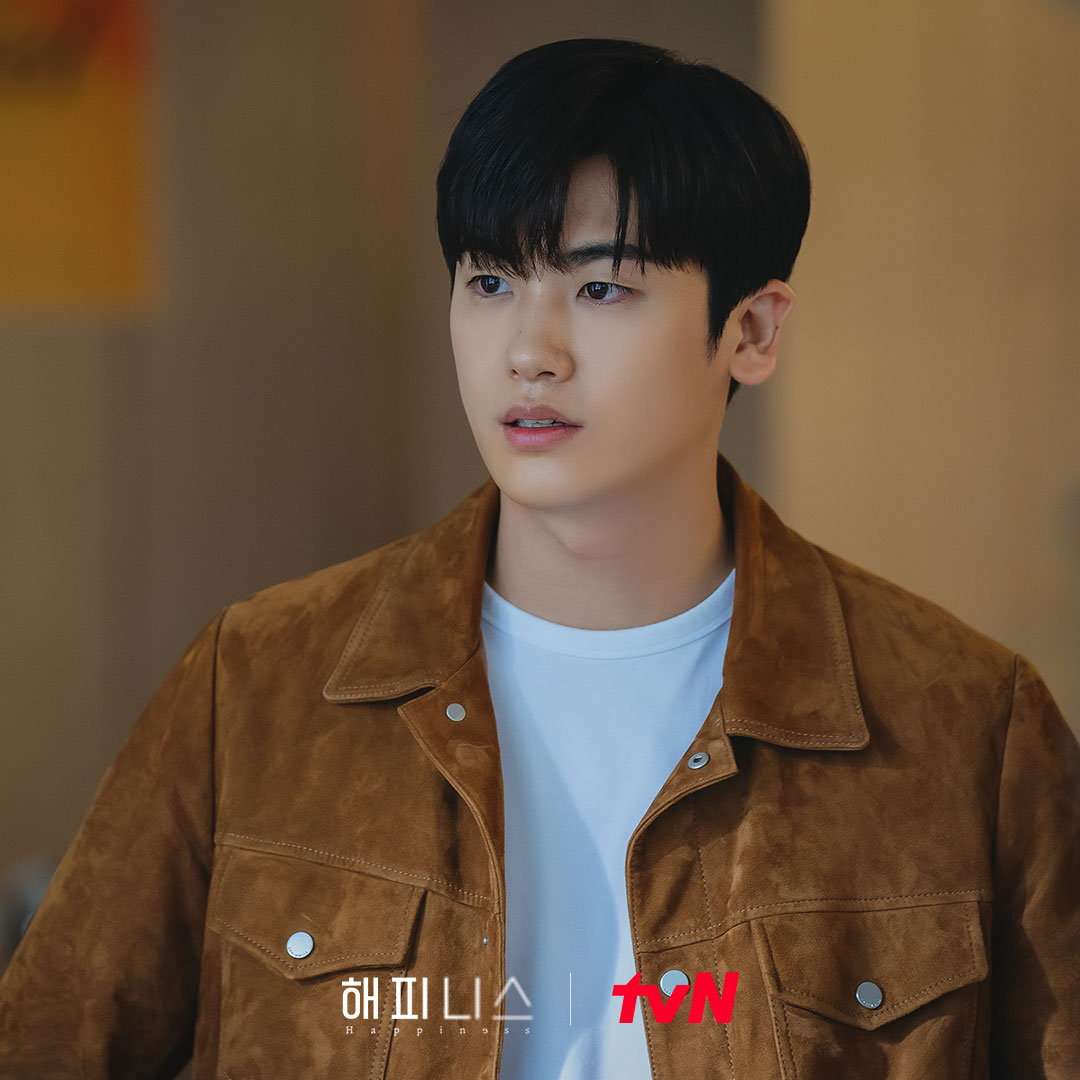 ADVERTISMENT - CONTINUE READING BELOW ↓
The show is an apocalyptic thriller that happens in a world tormented by a new infectious disease. Hyung Sik takes on the role of Jung Yi Hyun, a police detective in the violent crimes division. Describing the drama as something he couldn't turn down, he said, "The expression of the characters, the storyline, they all felt fresh to me. It felt different from other dramas. It was the first time in a while that I'd filmed, so I was awkward around the camera. Everyone around me teased that I was awkward and hadn't gotten used to things yet. But being on set was so fun and everyone took such care of me that I was able to get used to it fast."
Whether you're a new fan or a longtime supporter, here are a few facts about Park Hyung Sik that'll keep you wanting to know more:
1. Park Hyung Sik was born on November 16, 1991.
Yes, our guy is a Scorpio. When it comes to work, Scorpios are extremely dedicated, often willing to give more than what's expected of them. And we see that in every project and performance Hyung Sik commits to.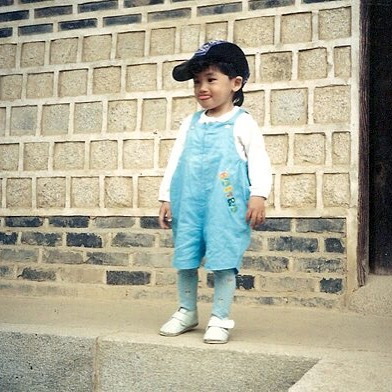 2. He started his career as a K-pop idol. 
In 2010, Hyung Sik debuted as a member of boy group ZE:A when they released their first album, Nativity. After two years, he started bagging minor acting roles but it didn't take long for people to notice his acting prowess. The nine-member group is now focusing on their solo activities, but Hyung Sik thinks of ZE:A as his "greatest source of strength." He said, "They're like family to me. The things I talk about with childhood friends are inevitably different from the things I talk about with friends who are in the same field as me. Just the fact that I have people I can talk to about my worries is a great gift."
ADVERTISMENT - CONTINUE READING BELOW ↓
The members are *so* close that they aren't afraid of being real with each other. In an interview with High Cut magazine, Hyung Sik said that when it comes to feedback, they "don't do cheesy things like that. [They] lived and ate together for over 10 years. [They're] a real family, and family members don't compliment each other. If you do well then it's expected. If you don't do well, you hear a lot of hard truths."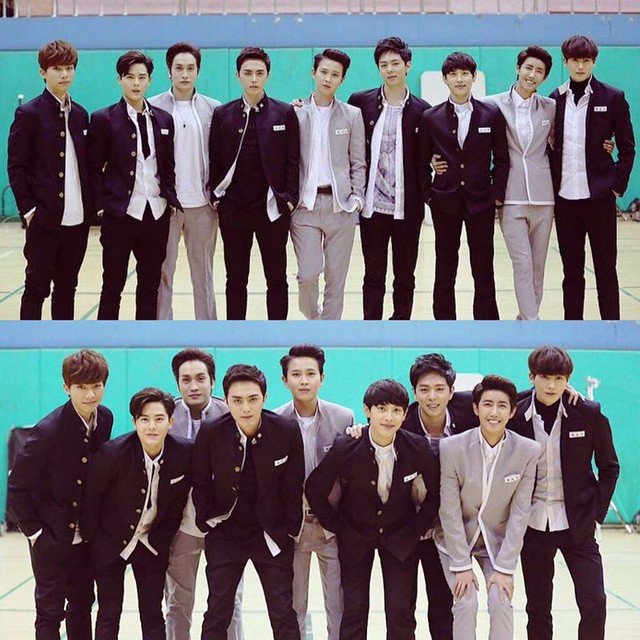 ADVERTISMENT - CONTINUE READING BELOW ↓
Disbandment rumors circulated in 2017 but Hyung Sik was quick to dispute them. "Disband" isn't a word he associates with the group even if many of the members are now under different agencies. They are simply doing their own thing until the time ZE:A's ready to make music together again. 
3. He has had many, many acting roles. 
As a rookie actor, Hyung Sik appeared in several drama specials, even landing minor roles in Nine, The Heirs, and What Happens To My Family?. In 2015, he starred in High Society as Yoo Chang Soo, a young, flirtatious chaebol and if you don't believe us when we tell you he was swoon-worthy, here's some proof:
His acting career took off from there. The following year, he acted in Hwarang, a drama with a star-studded cast, where he portrayed Sam Maek Jong (King Jinheung of Silla). He admitted to feeling burdened by the fact that his character was a historical figure, focusing instead on the "innocence that comes with young age."
ADVERTISMENT - CONTINUE READING BELOW ↓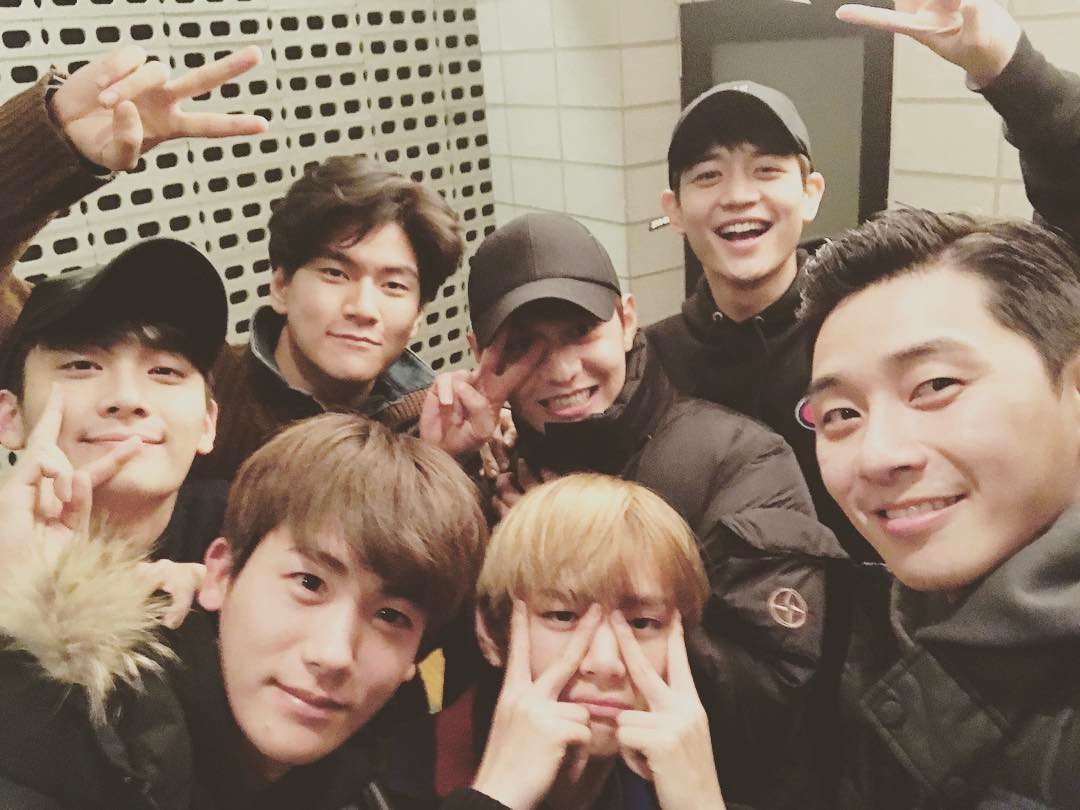 Hyung Sik became the Internet's boyfriend when he brought Ahn Min Hyuk to life in Strong Woman Do Bong Soon. Sweet as ever, taking on the role was a no-brainer for Hyung Sik once he found out that he'd be working with Park Bo Young. He revealed, "Everyone around me was very jealous." Their chemistry was so palpable that everyone—including the drama's audio director—thought they were dating IRL! That same year, he starred in a sweet short film called Two Rays Of Light alongside Han Ji Min.
ADVERTISMENT - CONTINUE READING BELOW ↓
In 2018, he joined Jang Dong Gun in the Korean remake of Suits. The experience was unique and special for Hyung Sik because it was his first role with a "definite bromance": "I really like the odd affection between the two men. The love lines are also not messy. If we can portray the two men's friendship, then the drama is a success."
He made his feature film debut with another project in the legal world: Juror 8 tells the story of South Korea's first trial by jury, which happened in 2008. At the press conference, the singer-actor revealed he "couldn't sleep" because he was both nervous and excited. Not long after, Hyung Sik enlisted in the military on June 10, 2019.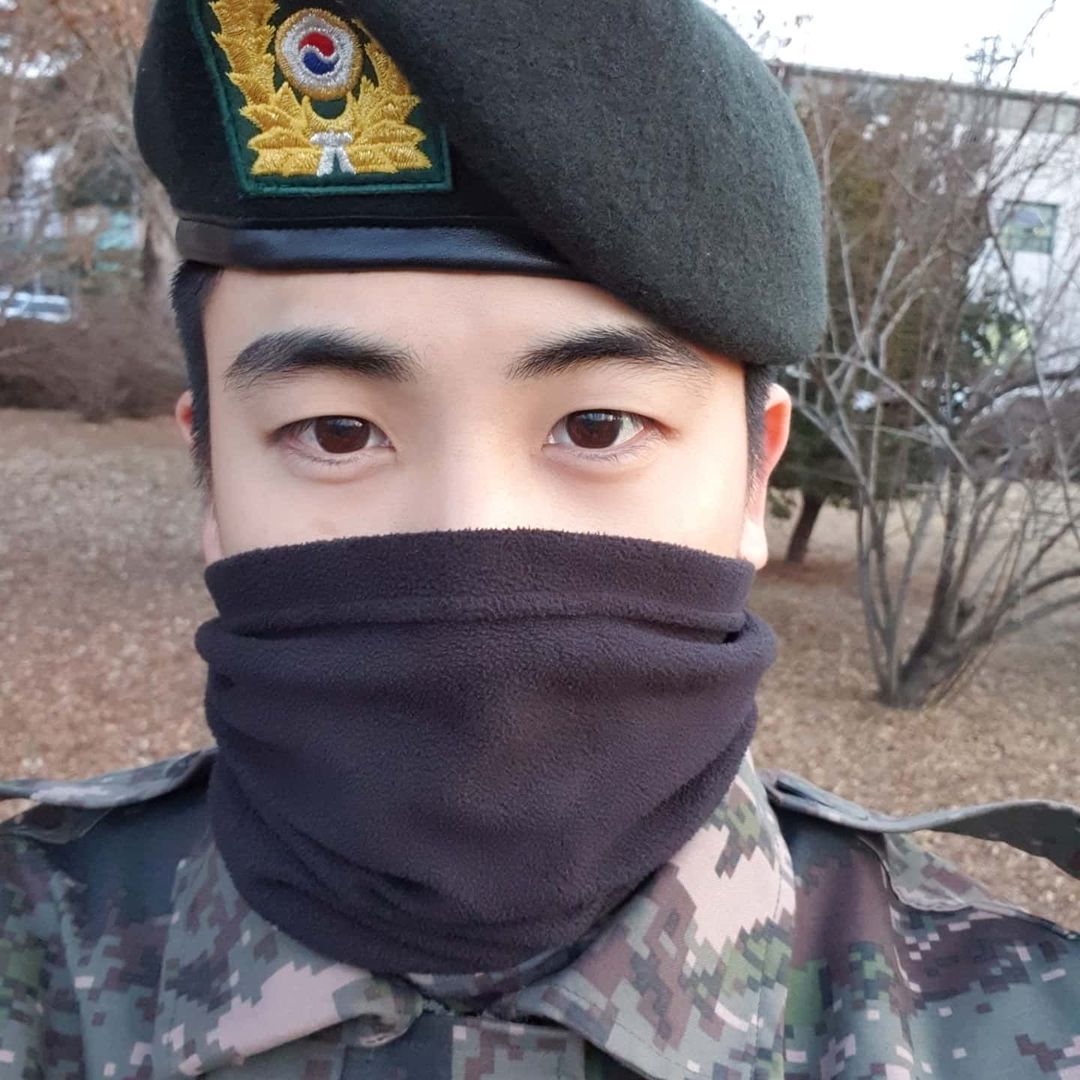 ADVERTISMENT - CONTINUE READING BELOW ↓
4. He has a couple of musicals under his belt. 
In 2016, Hyung Sik and B1A4 members Sandeul and CNU joined the musical The Three Musketeers. Two years later, he wowed the audience in his performance in Elisabeth, where he starred as Der Tod or "The Death." When asked how he prepared for the role, he jokingly shared that he practiced his deadly looks after he got out of the shower. LOL!
5. He joined a new agency in 2021. 
Hyung Sik is now represented by P&Studio, an agency that was established with his managers who've been with him since his ZE:A days. Though he technically left United Artist Agency (UAA), the company clarified that P&Studio is also under UAA management. Prior to joining UAA, Hyung Sik was under contract with Star Empire Entertainment.
6. He is super close to his family. 
One of the reasons Hyung Sik was able to relate to his SWDBS character, Ahn Min Hyuk, so easily is because they both express their emotions openly. If you can recall, Min Hyuk didn't hesitate to speak his mind, especially when it came to confessing his feelings to Bong Soon. He said in an interview, "I think [being good at saying cheesy things] runs in my family. We're always telling each other we love each other and things like that."
ADVERTISMENT - CONTINUE READING BELOW ↓
During a guest appearance on MBC's Section TV Entertainment News, Hyung Sik shared a funny anecdote about his childhood. Apparently, he's always had a huge appetite—even inhaling four packs of ramen when he was younger. He and his brother love to eat, something that got them in trouble in the past: "When my mother would prepare food for what she thought was enough for four people before going to sleep, my brother and I would wake up early in the morning and finish all the food between ourselves. When my mother discovered the empty rice cooker the next morning, we were spanked." Aww!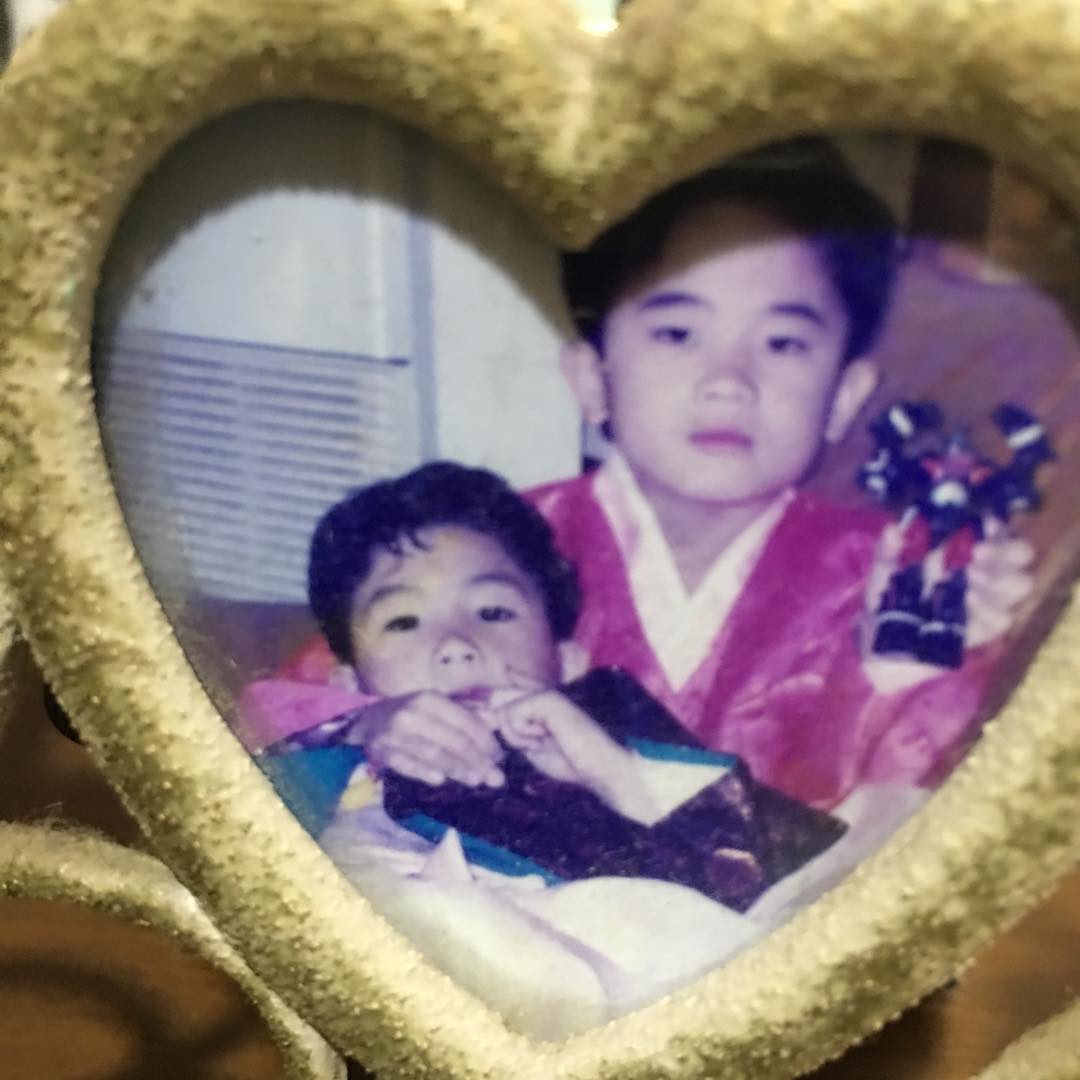 ADVERTISMENT - CONTINUE READING BELOW ↓
7. His ideal type? Someone passionate and ambitious.
In a 2017 interview, the actor was asked what his ideal type was and he responded, "I like someone who I can protect, and I find it attractive when they are passionate about their work and go for what they want." (Omo!) In case you're wondering what he's like when he's in a relationship, he said he tries to express himself as much as possible: "There's actually no point in me trying to lie about anything because everyone can see exactly what I'm thinking through my facial expression. It's ridiculous for me to even try," he said in a different interview. We love transparency in this house!
Fun fact: In an episode of 2 Days & 1 Night where Hyung Sik and his Hwarang bros were invited, the group got to talking about their "morning angels" when they thought Go Ara would show up. When it was Hyung Sik's turn to answer, he said that his morning angel is AOA's Hyejeong. 
ADVERTISMENT - CONTINUE READING BELOW ↓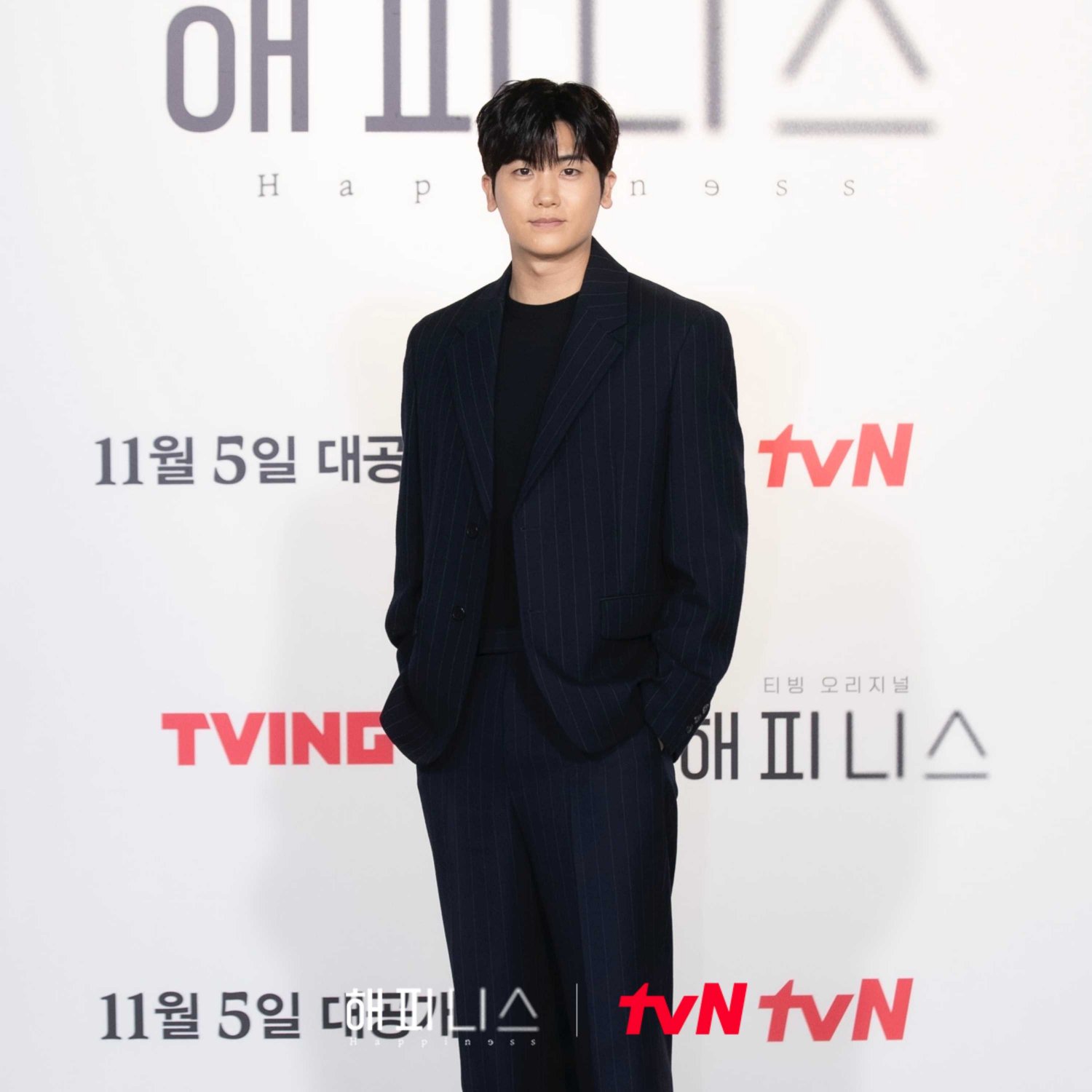 8. He is a very, very nice guy. 
And not just to his fellow singers and actors. While out with other members of ZE:A, Hyung Sik noticed four soldiers eating at the same restaurant. At the next table, a soldier was eating with his family. He thought, "I'm sure those four soldiers wanted to eat with their parents too so I decided to pay for them." He also wrote them a simple note that read, "Take care." One of the soldiers shared the story and Hyung Sik was touched. 
ADVERTISMENT - CONTINUE READING BELOW ↓
9. He's been to the Philippines several times. 
Did you know that ZE:A actually had a guesting on Eat Bulaga back in 2012? They performed "Watch Out" and promoted their music on the show. What's cuter than a young Hyung Sik singing and dancing his heart out? 
Through a Korean variety show called Real Men, Hyung Sik returned to the country when he volunteered after the devastation in Tacloban. He wrote a letter to his parents when he found out that he was dispatched to the Philippines: "A lot of people are living in difficulty to the point of questioning their suffering because of the natural disaster brought by the huge typhoon. Even with that, the first thing I saw was the people's smiles and welcome. The people express their gratitude even when they lost a lot due to the typhoon, making me embarrassed about myself. I respect and love our family."
ADVERTISMENT - CONTINUE READING BELOW ↓
10. He is part of the Wooga Squad. 
One of our favorite celebrity barkadas, the Wooga Squad includes Park Seo Joon, Choi Woo Shik, BTS' V, Peakboy, and of course, Hyung Sik. Not only do they travel together, they also support each other's work. Most recently, Woo Shik held an online fan meeting called A Midsummer Night's Dream and the rest of the boys showed up! The support was also in full force for Peakboy's "Gyopo Hairstyle" music video, where every other person on the squad had cameos!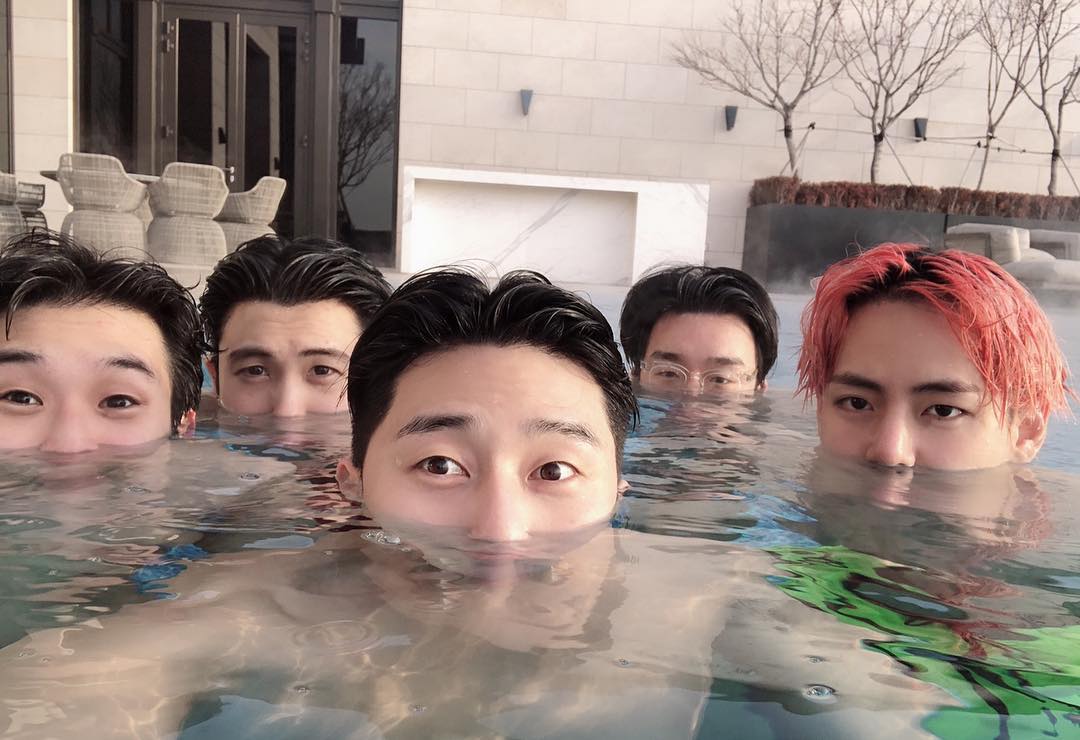 ADVERTISMENT - CONTINUE READING BELOW ↓
YOUR GUIDE TO YOUR FAVORITE KOREAN ACTORS:
10 Things You'll Love To Know About 'Taxi Driver' Actor Lee Je Hoon
8 Things You'll Love To Know About Yoo Yeon Seok
Love 'Squid Game' Star Wi Ha Joon? Here Are Some Facts You Should Know About Him