These days, my life has been totally consumed by the K-drama Vincenzo. I would *patiently* wait for new episodes to air on Netflix every weekend, and on weekdays, I anticipate stills and BTS footage from tvN. In fact, I feel like the Song Joong Ki-led series is slowly climbing on top of my list of all-time favorite dramas! Since I love it *so* much, I did some research on the team that worked on this masterpiece. One of them is award-winning screenwriter Park Jae Bum. Before we proceed to his previous projects, let me talk more about him.
Park Jae Bum is a master in the field of dark comedy and medical dramas, and Vincenzo is his latest work. The Netflix/tvN drama can be filed under many genres: It's packed with action scenes, there's a comedic element in it, and the *main* villain is the most brutal antagonist I have ever encountered (for reference, watch episode 10!). Apart from its humorous and thrilling appeal, the K-drama also highlights social justice as its strongest theme. Park Jae Bum knows how to make the audience roar with laughter and still make them realize things. In an article by Soompi, Vincenzo's director, Kim Hee Won, praised him for his dynamic storytelling: "This is a piece where Park Jae Bum's sharp message for society is blended into refreshing comedy and intense action. The hero sweeps away the wicked, for whom atonement or penance is useless as if he's cleaning up."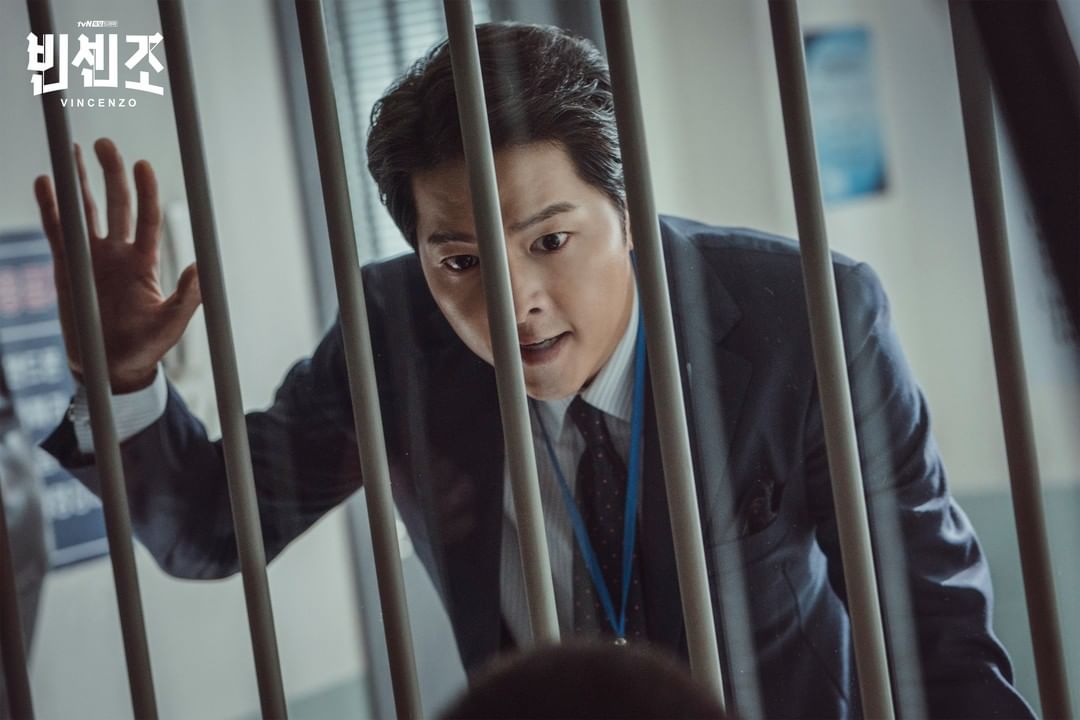 ADVERTISMENT - CONTINUE READING BELOW ↓
Unlike other writers, Park Jae Bum prefers working in a place with a noisy background (somewhere near a marketplace or a club), because he's able to hear an exchange of conversation from people. When he was interviewed by Arirang Culture, the screenwriter mentioned an example: "When I hear somebody fighting, I open the window and curiously observe the situation. I would occasionally get inspired. Why are they fighting? Why are they fighting after drinking? I can write an interesting story out of it." As you can see, this is totally evident in Vincenzo's many fighting scenes, particularly when the lead character is all set to plot his revenge.
Now that you know some facts about him, here's a list of K-dramas by Vincenzo writer Park Jae Bum that you can also watch on Netflix: 
1. The Good Doctor (2013)
Who's in it: Joo Won, Moon Chae Won, Joo Sang Wook, Cheon Ho Jin
The short plot, according to Netflix: "A savant-like pediatric surgeon is in constant conflict with a fellow doctor—a rivalry that heats up when they develop feelings for the same woman."
Fun fact: The Good Doctor is the first K-drama to have a remake in the U.S! According to Park Jae Bum, it took him more than a year to do research on medicine, and an additional six months to study autism patients.
2. Blood (2015)

Who's in it: Ahn Jae Hyun, Koo Hye Sun, Ji Jin Hee
The short plot, according to Netflix: "In the nation's best cancer hospital, terminally ill patients are put under the care of a group of brilliant doctors, including one vampire surgeon."
Fun fact: Ahn Jae Hyun and Koo Hye Sun developed their feelings for each other after starring in Blood. They got married in 2016 but after three years (and a messy ending), the couple filed for divorce. 
3. Good Manager (2017)

Who's in it: Namgoong Min, Nam Sang Mi, 2PM's Junho
The short plot, according to Netflix: "An accountant who's deft at embezzling funds becomes an unintentional hero to his colleagues when he gets a new corporate job."

Fun fact: Also called Chief Kim, this KBS drama was transformed into a photo essay book!
4. The Fiery Priest (2019)

Who's in it: Kim Nam Gil, Kim Sung Kyun, Lee Ha Nee

The short plot, according to Netflix: "When his fellow clergyman dies under shady circumstances, a hot-tempered priest who's unable to turn a blind eye to injustice hunts for answers."

Fun fact: The Fiery Priest took home many awards and is one of the highest-rated K-dramas of 2019! Kim Nam Gil also won the daesang (grand) prize at the 2019 SBS Drama awards for his role in this series. 
5. Vincenzo (2021)

Who's in it: Song Joong Ki, Jeon Yeo Bin, Ok Taecyeon, Kwak Dong Yeon

The short plot, according to Netflix: "Seeking revenge instead of liability for his loss of more innocent victims, Vincenzo puts his like on the line to lure Babel's CEO out of hiding."

Fun fact: Just when you thought that Song Joong Ki flew to Italy to film some of his scenes for Vincenzo, tvN surprises us by revealing that they didn't have to fly abroad, thanks to computer graphics!
ADVERTISMENT - CONTINUE READING BELOW ↓
Follow Hanna on Instagram.