Are you ready to weep again? Moira Dela Torre just released a behind-the-scenes (BTS) video for the mv of "Paubaya", and we are once more getting all the sawi feels. 
The song talks about setting someone you love free and accepting the truth that he or she has already found someone else. In case you haven't seen the music video yet, it brings back together former real-life couple Joshua Garcia and Julia Barretto to portray a bride and groom who break the relationship off right at the altar. 
The 11-minute video, which went live on Valentine's Day and as of this writing already has a whopping 21 million views, gets cut in the middle with a heartbreaking six-minute ~closure~ scene. Instead of wedding vows, they exchange their parting vows. Sob.
For many fans, that scene seemed to be a real conversation between the two former lovers, because they used their own names for their characters and even included clips from their personal trips together. The clincher is that the two stars actually *co-wrote* the lines for that heart-wrenching scene.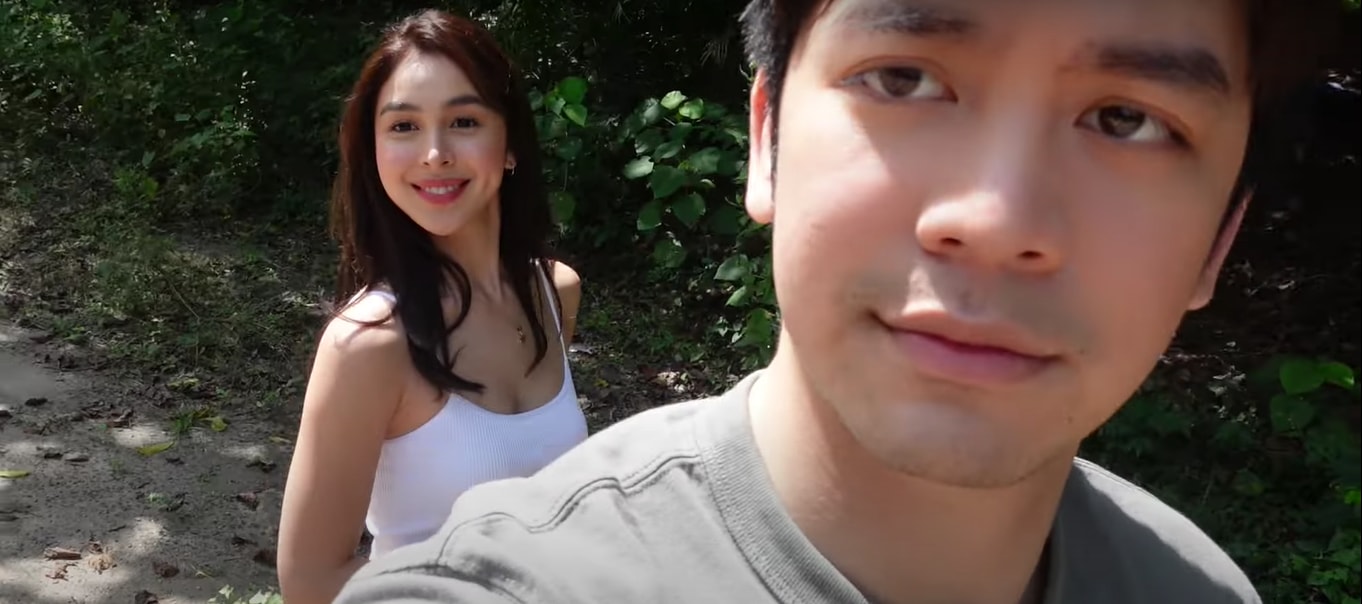 Continue reading below ↓
Recommended Videos
In the behind-the-scenes upload, Moira shares how her husband Jason—whom she primarily works with for a lot of her songs—came up with the idea for the wedding scene, "of having vows be said and not kept." It was a fan who also came up with the title of the song, which would act as the "closer" of Moira's 2020 full album, Patawad.
Moira shared that they wanted to make the video's scenes mostly happy instead of the typical sad scenes associated with breakup-themed songs.
"Because at the end of the day, what actually hurts us in our memories are the good times, the could've beens, the what ifs, the happy memories that we were counting on to sustain a relationship," she explained. "So for the 'Paubaya' music video, we wanted to be realistic with emotions, with forgiveness, with what goes on in the heads of people who are actually going through this."
Fun fact: Moira met Julia because she would always perform at the actress' birthday parties. Being good friends with Joshua and Julia, Moira and Jason knew that they had to get them for the mv. 
"You could really see the new relationship that Josh and Julia have found and the freedom they found also, being on set again," Moira observed.
According to one of the mv's directors Niq Ablao, Joshua and Julia have a certain "magic" and undeniable chemistry.
"Once they look into each other's eyes, there's something different about them," she notes. "There's something na, titingin pa lang sila sa isa't-isa, may sumasabog nang feelings.  Kumbaga wala pang salita, wala pang kahit ano, may feelings na."
Throughout the BTS video, we see clips of Joshua and Julia being super profesh while still goofing around on the set. The upload even opens up to a clip of Julia being twirled by Joshua before they break into laughter and do a typical YouTube opening spiel. Aww.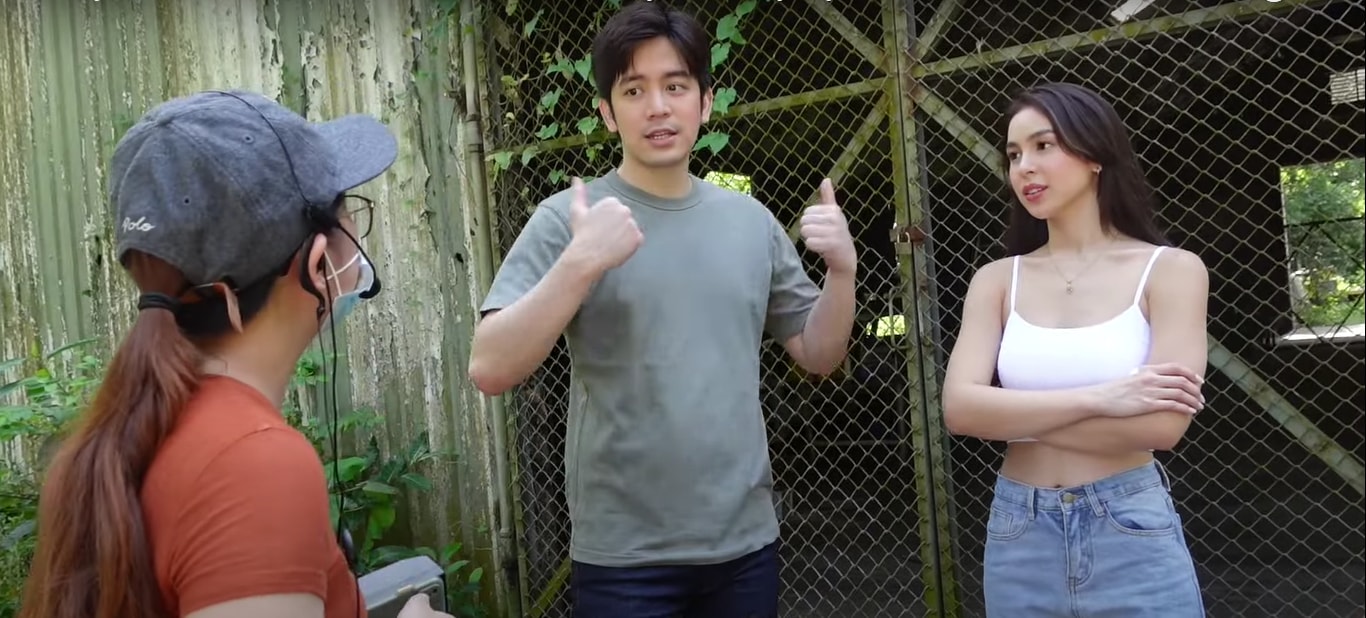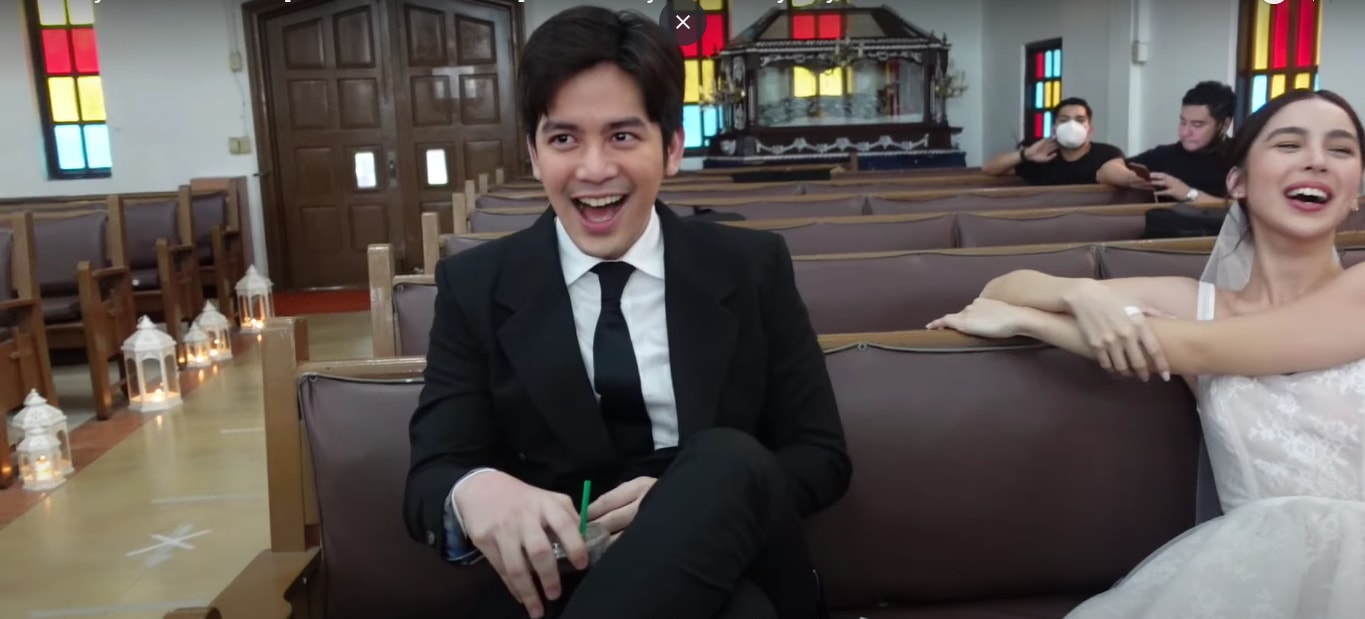 Moira could not have put it better. "Just because two people didn't end up together, it doesn't mean it was a failed relationship," she said. "We can also choose to see it in a way that 'Wow, I got the privilege of knowing and loving and learning from this person, even if it was just for a short time.'"
Ready to cry again? Here's the behind-the-scenes video. Watch until the end!
Paubaya MV Behind the Scenes Video
EXPLORE COSMO