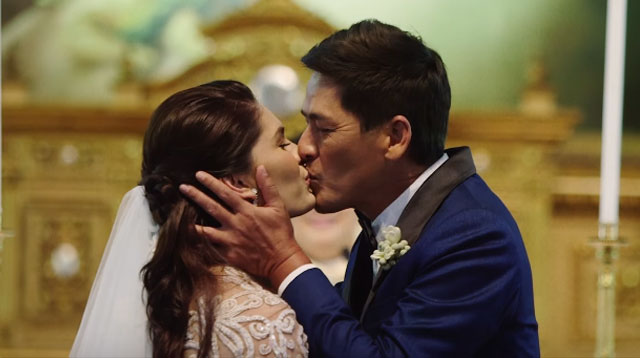 Instagram/Jason Magbanua
In true showbiz wedding fashion, Pauleen Luna and Vic Sotto just released their Jason Magbanua-directed (but of course) wedding film for all of us to take a peek into 2016's biggest nuptials yet.
Jason took to IG to tell a lovely backstory he had with the bride when he first met her. He writes,
It was 2008. I met Pauleen for the first time, attending the wedding of Ruby's brother in Boracay. She was a stunner back then as she is today, albeit more quietly confident now. 




After the SDE, she said - "I'm single, I'm with no one right now, but when it's time, I'd love for you to film my wedding." "Gladly!" I said. And a pact was made. 




Late last year Vic finally proposed, and truth be told, I was hesitant to reach out first. I hated to intrude and "make papel." But this girl, she made good on her promise, just a couple of days after a message popped in my inbox. "Gladly!" I said. 




Happy beyond words that finally, both of them are "home".
Continue reading below ↓
Recommended Videos
A love that was initially perceived as only a May-December fling has blossomed into the real thing, as proven by their wedding. In the video, Pauleen goes,
"Our story is not ideal. And a lot of people didn't understand us, didn't understand the kind of love that we have. A love that's so genuine it was just unbreakable."
And being the famed comedian that he is, Vic delivered some sweet punchlines while also shedding some genuine tears. The feels were felt everywhere. Awww!
Here, we have the Pauleen-Vic wedding video:
Follow Jacinda on Twitter.