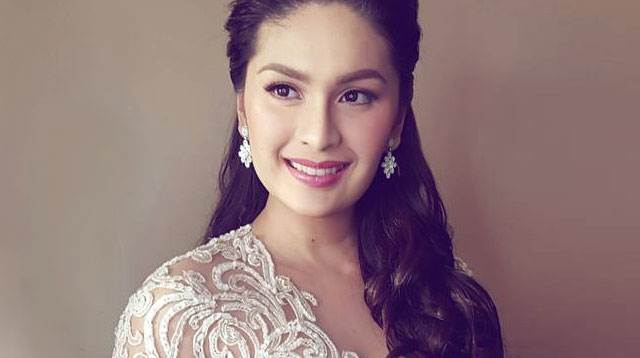 Instagram/jayweehair
Pauleen Luna and Vic Sotto tied the knot in a lavish wedding ceremony on January 30 at the St. James The Great Parish in Alabang.
During their reception at the Filinvest Tent, the newlyweds then shared their wedding vows with each other, as reported by PEP.ph.  
Pauleen, who is 35 years Vic's junior, prepared a lengthy and emotional speech for her groom. And, tbh, it was kinda hard to fight back the tears. (Pls pass the tissue!)
Pauleen goes:
"We were tested so many times but we survived because of one reason. And that reason is God.

He was with us in every single struggle. He always made us realize the worth of each other and he didn't allow us to fall apart.

You are a great person, Vic.

Despite the success, you have unbelievable humility, you have a heart that's always ready to help.

You are kind even if you're not aware of it.

Your love [for] your children is immeasurable. And your love [for] God is beautiful.
I'm blessed to have you, and see the goodness in you and to know the real you.

You made me see that true love knows no age, no boundaries.

Beyond [what] the eyes can see, that true love is felt. That true love is [a] gift from above. Thank you.

Thank you for sticking out with me this far. Thank you for fighting for me.

Thank you for allowing me to love and care for you, for making me the best version of myself.

Thank you for respecting me, my parents, and my values.

For loving me the best possible way you can. I know that you're trying your best.

I cannot promise a life without arguments, petty fights, and misunderstandings, but I promise to understand you every single time.

I promise to respect you, your decisions.

I promise to take care of you, put your needs before mine, and give all the love and attention that you deserve.

And most importantly, I promise to love your children the way I love you.

Remember from this day on, we are one.

Your problems are my problems.

Your pain is my pain.

Your success is my success, and your happiness is mine.

I will hold your hand through this whole journey and will not let go. Thank you and I love you."
SO MUCH LOVE RIGHT THERE.
Congratulations to you both, #MrAndMrsSotto!
Follow Jacinda on Twitter.
Recommended Videos