Wondering how Pete Davidson, man who has eight Ariana Grande-themed tattoos, is doing after his highly public split from the pop star? Well, according to an E! News source, he's basically...fine?!
"Pete's doing fine," the source confirmed. "He has a strong support system of family and friends around him that are keeping him laughing." The source also said that Pete has no bad feelings toward Ariana but is taking some time to do him. To quote: "While Pete's focusing on himself, he always wishes the best for Ari."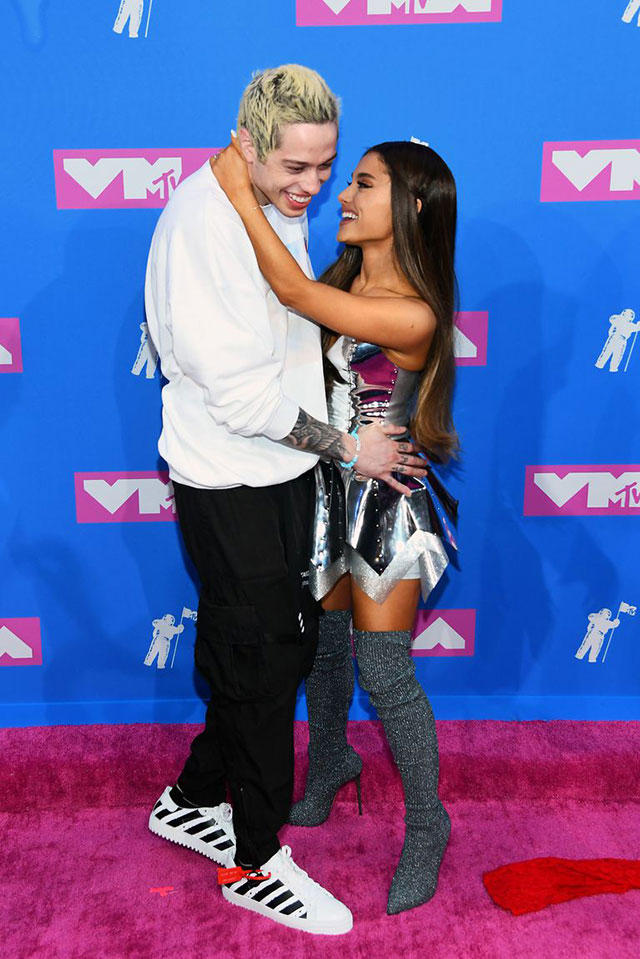 The Saturday Night Live star was recently seen walking around NYC, and the source says he's "staying with family in New York right now."
Meanwhile, a different source previously told ET that "Pete is incredibly heartbroken," and that he's "still so in love with her. He wanted his whole world to revolve around her but she was emotionally unavailable. He realizes she was at her limit with pressure from everyone and everything around her. There were days she just wanted to run away from the world just to get some peace and quiet and peace of mind. Pete had to give her that space out of love."
***
This article originally appeared on Cosmopolitan.com. Minor edits have been made by the Cosmo.ph editors.
Recommended Videos