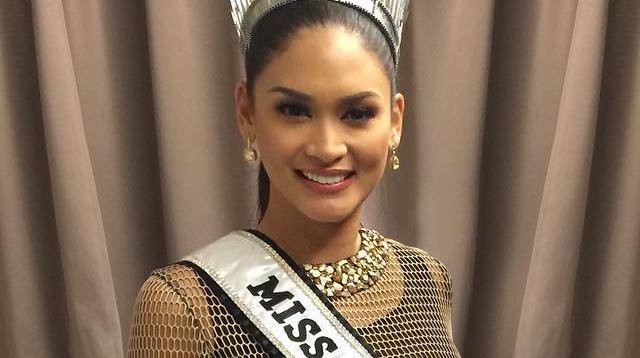 Instagram/@jonasofmercator
Miss Universe 2015 Pia Alonzo Wurtzbach apparently wants to shift careers from being a beauty queen to a politician according to Senate President Franklin Drilon.
Drilon revealed this in a press conference on Monday after Pia obliged with a courtesy call at the Senate, SunStar reported.
"She intimated to me that she wants to join politics. Given her politically conscious responses to the questions [that were being asked of her], I'm not surprised," he said.
Drilon who just met with the 26-year-old beauty queen added that he now has deeper respect for Pia after learning of her intentions to join the country's volatile political arena.
"It's very admirable for her to have stated that. Given the political divide that we see in our country today for her to express her interest in politics is something admirable for a young woman," he said.
But Drilon said he dissuaded Pia from immediately diving into regular politics where officials are chosen via elections, citing how her advocacies would benefit more in an appointive position.
Continue reading below ↓
Recommended Videos
"I advised her to first try her hand in some appointive position where she can push her advocacy rather than join politics on election. So that's why I advised to her to seek an appointive position in areas where she can push her advocacy," he said.
Pia, who came home to the Philippines last Saturday for the first time after winning the crown has multiple advocacies including HIV/AIDS awareness and anti-cyberbullying.
She will be flying back to the US and will mostly be staying at the Miss Universe headquarters in New York City to accomplish her duties as the pageant's reigning queen.