*January 2022 Update*
As K-drama fans, we love ~imagining~ about *future* interactions with our favorite Korean stars. (We long for the day fan meets happen again!) A lot of us can only envision being on the set of a K-drama, but we discovered a Pinay who's living the ultimate dream and more! Everyone, meet Noreen Joyce Guerra.
Joyce started her life in South Korea in September 2015, when she was an international student taking her MBA at the Sookmyung Women's University as a scholar. During her last semester in August 2017, she was hired by a Korean company as a marketing employee. This led her to stay in the country as a long-term resident.
Currently, Joyce is a full-time manager in a financial company in Seoul and when she has free time, acting in K-dramas is her side hustle. She also vlogs about her life in SoKor on her YouTube channel.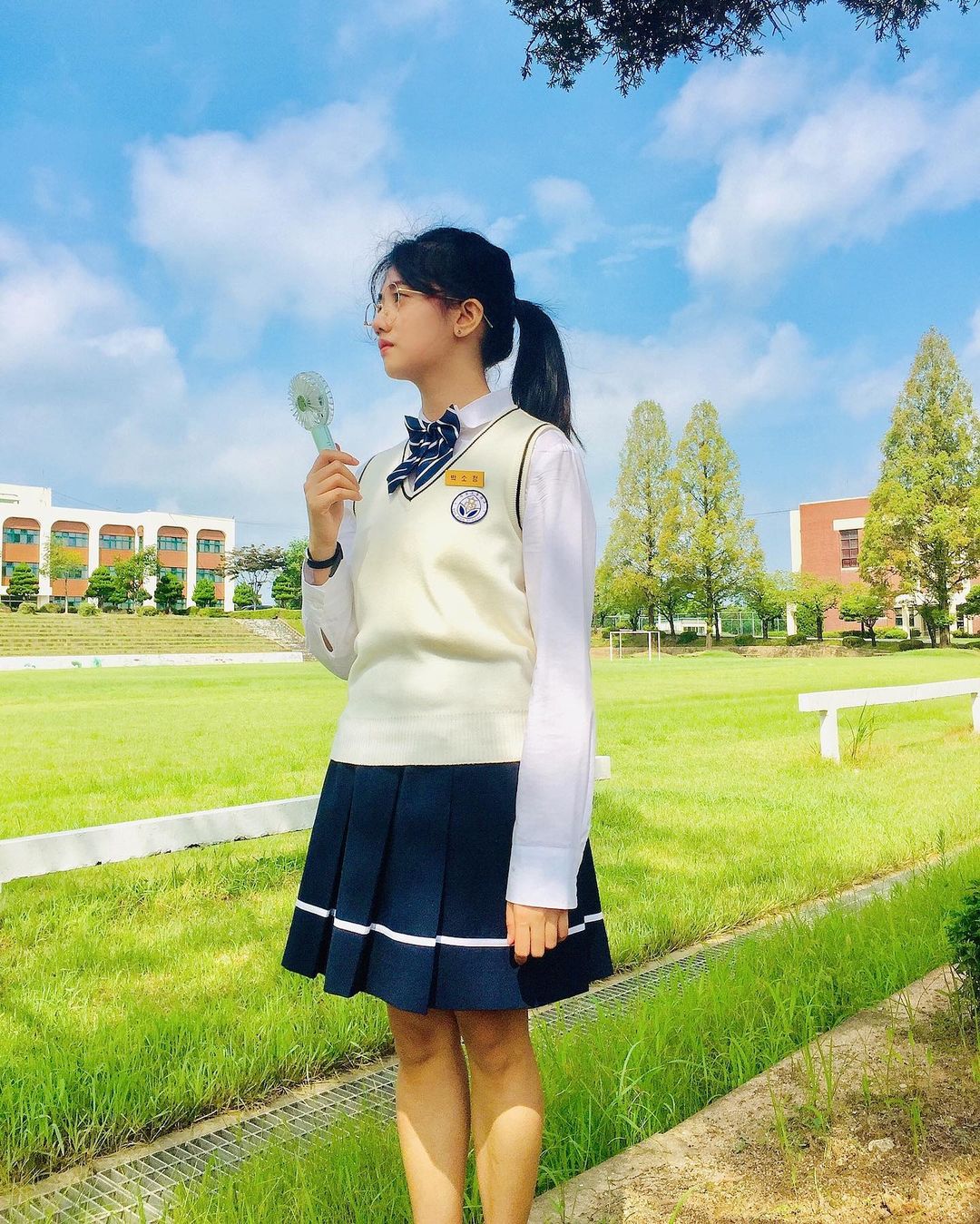 The Pinay has been living in South Korea for five years now, and she has starred in more than 50 (yup, you read that right) Korean shows as a background actor! The first series she was a part of was The Smile Has Left Your Eyes (2018), led by Seo In Guk.

She was also cast in Encounter (2019), and in a vlog, Joyce mentioned that she has loved the drama's lead actress Song Hye Kyo since she was young. Imagine her joy when she was finally on set with the queen! She also described her ~encounter~ with Park Bo Gum and how genuinely nice he is: One time, Bogummy asked her and the other actors how will they get home since they were still filming at 3 a.m. Awwww! The other K-dramas that she has been a part of include Extracurricular, Record Of Youth, Extraordinary You, True Beauty, and most recently, All Of Us Are Dead,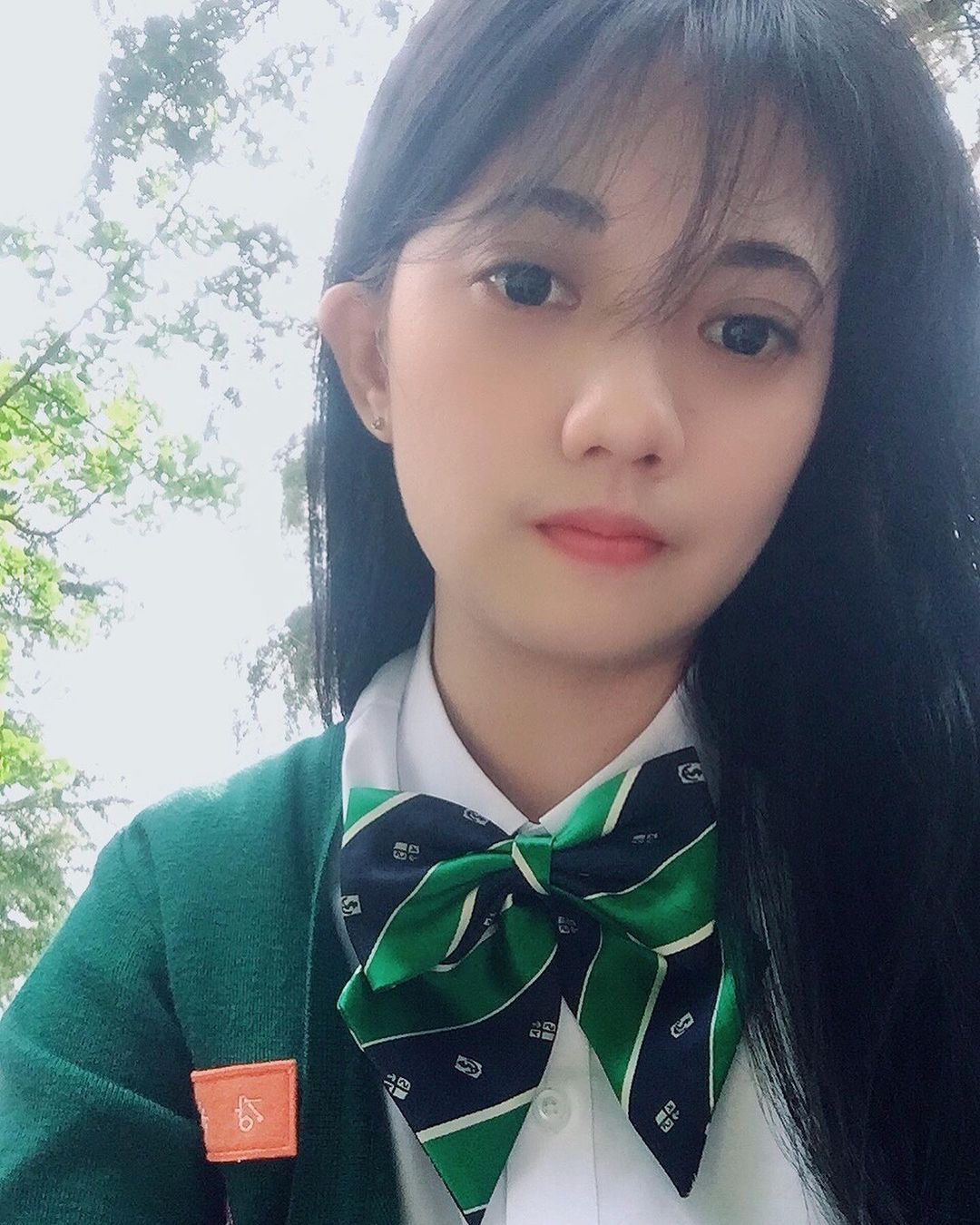 When she's not busy filming, you will find Joyce exploring South Korea and visiting K-drama filming locations, including the places featured in When The Camellia Blooms and True Beauty! In her most recent vlog, Joyce went to Vincenzo's Geumga Plaza, which is actually Makercity Sewoon Plaza IRL!
Cosmopolitan Philippines got the chance to talk to Joyce about her experience in SoKor via email interview, where she shared how she started getting acting gigs, the celebrities she got starstruck with, and how the True Beauty cast is like IRL.
You've been in South Korea for five years now. What's it like living there?
I didn't expect that I would stay this long, haha! Life in South Korea so far is good. It's full of challenges and adventures, and I have a lot to discover and learn!
How hard was it adjusting to a different country?
At first, it was hard because the language and food are way different from the Philippines. Although I learned the Korean alphabet and a bit of the language before coming here, it was still hard to communicate. They have a lot of spicy food, too! I have a weak stomach so I cannot eat spicy food that much, even now.
What's the work culture like in South Korea?
Yung mga Koreans, very strict sila sa time actually. Halimbawa, 'pag ang call time is 6 a.m., dapat andoon ka na ng mga 5:30, at least na 'yon, kasi maraming gagawin. When it comes to work ethics, very strict sila sa scenes. So like yung perspective na 'to na-shoot na, kung ayaw ng director, uulitin niya. Mga 3x, 4x, 5x na ulit, until ma-satisy yung mga requests ng director. 
What are the rules that you have to follow as a background actor?
Actually, rules, marami. Kasi background actors nga lang kami and we are not a fixed cast so we are not allowed to take pictures with the actors. Number 1 'yun. Kung gagawin mo yun, as in papaalisin ka sa set agad. Second, bawal ang basta magpa-autograph. Tsaka bawal yung nakafocus ang tingin mo sa actor. Bawal din mag-post ng behind-the-scenes before ilabas yung drama kasi parang copyright issues.
How do you manage your time?
I do shoots on weekends and holidays lang actually. Kapag weekends, Friday pa lang nag-sesend na ng message yung agency kung saan kami pupunta by weekend. Personallity-wise, ayokong mag-rest. Parang ayokong wala akong ginagawa on a holiday or a weekend. Suppotive naman actually yung company namin. I can file for leave or half-day if may special circumstances. Then yung CEO nga namin, actually very supportive siya. Hinahanap nya ako sa mga scenes. Like for example lumabas ako sa Extracurricular, hinahanap niya ako doon sa episode na 'yun tapos pinapakita niya sa mga employees. Nakakatuwa lang na very supportive sila,
How did you start getting roles in K-dramas? You said you had an agency. Did you have to audition?
I was already doing events like concerts, cultural caravans, and fan meets even before coming to South Korea through the Korean Cultural Center in the Philippines. From there, I met several people who work in the entertainment industry. Through introductions and referrals, I got to work part-time in several entertainment-related events upon arriving in South Korea. Because of that, I got interested in event production, dramas, and movie production.
I formally started appearing in K-dramas through a Korean agency that handles Korean background actors. Before joining them, I actually sent out my profile to several agencies that handle foreign talents here in South Korea, but to no avail. One day, I tried applying to a Korean agency, just because. A few days after sending my profile, I got a call from the agency and they asked me to come to their office. After a short meeting, I was sent to my first drama location! I actually did not have an audition. They said I "fit" to the "Korean image" because of my "appearance," and that I can speak decent Korean so it's no big deal. That was also the reason why I only got "Korean" roles in dramas.
You've appeared in a lot of K-dramas: What are the top three most memorable roles for you?
First, it would be Doctor John. My childhood dream was to become a flight attendant. Although it was not the first drama that I got that role, it was the drama that was filmed at the airport. The costume, location, and scene were perfect! My second most memorable role would be in Welcome to Waikiki  2. This is the first drama where I was able to speak some lines. It was in the scene where Woo Shik (Kim Seon Ho) fainted on the street and I was one of the people who helped him. Third would be Hi Bye Mama. In this drama, I got a lot of roles—from being a college student, nurse, patient, and bystander. I was able to exhibit varying actions depending on the character.
Which celebrities had you starstruck?
Hyun Bin, Park Bo Gum, Moon Ga Young, Song Hye Kyo, and Kim Tae Hee!
What's it like working with the cast of True Beauty?
As a background actor, we don't really get the chance to talk to the cast or mingle with them during breaks. We only get to interact with them when we do rehearsals or get into the position for the shoot. But I would say that the overall atmosphere is very light and fun as the actors themselves are very playful off-cam and very professional on-cam.
Can you describe how Cha Eun Woo, Hwang In Yeop, Moon Ga Young, and Park Yoo Na are like IRL?
Cha Eun Woo is very playful and he would tease Moon Ga Young and the rest of the cast while on break! But he gets serious when the filming begins. He's really handsome in real life! We actually have "real high school" student background actors with us and they would gush over him every time we have scenes together. For Hwang In Yeop, even if we had very few scenes with him, I can say that he's very nice. One time, we had to film at night and it was very cold. He would share hot packs with his crew while on break. 
I've been a longtime fan of Moon Ga Young, and True Beauty marks my third time working with her! She is really professional and very passionate about her craft. She would give ideas on how to make the scenes look better. Ga Young also smiles a lot and would greet everyone every time she arrives at the location. She is very pretty with or without makeup! As for Park Yoo Na, I would say that she is very reserved but very nice and cool. Although she doesn't talk that much, she always puts a smile on her face and takes good care of her co-actors. She also gives out ideas and adlibs to make the scene more fun.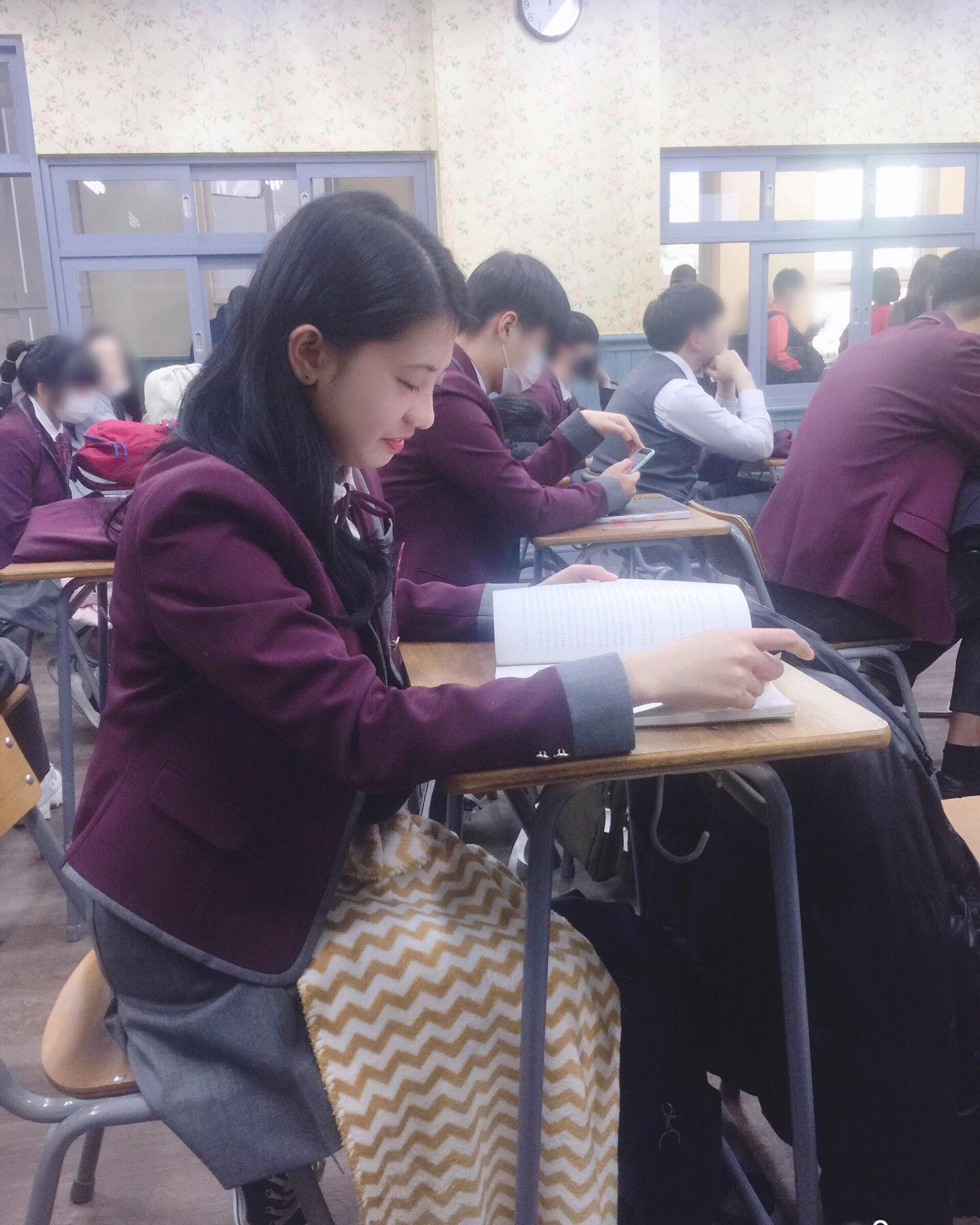 If you can pick a K-drama actor/actress that you'd love to work with someday, who would it be?
Moon Ga Young again and Seo Hyun Jin!
Are you a K-pop fan? Who is your favorite K-pop artist?
Yes, I love listening to K-pop! I remember liking T-ara and The Ark before, but both have already disbanded. I often listen to Mamamoo, IU, and Paul Kim. Recently, I got hooked to ZE:A's "Aftermath"!
Please say something to K-pop/K-drama fans who dream of living in South Korea.
I always say to others that hard work pays off. It will not be an easy journey at first, but hard work and perseverance will get you closer to your dreams!
*Answers have been edited and condensed for clarity.
Follow Hanna on Instagram.