One girl's "trash" is another (fan)girl's treasure. That's my biggest realization when I started seeing videos about photo cards (PCs) on TikTok. I had a few PCs from my BTS merch. They were all just collecting dust, TBH, so when I did a mini decluttering sale recently, I added the PCs as freebies to BT21 coin purses I was also selling. The seven "bundles" (priced at P50 each) got sold quickly, and I wondered why. Now, I know.
It turns out, K-pop photo cards are quite valuable among collectors. After watching lots of PC-related things in my FYP, I started wondering, "Can you really buy an iPhone with photo cards?" This Twitter- and TikTok-famous world is so ~mystifying~. I had to know more.
Cosmo looked for a few Pinays who were K-pop photo card collectors. We asked them to share their stories and shed light on some misconceptions about PC collecting.
Ghia Hong collects "cursed" PCs.
The Digital Marketing Manager and PR writer shares that she started with trading cards around 2008. "This was in the era where the only collectible cards were called Starcards and not photo cards. [When you lay out a complete set], they look satisfying." Another benefit she loves as a fangirl: Buying albums with photo cards boosts your group's music chart standing.
Continue reading below ↓
Recommended Videos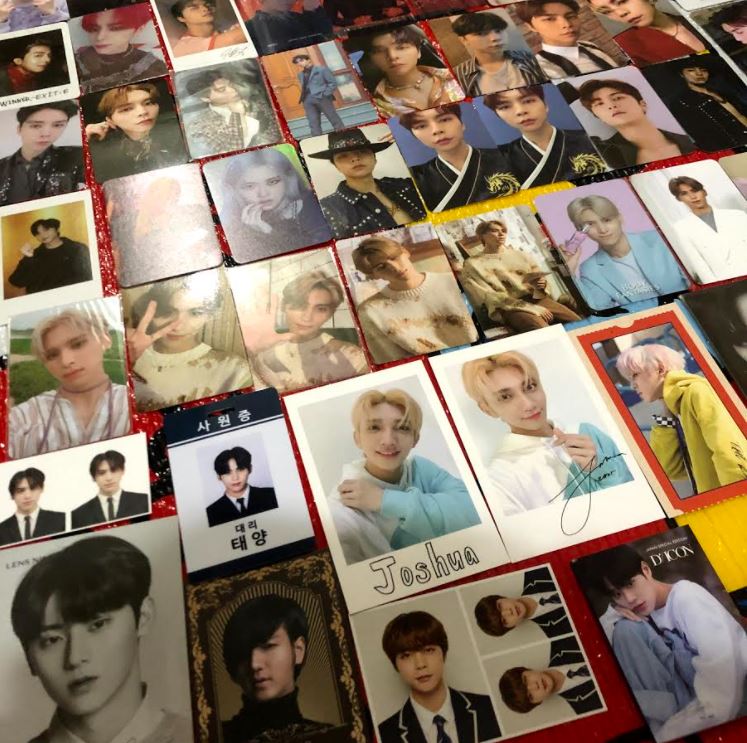 First PC: Girl's Generation's Tiffany, 2011 Mr. Taxi ("It's the only one—aside from Super Junior's Yesung's Starcard—from my old photo cards that survived water damage.")
Bias: EXO's Chanyeol, Special Winter Album "For Life"; The Boyz in Halloween costumes; SF9's Sepgu Sangsa ID Cards ("I have a series on Tiktok entitled 'Cursed Photo cards' in which I buy the weirdest available photo cards in the market.")
Homes of Her PCs: Muji's calling cardholders in different sizes; Decorated top loaders and double sleeves for her favorite PCs.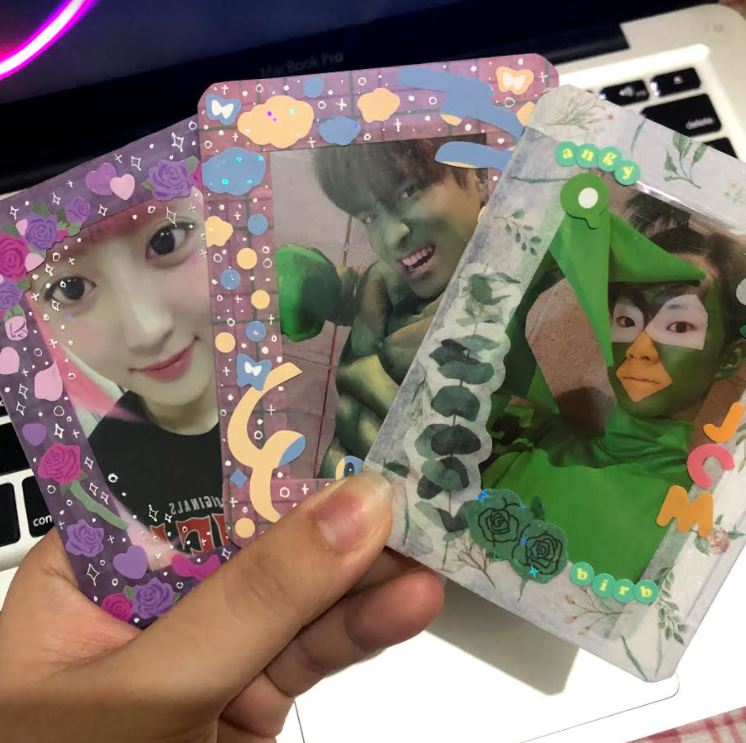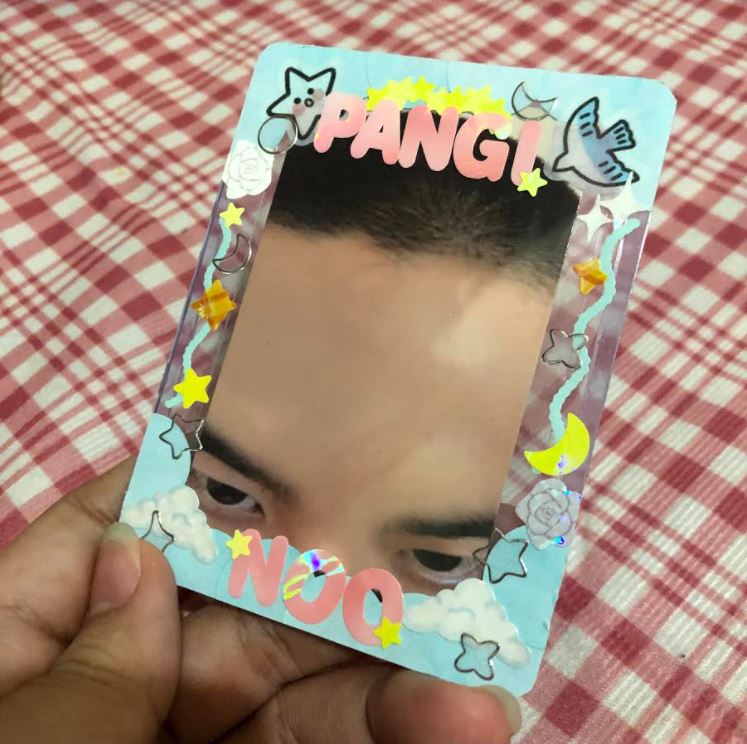 Trading/Selling Tip: "Sometimes, if a person bulk-bought albums to get into fan signs, they would generally sell off their extra albums and inclusions to get a little of their initial investment back. It's common practice [in the K-pop fangirling world]."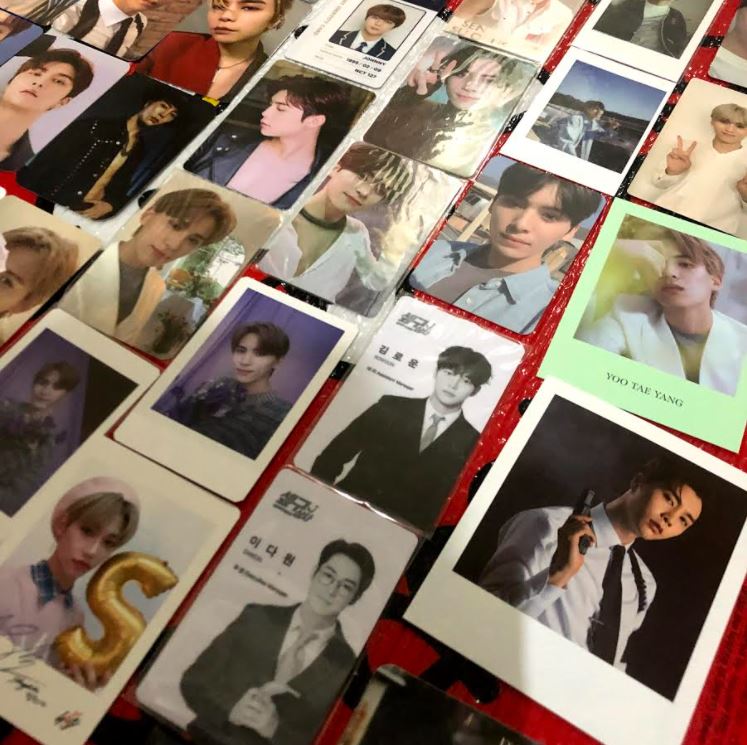 "Don't ever feel pressured by those who have the capability to buy [merch] in bulk. Collect at your own pace and don't compare yourself to anyone—collecting is supposed to be fun!"
Tresha Balida invests in BTS photo cards.
BTS' Jin lured the Administrative Officer: "I did not plan on collecting photo cards. I just keep my pulls from albums and DVDs. [Those PCs] became my rabbit hole." She believes it's a good investment: "The value appreciates over time, especially those that go out of stock. At least that's my reason just to justify my gastos sa papel." Tresha always gets kilig every time a photo card comes home. "We call it 'spark' photo card collector community."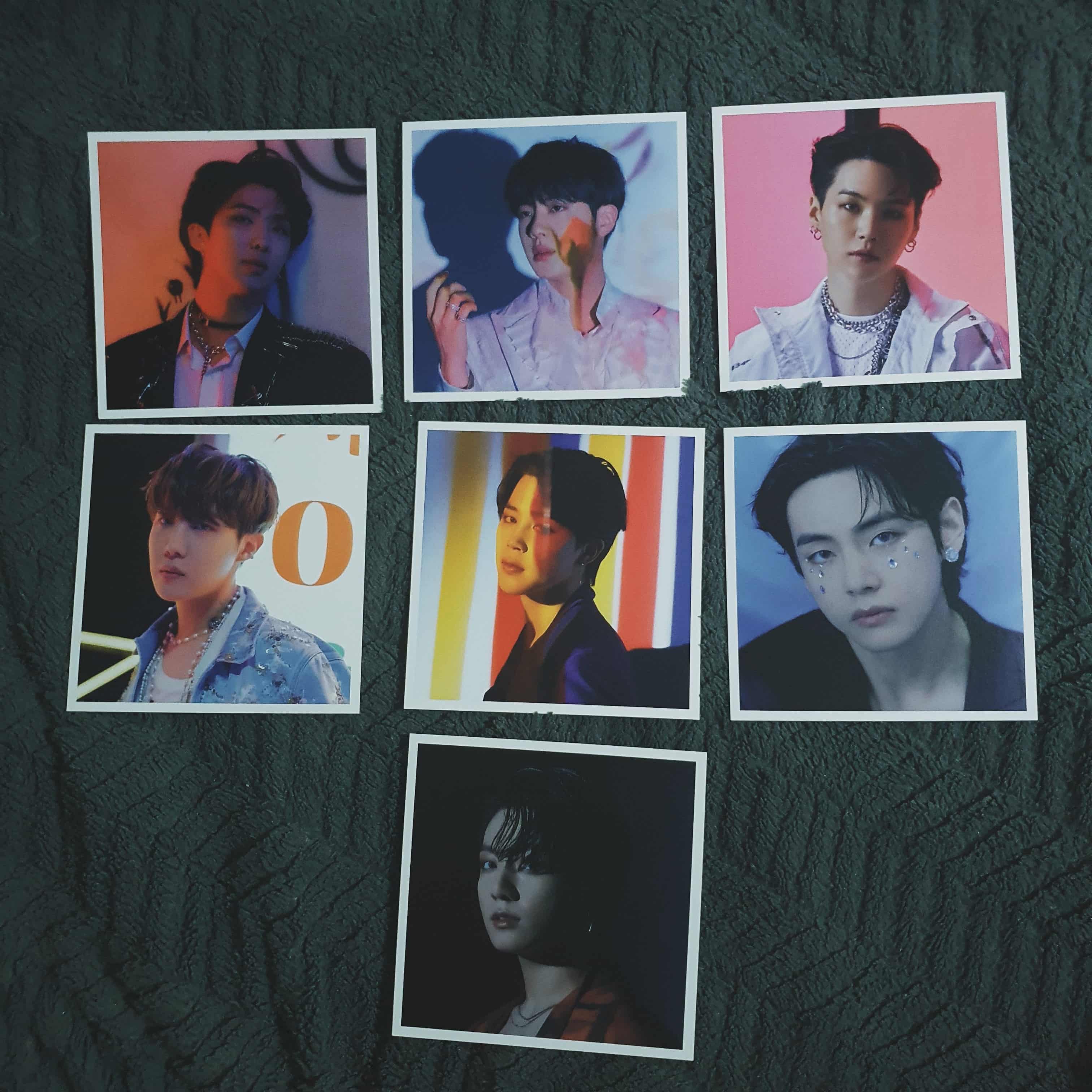 First PC: Hobi, Love Yourself: Answer F ("I will take that photo card to my grave!")
Bias: Jin Map of the Soul 7 Version 2 ("Jin's exposed forehead is a National Treasure!"), Love Yourself: Her Version O and D'Icon ("The adorable beret")
Homes of Her PCs: Size A4 and A5 binders with double sleeves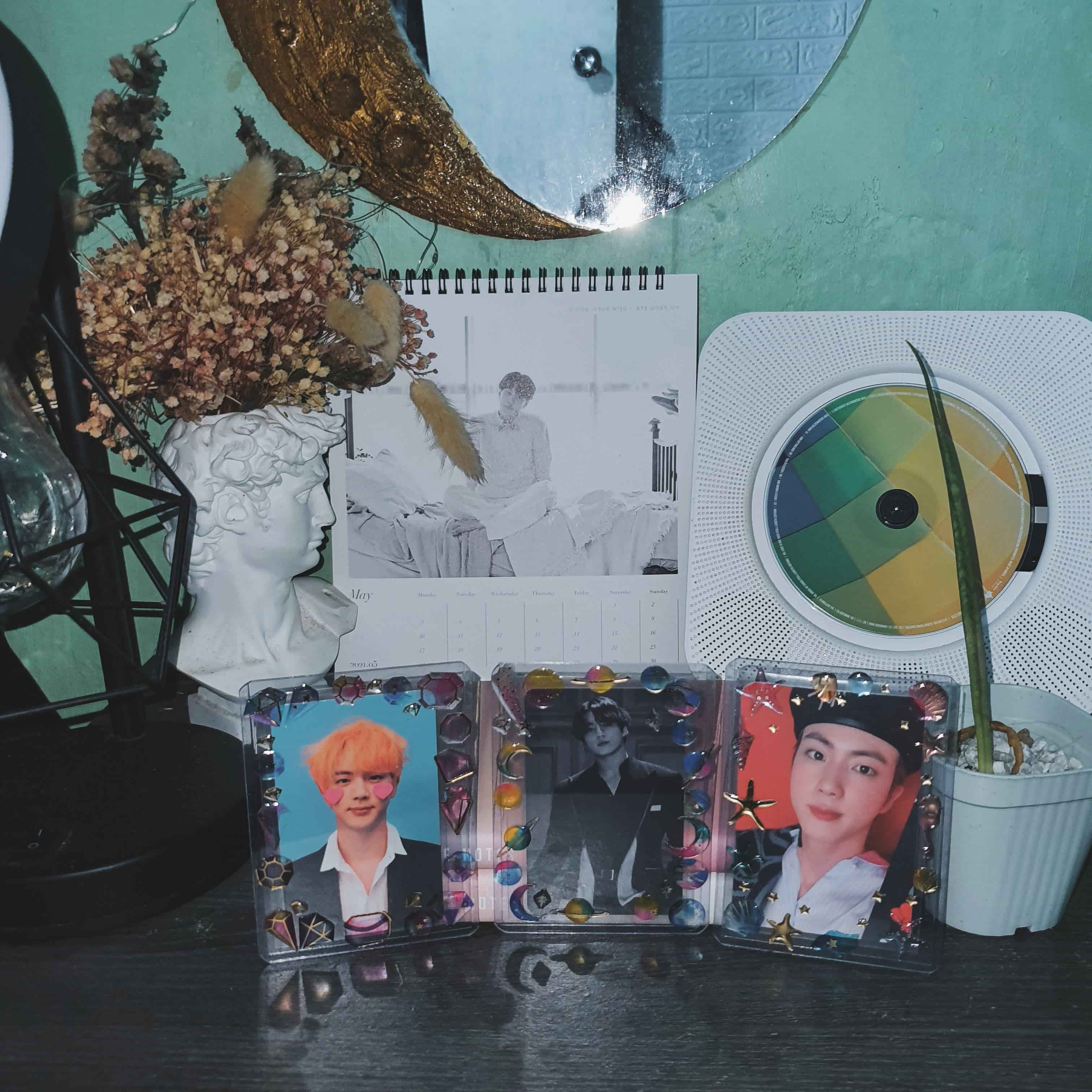 Trading/Selling Tip: "I think it's also a good hobby since I love and enjoy packing them. It's also a good feeling that I was able to help other collectors with their prio (priority) PCs."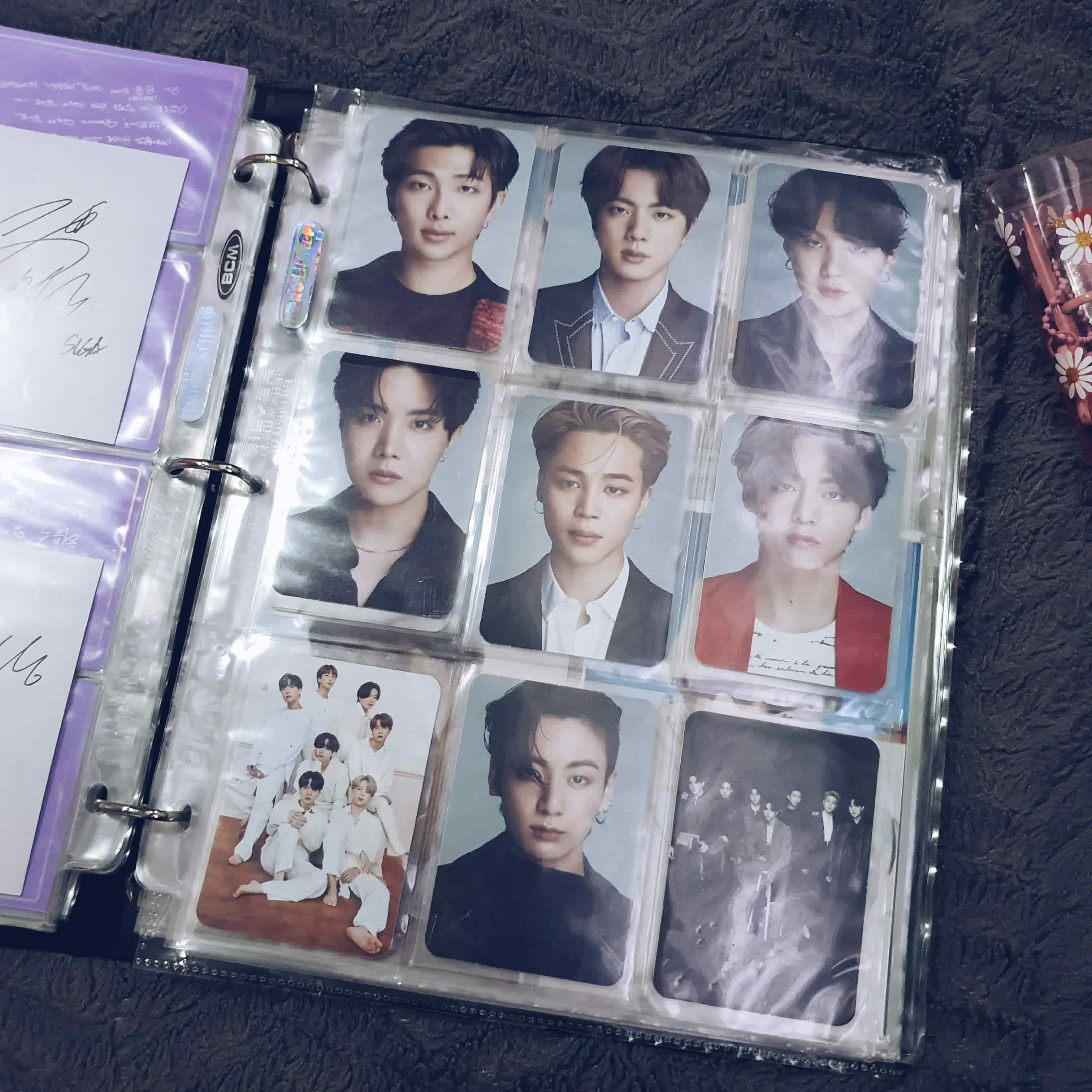 "'Wag niyo na simulan, joke! Photo card collecting is very addicting and can be stressful sometimes especially if your internet speed is slow and always ka na lang natatalo sa photo card mine wars. My tips would be, take it slow—wala naman deadline ang pag-co-collect. There will always be a good deal from decluttering collectors for your priority photo cards. May PCs talaga na mahirap pauwiin, but once you finally get it, I swear the feeling is super worth it."
Divine Valle is a full-time PC collector.
She previously worked at a banking institution. But since April 2020, she's focused on collecting photo cards of BTS' Jungkook, Hoseok, and Namjoon. "I want to collect all seven members but I'm not financially capable yet. Maybe soon!" says Divine. "When the pandemic started, I felt really empty and this may sound funny to others but when I look at my collection, it makes me feel giddy and happy because I now have a goal: To finish my collection!"
First PC: Jungkook, Love Yourself: Tear ver. R (gifted in 2018 and survived so many things)
Bias: Jungkook's Map of the Soul: 7 ver. 2 (very first JK pull)
Homes of Her PCs: Deli A4 binder and card sleeves
Trading/Selling Tip: "I think It's okay to sell your photo cards as long as you [charge fair rates], especially for non-rare PCs."
"Don't rush in completing your photo cards—collecting is not a race. And don't opt for overpriced album photo cards. Just enjoy your collection and everything will fall into place, soon. Good luck and I hope all of your prio PCs come home!"
Samantha Nicole Guiamlod is PC-collecting comeback princess.
One of the youngest in this bunch (a Grade 11 student), Samantha started collecting back in 2016, stopped in 2018, and revived her hobby in 2020. "Para mabili ko yung mga gusto ko, nag-business ako." She says collecting and supporting her idols that brighten her day really makes her happy: "Parang achievement din para sa'kin 'pag na kumpleto ko yung sa wishlist ko."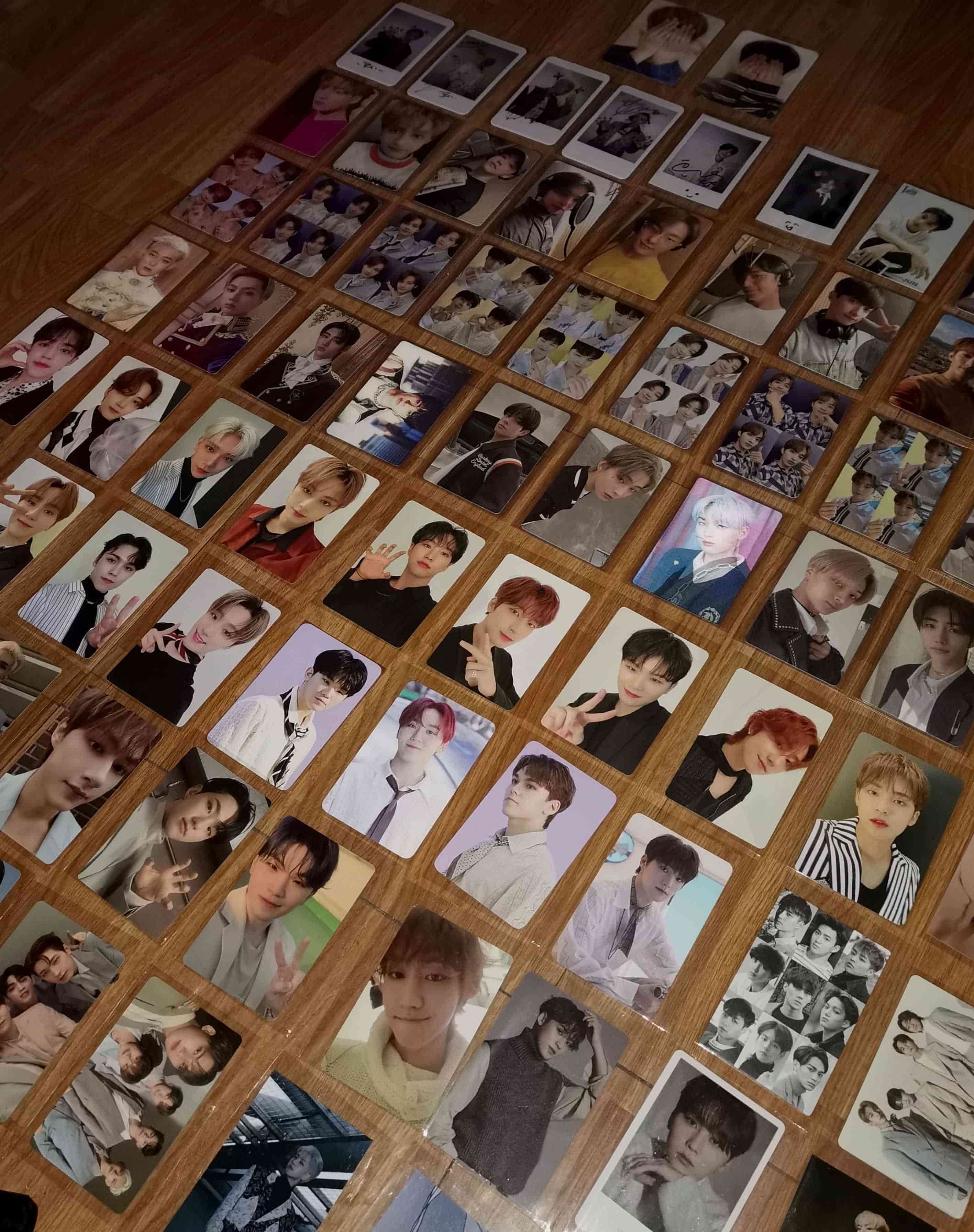 First PC: EXO's Sehun, The War ("From my first ever sealed album, which was a birthday gift from my parents.")
Bias: (Recently, it's) SEVENTEEN and ENHYPHEN PCs
Homes of Her PCs: Triple sleeves and a binder
Trading/Selling Tip: "Make sure na hindi overpriced dahil 'yung ibang mga collector ay students lang din."
"Kung mag-co-collect ka, dapat yung desidido ka. [Isipin mo rin 'yung] shipping fees, sleeves, and more. Mag-ingat, maging mapanuri at wais sa pagbili ng nga photo cards! Napakaraming scammer at fake PC na lumalaganap."
Kylla Medtamak sells PCs aside from collecting them.
Also a student, she runs the TikTok account @kyllaruto. "I started collecting because I love the feeling of fulfillment every time I unbox photo cards."
First PC: TREASURE album pull ("I got my bias! I was really happy at that time because I felt like the world was on my side.")
Bias: TREASURE PCs
Homes of Her PCs: Sleeves and a binder
Trading/Selling Tip: "PCs can be an additional source of income especially for us students."
"Collect at your own pace. Collecting should be fun and exciting. You shouldn't feel pressured especially if you don't have enough budget for it."
Sarah collects PCs of one idol group member.
Sarah runs @thinkpinkblink, a BLACKPINK stan account on TikTok. "I have been a K-pop fan since the SUJU/SNSD/SHINee/BIGBANG/2NE1 days, but photo cards weren't big then. I started collecting again during the lockdown as this keeps me sane. It's a different kind of joy whenever you complete the photo card set of your idol, which fans usually compare to graduating. Haha!"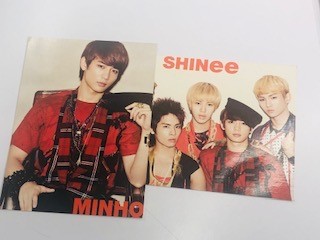 First PC: SHINee's Minho, around 2011 ("Back then, we would line up to Odyssey in Megamall even before the mall opens and would run to be the first 100 customers that get photo cards.")
Bias: Jennie, Solo lenticular (got the unsealed album from Carousell for just P450!)
Homes of Her PCs: Double sleeves and binder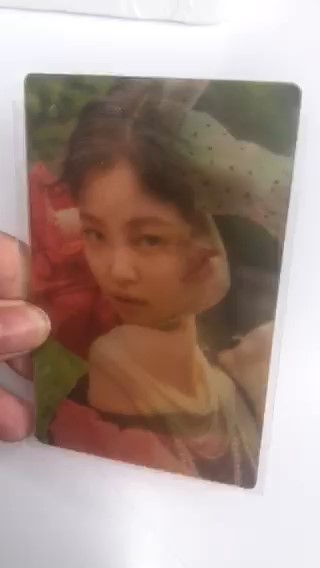 Trading/Selling Tips: "Perform basic background checks on the seller and watch out for dummy accounts."
"For aspiring collectors: sure ka na ba diyan? LOL! Kidding aside, photo card collecting is pricey, I'm telling you. Some are P350 to P1000+. It's workable for me with a steady income but hard for students. If you can't collect them all, that's okay! There are other ways to support your idols in the meantime!"
So to answer the question, "Can you buy an iPhone with PCs?": I think the answer is yes. You have to be willing to invest and research, though. The K-pop gods need to be on your side, too. Easy, right? Happy collecting!
*Answers have been edited and condensed for clarity.
MORE FANGIRL CONTENT JUST FOR YOU:
Pinoy K-Pop Fans Share Their Merch Shrines And We Are Obsessed
I Watched My First Super Junior Concert And It Was The Best 3 Hours Of My Life
I Went To BTS' Manila Concert In 2017 And It Was The Most Beautiful Moment In My Life