We love a good rags-to-riches story. We've all seen reality show contestants bawl on TV, sobbing as they confess how a career in show businesses would lift up their family's quality of life. It's all very heartwarming, but what about the other side of the coin? The people who are in the business not because of a financial need but because of sheer talent or a change of pace or just because the opportunity is there. That's pretty interesting, too.
We're excluding children of celebrities, unless their parents were rich before that, too. 
Ivana Alawi
ADVERTISMENT - CONTINUE READING BELOW ↓
This woman of the web was quickly catapulted to fame thanks to some well-chosen Instagram snaps and a budding TV career. Though she describes her family's wealth as "okay lang," she's also revealed that her deceased Moroccan father left everything to her in his will. Part of her inheritance includes a seven-bedroom mansion in Bahrain. She admits that it's haunted, however, which might just slash off some of its value.
Heart Evangelista
ADVERTISMENT - CONTINUE READING BELOW ↓
Recommended Videos
This fashion week mainstay has always had showbusiness in her blood. Her grandparents owned Everlasting Films back in the day and her uncle, Rod, was not only an actor, he's supposedly the inventor of Filipino favorite crispy pata. The Ongpaucos (that's Heart's real last name) own the Barrio Fiesta chain and we seriously can't imagine what Filipino cuisine would be without deep-fried pork trotters. Thank you, Mr. Rod, thank you. 
The Heussaffs
ADVERTISMENT - CONTINUE READING BELOW ↓
The multi-talented Heussaff siblings Solenn and Erwan are wealthy in their own right; their father works in the petroleum business as the president of oil and gas exploration services provider Supply Oilfield Services. The Heussaffs, including their older sister Vanessa, went to European International School and prestigious colleges overseas. They have a house in Forbes Park. 
Matteo Guidicelli
ADVERTISMENT - CONTINUE READING BELOW ↓
The race car driver-actor-restaurateur studied in Brent and Cebu International School. His Italian father runs his own manufacturing company and the Guidicellis own two restaurants (one in Cebu and another in Alabang). Matteo's mom is part of Cebu's eminent Fernan clan, one of the most influential and important names in the region.
Derek Ramsay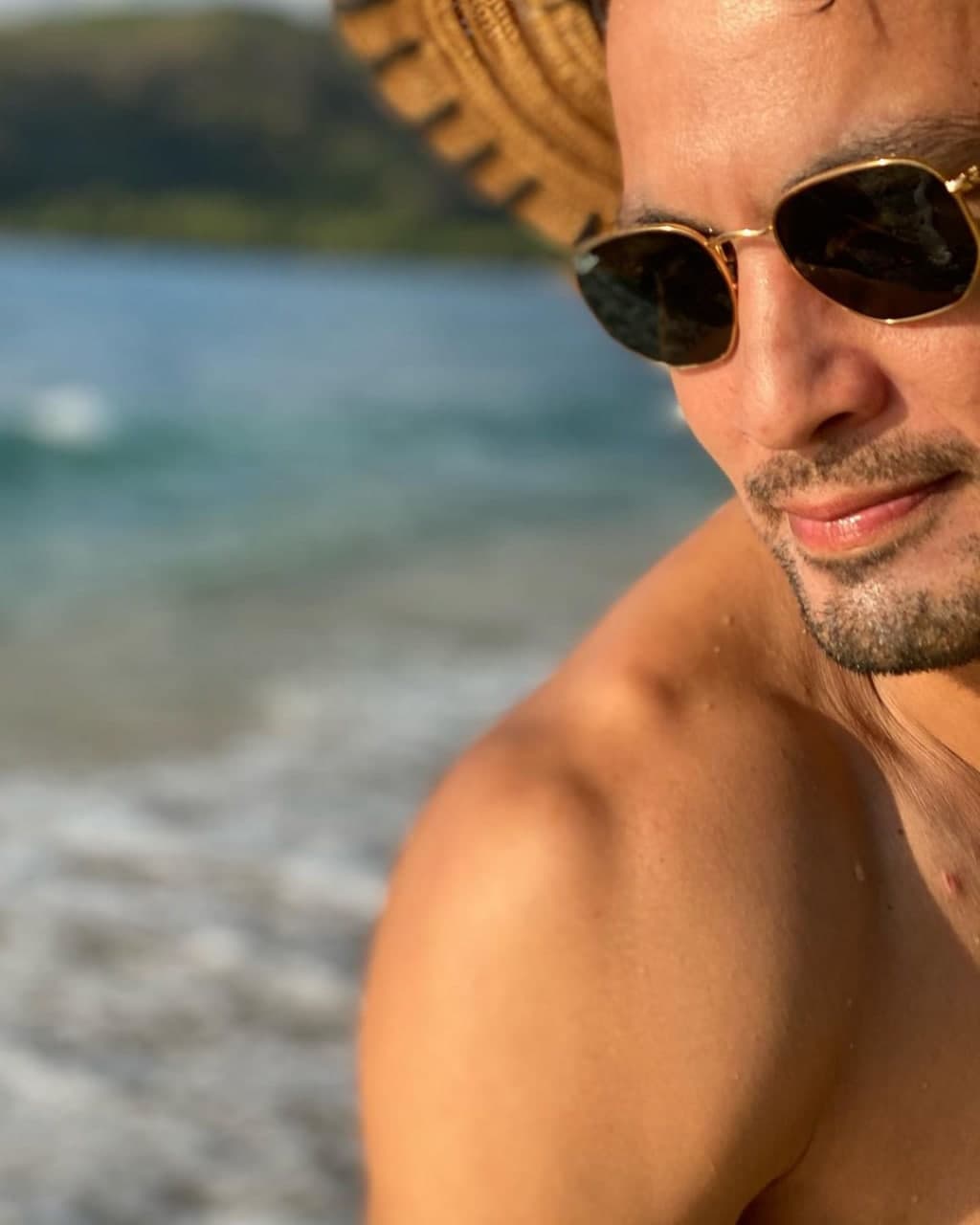 ADVERTISMENT - CONTINUE READING BELOW ↓
Derek Ramsay's father was part of the Scotland Yard. When Derek Sr. settled in the Philippines, he opened a successful electronic securities business. Now the Ramsays own property in Tagaytay, Palawan, and Batangas. And we don't just mean modest shacks. They've dubbed their Talisay home "Le Petit Paradis." It has an infinity pool, a sprawling garden, a lovely treehouse, a man-made waterfall, a sunken bar, and its own sauna, spa, and dental rooms.
Denise Laurel
ADVERTISMENT - CONTINUE READING BELOW ↓
This multi-hyphenate flaunts some serious pedigree. Her last name Laurel might be a bit more familiar. Jose P. Laurel, the third president of the Philippines, is her great grandfather, while former vice president Salvador Laurel is her grandfather. Some of her other famous relatives include fashion designer Rajo Laurel, singer Franco Laurel, and host Patty Laurel. On her mother's side, she is the great-granddaughter of former Romblon governor Paco Sanz. She is also related to former President Manuel Roxas.
Ellen Adarna
ADVERTISMENT - CONTINUE READING BELOW ↓
The original Ivana Alawi, Ellen Adarna was an internet sensation turned full-fledged actress. Her father owns Queensland, a chain of motels in Cebu, on top of other real estate-related businesses.
Paul Jake Castillo
He's not exactly headlining movies and most people probably know him as Kaye Abad's husband, but maybe it's because his innate skills lie more in actual business than showbusiness. The Castillos own International Pharmaceuticals Inc. (it's the company behind Omega Painkiller, Efficascent Oil, Bioderm, and Casino Alcohol) as well as Matutum Meat. Jake, who was born in Maryland in the U.S. and grew up in Cebu, also opened his own Yobob, a lechon company that's now expanded to Manila.
ADVERTISMENT - CONTINUE READING BELOW ↓
Slater Young
What is it in the water in Cebu? This Pinoy Big Brother champion didn't really need that grand two-million prize (plus all the other prizes). He's a civil engineer who now runs his own business (he's the CEO of Liteblock, a Cebu-based walling service), and his family runs a successful construction firm that specializes in pre-engineered steel building systems. Fancy! His wife is blogger-influencer Kryz Uy, whose family runs Mandaue Foam.
ADVERTISMENT - CONTINUE READING BELOW ↓
Maine Mendoza
She may have become famous for playing a maid on TV, but Maine Mendoza's real-life story is pretty far removed from that. Her father is a successful engineer who specializes in road building while her mother is an accountant who runs a chain of gas stations in Bulacan. Maine graduated from St. Benilde and interned in New York.
ADVERTISMENT - CONTINUE READING BELOW ↓
Kris Aquino
Kris Cojuangco Aquino. That's all you really need to know. 
Mikee Cojuangco Jaworski
ADVERTISMENT - CONTINUE READING BELOW ↓
This socialite-actress-equestrienne is yet another Cojuangco. Her father Peping (the brother of Kris Aquino's mother Cory) is a board member of Hacienda Luisita Inc. and Tarlac Development Corporation. The Cojuangcos as a whole are involved in numerous businesses, including banking, real estate, agriculture, and many have delved into politics. The family has produced two presidents of the country so far. 
Sharon Cuneta
ADVERTISMENT - CONTINUE READING BELOW ↓
Pablo Cuneta, the megastar's father, was the longest-serving mayor in the Philippines, taking up the mayoral seat of Pasay for multiple terms between 1951 to 1998. She attended the International School of Manila before becoming a celebrity.
Beauty Gonzalez
Another PBB alum, this haciendera came from a family that runs sugarcane and coconut plantations in Negros Occidental. Her father was a former Jai Alai player in Spain.
ADVERTISMENT - CONTINUE READING BELOW ↓
Richard Yap
The former face of Chowking-turned-daytime-soap-star grew up in a traditional Chinese household. His family dabbles in businesses involved in rice, corn, shipping, and lumber. Since becoming a bona fide star, he's come to his own as an entrepreneur, opening restaurants and other flourishing businesses.
Kian Kazemi
The actor-host is busier nowadays running his growing empire of restaurants (Persia Grill, Lobo, and Kite), which he began with his Persian father over a decade ago. His father moved to the Philippines and studied dentistry to make ends meet. Now, the older Kazemi has several businesses, including a carpet trade. Despite growing up well-off, Kian works incredibly hard and is as enterprising in his own right. 
ADVERTISMENT - CONTINUE READING BELOW ↓
Lucy Torres Gomez
Mrs. Gomez comes from an extremely land-rich family. One of their properties is a sugar plantation. Today she is also a congresswoman representing the fourth district of Leyte.
EXPLORE COSMO