You do not choose the fan life, the fan life chooses you.

From spending thousands of pesos to traveling thousands of miles, some Filipinos go to the extremes to express their support and love for their favorite artists. Curious to know how Filipinos take fangirling/fanboying to the next level? Here are some of the most extreme things Pinoys have done as fans.
1. Camped out overnight in Seoul to welcome Super Junior's Donghae from the military
Name: Alli, 20
Fandom: ELF (Super Junior), nine years
While typical 18-year-old Filipinas choose to celebrate their coming-of-age with lavish parties, then 18-year-old Alli chose to fly to South Korea and spend her special day with her idol, Donghae of Super Junior. After two years of military service, Donghae was discharged on July 14, 2017, and Alli was front and center to welcome him back.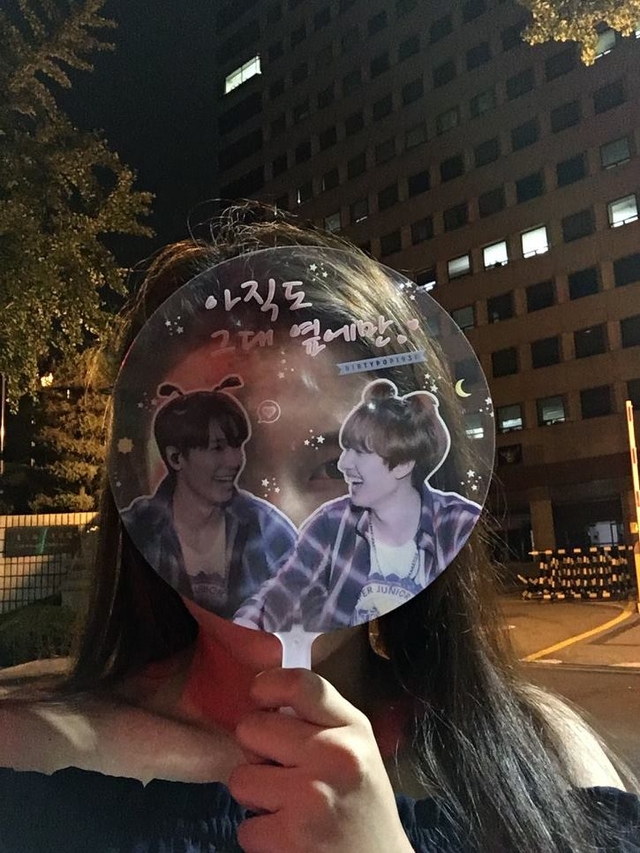 Continue reading below ↓
Recommended Videos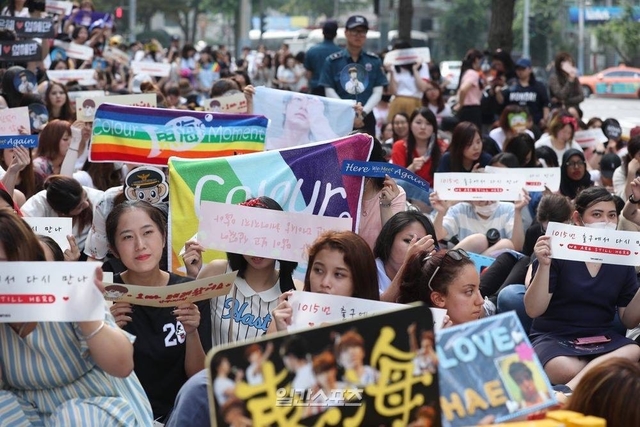 "My one-week trip to Seoul was my 18th birthday gift from my mom. I've loved Super Junior for so many years, so I made sure that there was a way for me to see even just one member during my stay there. The day before Donghae's discharge, my fellow fans (who had also become my friends) and I camped out overnight outside the police station where Donghae served so we could secure 'front-seats.' Hours later, Donghae came out, waved to and thanked fans for the support. The trip was worth it!"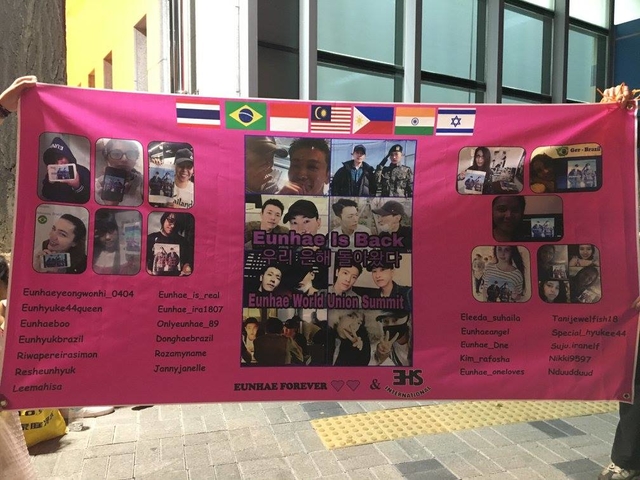 2. Wrote an undergraduate thesis about Daniel Padilla
Name: Robby, 26
Fandom: KathNiel (Daniel Padilla and Kathryn Bernardo), seven years
Do what you love and it won't feel like work. We all know how stressful and time-consuming thesis writing is. So when then-graduating student Robby was thinking of a topic for his undergraduate thesis, he decided it should be about an artist he is a die-hard fan of, Daniel Padilla.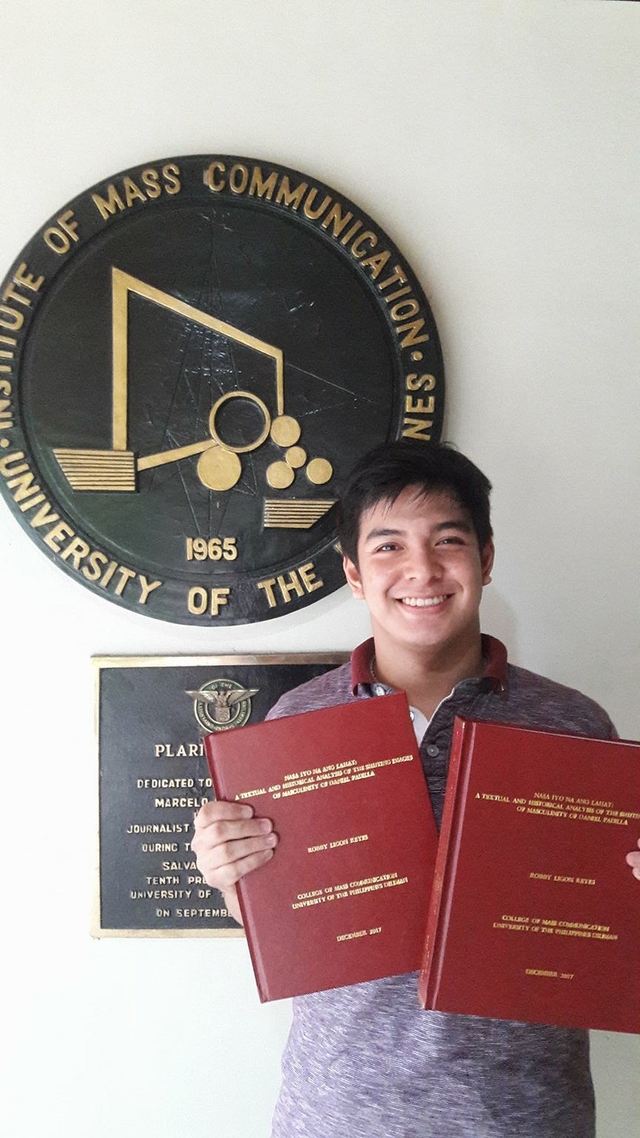 "I studied his image as a celebrity in his TV commercials, music videos, teleseryes, and movies using the theory of image-making for my undergraduate thesis. One of the many things I like [about] DJ is that he knows who he truly is and what he truly wants. Kaya naging madali for him (or with Kathryn Bernardo and Star Magic) to be packaged with a specific image. But after a series of image interventions, it still works for the audience. It is his versatility and passion—but still keeping his personality intact—that motivated me to anchor my final semester on him."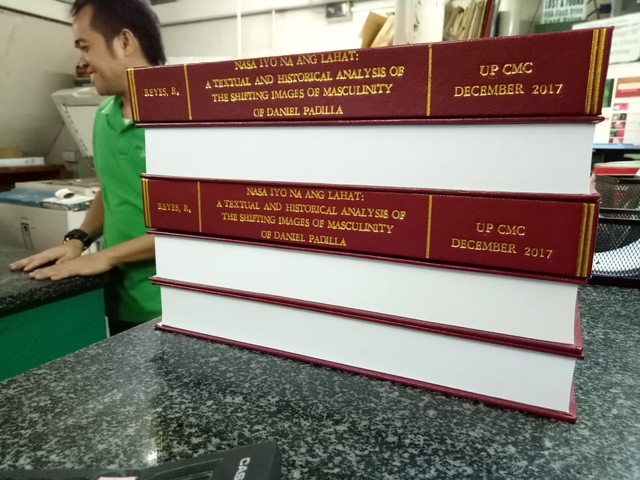 3. #TeamLabas at BTS' Speak Yourself Concert in Seoul
Name: Mira, 23
Fandom: ARMY (BTS), three years
As fans are either full-time professionals or students, they can't help but be weekend warriors to realize their fangirl/fanboy dreams. The Philippines was not included in the final leg of BTS' Love Yourself: Speak Yourself The Final tour, so avid fan Mira decided to go to Seoul and try her luck there.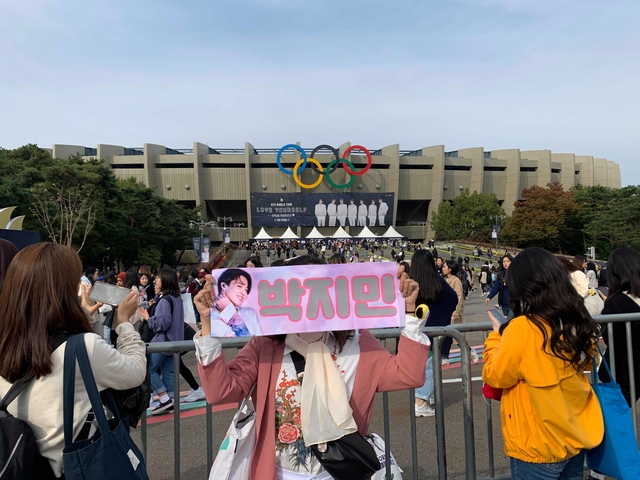 "I literally went to Seoul by myself for a weekend even if I was not lucky enough to win tickets from their membership raffle and secure tickets during the ticket selling. I left the country on October 25, Friday, and arrived in Seoul at around 12 a.m. I had to sleep on one of the airport benches. After a short rest, I went to the Olympic Stadium for their scheduled concert. I decided to just stay outside the venue with other fans and watch it from one of the openings around the stadium (#TeamLabas). We watched the entirety of the concert and got the chance to see them from afar! We may not have been inside the venue, but we had a good time. I arrived in the Philippines at around 2:30 a.m. on Monday and went straight to work at 4:30 a.m."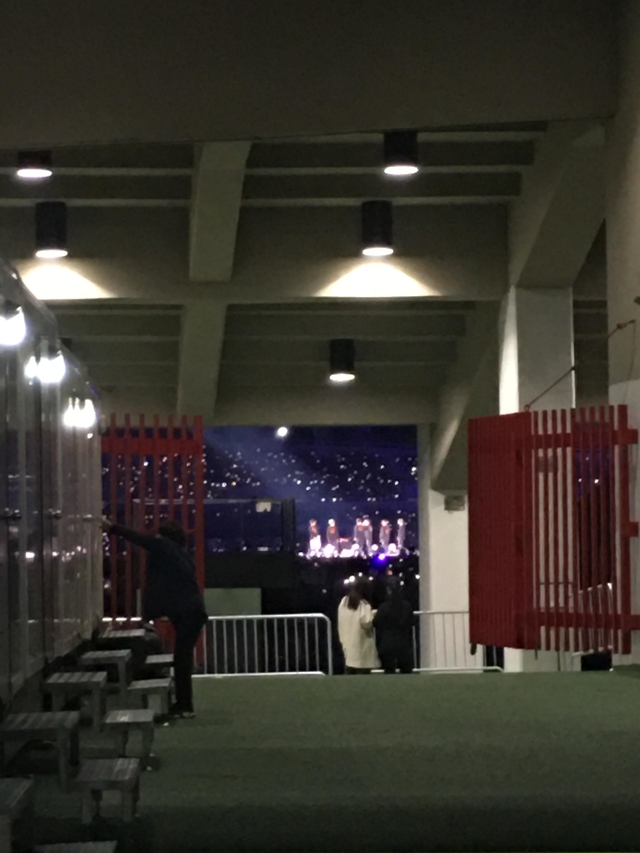 4. Rushed to an SB19 performance after a 24-hour work activity with ~almost no sleep~
Name: Mia, 21
Fandom: SB19, three months
Long-time anime and manga fan Mia never thought she would fangirl over real people. But after finding out about the new P-Pop boy group, SB19, her fangirl life has now taken a drastic turn towards streaming parties, fan tweets, and live performances.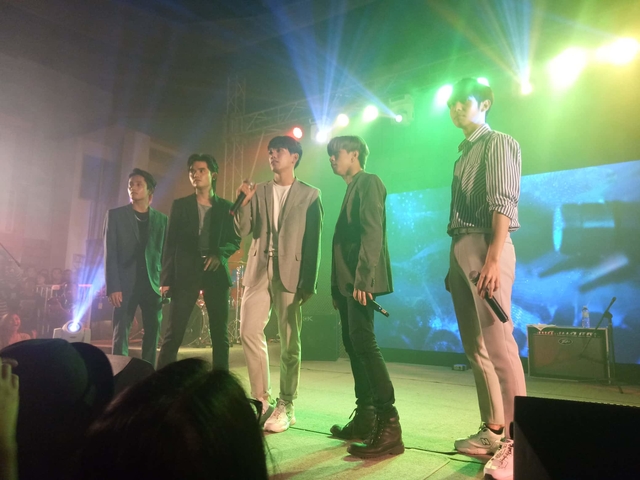 "I was unable to go home the day before because of an unexpected work-related activity. Still, the next day, I fixed myself quickly and traveled to the venue to fall in line. I really wanted to watch their awesome performances with my own eyes. Through their interviews, I knew how they worked really hard and sacrificed things along the way to get to that level of performing. Going to the event was worth it because they were just a few feet away during the performance. Having eye contact with one of the members was a bonus!"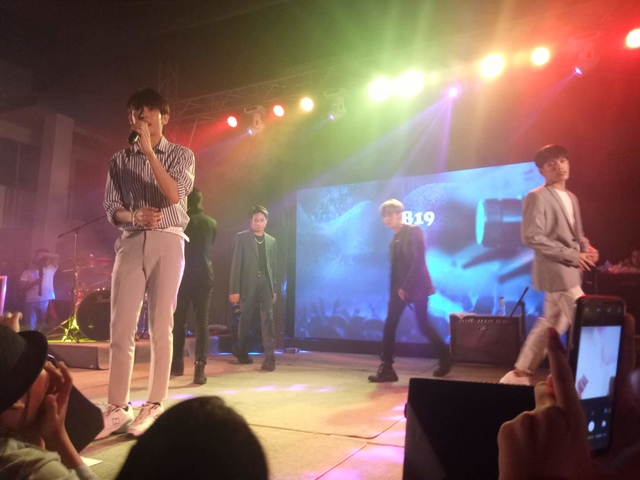 5. Traveled to Malaysia to attend the Twicelights concert
Name: JM, 23
Fandom: ONCE (TWICE), one year; MIDZY (ITZY), eight months
JM, like many Filipino ONCE, longed for the day when South Korean girl group, TWICE, would finally perform in Manila. So when the Twice World Tour 2019: Twicelights In Manila was announced, JM tried his best to secure his ticket but unfortunately failed to do so.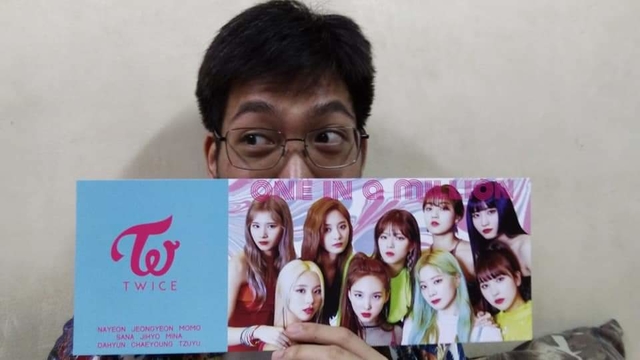 "I was ready to accept my fate but I saw that Twicelights in Kuala Lumpur opened their ticketing. Surprisingly, going to Kuala Lumpur and watching TWICE there (with VIP seating) costs roughly the same as watching them here in Manila (also with VIP seating). I didn't hesitate to buy my plane and concert tickets. The start of my year was really bad. TWICE really Cheered Me Up, became my Signal, reminded me to Feel Special, and stopped me from feeling TT. They took all my sadness and crushed it like a BDZ (like a tank, like a soldier), helped me get a Breakthrough, and made me feel Happy Happy."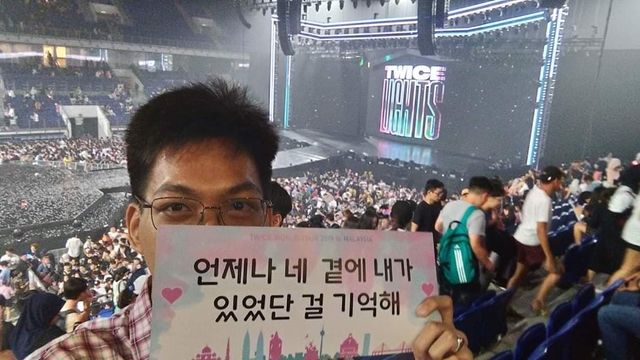 6. Wrote an undergraduate thesis about the AlDub Nation
Name: Seniña, 23
Fandom: AlDub Nation (Alden Richards and Maine Mendoza), four years
Another Filipina who mixed her fangirl life and student life is Seniña, who has been a fan of AlDub since the very first "Kalyeserye" segment on Eat Bulaga! where Maine accidentally caught Alden's attention. She found the "phenomenal love team" so interesting that she made a thesis about them!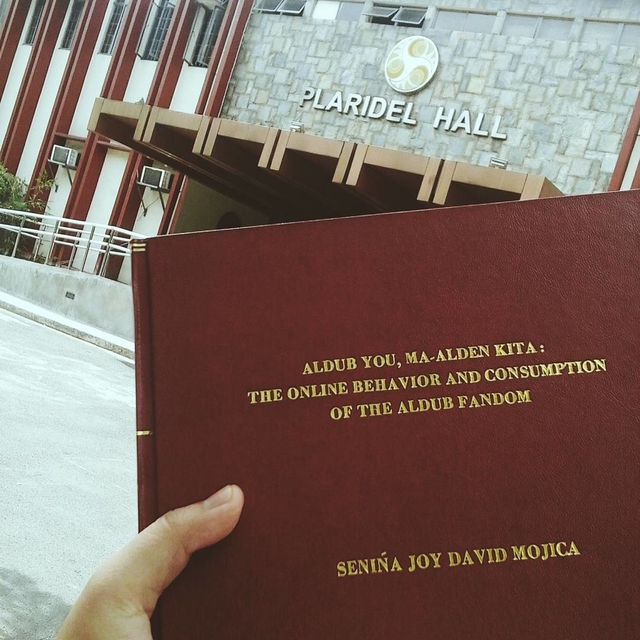 "[It was] years after [they] became a hit, but I still went ahead because it's such an interesting topic! To this day, I still think it's one of the most incredible media texts that people should look into. They were a tandem that rose to the top in the blink of an eye and everything was organic. I remember the fans flocking to support me after I finished my thesis!"
7. Spent over P200,000 on K-pop albums, merchandise, fan meetings, and concerts
Name: Andee, 29
Fandom: AROHA (ASTRO), four years; HA:NEUL (Ha Sung Woon), 10 months; ONE IT (X1), three months
Being a fan of K-pop for 10 years, Andee has amassed over 90 albums and attended over 20 concerts in the Philippines and abroad. Recently, Andee has been supporting the newest generation of idols, continuing her fangirl activities up to this day.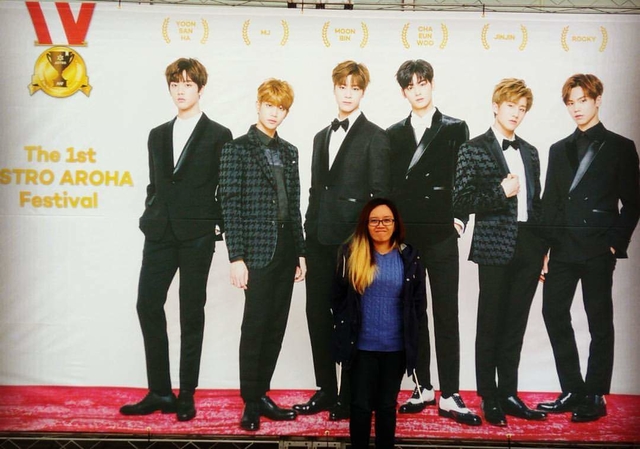 "I go to Korea or other countries to attend events like concerts and fan meets because I want to watch the artists perform live and support them personally. I have a thing for collecting rin. Tapos since support na rin sa artists, I collect the official merchandise as much as possible."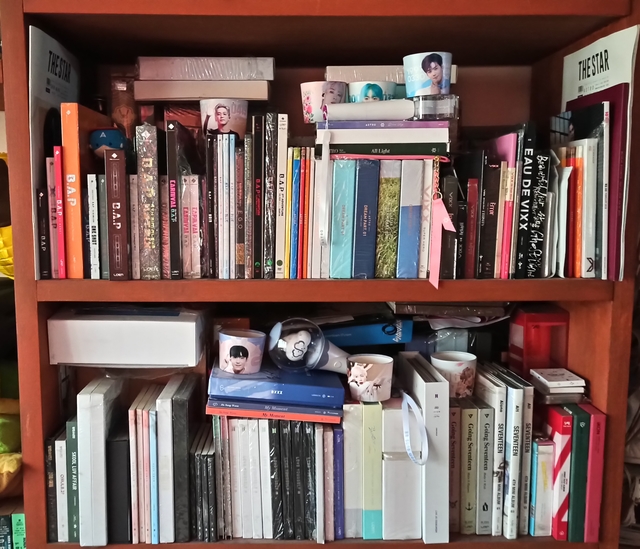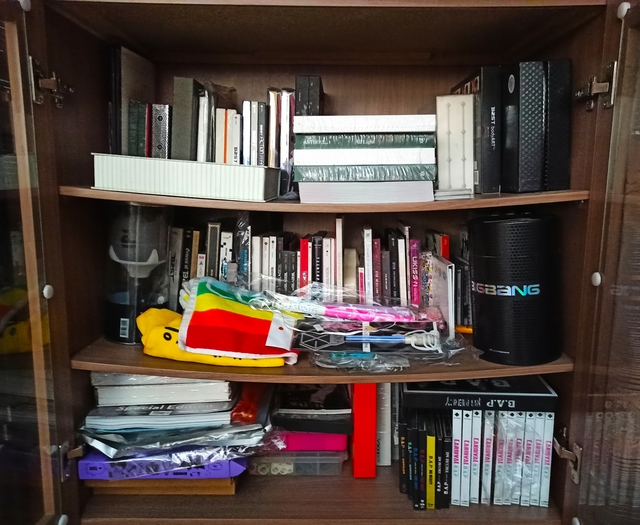 Follow Bea on Instagram.