There are sometimes shows and movies that are so good, you need two (or more!) of them. Look no further! We round up five times a South Korean title was so good, they were adapted in the U.S. or U.K. (and vice versa, too). There are some titles here you may not know were based on previous work—and some titles you probably won't believe they dared to replicate. Either way, curiosity is sure to land these titles on your watch list.
You probably didn't know these series or movies are actually adaptations:
1. Criminal Minds (2017)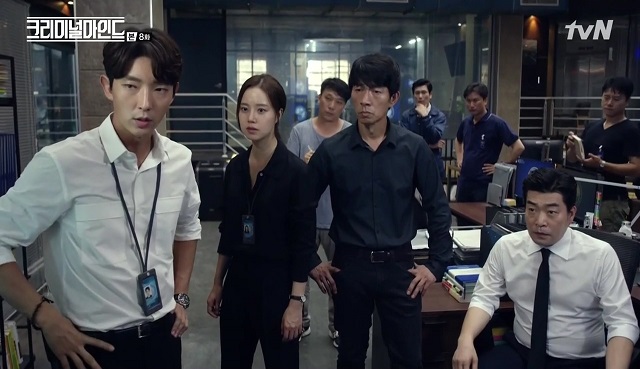 ADVERTISMENT - CONTINUE READING BELOW ↓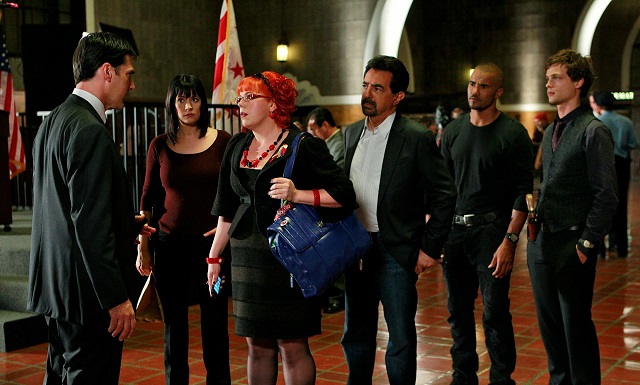 Original: Criminal Minds (U.S.)
Fun fact: The remake started and ended while the U.S. series was ongoing. Yup, the incredibly gripping U.S. crime series ran for 15 seasons from 2005 to 2020 while the South Korean version dropped a total of 20 episodes from July to September 2017. That limited run is arguably one of the biggest differences between U.S. and K-Drama series-and may be a deciding factor for some viewers on which they'll commit to! Both versions of Criminal Minds focused on a group of super-cool profilers hunting down criminals. 
2. Designated Survivor: 60 Days (2019)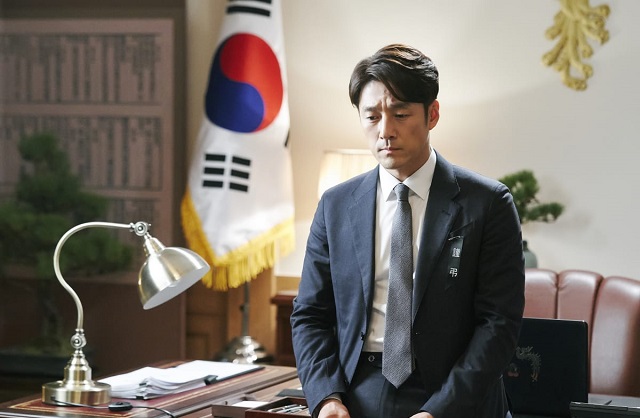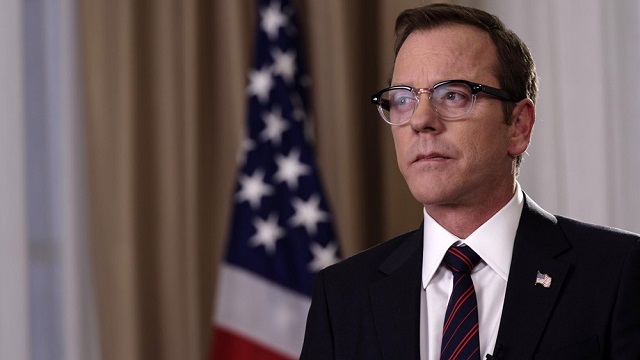 ADVERTISMENT - CONTINUE READING BELOW ↓
Original: Designated Survivor (U.S.)
Chances are you were also hooked on the U.S. series Designated Survivor which ran for three seasons from 2016 to 2019. The gripping series followed Secretary of Housing and Urban Development Thomas Kirkman (Kiefer Sutherland) as the sole survivor after the Capitol blows up-leaving him to take on the role of president. The series got so popular here, our lawmakers were prompted to appoint our very own "Designated Survivor." And it looks like it inspired South Korea, too! They came out with their own version in 2019 starring Ji Jin Hee as Park Mu Jin as the Minister of Environment. When a bomb kills off practically all government officials right as the South Korean president was set to make peace with North Korea, Park Mu Jin is made Acting President for 60 days.
3. The World Of The Married (2020)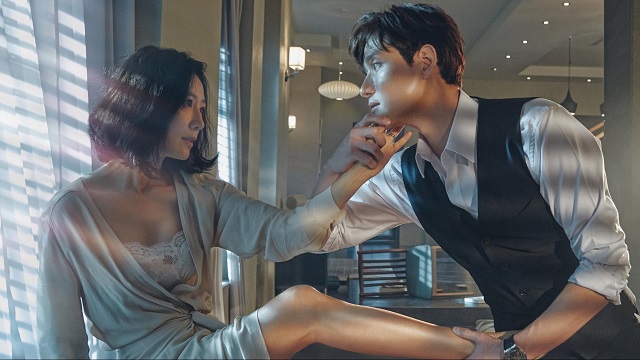 ADVERTISMENT - CONTINUE READING BELOW ↓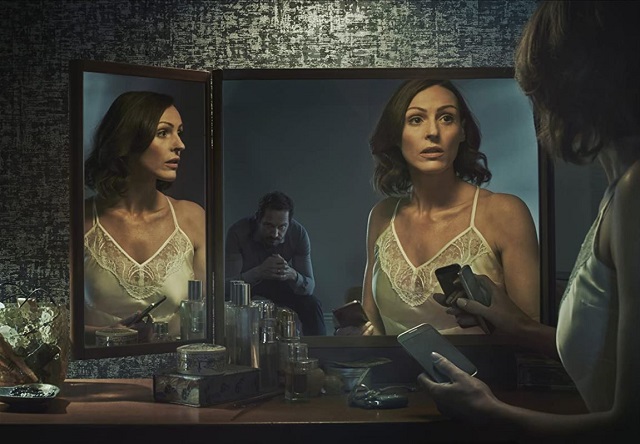 Original: Doctor Foster (U.K.)
Oh yes, this incredibly gripping and steamy K-Drama series is based on a BBC One original! And better yet, it looks like the tale of the scorned wife on the path of revenge really is as old as time—and still no less relevant or real (well, relatively speaking). The British series is based on an ancient Greek play; a tragedy, fittingly enough. In it, the central character Medea kills both her children and her husband's new wife as revenge for his infidelity. Hardcore, right? Well, both the British and South Korean versions take a page off that book and turn it several notches higher in their modern retellings. Plus, we're going to see how much more insane we Pinoys can make it via ABS-CBN's upcoming remake starring Jodi Sta. Maria, Zanjoe Marudo, and Sue Ramirez.
ADVERTISMENT - CONTINUE READING BELOW ↓
4. The Good Wife (2016)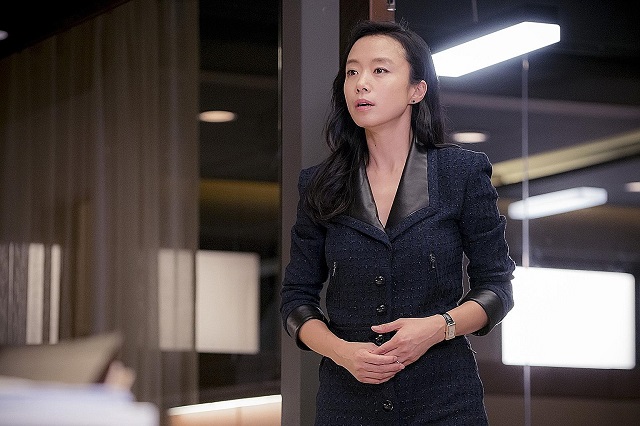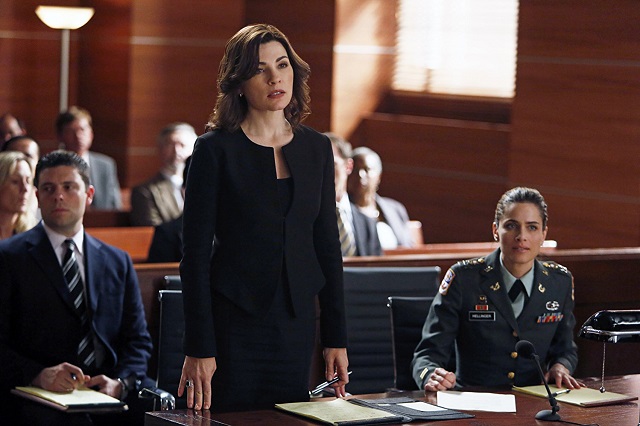 ADVERTISMENT - CONTINUE READING BELOW ↓
Original: The Good Wife (U.S.)
This U.S. series ran for seven seasons from 2009 to 2016 and definitely made an impact. The story follows a woman who spent years playing the good wife to her State Attorney-husband, and when he falls from grace, she climbs her way up the career ladder at a big Chicago law firm. The drama, dubbed by critics as "Network TV's Last Great Drama," inspired a 2016 South Korean remake. While the OG starred Julianna Margulies as Alicia Florrick, the K-Drama featured Jeon Do Yeon as the central character.
5. Suits (2018)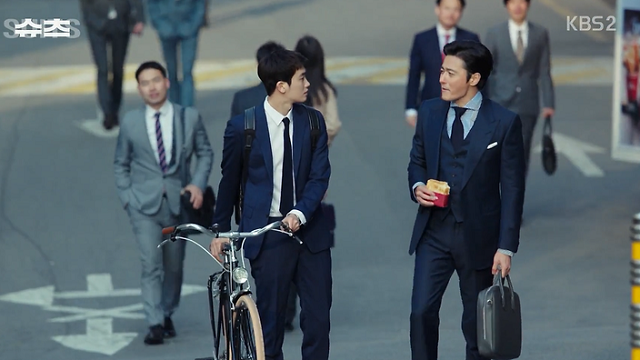 ADVERTISMENT - CONTINUE READING BELOW ↓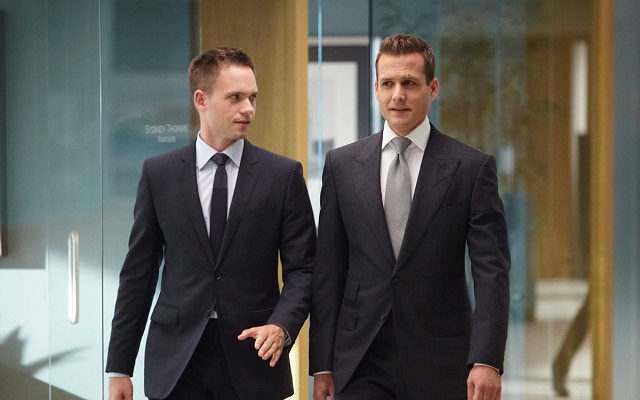 Original: Suits (U.S.)
Another popular U.S. legal series to get a cool South Korean adaptation was Suits! We know how addictive and binge-worthy the OG was, so you can imagine how fun watching the 16-episodes-only version is, especially for those who don't have the luxury of time. We're sure you remember the genius college dropout Mike Ross (Patrick J. Adams) and legal legend Harvey Specter (Gabriel Macht) as they kick ass (legally) in the New York City justice system. The South Korean remake followed a similar duo, with Choi Kang Seok (Jang Dong Gun) as a badass lawyer, and Go Yeon Woo (Park Hyung Sik) as the genius without a law degree.
ADVERTISMENT - CONTINUE READING BELOW ↓
6. The Lake House (2006)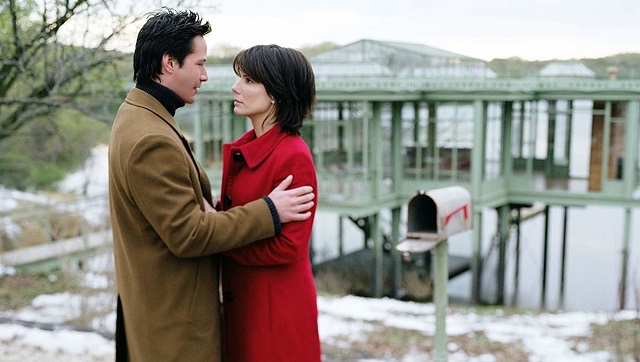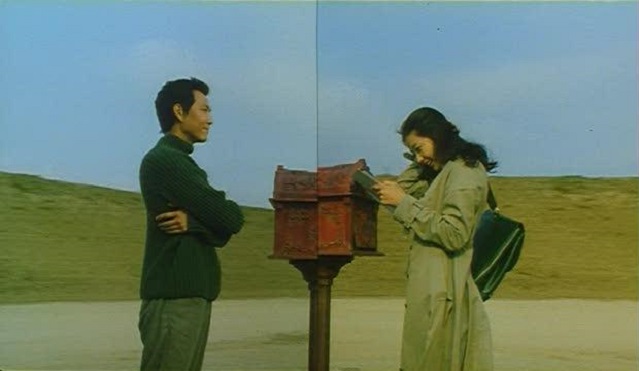 ADVERTISMENT - CONTINUE READING BELOW ↓
Original: Il Mare (2000, South Korean)
More than a decade after Sandra Bullock and Keanu Reeves starred in the 1994 box office hit Speed, the two paired up again as lovers separated by time but connected by a highly impractical—but very aesthetic-glass lake house. Living in the house two years apart in time, the two are somehow able to communicate through letters placed in their mailbox. While we can't take anything away from Keanu and Sandra's performances, the OG of this time-traveling romance is also worth a watch: The 2000 Korean Il Mare, starring Jun Ji Hyun (yes, Ashin of Kingdom: Ashin Of The North) and Lee Jung Jae. 
Il Mare is Italian for "the sea," which was the name of the house in the original version. For the American remake, they snuck in "Il Mare" as the name of the restaurant where the lovers were supposed to finally meet.
ADVERTISMENT - CONTINUE READING BELOW ↓
7. The Uninvited (2009)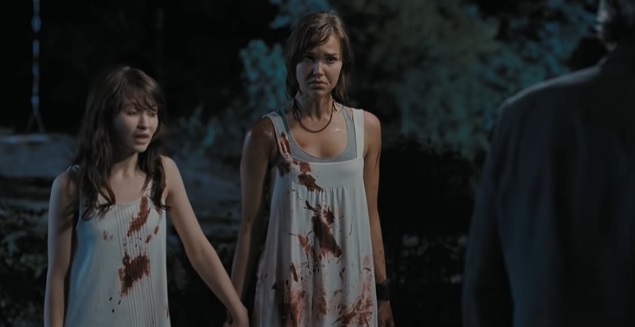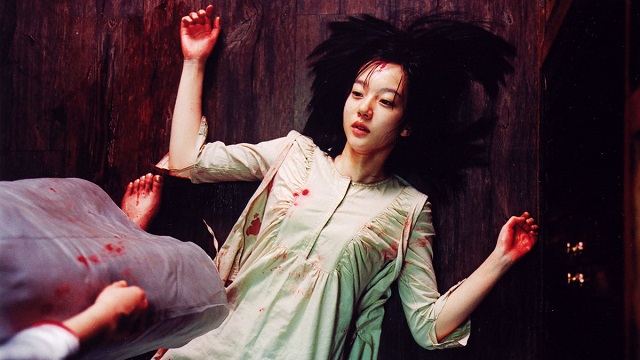 ADVERTISMENT - CONTINUE READING BELOW ↓
Original: A Tale Of Two Sisters (2003, South Korean)
Yup, there's an adaptation of one of the biggest South Korean horror flicks ever. Emily Browning and Alex Ivers take on the role that Im Soo Jung and Moon Geun Young originally played. Both movies follow the premise of a young woman who comes home after a stint at a mental institution to find that all is not well with a sister, her father, and the mysterious new stepmother. The OG is actually one of many films based on the Joseon dynasty folktale entitled Janghwa Hongryeon jeon, in which two sisters are horribly mistreated by their stepmother and come back from the dead for revenge.
8. Oldboy (2013)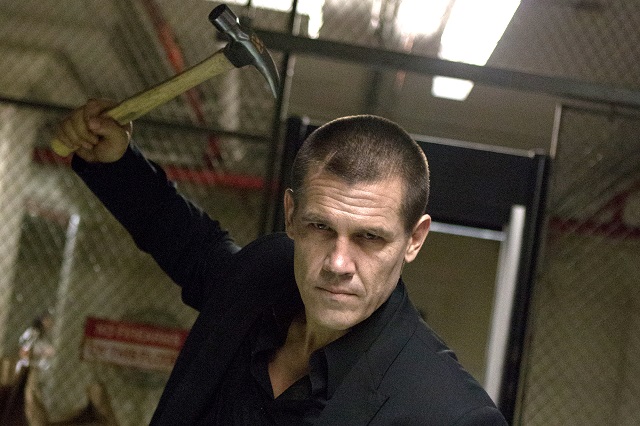 ADVERTISMENT - CONTINUE READING BELOW ↓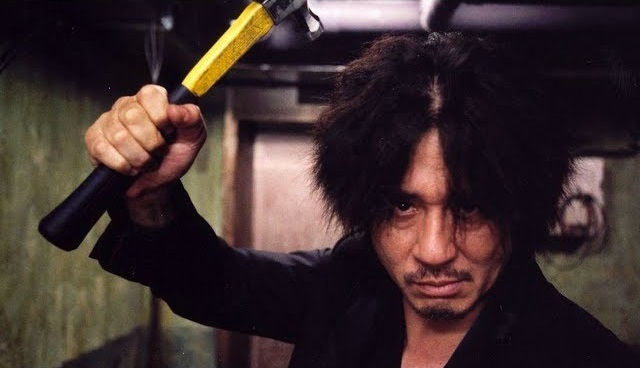 Original: Oldboy (2003, South Korean)
Look up the definition of the phrase "hauntingly beautiful" and you're sure to find South Korean films as an example-most likely this one in particular. This Park Chan Wook film follows Oh Dae Su (Choi Min Sik), a man who was kidnapped and imprisoned in a room for 15 years and then suddenly let go, leading him down a dark path to find his captor's motive. Whatever you're thinking now about this thriller, we suggest you think again. It goes places you would never be able to predict. Oldboy is one of those films that deservedly have a following-and so the U.S. "reinterpretation" starring Josh Brolin and a pre-MCU Elizabeth Olsen was, er, less than warmly received.
ADVERTISMENT - CONTINUE READING BELOW ↓
9. The Good Doctor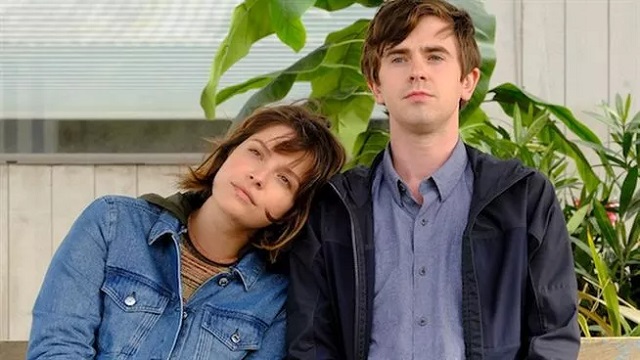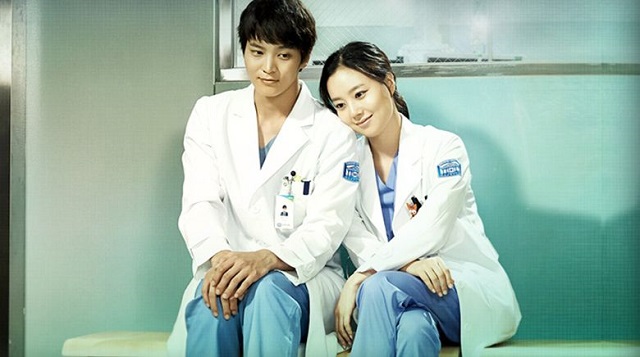 ADVERTISMENT - CONTINUE READING BELOW ↓
Original: Good Doctor (2013, South Korean)
The series starring a savant doctor first aired in the U.S. in 2017 and has four seasons to date-as well as something of a dedicated following. But the OG is definitely worthy of all the attention, too! The 2013 series stars Joo Won as Park Si On while the U.S. one has Freddie Highmore as Shaun Murphy. There are 20 episodes for the OG, and better yet, it is also on Netflix! The story is so good, there was also a Japanese version starring Kento Yamazaki (yup, of Alice In Borderland fame) in 2018.
10. My Sassy Girl (2008)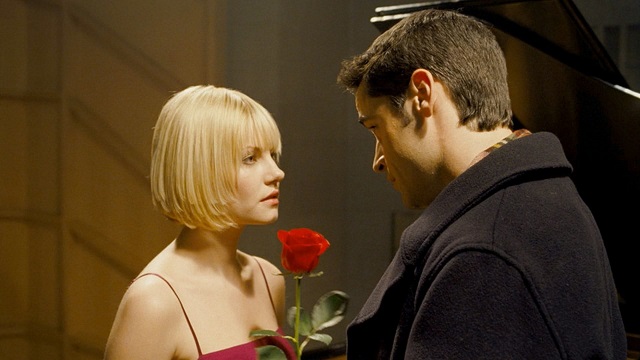 ADVERTISMENT - CONTINUE READING BELOW ↓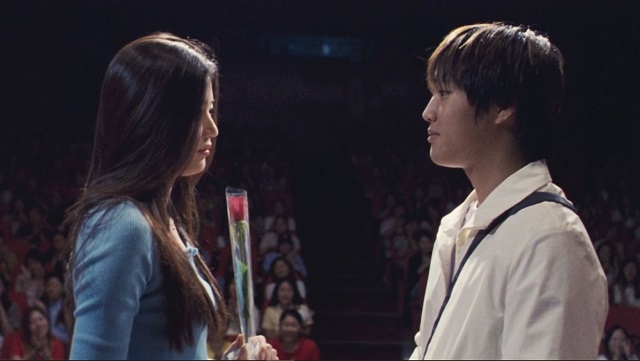 Original: My Sassy Girl (2001, South Korean)
Don't worry, we totally get it if the U.S. remake slipped under your radar; we doubt the OG Jun Ji Hyun and Cha Tae Hyun could ever be eclipsed! Still, this 2008 adaptation is a fun watch. It takes the tale of destiny and puts it in Upper East Manhattan, New York City, this time with Elisha Cuthbert and Jesse Bradford in the central roles. Yes, the adaptation has its own version of that incredibly sweet red rose scene! There are quite a few parallels—subway scenes included—that make it fun to compare the two. TBH, the story is so great it would be fun to watch them one after the other!
ADVERTISMENT - CONTINUE READING BELOW ↓
MORE ABOUT REMAKES THIS WAY: 
OMG, A Korean Remake Of 'Jane The Virgin' Is Happening!
Meet The Full Cast Of The 'A World Of Married Couple' Remake
8 K-Drama Remakes Of Your Favorite International TV Series
***