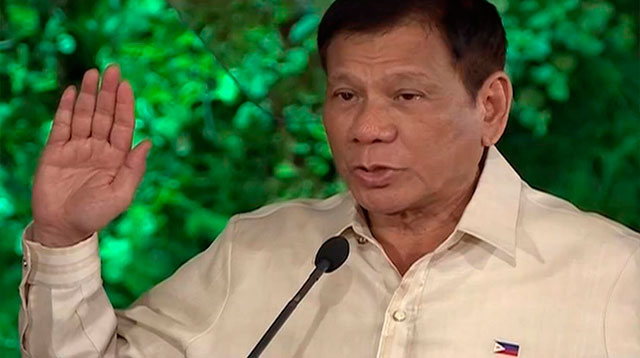 Expounding on his widely popular campaign slogan "Change is coming," President Rodrigo Roa Duterte said that the country can only attain true change if it starts from each individual.
During his inaugural speech in the Rizal Hall at the Malacañang Palace, Duterte called on the whole nation to embody this redefining change. "Malasakit, tunay na pagbabago, tinud-anay ang kausaban...These were the words which catapulted me to the presidency," he said.
"Far from that, these were battle cries articulated by me in behalf of a people hungry for genuine and meaningful change. But that change, if it is to be permanent and significant must start, with us and in us," he added.
Duterte said the nation's cooperation was vital to realize the change that everyone has been longing for.
"No leader however strong can succeed at anything of national importance or significance unless he has the support and cooperation of the people he is tasked to lead and sworn to serve," he said. "It is the people from whom democratic governments draw strength and this administration is no different."
In the end, Duterte said it won't be easy but still invited the nation to take part in the lasting change that he and his administration are planning to introduce to the Filipino people.
"The ride will be rough but come and join me just the same. Together, shoulder to shoulder, let us take the first wobbly steps in this quest," he said.
Duterte is the sixteenth president of the Republic of the Philippines and the first who hails from Mindanao.
This story originally appeared on Fhm.com.ph.
* Minor edits have been made by the Cosmo.ph editors.
Recommended Videos