When it comes to titles, the royal family likes to keep things complicated. There are Princes, Princesses, Dukes, Duchesses, Countesses, Counts, and even straight-up Earls. And no, they don't make it easy for mere commoners to make sense of it all because titles also change all the damn time. Like, did you hear Prince Charles might not even go by Charles anymore once he becomes King? Dude might just randomly change his name to Arthur. Huh?!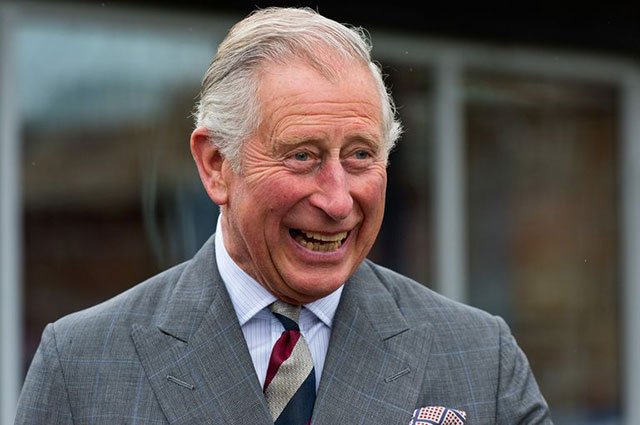 Actually, you can expect a whole mess of titular switch-ups to go down once Queen Elizabeth joins the ~spirits in the sky~. We already know that Prince William will likely become the new Prince of Wales when his dad is crowned King (meaning Kate Middleton would become Princess of Wales—a title that hasn't been occupied since Princess Diana). It's also been established that Princess Charlotte will likely become the next Princess Royal after Princess Anne passes away and the title becomes available. You got all that? Good.
Continue reading below ↓
Recommended Videos
But what about poor Prince George and lil' Prince Louis? Are they just supposed to live as mere princes forever and be happy about it while their sister is out here getting "royal" thrown into her title? WHERE IS THE JUSTICE IN THIS WORLD?
Hold up, don't stress—George and Louis will, eventually, become Dukes. People reports that it's likely Prince Louis and Prince George will be given a peerage (AKA a hereditary or honorary title) when they get married—much like their father was given before them (Prince William became Duke of Cambridge when he married Kate). Which begs the question, will Prince George or Prince Louis inherit William's Duke of Cambridge title once he becomes King? The answer: NOPE. NEITHER.
Turns out Prince William's Dukedom will merge with the crown and stay his until the day he dies. Which means Louis and George will receive their very own titles, and the list of contenders is NOT long.
"Clarence" is apparently available but it "hasn't been used for a long time and it's been sort of tainted by bad luck," says Charles Kidd of Debrett's Peerage & Baronetage. You didn't hear it from me, but there were rumors that one former Duke of Clarence was secretly Jack the Ripper [edit note: what the actual f*ck is this madness?]. Another past Duke of Clarence was executed for being a traitor. So yeah, no, thanks.
But fear not, "Connaught," "Cumberland," "Teviotdale," and "Albany" are also available, and by the time Louis and George are old enough to get their ~Duke~ on, there might be even more titles to choose from. Either way, these mini royals have it made.
***
This article originally appeared on Cosmopolitan.com. Minor edits have been made by the Cosmo.ph editors.