At an event a few weeks ago, Kate Middleton let it slip that Prince George and Princess Charlotte actually have a totally regular-person nickname for their dad, His Royal Highness, the future King of England Prince William.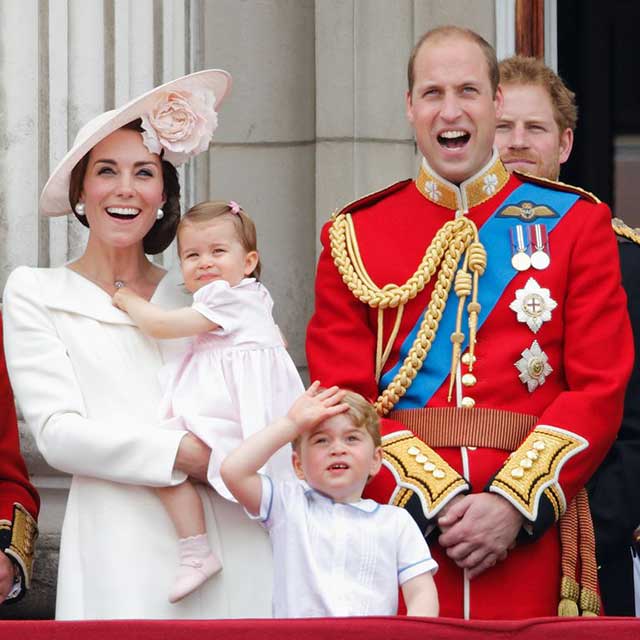 Basically, Kate and Will were in Leicester where they visited a football (read: soccer) stadium. While there, someone asked Kate how the kiddos were doing. Answer: they're great! The woman, a season ticket holder for the team, told People that "Kate said that William was playing football with the children last night and one of them said, I think it was George, 'Are you playing football tomorrow, Pops?'"
ADVERTISMENT - CONTINUE READING BELOW ↓
POPS? SO CUTE. SO NORMAL. So...American? Idk.
In case you're like damn, that's so cute, here's some more royal nickname info: Kate told ITV in 2016 that George has one for his great-grandmother, Queen Elizabeth. "George is only 2 and a half and he calls her 'Gan-Gan,'" Kate said. "She always leaves a little gift or something in their room when we go and stay, and that just shows her love for her family." SO PRECIOUS.
And if you're STILL curious re: royal monikers, you should probably know that Meghan Markle calls Prince Harry "my love." You can watch her do it in this video.
ADVERTISMENT - CONTINUE READING BELOW ↓
Recommended Videos
Okay, that's all! Enjoy your day!
Follow Emma on Instagram.
***
This article originally appeared on Cosmopolitan.com. Minor edits have been made by the Cosmo.ph editors.
EXPLORE COSMO