I've recently been dragged into the world of Thai dramas, also known as "lakorn"—all thanks to my good friend Katska Dos Santos Lleite—and yes, kinain din ako ng sistema.
To be totally honest, I wasn't really interested on watching lakorns until GMA-7 announced that they'll be airing the Thai remake of the Korean hit drama series Princess Hours, which starred actress/model Pattie Ungsumalynn Sirapatsakmetha as Kathleen, and actor/singer Tao Sattaphong Phiangphor as Prince Ian. I was able to binge-watch the whole series in one weekend—any drama addict can relate—and I immediately fell in love with the characters of Kathleen and Prince Ian.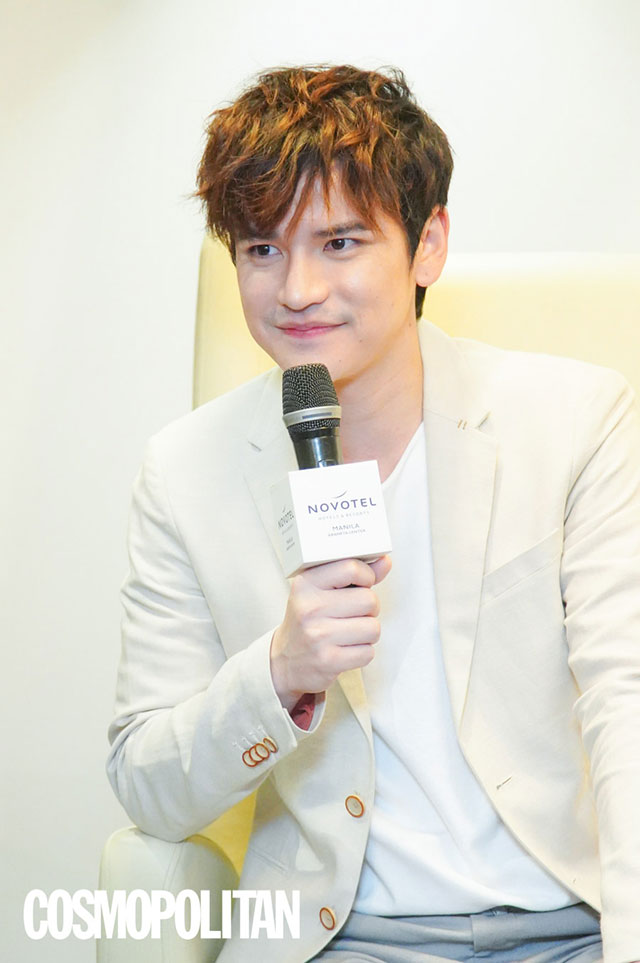 With lakorns gaining popularity in the country, CDM Entertainment decided to bring in Tao for a fan convention, and I was lucky enough to get a chance to meet and take a selfie with him.
EVERYTHING YOU NEED TO KNOW ABOUT PRINCE TAO
I wouldn't say I'm a "Tao expert" but I definitely learned a lot about this Thai heartthrob after ~*researching*~ about him over the past few weeks. Like: 
Tao started his showbiz career as a singer. He was the fourth runner-up in a singing competition titled Academy Fantasia which aired in 2011. He is currently promoting his latest single, "You've Got a Friend in Me" which was released in June 2018.
His popularity grew after starring in more than a dozen lakorns since he joined Thailand's entertainment industry. Aside from Princess Hours, Tao also appeared on the Thai version of Coffee Prince in 2012.
He has his own skincare line called Double Tree.
Continue reading below ↓
Recommended Videos
I got to know more about Tao at a press conference held at Novotel on September 22.
His inspiration for becoming an artist: "[My] inspiration for being an artist is not actually even an artist, an actor or singer—my father. My father plays the guitar and sings."
On the similarities between him and his character Prince Ian: "No similarities at all! [My] character in the series is quiet and serious—[I'm] not like that at all. To get into the character as the prince… the prince in the series is quiet in a different way, so what [I] did was [I] had to make it [my] own style. [I] did watch the Korean series, but that kind of Korean series seriousness and the way [I] played it is [a] completely different way because [I] had to adjust it to Thai style."
His most memorable scenes while filming Princess Hours: "The romantic scene, the wedding scene and the bathing scene. I was in the bath tub with the leading lady. I've never done that before."
His reaction about the popularity of Princess Hours in the Philippines: "At first I didn't expect that it would catch on.  The poster was tagged and then [I] was tagged on Instagram by fans, and [I] didn't even know that it was brought here. And then [I] followed the tags on IG because people would tag [me] on IG, and then [I] started to see that the ratings in the Philippines started to rise, and that was when it dawned on [me], like, 'Oh my goodness!' and [I] felt proud."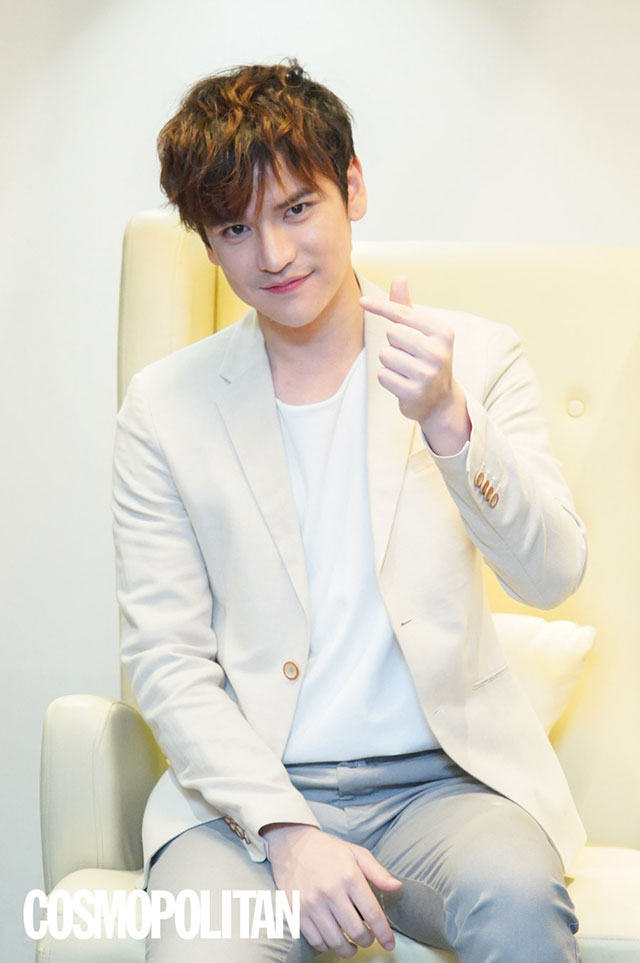 On how to treat a girl like a princess: "Find whatever her heart desires."
On how to win a woman's heart: "Treat her like a princess, that's what [I do]. It's more of the care that you put into trying to court her and… yeah, treat her like a princess."
THE ROYAL FANCON: PRINCE TAO
Tao's fancon was held on Sunday, September 24, at Cinema 6 of SM City North EDSA in Quezon City. I've attended a lot of fancons in the past few years and I must say, Tao's meet-and-greet event is how every fangirl or fanboy dreams a fancon would be.
The 28-year-old actor/singer kicked off the event with a performance of the song "Mee Kum Eun Mai," from the official soundtrack of Princess Hours. A fan meet wouldn't be complete without the Q&A portion which hosted by actress Sarah Carlos.
The kilig came during the games portion of the fancon. Lucky fans were picked randomly to play with the prince on stage, and the winners got a solo photo with him. 
For the first game called "Speak Like a Princess," Tao challenged the participants to recite the Thai tongue twister Ranong-Rayong-Yala, five times. The second game was called "Eat Like a Princess," where Tao challenged his fans to eat kamias. Meanwhile, Tao challenged his fans to strut their stuff with books on their heads for the last game called "Walk Like a Princess."
At one point of the fancon, Tao tried different Filipino food—bibingka, kare-kare, and even balut! This was followed by a performance of his new song "You've Got a Friend in Me."
Towards the end of the event, Tao noted that his Filipino fans will have a special place in his heart since the Philippines is the first country he went to for a fancon. The Thai heartthrob even got a little teary-eyed after watching a collage of photos created by his Filipino fans.
The two-hour fancon ended with his performance of Jim Brickman's "(Your Love) The Greatest Gift of All," which is also part of Princess Hours' OST.
My admiration for Tao grew as I witnessed how he interacted with his fans. He was very welcoming, and he actively participated in the games and interview portions of the fancon. The event was tiring, but he was worth the wait. 
PHOTOGRAPHY: Deneb Villanueva
Follow Nikko on Instagram. 
EXPLORE COSMO