Today, the youngest Kate/William  bb was christened, and while the world watched to see how cute this newest nug is, Princess Charlotte did her part to steal the show, as she tends to do. 
When the family walked up to the chapel, she had her hand on her hip in a potentially sassy way.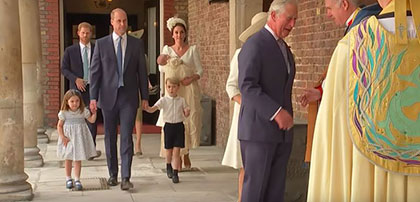 Like, it's not clear that she's being sassy but it's on the verge in a way that says "I will be sassy when I grow up," and honestly, I'm here for it.
Then she stared DIRECTLY into the camera, as if to say "I know why you're really here, and it's for ME." Again, I'm here for it. She owns it.
Continue reading below ↓
Recommended Videos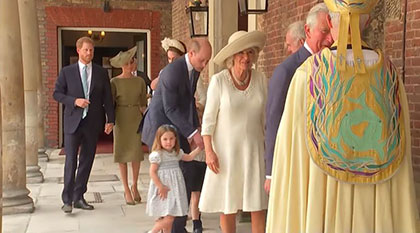 But she one-upped herself by shaking the Archbishop of Canterbury's hand in the most ADORABLE way. Look at this picture.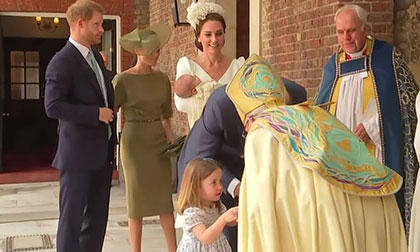 I mean, she's got this down to a science. She's ready to shake hands the world over! Greet the masses! Do all the things royal people do! It's incredibly cute. If you want to see how it played out in real time please watch this video.
When the family left the chapel, Charlotte held onto one of the programs and walked past the paparazzi as if it was the most casual thing in the world. And as she walked past the photographers she said "You're not coming," and gave them a stern look as she kept going.
George, on the other hand, looked 100 percent over it.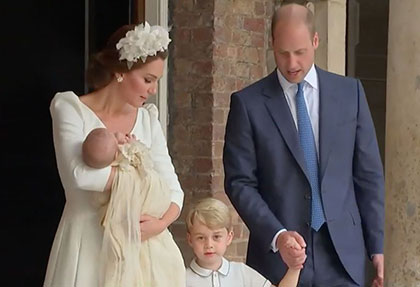 I mean...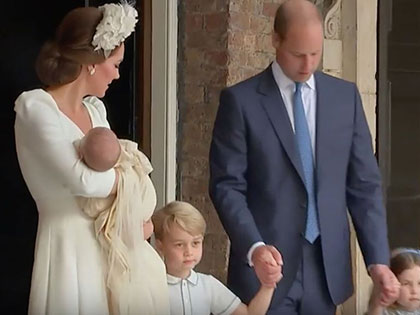 Same.
Follow Emma on Instagram.
***
This article originally appeared on Cosmopolitan.com. Minor edits have been made by the Cosmo.ph editors.