There were a lot of awkward moments in The Crown Season 4, but Princess Diana and Camilla Parker Bowles meeting for lunch at a restaurant called Ménage à Trois was...simply next level. Like, straight up: If your new boyfriend tries to make you hang out with his ex-girlfriend, maybe...like...break up with him!
Anyway, Diana and Camilla's tense lunch scene was almost too wild to be true, but apparently, the women in Prince Charles' life really did hang out. Here's the true story of Princess Diana and Camilla's relationship—and that awkward meeting.
CHARLES DIDN'T TELL DIANA HE AND CAMILLA USED TO DATE
Yep. Diana thought Charles and Camilla were just friends, and only found out about their history after she said yes to his proposal. Check out what royal biographer Penny Junor wrote about the whole ~situation~ in her book, The Duchess: Camilla Parker Bowles And The Love Affair That Rocked The Crown (via Good Housekeeping):
"Instead of explaining to Diana at the outset that Camilla was an old girlfriend, he had presented her as nothing more than a friend. It didn't occur to him that she needed to know before someone else told her...He came clean after the engagement, admitting that Camilla had been one of his most intimate friends, but reassured Diana that from now on there would be no other women."
Continue reading below ↓
Recommended Videos
DIANA BECAME SUSPICIOUS OF CAMILLA DURING THEIR LUNCH
First up, no: Charles and Diana didn't actually meet at a restaurant called Ménage à Trois. That's simply just The Crown trolling us all.
And when it comes to the details of their conversation, it looks like the show took some creative liberties there, too. Meaning, no one knows exactly what these two talked about, and there's no proof that Camilla revealed that her and Charles' nicknames for each other were Fred and Gladys. But thanks to royal biographer Andrew Morton's book Diana: Her True Story – In Her Own Words, we do know that Camilla tried to do some digging into Charles and Diana's 'ship:
"The friendly note invited her to lunch. It was during that meeting, arranged to coincide with Prince Charles' trip to Australia and New Zealand, that Diana became suspicious. Camilla kept asking if Diana was going to hunt when she moved to Highgrove. Nonplussed by such an odd question, Diana replied in the negative. The relief on Camilla's face was clear. Diana later realized that Camilla saw Charles' love of hunting as a conduit to maintaining her own relationship with him."
Obviously, the friendship between Camilla and Diana didn't exactly, uh, blossom, but they were spotted hanging out together at Ludlow races in 1980 (before Diana and Charles got married) to watch their, welp, shared man compete. How...fun for everyone.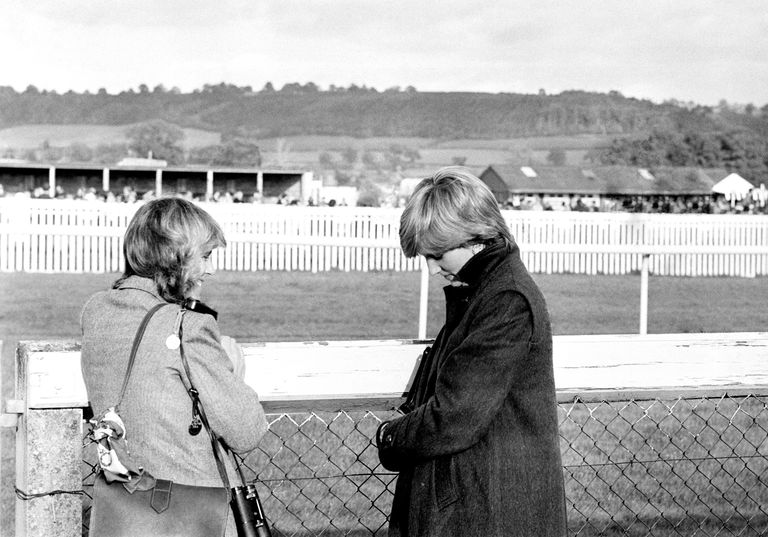 DIANA EVENTUALLY CONFRONTED CAMILLA
According to Morton, Diana confronted Camilla at a birthday party, saying, "I know what's going on between you and Charles and I just want you to know that." Camilla responded with, "You've got everything you ever wanted. You've got all the men in the world fall in love with you and you've got two beautiful children, what more do you want?" and Diana said THIS in return: "I want my husband." Boom.
Then Diana ended the conversation by apologizing to Camilla for being in the way, saying, "It must be hell for both of you but I do know what's going on. Don't treat me like an idiot."
Damn. The Crown Season 5 is going to be intense.
***
This article originally appeared on Cosmopolitan.com. Minor edits have been made by the Cosmo.ph editors.