As a K-drama fan, I always go for series with a slice-of-life theme over those with fantasy concepts, just because I love seeing reality in a different form. One of my favorites is Hospital Playlist because it shows life as it is, without getting too complicated.
After watching the medical drama, I was completely in awe of Jung Kyung Ho's brilliant acting and I found myself researching the other K-dramas he's starred in. When I found one about prisoners and those who work in jails, I did not wait for the next day to watch it. Two weeks after, the 2017 series Prison Playbook officially landed on my list of all-time favorite K-dramas.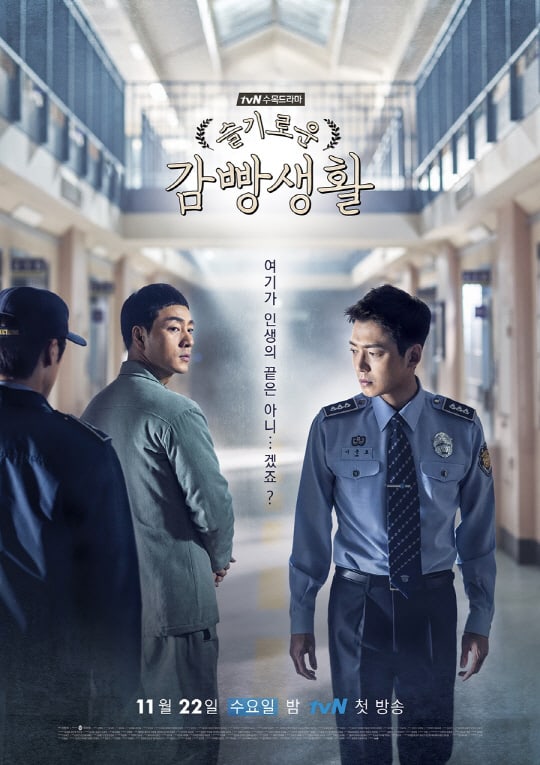 ADVERTISMENT - CONTINUE READING BELOW ↓

There are TV shows that become instant crowd favorites just by having high-profile stars as cast members (even with cliche storylines), and Prison Playbook is the exact opposite. For starters, the idea of inmates in prison cells is a topic that's not for everyone, and in this drama, there are some *sensitive* scenes that may shock you. Still, it's never dragging or too heavy. And that's what makes Prison Playbook a cut above the rest: It's so raw, it's magnificent. Trust me when I say that this K-drama is worth staying up late for. Let me persuade you further.
What is Prison Playbook all about?
Baseball superstar Kim Jae Hyuk has it all—fame, fortune, and flourishing love life. He's poised to make his Major League Baseball debut in the US. One night, however, he witnessed his sister being sexually attacked, which lead him to beat the suspect to death.
Instead of flying abroad to the Major Leagues, he suddenly finds himself on a bus with his hands tied, surrounded by murderers, thieves, and drug lords, on the way to be incarcerated. The once famous pitcher has been convicted of assault and is now a fallen hero.
As fate would have it, though, Jae Hyuk's high school best friend Lee Joon Ho, turned out to be a prison guard who watched out for his friend in jail. Outside, Jae Hyuk's sister is traumatized, his mom is crying day and night, and his girlfriend is completely lost.
Despite the vile people he encounters inside prison, Jae Hyuk also meets a handful of strangers who change his life and vice versa. 
The Prison Playbook cast members

1. Park Hae Soo as Kim Jae Hyuk
The character: Jae Hyuk is the kind of person you would love to hate but you just can't. He has this genuine personality that can win anyone's heart but since nobody's perfect, his only skill is being an ace in baseball, lol. He has a calm demeanor, but once you make him mad, he gets REALLY mad and scary. He's gentle and has a good heart.
ADVERTISMENT - CONTINUE READING BELOW ↓
The actor: I haven't watched Park Hae Soo's other dramas but I can say that he is an underrated gem who deserves more attention. He was able to portray his role (this is his first as the lead actor) so well and made it seem like Jae Hyuk's habits are actually a part of his personality.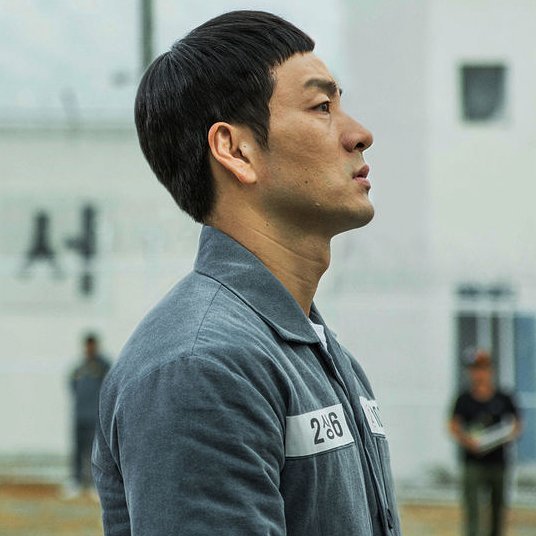 ADVERTISMENT - CONTINUE READING BELOW ↓
2. Jung Kyung Ho as Lee Joon Ho
The character: If I'll have only one friend left in the world, I'd want it to be someone like Lee Joon Ho. He's the BFF who will do anything for you, no questions asked. 
The actor: If not for Jung Kyung Ho, I wouldn't be here writing this review. He was great in Hospital Playlist but he was phenomenal in Prison Playbook! Parang he's always given that maangas on the outside but sweetheart on the inside role, and you guys, I'm here for it.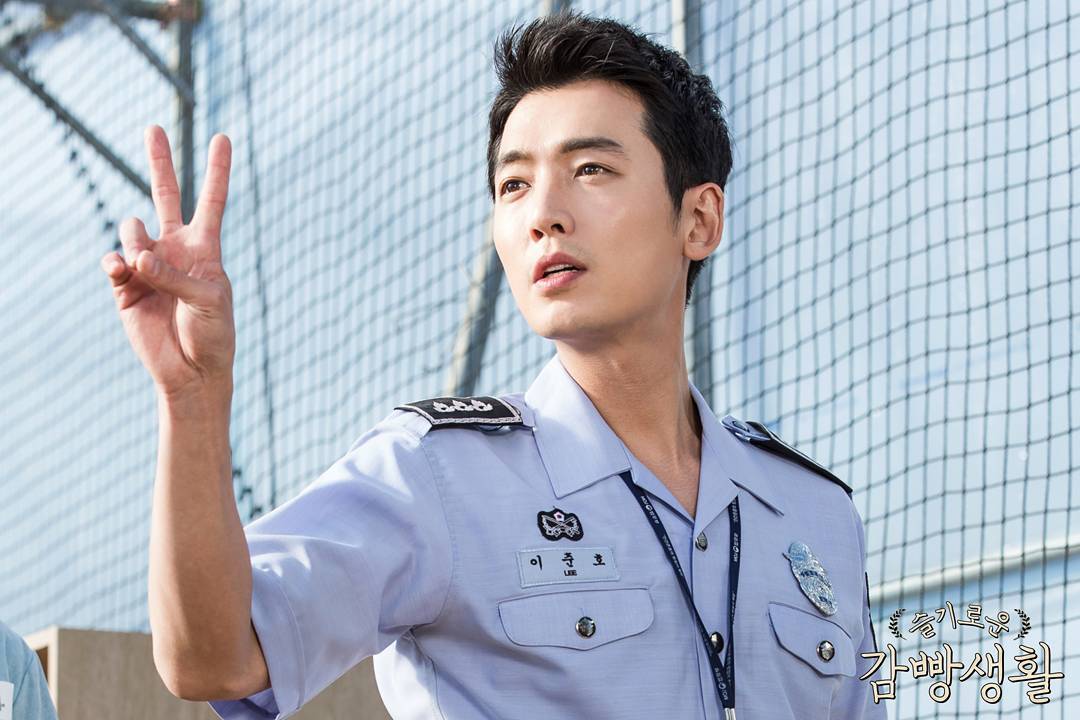 ADVERTISMENT - CONTINUE READING BELOW ↓
3. Krystal Jung as Kim Ji Ho
The character: Jae Hyuk will bow to no one except to his girl, Ji Ho. She knows him like the back of her hand and is willing to stay with him even if he plans on quitting baseball. How's that for true love? 
The actress: I've been a fan of Krystal since she was active as a member of the K-pop group, f(x), and it's so interesting to see her act. I love how bright her character is in this series.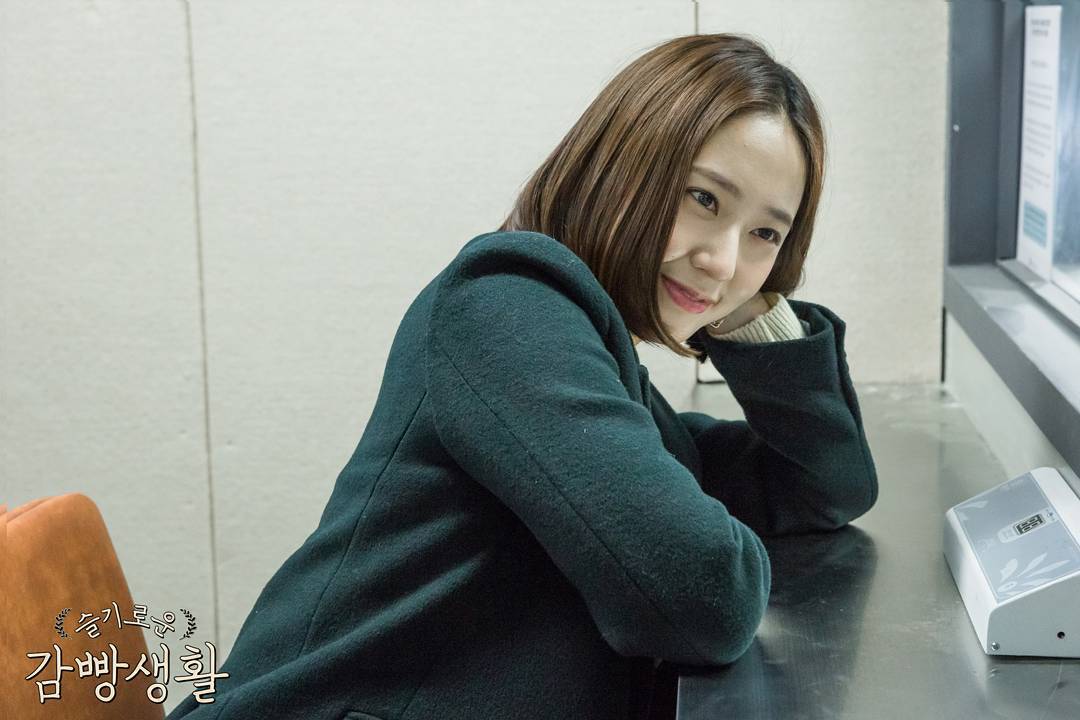 ADVERTISMENT - CONTINUE READING BELOW ↓

4. Jung Hae In as Captain Yoo
The character: Captain Yoo was framed for killing a soldier and everyone started labeling him as the "Demon Captain." Because of his unfortunate situation, he's introduced in the drama as someone cold and terrifying, but in reality, he's a good person. 
The actor: After seeing Jung Hae In in Prison Playbook, I'm now 100 percent in love with him. I finally get why everyone's head over heels with this guy—HE. IS. SO. DREAMY! He can be cute and he can also be manly, and I totally love that duality! #NewOppa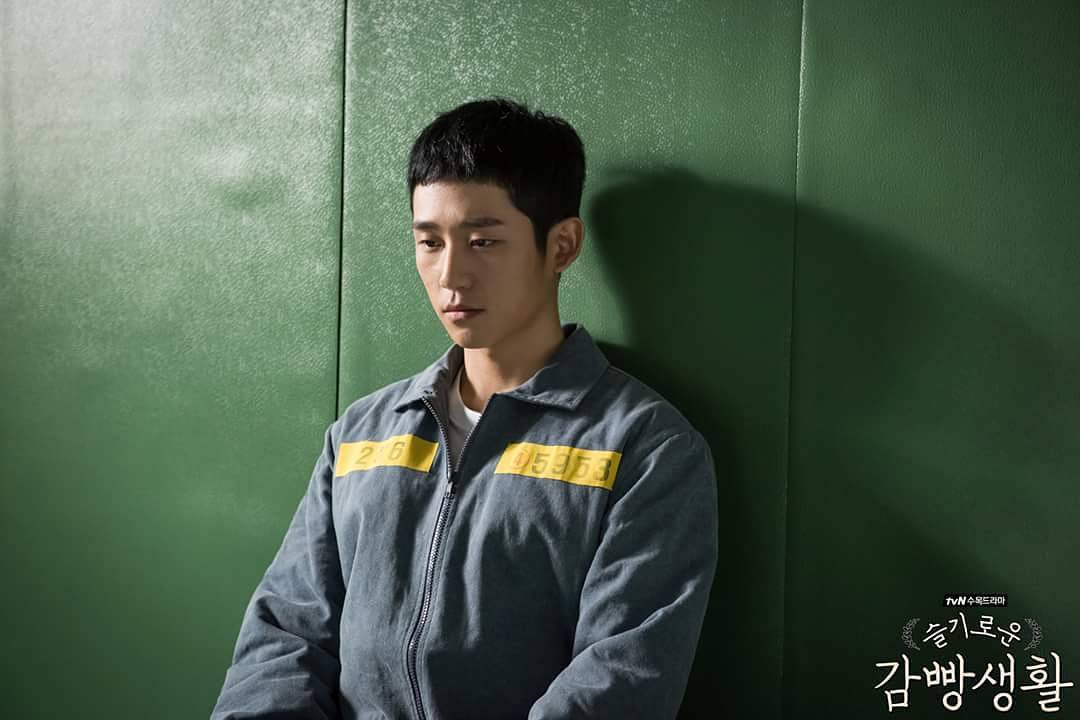 ADVERTISMENT - CONTINUE READING BELOW ↓

5. Choi Moo Sung as Kim Min Chul
The character: A famous gang member in his area, Min Chul was unfortunately involved in a murder case that led to 25 years of imprisonment. He might look intimidating at first but he is actually a softie. He's the only prisoner in Seobu Penitentiary who regrets his past life and turns to faith to change his life.
The actor: Your eyes are not failing you—he is the same actor who played Park Bo Gum's uber-reserved father in Reply 1988! I laughed way too hard in a certain scene when he said that he looked like "a young Park Bo Gum" during his younger years, lol!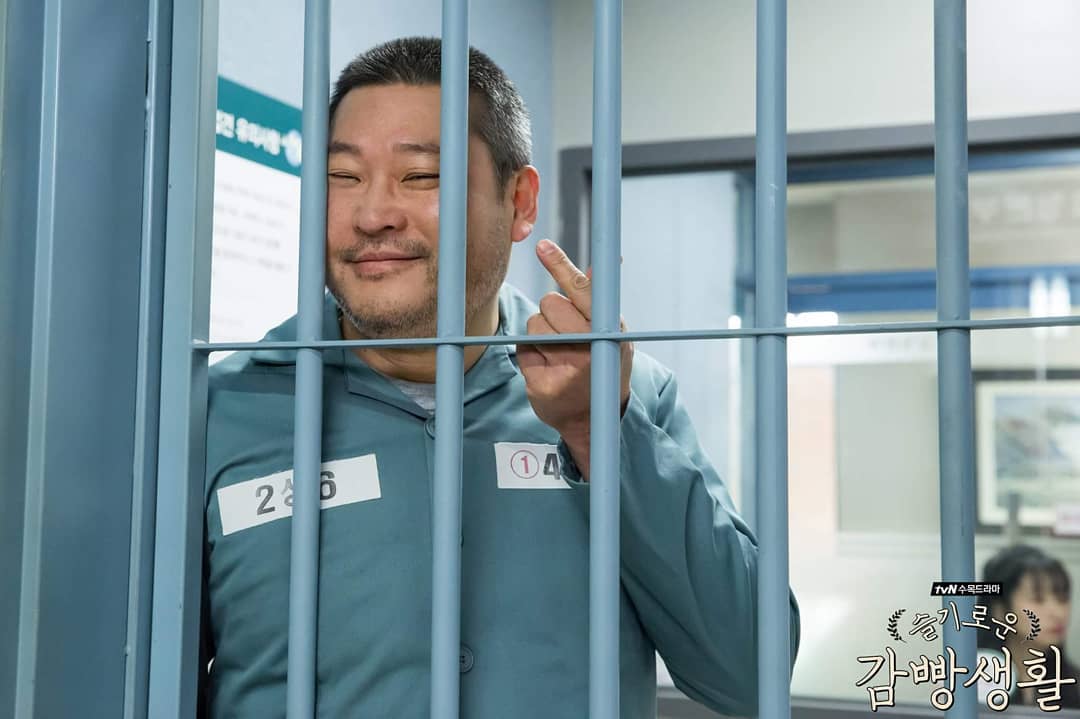 ADVERTISMENT - CONTINUE READING BELOW ↓
6. Kang Seung Yoon as Jean Valjean
The character: Jean Valjean is a repeat offender and known for being a thief. Inside their cell, he's the closest to Min Chul, whom he calls his appa. 
The actor: Did you know that Kang Seung Yoon is also a K-pop idol? I was also surprised to know this! He's part of the group WINNER, whose music I also love!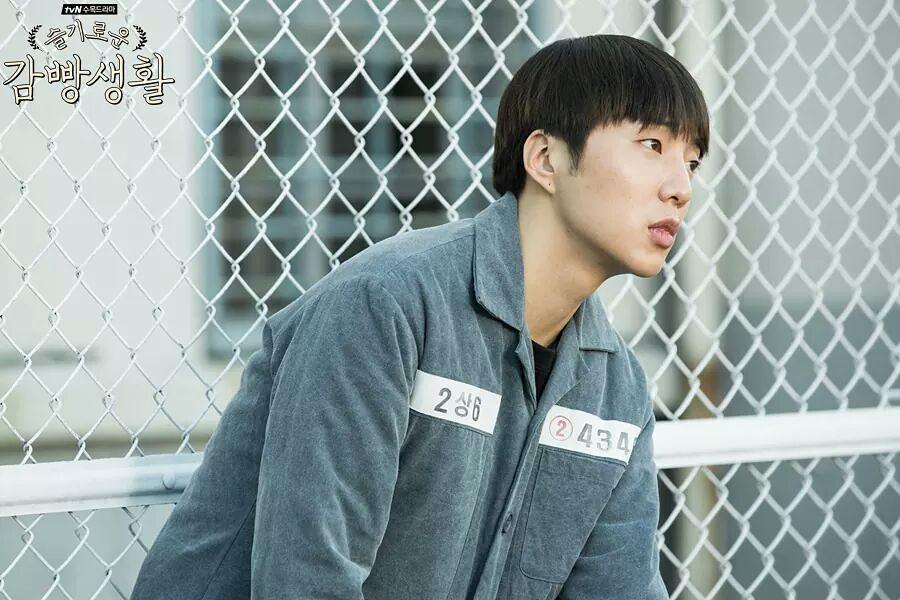 ADVERTISMENT - CONTINUE READING BELOW ↓
7. Park Ho San as Kang Chul Doo/KAIST
The character: KAIST was an engineer prior to his imprisonment because of a gambling scam, and you'll see how good he is at fixing things while he's in jail. He has this devil-may-care attitude (he's been in six marriages already) but your feelings about him will change when you get to know his backstory. Also, KAIST is often made fun of by his fellow inmates because of his pronunciation. 
The actor: I was so surprised when I discovered that Park Ho San is the same actor who plays Im Ju Kyung's father in True Beauty! Look a little closer—yes, that's him! On another note, the veteran actor delivered such an amazing performance in Prison Playbook that he even won Best Supporting Actor in the 54th Baeksang Arts Award for his role.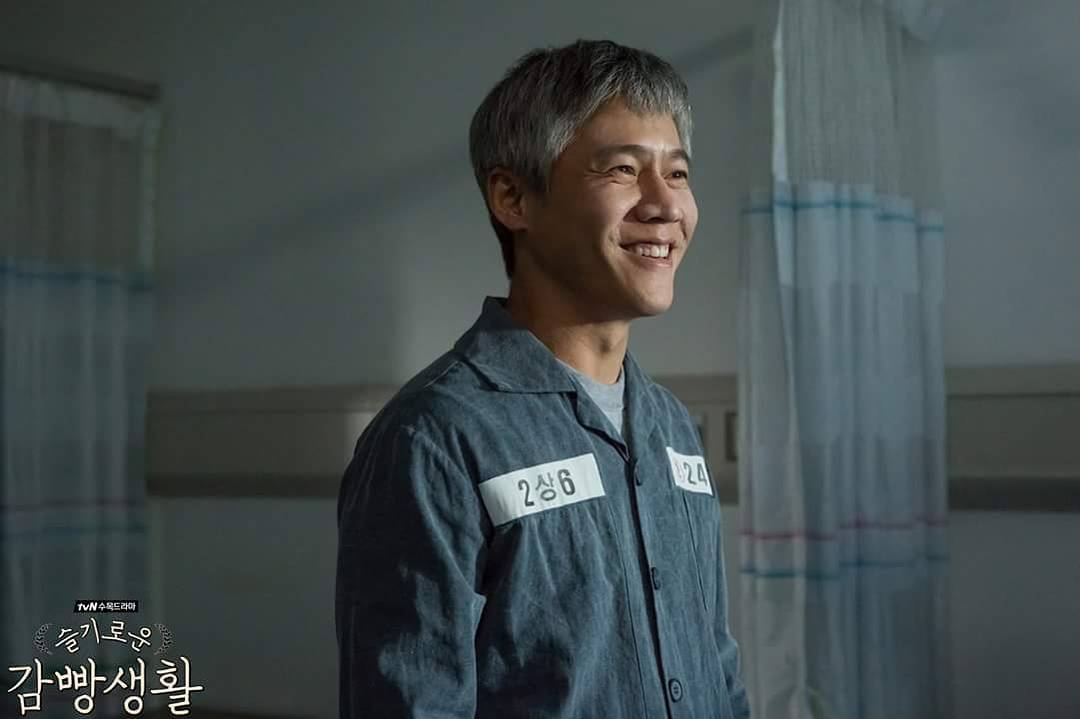 ADVERTISMENT - CONTINUE READING BELOW ↓
8. Lee Kyu Hyung as Yoo Han Yang/Looney
The character: Han Yang is a Seoul University graduate who ended up in prison for taking illegal drugs. The withdrawal was so hard on him that he even developed a different personality when he's clean. He's an endearing character who will leave you in stitches, all while impressing you with his intelligence.
The actor: Somebody on the internet said: "Good thing I watched Hi, Bye Mama first before Prison Playbook because I will never look at Lee Kyu Hyung the same way again." And she was so right! I watched an episode of the Kim Tae Hee-led drama and my jaw dropped when I saw his character's huge difference from Han Yang! Grabe, it's insane how he can be both. We stan talent!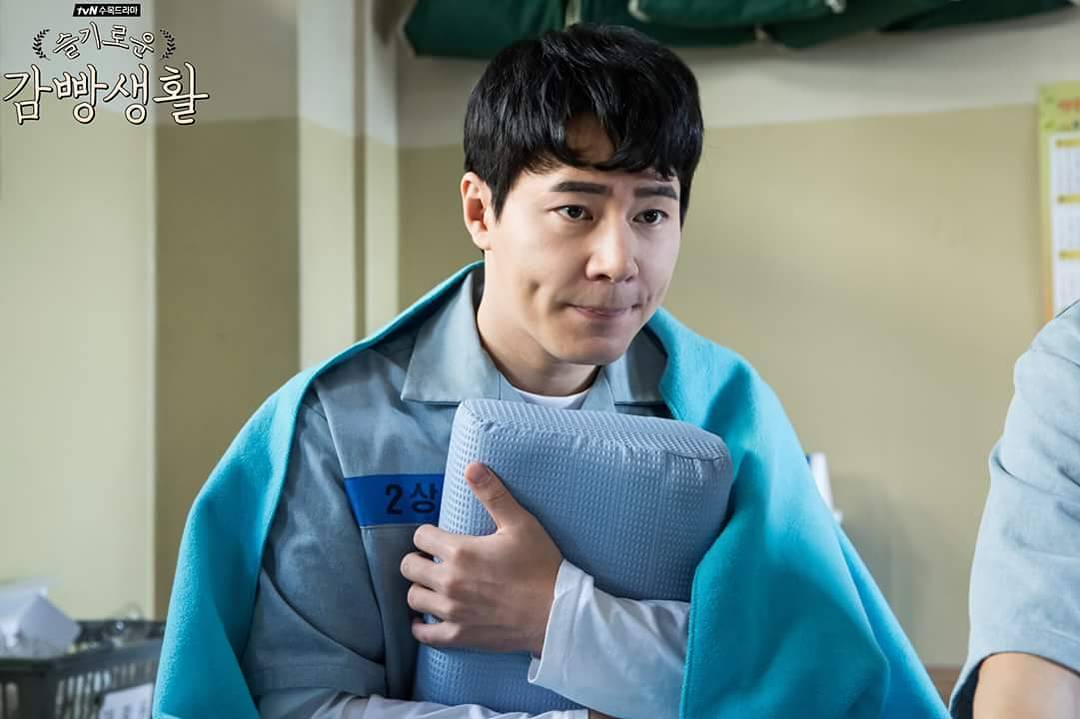 ADVERTISMENT - CONTINUE READING BELOW ↓

Why you should watch Prison Playbook
This K-drama is another work of art from director Shin Won Ho, who also oversaw Reply 1988 and Hospital Playlist, among others. He's known for his detailed storytelling without making things look pilit. The characters' stories are tied flawlessly, like how Han Yang's pharmacy degree ends up being of great help to Jae Hyuk in the long run.
Prison Playbook didn't cast the biggest names in the industry, and it didn't have to. Don't get me wrong—actors like Jung Hae In and Krystal Jung are already popular but most of the cast members have played supporting roles in many iconic K-dramas. I had those moments where I would pause an episode because I couldn't stop laughing with all the familiar faces I'm seeing! It was as if the director said to the crew: "Let's gather all the best supporting actors, put them in one drama, and make a masterpiece." There are no superstars, and that's even better because each of them was able to shine in their own ways, in their character's own backstories. Despite having so many figures, I never got confused with the plot or replayed scenes just to remember who's who.
ADVERTISMENT - CONTINUE READING BELOW ↓
The friendships shown in Prison Playbook are some of the best I've seen in K-dramas. There's Jae Hyuk and Jun Ho's bromance which reminded me of my childhood best friend: We don't talk a lot, but when we do catch up, it always feels like nothing has changed.  Another friendship that I truly admired is Jae Hyuk and Jailbird's (Kim Sung Cheol). The younger guy had no ulterior motives when he decided to help Jae Hyuk adjust to prison life. Jae Hyuk returned the kindness when he quietly asked his manager to pay for Jailbird's mom's hospital bills. Their genuine bond remained until the very end, and Jae Hyuk kept a promise he made to him. (No spoilers!)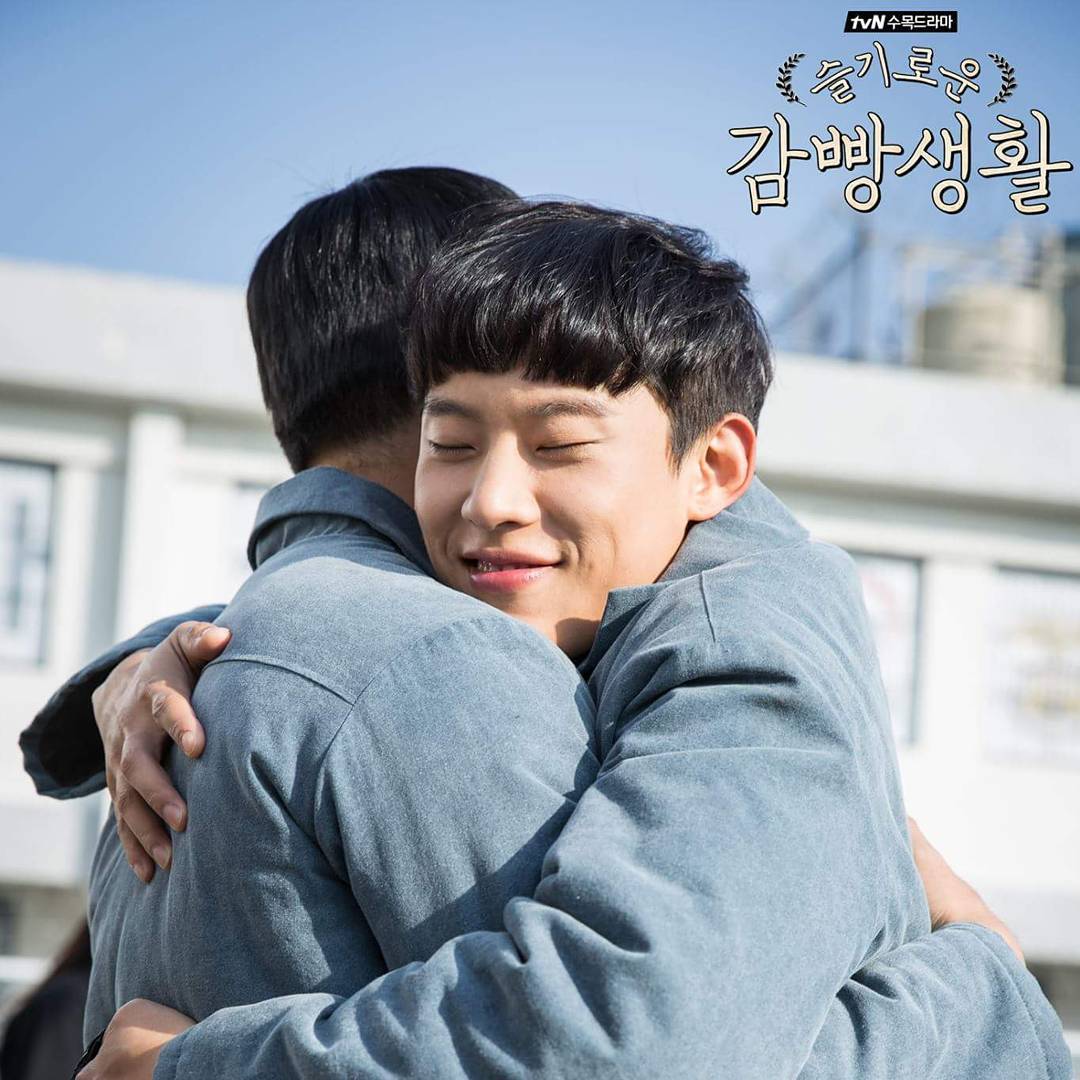 ADVERTISMENT - CONTINUE READING BELOW ↓
There's also the hilarious bond between the inmates of Cell 6: They were all awkward and filled with angst when they came in. Eventually, they found allies in each other and are always ready to protect each one when in need. I especially love the part when they're ready to hit anyone who dares to hit Jae Hyuk.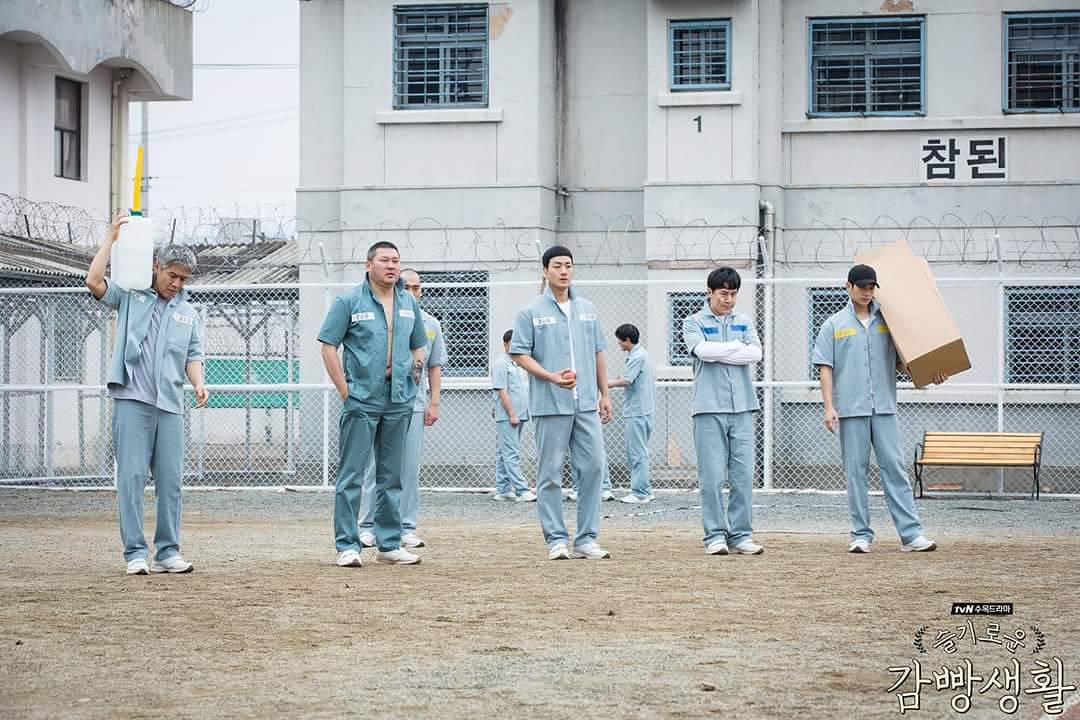 ADVERTISMENT - CONTINUE READING BELOW ↓

What makes Prison Playbook such a realistic K-drama is that it doesn't skimp on the issues that surround prisoners—there's sexual and physical abuse, a messed-up justice system, and special treatment for those who have more money in the bank. It showed that if you have connections, anything is possible. This depicts the society we are living in because really, these are the things we often see on the news all the time. We can also talk about Han Yang's ending. I already knew how things will turn out for him (IDK why but I read spoilers online before I finish a drama) but I was still freaking shocked when I watched it myself. Prison Playbook showed the horrifying truth about addiction and how it affects people. That's something we don't often see in TV shows.
Prison Playbook also reminds us that people are complex. No one is born bad, but there are a lot of situations in life that force people to change and do the unthinkable. It doesn't excuse them from their actions, and there are consequences that they have to face, but seeing each backstory will make you think of the bigger picture and the root causes of societal problems: Oppressive systems, unequal opportunities, and more. And you'll see it in detail, through characters brought to life by outstanding actors. 
ADVERTISMENT - CONTINUE READING BELOW ↓
As for the OST, it's a wonderful mix of tracks that go from hip-hop to melancholic beats. I've never heard of a K-drama OST this diverse! Whenever Jae Hyuk is winning in life, Eric Nam's "Bravo, My Life" is played in the background. When something bad happens, you can slowly hear the solemn rapping of BewhY. There are only one or two love songs but the rest are perfect tunes to accompany gripping scenes. Lyrics such as "Please have mercy" and "I am waiting for the rising sun, I am shouting to almighty God, please don't ignore me" are outcries for those who are living behind the bars. These songs are so poignant and they gave me goosebumps every single time. In the last episode, the OG version of "Bravo, My Life" was played to celebrate the new chapter of Jae Hyuk's life. It's a song full of hope fit for everyone.
ADVERTISMENT - CONTINUE READING BELOW ↓
Since this is an honest review, I will mention the parts that I'm not so fond of. Jae Hyuk and Ji Ho's relationship is cute but that's just it. The spark just wasn't there. I like them as individuals, but not so much as a pair. There's no kilig, and I would often fast forward their scenes. I like Jun Ho and Jae Hyuk's sister's relationship better because the chemistry is undeniable.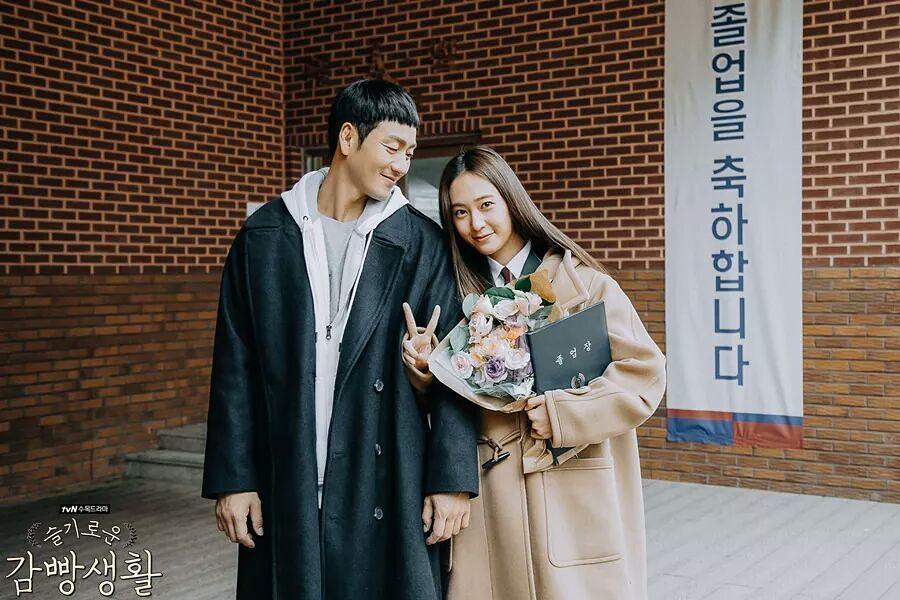 ADVERTISMENT - CONTINUE READING BELOW ↓

To conclude this, I'd like to highlight Jae Hyuk's persistence. He never once stopped pursuing his dreams even if he was in prison. He would break down, but you'll still see him training the next day. He proved that hard work will never betray you, especially when he made his much-awaited comeback. Although a lot of misfortunes came to him, the good outweighed them. And the good came in many, many forms. This is a beautiful reminder that although life has a way of fucking things up, things can always turn around—and we can always stay hopeful.
Follow Hanna on Instagram.