Welcome to your Cosmo years, Kathryn!
In case you haven't seen her G-O-R-G-E #CosmoOnCampusPh cover, check it out below! P.S. Watch out for this FREE issue starting Monday, July 21, at establishments near schools (Check them out here!). You can also download your copy via BUQO, iTunes, or Zinio.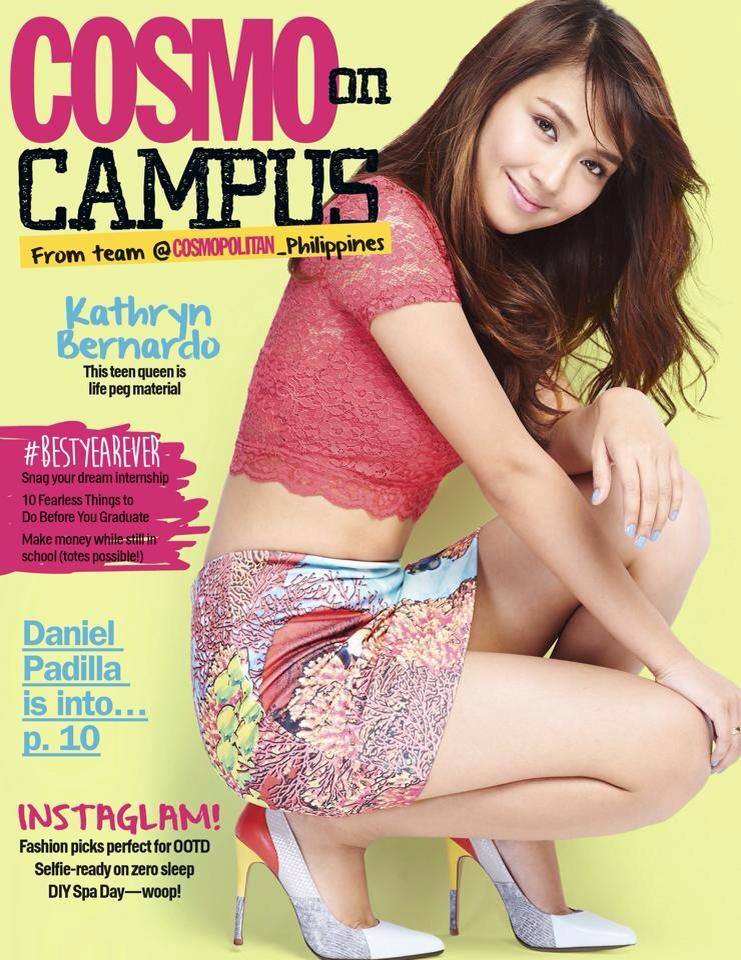 After her photo shoot at Enderun Colleges  [Editor's note: She's on LOA right now, but Kath is actually a Marketing student there!], the She's Dating the Gangster star gamely let us raid her Ruffles bag.
Shocker: Kath doesn't carry a ton of stuff the way we do! #GUILTY.
Here, her can't-live-without essentials.
1. Hot Pink MOMAX Powerbank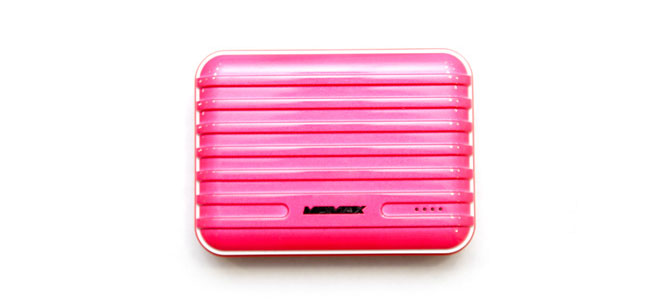 Work meetings, homework, family, friends, Daniel—Kath juggles a lot of things. Girl can't afford to have #DeadBattery probs, can she?
2. Krist Bansuelo Powder Brush

Continue reading below ↓
Recommended Videos
Kath uses this to set her favorite loose powder. FYI, the bristles are super soft.
3. Shu Uemura Eyelash Curler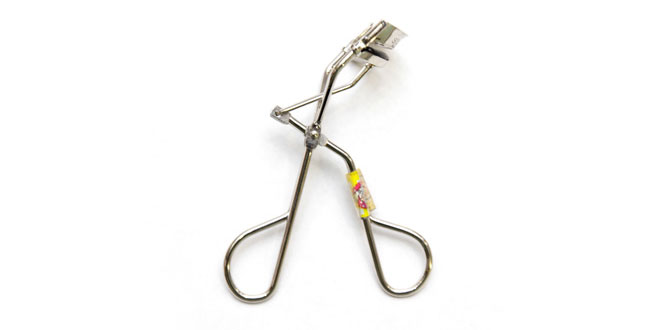 Want to cop Kath's endearing gaze? Use this cult favorite to open up your peepers. Works every time!
4. Tony Moly Easy Touch Waterproof Eye Brow Pencil

This girl's eyebrow game is always a win. Kath uses the pencil end to define her brows, and the brush end to sweep the hairs in place.
5. Maybelline Baby Lips Color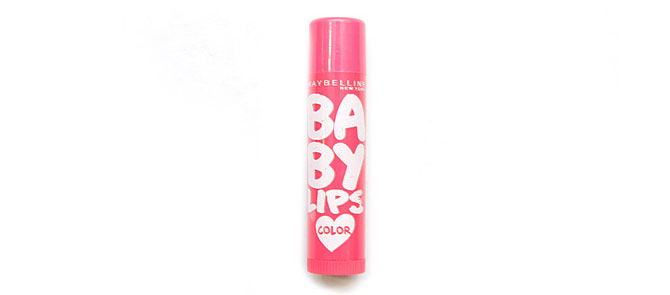 While we love our red lipstick, it's refreshing to meet a girl who prefers the natural look. <3
6. Beauty Blender and Loose Powder

Flawless skin notwithstanding, our Cosmo on Campus cover star still needs a little coverage to nix shine. She swears by this professional-grade sponge applicator, and we believe her.