With a career spanning more than 20 years, Hallyu superstar Rain (birth name: Jung Ji Hoon) proves there are no limits when it comes to reinventing yourself and pushing the boundaries of your own skills and talents. If you're new to the fandom, chances are you're watching his turn as a hard-hearted genius surgeon in the K-drama Ghost Doctor on Viu, and his antics on the travel variety show The Hungry And The Hairy on Netflix. But these shows are just the tip of the iceberg when it comes to this multi-hyphenate whose career spans music, acting, and variety. 
Here are eight *interesting* facts about Rain:
1. He has albums that sold over a million copies.
Before Rain became known for his acting, he started out as a singer—and it wasn't an easy road to stardom. At sixteen, he was a part of an unsuccessful boy group called Fanclub. He eventually got accepted into one of the "Big Three" entertainment companies, JYP Entertainment, and made his debut as a soloist in 2002. His third album, It's Raining, was so popular it sold over a million copies. So did his next album, Rain's World.
2. His K-drama, Full House, was a mega hit.
OG K-drama fans will be familiar with Justin and Jessie (Yong Jae and Ji Eun) from the super fun rom-com Full House, a K-drama which aired on local channel GMA-7 back in 2005. It was so popular everyone was singing Song Hye Kyo's adorable "Three Bears" song. Full House was released in South Korea back in 2004. It was just Rain's second drama back then, but it became such a hit that it was exported to countries all over Asia, making it a significant part of the Hallyu wave. Rain's popularity extended to his singing career, and he even went on a concert tour in different countries.
ADVERTISMENT - CONTINUE READING BELOW ↓
3. He topped TIME Magazine's "Your TIME 100" poll multiple times.
Rain's career continued to soar, leading him to Western shores, where he did concerts and even performed to sold-out crowds at Madison Square Garden. His fame led TIME Magazine to pick him as part of their influential TIME 100 list back in 2006. The magazine also had a poll where readers got to choose their top pick from the TIME 100, and Rain got first place. He continued to top the poll for two more years.
4. He made his Hollywood debut in 2008.
As part of his move into the Western market, Rain tried his luck in Hollywood. He was in the 2008 film Speed Racer based on the popular manga and anime of the same name. He played the role of racer Taejo Togokahn. The year after, Rain also played the protagonist in the martial arts film Ninja Assassin, his first lead role in a Hollywood movie. In 2010, he won the "Biggest Badass Award" from the MTV Movie Awards for his work on the film. 
RAIN First Hollywood Movie SPEED RACER - 2008
5. He's married to popular actress Kim Tae Hee.
Rain caused quite a stir when it was revealed in 2013 that he and actress Kim Tae Hee were dating. Tae Hee is known as one of South Korea's most beautiful actresses, along with other big stars Song Hye Kyo and Jun Ji Hyun. They got married in 2017 and now have two cute children. Rain shared in an episode of The Hungry And The Hairy that he got rejected five times before Tae Hee decided to go on a date with him. Talk about determination! Apparently, he came across as a playboy, but Tae Hee's impression of him soon changed.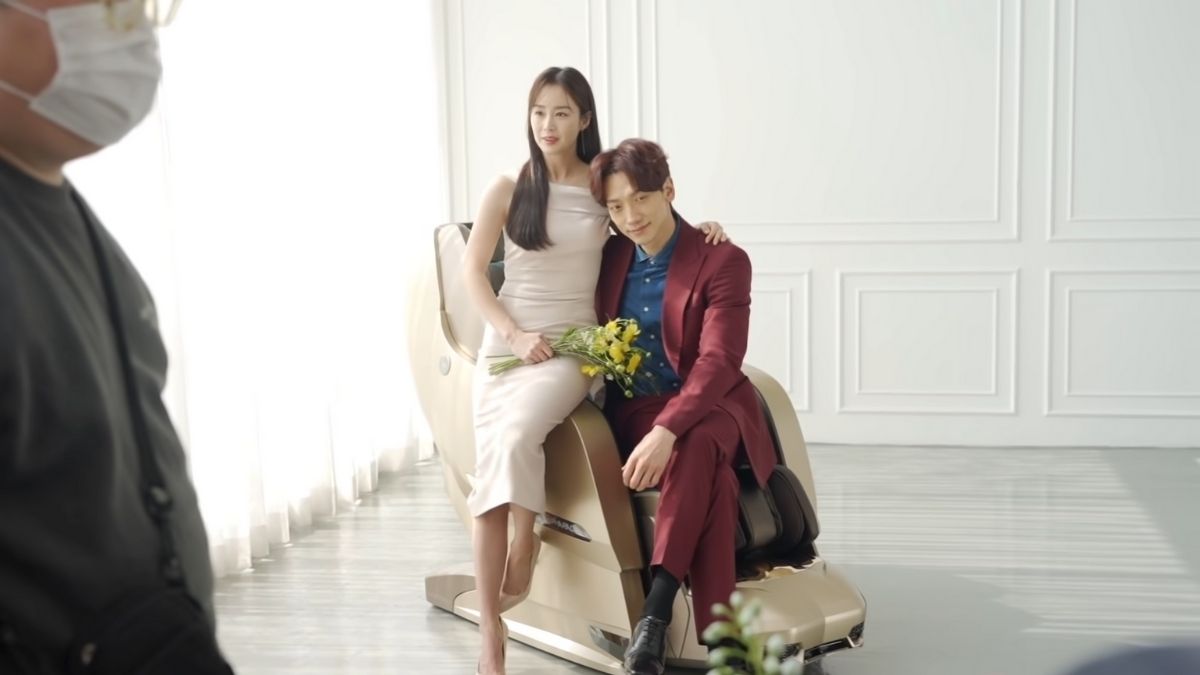 6. He has his own company.
After leaving JYP Entertainment, Rain established his own company, J. Tune Entertainment, in 2007. Under its subsidiary label, J. Tune Camp, it debuted K-pop groups like MBLAQ, a four-man team that included Dara's brother, Thunder, and actor Lee Joon (you might have seen his ~handsome~ face in recent dramas The Silent Sea and Bulgasal: Immortal Souls). J. Tune eventually got absorbed by JYP Entertainment, and Rain signed with Cube Entertainment. When his contract ended, he started another company called R.A.I.N. Company, which initially served as his one-man agency. Now, they also house other artists, including their own boy group called Ciipher, whose members were all picked by Rain.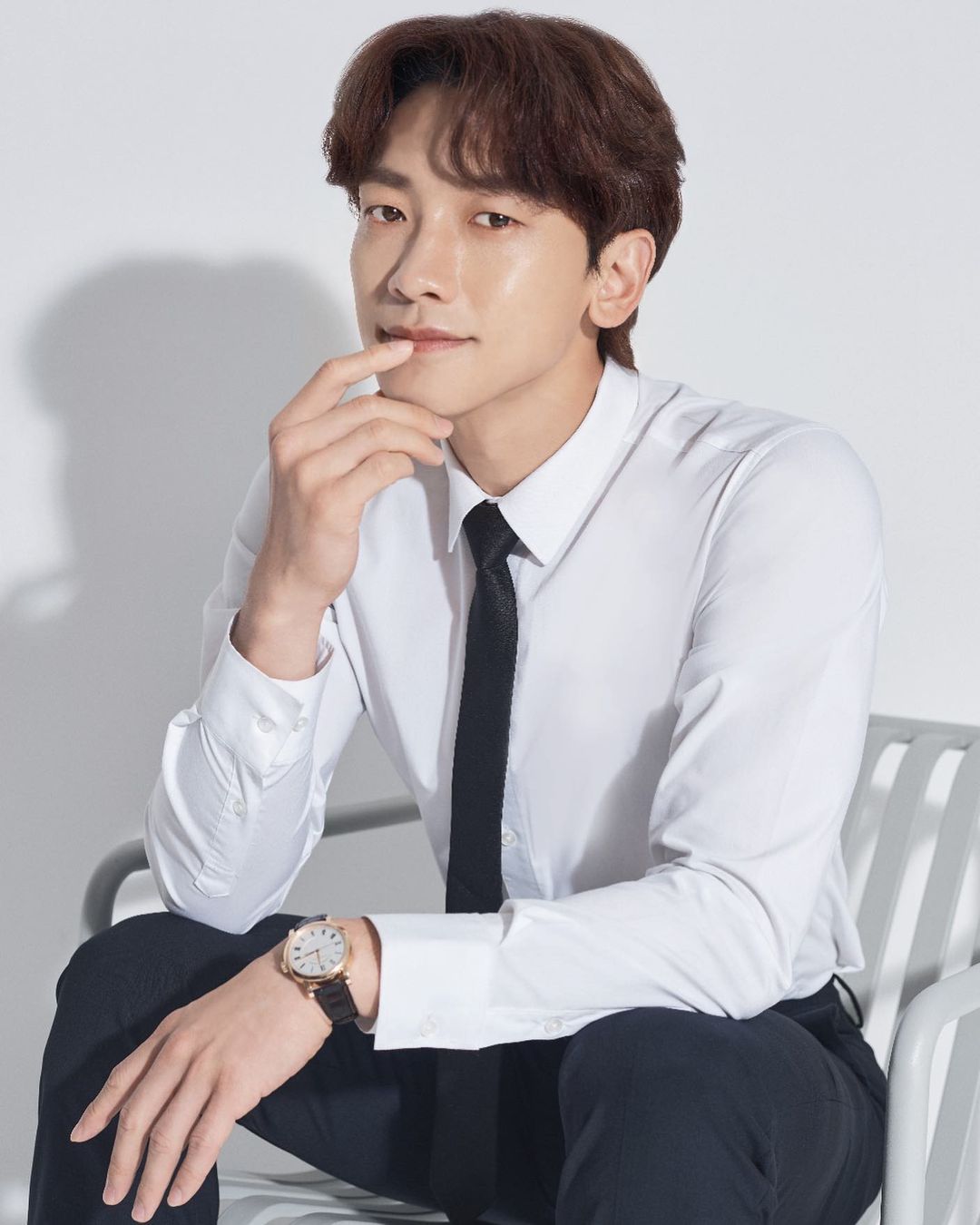 ADVERTISMENT - CONTINUE READING BELOW ↓
7. His music career made a comeback in 2020 after an old MV went viral.
While Rain continued to star in dramas, his singing career took a backseat. He got an unexpected second wind when his 2017 MV for the song "Gang" started going viral after a student made a parody of it that gained traction online. The parody then gave birth to more parodies. To put things simply, netizens thought "Gang" was too ~over-the-top~ and enjoyed making fun of it. Rain accepted the criticism gamely and poked fun at himself, sparking more interest in the song. He even released a remix version that reached no. 1 on the real-time charts.
8. He has over 2.7M followers on Instagram.
If you're like us and you can't get enough of Rain, you'll certainly want to follow his Instagram account, @rain_oppa, for your daily dose of ~gorgeousness.~ You'll see his OOTDs, updates on the shows he stars in (he's currently the lead actor of Ghost Doctor along with Kim Bum!), and the occasional workout video.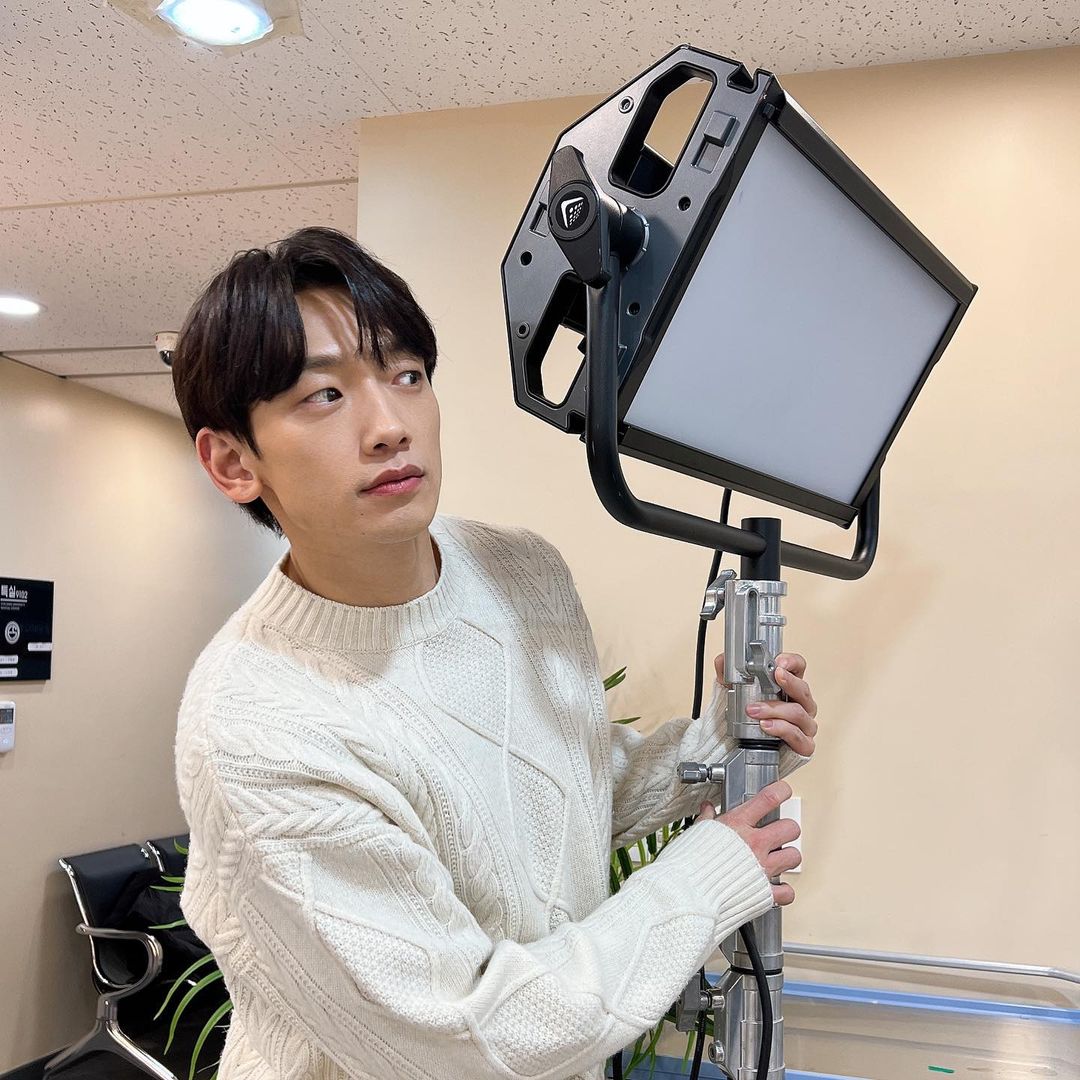 GET TO KNOW MORE OF YOUR FAVORITE KOREAN ACTORS RIGHT HERE:
10 Things You'll Love To Know About 'Taxi Driver' Actor Lee Je Hoon
8 Things You Just *Really* Have To Know About Jo Jung Suk 
8 Must-Know Facts About 'Move To Heaven' Actor Tang Joon Sang