Sooo, Miss Universe-Philippines bet MJ Lastimosa didn't make it to the Top 5 during the 63rd Miss Universe Pageant, and we are SUPER bummed.
But truthfully, it's hard to be *~upset~* when the costume round was totally (TOTALLY!) entertaining. Here, our favorite looks from the pageant—and the random objects that reminded us of them.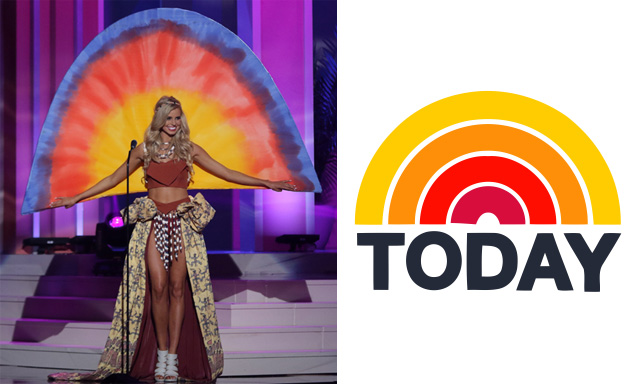 OHMYGOD! Miss Australia dressed up like the Today show logo!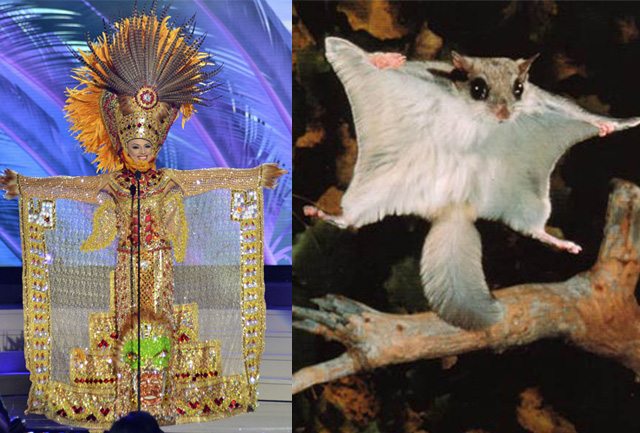 Miss Honduras was a flying squirrel, you guys.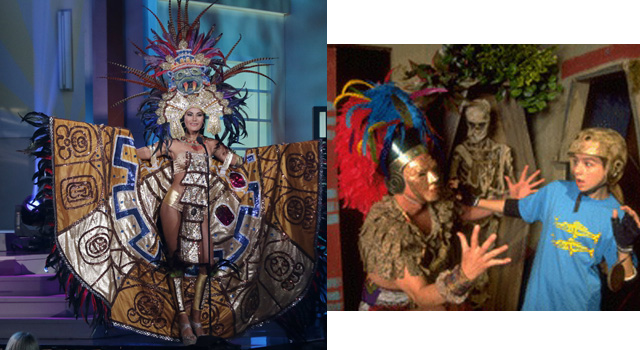 Miss El Salvador gave us some major #throwback realness by dressing up like a temple guard from Legends of The Hidden Temple! The '90s are back, y'all.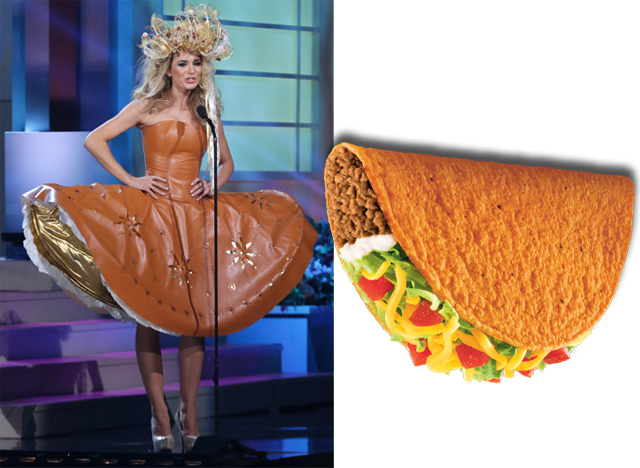 Miss Czech Republic reminded us of a giant...taco. Also, a horse saddle.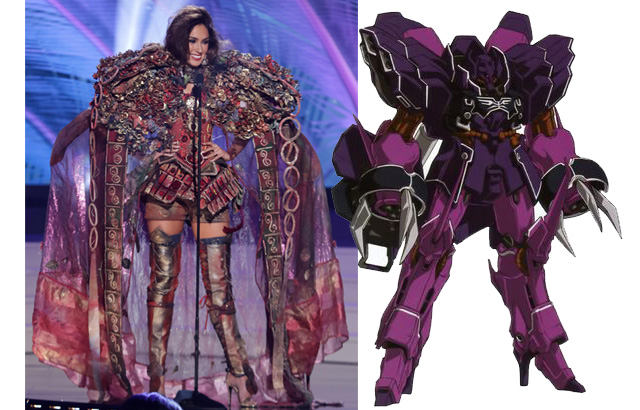 Miss Ireland was totally a robot from a Gundam toy store.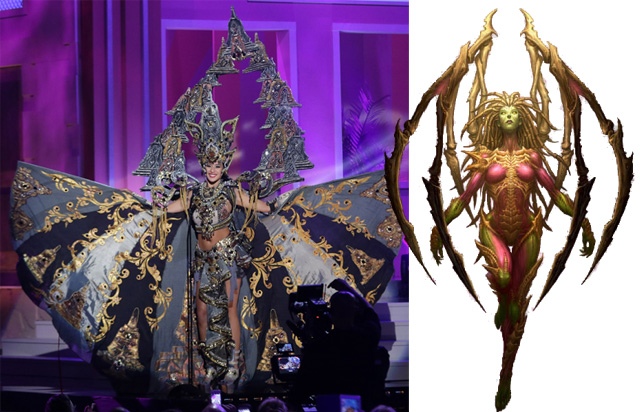 Somebody call Zerg Queen Kerrigan from Starcraft, because we found her twin sister Miss Indonesia (who won Best National Costume, btw).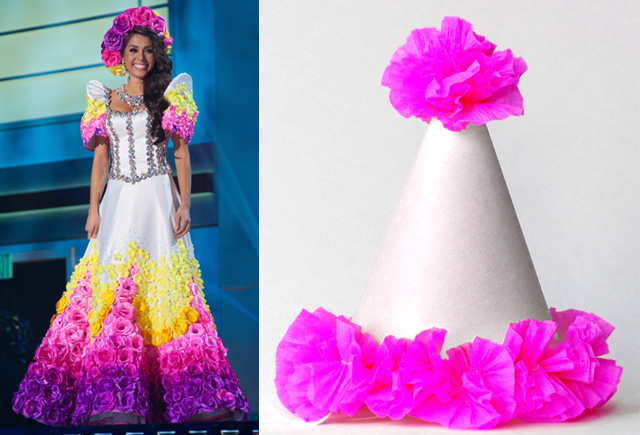 Miss Philippines MJ Lastimosa's national costume kind of reminded us of a party hat, but we love her anyway! She's still our winner! <3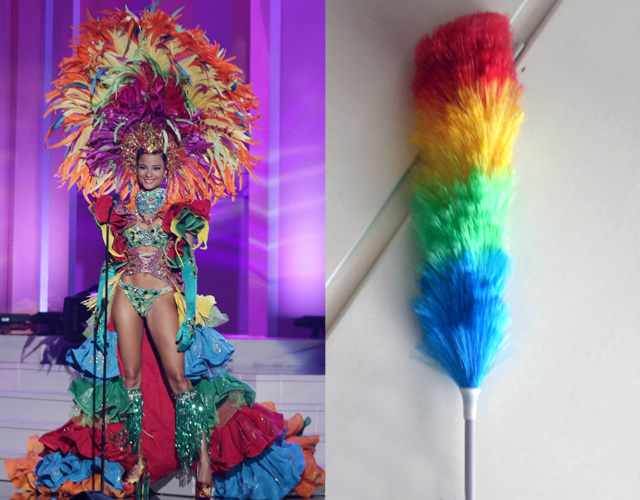 Miss Jamaica and this feather duster? #twinsies.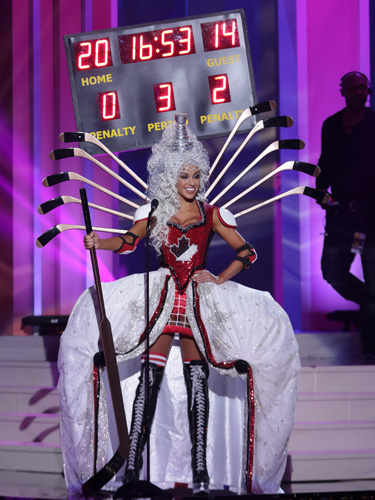 But today's special shoutout goes to Miss Canada's national costume. There are no words!
RELATED: 
Divine Lee's Best #MissUniverse Tweets
Who Had The Best Answer In The Q&A Portion Of Miss Universe 2015?