K-dramas adapted from webtoons are not new—you'll be amazed to know that some of the Koreanovelas we love like Princess Hours and Full House were actually illustrated works before they came to life on the small screen!
First things first, what is a webtoon?
Also known as manhwa in South Korea, the word "webtoon" is the combination of "world wide web" and "cartoon". It's a digital comic (you can download the app or view it on the website) with a vertical layout that allows you to scroll the pages instead of swiping them left and right like a book. Readers subscribe to their favorite webtoons since a chapter is released on a weekly or monthly basis. One of the manhwas with the highest number of subscribers is True Beauty (which was turned into a K-drama in 2020) with a whopping 7 million readers.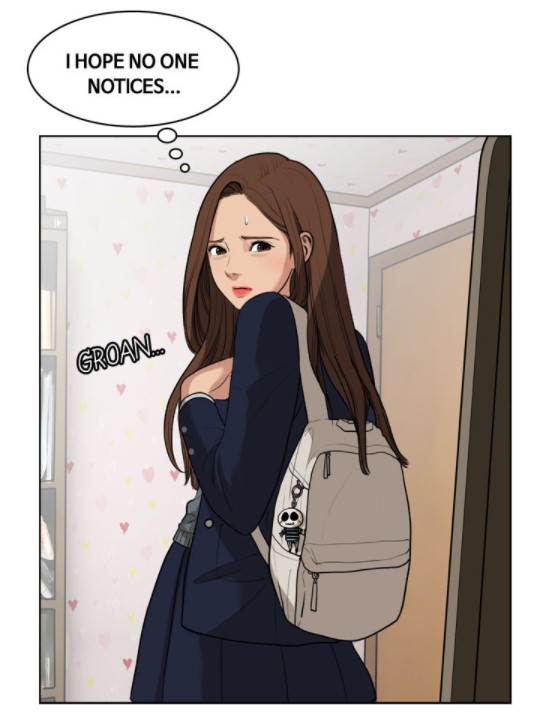 Webtoons are so popular in the Land of the Morning Calm that almost all Koreans grew up reading them. Take for example BTS member RM, who once mentioned that All Of Us Are Dead was a legendary webtoon during his time (the comic was released in 2009).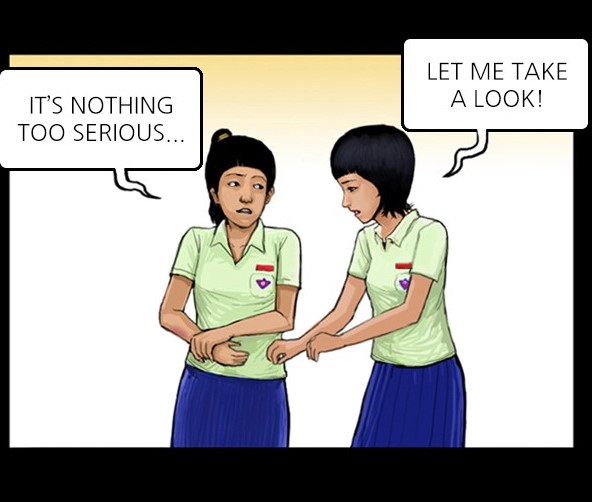 Continue reading below ↓
Recommended Videos
Ready to add them to your watch list? Here are the most recent K-dramas that are based on webtoons:
1. Business Proposal (Ongoing)
Where you can watch it: Netflix

Once upon a time, senior researcher Shin Ha Ri (Kim Sejeong) disguised as her friend (Seol In Ah) and went on a blind date with a guy (Ahn Hyo Seop). Little did she know that he's actually the CEO of her company—so just imagine how shocked she was when she met him! Now here's the catch: Her sajangnim has a ~proposal~ for her that might change her life. Will she say yes?


A Business Proposal Special Edition (Offical Trailer)| Tapas
Business Proposal | Official Trailer | Netflix [ENG SUB]
2. All Of Us Are Dead (January 28, 2022)

Where you can watch it: Netflix
We often see adults survive a zombie virus outbreak but All Of Us Are Dead puts high school students (Park Ji Hu, Yoon Chan Young, Cho Yi Hyun, Park Solomon, Lee Yoo Mi, Yoo In Soo) in the spotlight. The horror drama shows how they struggle to stay alive, make decisions, and continue moving forward. Aside from the thrill, prepare your tissues because this Netflix original will surely may you cry.


All of Us Are Dead (Animated Explainer) | WEBTOON
All of Us Are Dead | Official Trailer | Netflix
3. Hellbound (November 19, 2021)

Where you can watch it: Netflix
Want a more ~realistic~ kind of horror? Although the *demons* are presented as Hulk-like creatures, the situations in Hellbound are what we often witness in real life (such as religious cults). Led by Yoo Ah In, this six-episode Netflix series revolves around humans and how they view a supernatural phenomenon—either as a miracle or a curse.


HELLBOUND (Official Trailer) | WEBTOON
Hellbound | Final Trailer | Netflix
4. Dr. Brain (November 4, 2021)

Where you can watch it: Apple TV+

Dr. Brain will take you to the life of Go Se Won (Lee Sun Gyun), a neuroscientist who was traumatized due to a mysterious family accident. Determined to find out what really happened, Se Won performs brain syncs on the dead both as a "form of mourning and a type of searching," according to The Verge.


Dr. Brain (Official Webcomic Trailer) | Tapas
Dr. Brain — Official Trailer | Apple TV+
5. The King's Affection (October 11 - December 14, 2021)

Where you can watch it: Netflix

Sageuk (historical K-drama) fans, here's something you'll love! The King's Affection
is a gender-bender series about a pair of royal twins: When her brother died, the princess (Park Eun Bin) had to pretend that she's a man in order to become the crown prince. No one knows her secret, ofc, but things get awry when she starts falling for her tutor (Rowoon).



Manhua King Affection Chapter 3 - Eng sub - Meet




The King's Affection | Official Trailer | Netflix [ENG SUB]
6. Yumi's Cells (September 17 - October 30, 2021)
Where you can watch it: iQIYI

Yumi (Kim Go Eun) is your ordinary office worker—she gets frustrated and hungry, thinks about steamy stuff, and has a cute crush on her officemate. We get to see these and her everyday life through her brain cells that control her every move and feeling. Yumi's Cells is the kind of drama you'll want to watch after work, with its light yet unique plot. 



YUMI's Cells Complete Episode 1 & 2




Official Trailer | Yumi's Cells | iQiyi K-Drama
7. D.P (August 27, 2021)

Where you can watch it: Netflix

The truth untold: Life in South Korea is not like in the K-dramas and it's shown in D.P. Soldiers are the main characters in this Netflix original and it tackles how some of them experience the worst in the camp, to the point that they want to escape. Jung Hae In and Goo Kyo Hwan lead D.P as the soldiers who need to bring back those who have gone AWOL.


5 Korean Dramas Of 2021 Based On Webtoon
D.P. | Official Trailer | Netflix [ENG SUB]
Bonus
Our Beloved Summer (December 6, 2021 - January 25, 2022)
Where you can watch it: Netflix

Our Beloved Summer is not really based on a manhwa (the story is actually inspired by the writer's own love story!) but it deserves a spot on this list because it was released along with a webtoon. When an ex-couple met again because of their viral high school documentary, they realize that the heart really wants what it wants.


Our Beloved Summer (Official Trailer) | WEBTOON
Our Beloved Summer | Official Trailer | Netflix [ENG SUB]
MORE K-DRAMA ROUNDUPS RIGHT HERE:
6 Must-Watch Dark And *Intense* K-Dramas
11 K-Dramas To Watch After Work That Won't Stress You Out, Promise
K-UPDATES