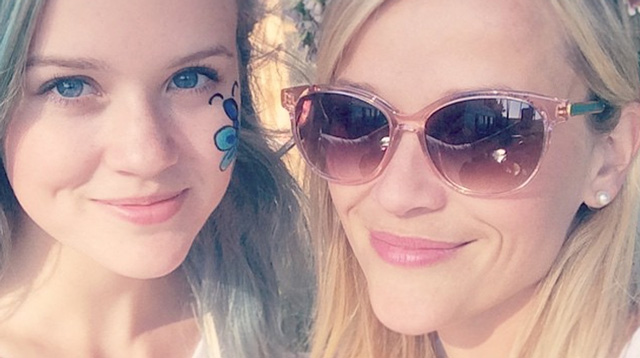 R

eese Witherspoon
posted pictures of her daughter
Ava Phillippe
to celebrate her 16th birthday with this lovely caption: "Wow! My sweet girl turns 16 today! 🎉🎂🎉I am so blessed to have such a kind, compassionate, brilliant, artistic, all-around wonderful daughter who makes me a better person everyday. I 💖 you @avaphillippe"
Awwww! So sweeeeet—WAIT. Isn't that Reese? No?! It sure does look like her. GOOD GOD SHE HAS A TWIN.
Ok, so here's a #tbt pic of Reese when she was around Ava's age...
And here's Ava…
Damn, she's like Reese circa Cruel Intentions. 
This is too confusing. 
Follow Jacinda on Twitter.
Recommended Videos