This weekend, we were hit with the devastating news that The Duke of Hastings, Simon Basset, aka Regé-Jean Page, won't be returning to Bridgerton Season 2.
And now, the reason why Regé is leaving Bridgerton has been revealed.
Thankfully, the star's departure isn't down to any kind of falling out between him and the hit Netflix series; it's simply due to the fact that he'd always planned to only star in one season of the show. Gutted.
Explaining why he'd never planned to stay on the show for longer, Regé told Variety in an exclusive interview that he entered his role as Simon knowing that his character would only be around for the first season.
"It's a one-season arc. It's going to have a beginning, middle, end—give us a year," Regé explained, referring to conversations that he had with Bridgerton producers before starting the role.
He went on to add that he liked the idea of only being in the show for one series, saying, "[I thought] 'That's interesting,' because then it felt like a limited series. I get to come in, I get to contribute my bit, and then the Bridgerton family rolls on."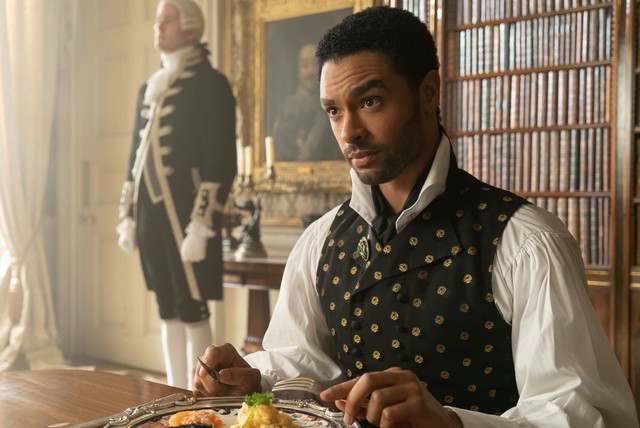 Continue reading below ↓
Recommended Videos
Sadly, it looks like the Duke's departure from the series was inevitable, with the Bridgerton books (that the series is based on) made up of a new book for each sibling's story—with the second book (and series) focusing on Anthony Bridgerton.
Regé explained how this means that The Duke and Daphne's story starts and ends in one season, saying, "One of the things that is different about this [romance] genre is that the audience knows the arc completes."
"They come in knowing that, so you can tie people in emotional knots because they have that reassurance that we're going to come out and we're going to have the marriage and the baby."