Richard Gutierrez chose the Matterhorn Mountain in Zermatt, Switzerland as the place where he would pop the question to girlfriend (and now fiancée) Sarah Lahbati. "I wanted to do it in Zermatt, because that place is just natural," the actor said in his interview with Preview. "And because it's magical. That's where we went when Sarah was pregnant with Zion."
The Alpine town is where Sarah was born and where her dad is currently based. And Richard was right! The view of the snowcapped mountain served as the perfect backdrop for kneeling down on the ice, and well, putting the huge block of ice on Sarah's finger!
Here are the top things you need to know about what Sarah calls "the most beautiful place on Earth."
1. Toblerone Mountain
"It was on an iconic mountain in Switzerland, then the tip of the Matterhorn was right behind us," Richard said.
Continue reading below ↓
Recommended Videos
The Matterhorn is also known as the Toblerone mountain because its image is used in the chocolate bar's logo. Plus pogi points for Richard for choosing this sweet spot!
2. Up in the air
After Sarah said yes, Richard took her on a helicopter ride. Sightseeing flights with helicopter transport company Air Zermatt start at 220CHF (or P11,500) per person for a 20-minute ride. 
3. Pre-proposal workout
Richard and Sarah had to hike a bit to find a perfect spot for their picture-perfect engagement. We're guessing that this isn't actually by choice. Zermatt is a car-free town. Getting around can be quite a workout since the only choices are walking, biking, or taking a horse-drawn carriage or electronic taxi/bus.
Travel tip: If you're renting a car going to Zermatt from another city, you have to leave your car in Täsch (5 kilometers away) and take a train.
4. Wait and see
Richard was at the mercy of Mother Nature while waiting for the perfect time to propose to Sarah. He said, "When we were there, [I checked the] weather forecast and there were only two sunny days. The rest of the days were overcast. So I was waiting for that sunny day to finally happen."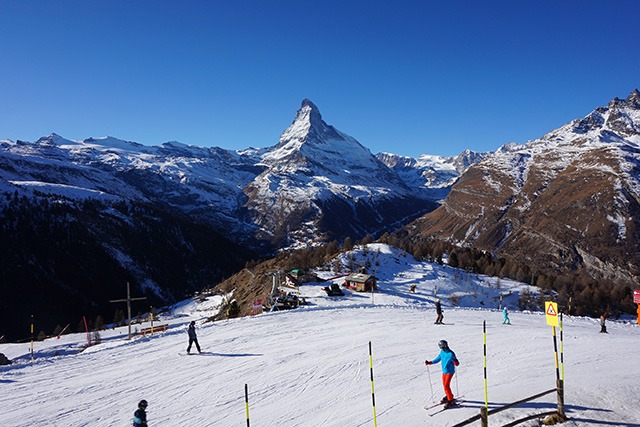 Since Zermatt is a popular ski resort town, tourists are always on the lookout for the perfect weather to ski and snowboard. The town put up a live webcam feature on its official website so people can see the Matterhorn anytime.
5. Luxury destination
Good thing Sarah's dad Abdel is currently based in Zermatt. The couple has a place to stay if they choose to. This time of the year, hotels in the Swiss town cost an average of P10,000 per night. During ski season, accommodation prices hike up to a whopping P50,000 per night.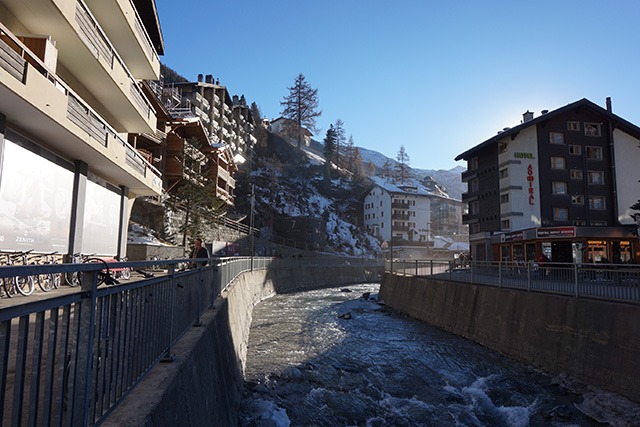 Travel tip: Stay in neighboring towns like Brig—a train hub that has routes to major Swiss cities and Italy—and opt for a day trip to Zermatt instead.
Follow Candice on Twitter.