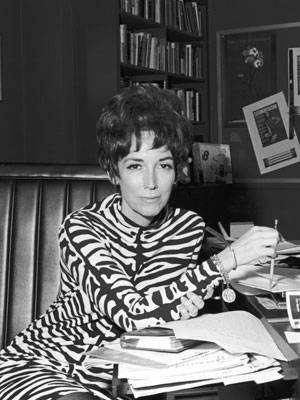 It's a sad day for ladies all around the world, especially for loyal Cosmo readers, as we lose someone who has played a key role in revolutionizing the way women perceive love, sex, and career. Former Cosmo editor-in-chief and author of the bestselling book Sex and the Single Girl, Helen Gurley Brown, passed away on August 13, 2012, at age 90. She had handled the magazine for 32 years (from 1965 to 1997).

Defining The Cosmo Woman: Sexy, Single, And Successful

During a period when women were still struggling for entitlement to the same societal privileges as men, Helen's book Sex and the Single Girl, published in 1962, made waves by creating the idea of the modern woman.

At the time, she was a 40-year-old copywriter for an ad agency when the book was published. As Cosmopolitan.com shares, her book emphasized how women can be single and still have a successful career and enjoy a satisfying sex life.

In three years, she was hired by Hearst Magazines to handle Cosmo. Under her leadership, what was considered at the time to be taboo topics became open for discussion among women. And the confident, positive way that Cosmo gives advice? We owe that to Helen, who gave the magazine a refreshingly hip tone. She also paved the way for women to have real role models as inspiration on how to live life.

In 1997, Helen took on the role of being Cosmo's editor-in-chief for 64 international editions. She held the position until her last breath. Cosmo today is printed in 35 languages and is published in over 100 countries.
Words Of Womanly Wisdom

Want to channel Helen's vivacious vibe? Huffington Post, The Daily Beast, and even MTV.com list the former Cosmo chief's famous quotes that still ring true to today's females, and will continue to do so for generations of women to come. Below are some of our favorites:

"Good girls go to heaven, bad girls go everywhere."

"The message was: So you're single. You can still have sex. You can have a great life. And if you marry, don't just sponge off a man or be the gold-medal-winning mother. Don't use men to get what you want in life--get it for yourself."

"Cosmo is feminist in that we believe women are just as smart and capable as men and can achieve anything they want. But it also acknowledges that while work is important, men are, too. The Cosmo girl absolutely loves men!"
Continue reading below ↓
Recommended Videos
EXPLORE COSMO