2016 may forever be known as the year Rob Kardashian and Blac Chyna began one of the greatest modern day love stories the world has ever seen. And then promptly (maybe) ended it in a bang of pre-Christmas fireworks. Here's how you got here:
Jan. 25, 2016: Rob—or rather, his arm—appears on Chyna's Instagram, along with the words "the beginning" and a shamrock emoji. Khloé writes a cryptic tweet about never going "against the family" and claims it's not meant for a specific family member. Rob shares an Instagram meme featuring a photo of Chyna carrying a car seat one day later.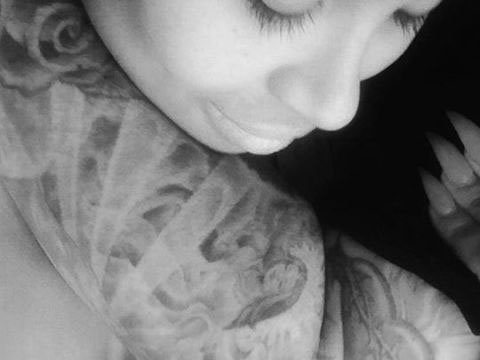 Jan. 26, 2016: TMZ reports that Chyna is helping Rob get back in shape by having "intense" workouts together.
Jan. 27, 2016: Rob moves into Chyna's place as People reports he's "no longer welcome" at his former digs, Khloé's house. TMZ claims the move happened after Khloé found the couple at her house with "liquor bottles and trash strewn about." Chyna posts a winky selfie ;)
Jan. 28, 2016: Tyga gives his first public reaction to the budding romance, saying that "everybody deserves to be happy."
Jan. 29, 2016: Kris Jenner is photographed paying a visit to Rob after Chyna gets out of town, leading many to believe Kris is there for a confrontation of some sort. Later that day, Chyna is escorted off a flight in Austin, Texas and booked on charges of public intoxication and possessing a controlled substance.
Jan. 31, 2016: Rob drives his Bentley for more than 20 hours from Los Angeles to Austin to pick up his lady. TMZ reports that Rob and Chyna are offered a sex tape deal.
Feb. 1, 2016: Rob joins Snapchat with some help from Chyna, who announces that his username is "Robphukedme."
Feb. 9, 2016: Chyna sparks engagement rumors after a giant ring is spotted on her ring finger during the Trinadad and Tobago Carnival. BFF Amber Rose is there, too.
Feb. 14, 2016: Rob celebrates his first Valentine's Day with Chyna by gifting her with a huge tree of red roses and a giant painting of his girl overlaid with the lyrics to a John Legend song. By the way, the lyrics are coated in actual diamond dust and cost Rob a cool $35,000, according to TMZ. NBD.
Feb. 18, 2016: Khloé posts an old photo of Rob along with a simple message.
It's simple.... I miss you ???????????? pic.twitter.com/3oXksBNN7x

— Khloé (@khloekardashian) Pebrero 19, 2016
One day later, Rob and Chyna give fans a tour of his pantry, which apparently includes healthy things like Raincoast Crisps and Irish Oatmeal.
Rob posts a huge close-up of himself with Chyna, along with a caption saying that "it would be a lot healthier for our relationship if we kept a lot more to ourselves."
March 9, 2016: Rob attends a BBQ shirtless and shares the results on Snapchat.
March 13, 2016: Rob and Chyna head to Montego Bay, Jamaica for a club appearance. Rob wears Givenchy sandals while at said club.
March 15, 2016: Rob and Kylie shut down rumors that his family has turned against him since he began dating Chyna, by appearing on Snapchat together. According to Kylie, she sees her brother "all the time."
March 16, 2016: Chyna, her son Cairo, and Rob head to Legoland for an early 29th birthday celebration.
March 23, 2016: Kris says Chyna "seems like a really nice girl." She tells the Kylie and Jackie O radio show in Australia that Rob has been doing "really, really well" and is just trying to be healthy.
March 30, 2016: Amber Rose gives Rob and Chyna her blessing: "I feel like initially it looked like it was something that it wasn't, but really they're just very happy together. That's all it is, and they have a great time together, as you can see, and I'm so happy for Chyna."
April 4, 2016: Rob proposes to Chyna with a 7-carat diamond ring worth $325,000. She says yes. They celebrate with Chyna's mom at a strip club.
May 6, 2016: Rob and Chyna both post matching Instagrams that sure seem to imply that Chyna is pregnant.
May 11, 2016: Rob gives Chyna 28 bouquets of flowers and 28 love notes for her 28th birthday.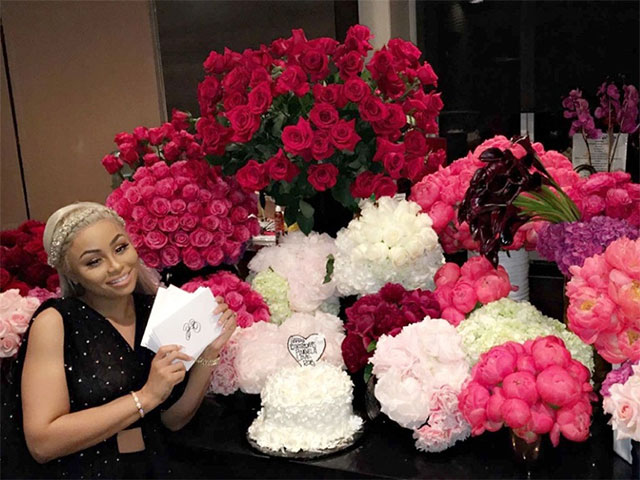 July 25, 2016: Rob deletes all of his Instagrams and unfollows Blac Chyna. Is this the beginning of the end??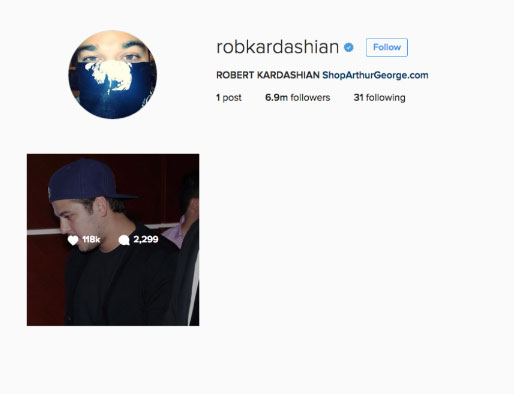 However, same day, Chyna put any breakup rumors to rest by showcasing her engagement ring on Snapchat.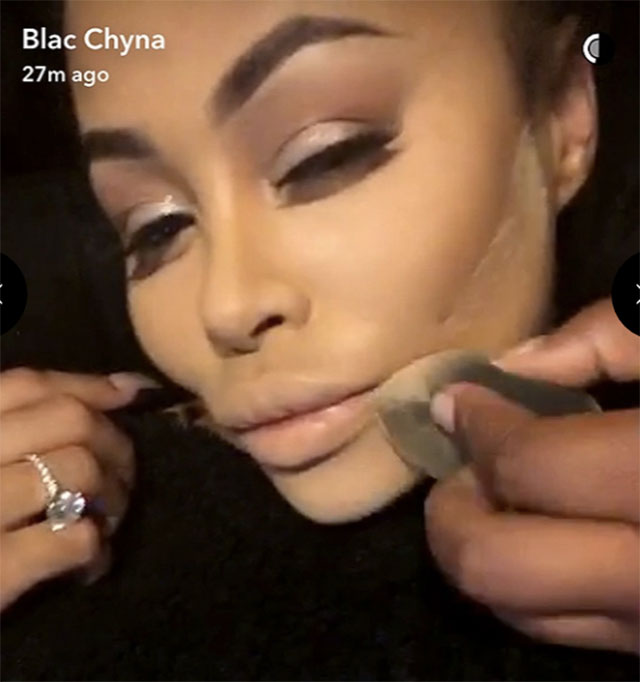 Sept. 11, 2016: Kris Jenner reveals that Rob and Chyna are having a girl. (Classic Kris!)
IT'S A GIRL! So happy for Rob and Chyna! Can't wait to welcome this new little love bug to the world. #RobandChyna pic.twitter.com/awSeqZnouh

— Kris Jenner (@KrisJenner) Setyembre 12, 2016
Sept. 13, 2016: Not to be upstaged, Chyna shares a sonogram of their baby girl:
Sept. 28, 2016: Rob Kardashian, seemingly out of nowhere, tweeted half-sister Kylie Jenner's phone number, claiming she didn't invite "the mother of my child," Blac Chyna, to a baby shower. It was such a big deal that Kim later said that she couldn't watch the debate because she was distracted by "family drama."
Us Weekly reported that Kourtney, Khloé, and Kim had planned a baby shower for Rob and Chyna. But he didn't know that they were also planning on bringing TV cameras with them. "He learned they were filming it for Keeping Up With the Kardashians and said, 'Fuck that,'" a source told the magazine. "So Chyna didn't go either. He messed everything up."
Oct. 4, 2016: Rob and Chyna found out about Kim's Paris robbery during their baby shower. "They were both extremely shaken up and upset by everything, but once they discovered that Kim wasn't hurt, they calmed down," a source said. "It was a terrifying moment for the two of then. They were so worried about Kim."
Nov. 10, 2016: Rob and Chyna welcomed their first child together—a daughter named Dream Renée.
The one and only DREAM KARDASHIAN has arrived. Everything we know on her amazing arrival: https://t.co/fKlIoZTxcb #RobAndChyna ???? pic.twitter.com/f7s6qLSWEl

— Kardashians on E! (@KUWTK) Nobyembre 10, 2016
Dec. 10, 2016: Kim, Kourtney, and Khloé reportedly try to block Blac Chyna from trademarking her name. TMZ claimed to have obtained documents that show companies belonging to Kim, Khloé, and Kourtney Kardashian in the process of blocking Chyna's request to trademark what will become her name after her wedding to Rob Kardashian, "Angela Renee Kardashian."
Dec. 11, 2016: Everyone celebrates Dream's first month birthday. Chyna shared videos, and Kylie visited Dream.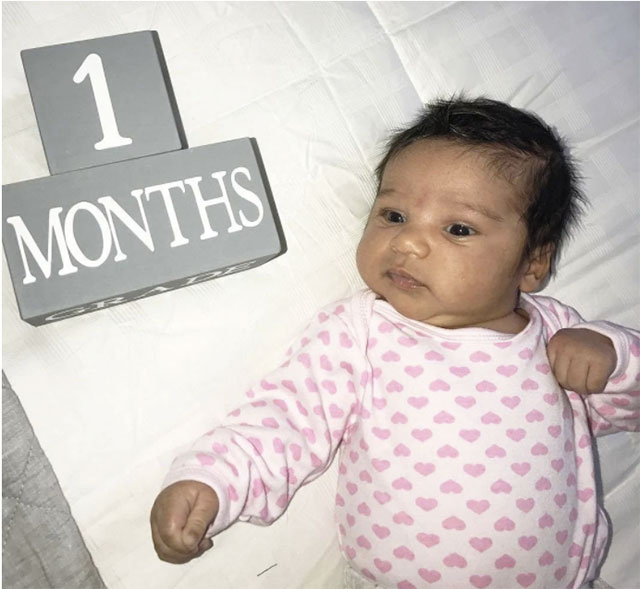 Dec. 14, 2016: Rob and Chyna's E! show was renewed, E! said in a statement (via The Hollywood Reporter), with eight new episodes premiering in 2017. Knowing what we know comes next, I'm all :( now.
Dec. 17, 2016: Rob and Chyna broke the internet with several reveals—including Chyna's texts about Rob, Rob's subsequent Instagram and Snapchat exposé on his empty house and lost love, and Chyna's response to that.
Dec. 19, 2016: Rob took to Instagram to post an apology to Chyna, as well as a photo of Dream. Chyna then regrammed Rob's first Instagram and simply wrote, "@robkardashian."
It's been an intense—and ratings-filled!—year for the Kardashians!
Follow Peggy on Twitter. 
Follow Laura on Twitter.
***

This article originally appeared on Cosmopolitan.com. Minor edits have been made by the Cosmo.ph editors.

Continue reading below ↓
Recommended Videos