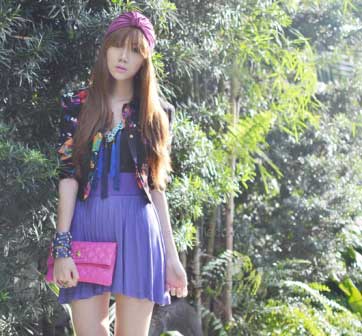 Your choice of broadband stick can affect your work and life--not to mention your productivity--way more than you think. Fashion blogger Camille Co of itscamilleco.com knows this all too well, and she shares her experience when trying to update her blog using her old broadband stick: "You know those days when you're just in the zone and you can't wait to blog all about it, but then your internet starts to suck and you start getting sleepy and tired and your excitement drains out? Sayang 'yung momentum!" she rants.

"I lead a very busy lifestyle, so I really rely on broadband sticks a lot," she adds. "One time, I was using this broadband stick from a network provider; I was really excited to post my outfit photos on my blog but, when the photos finally loaded, they were really pixelized! Talk about bad internet!"

Do those scenarios sound familiar? Many, if not all of us who rely on broadband sticks, share Camille's sentiment. Just when we're about to update our blogs, upload outfit photos, or simply share our latest fashion find on our page, our internet connection disappears—and so does our hard work. It just goes to show that your connection isn't the only thing that gets lost when your broadband stick goes down.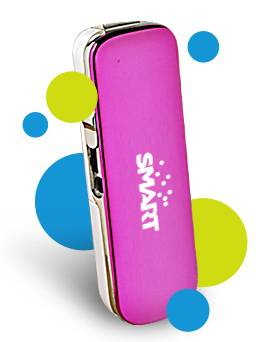 Fortunately, gone are the days when fashion bloggers and net-savvy people have to settle for mediocre devices and connections. Check out SMART Broadband's Rocket Chic, a premium and stylish internet experience that gives you optimized speed and coverage, with surfing speeds of up to 12 mbps, perfect for any active fashionista. It also comes in a metallic pink finish that appeals to your fab girly-girl side.

Lissa Kahayon of lissakahayon.com also loves the fun vibe of the Rocket Chic. "Being a girl has never been this fun with the new Smart Bro Rocket Chic," says Lissa. "It's fast, functional, and fashionable--perfect for girls like me who are always on the go!"

Patricia Prieto of itspatriciaprieto.com likewise shares this love for Smart Bro Rocket Chic. "This broadband stick is definitely for all fashionistas out there," Patricia declares. "It's not only the chicest broadband stick I've ever seen, but it's also powerful and very reliable—with speeds of up to 12 mbps and runs under 4G HSPA +. I know that Smart Bro currently has more than 1,500 HSPA + sites nationwide and counting, and those really help accelerate my internet experience."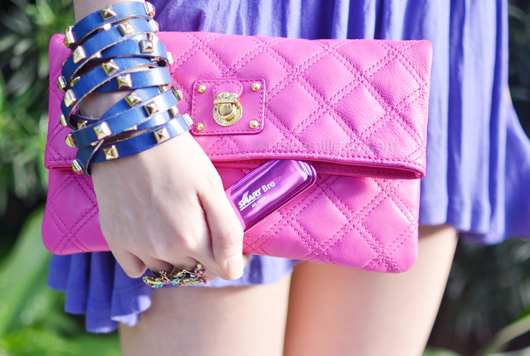 So, ladies, when it comes to selecting a broadband stick that won't slow you down, surf with the only network that can assure you of the best speeds, thanks to its numerous HSPA + sites. Get on board SMART Broadband's new Rocket Plug-it line now, and blast off—faster than ever!
Continue reading below ↓
Recommended Videos