Um, HOLY CRAP, guys. Some very aggressive jewel thieves straight up stole a tiara from the royal family last week and no one knows where it is still and I can't handle it!!!
Some background: Apparently the crown in question is called The Portland Tiara and up until last Tuesday, November 20, it was minding its own business in an armored glass case as part of the Portland Collection Gallery at the Welbeck Estate in Worksop, Nottinghamshire, England. This is what it looks like:
According to the BBC, a group of people entered the gallery just before 10 p.m. and used power tools to remove the protective casing of the piece. An alarm sounded and police were called, but the security on the premises missed the culprits by 90 seconds (!!!!) and police arrived 2 minutes late. The thieves supposedly sped off in a silver Audi, which was found burned to a crisp in a town 30 minutes away.
The Portland Tiara was made for Winifred, Duchess of Portland, in 1902, for the coronation of King Edward VII after the death of Queen Victoria. Edward was Queen Victoria's son and the current queen's great grandfather. Here's Winifred, wearing the tiara: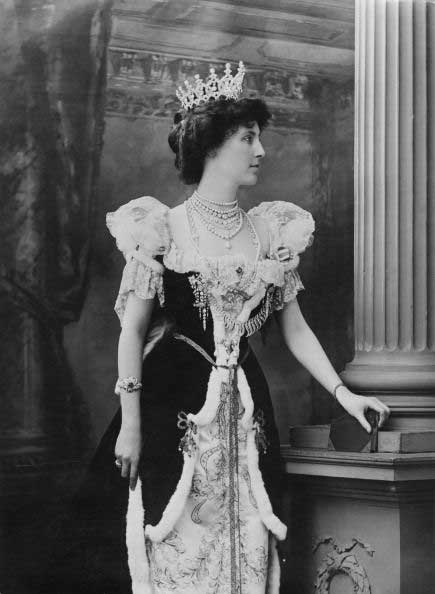 The piece "could be worth millions," James Lewis of Bamford Auctioneers told the BBC, but it is so well-known, it most likely can't be sold in one piece, as it would be a dead giveaway. He added, "The most horrendous thought is it could be something called a 'breaker', where the diamonds are taken out and sold individually."
***
This article originally appeared on Cosmopolitan.com. Minor edits have been made by the Cosmo.ph editors.
Recommended Videos