In June 2022, Lorin and Venice Bektas had a super emotional and sweet reunion with their dad, Yilmaz Bektas in Turkey. But did you know that their reunion actually took three years to plan? 
In a recent interview with Dr. Vicki Belo, Ruffa Gutierrez opened up about her daughters' reunion with their dad whom they have not seen in over 15 years. 
Ruffa said, "I guess time heals all wounds, and I think in God's perfect time, I think it just came naturally already."
The actress shared that Lorin and Venice have not seen their dad since they left Istanbul in 2007. Ruffa added that he came to visit them one time, but since then, the girls never saw Yilmaz. 
Ruffa said, "I just told Yilmaz that, 'If you want to see your kids, come visit them in the Philippines. Or we'll meet in a neutral country like the United States, Europe, anywhere. Pero huwag muna sa Turkey.'"
ADVERTISMENT - CONTINUE READING BELOW ↓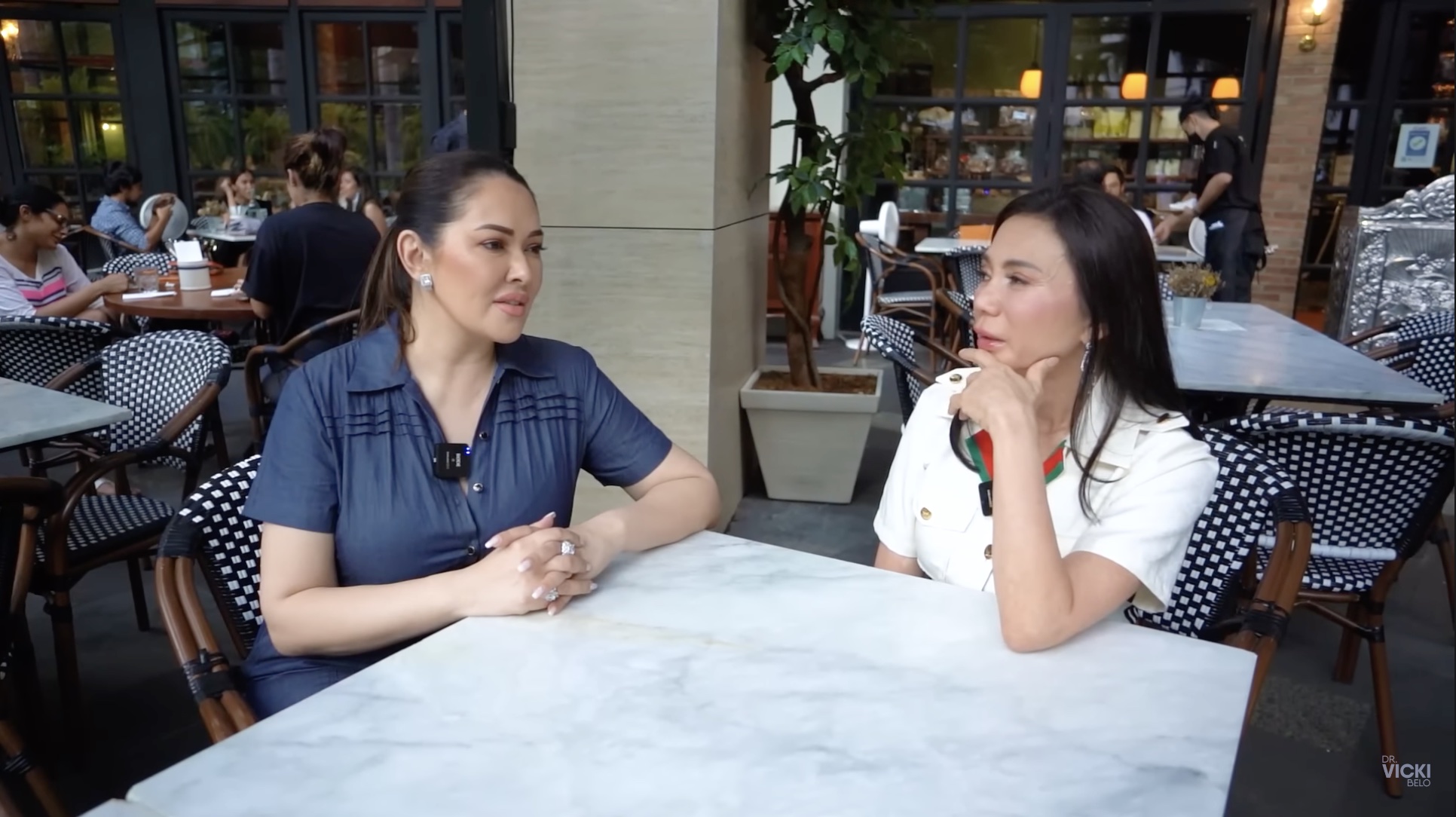 "I guess at that point in my life, I was very afraid, I was scared because of what happened sa paghihiwalay namin and hindi mo ko mabla-blame kasi gusto ko maging safe ako at ang mga bata," Ruffa told Vicki. "But I didn't realize it's been 15 years. And yung mga bata, dala-dala nila yung pain na 'yon, not being able to see their dad." She added that while her dad, Eddie Gutierrez is there, she added, "it feels really different. They feel like they've been abandoned."
ADVERTISMENT - CONTINUE READING BELOW ↓
Recommended Videos
Ruffa also revealed that the reunion was "three years in the making" because they ended up disagreeing on many things over the phone. 
Ruffa said that in Holy Week 2022, while they were on vacation in Boracay, Yilmaz had a dream about Venice and asked Ruffa about their daughter. Ruffa narrated, "He said, 'Is Venice okay? I feel like she's going through a lot and I don't understand why I had a dream about her.'"
Ruffa said that she was present when the girls had a conversation with their dad over the phone. She said, "Lahat ng hinanakit ni Venice linabas niya talaga and she cried. She felt very angry and once her bubba said hello, she just started crying and I know this is very personal for Venice and it's very private."
Watch the entire vlog here:
MORE ON RUFFA:
Ruffa Gutierrez On Being A ~*Cool Mom*~ To Her Kids: 'I let them explore and be independent'
ADVERTISMENT - CONTINUE READING BELOW ↓
Ruffa Gutierrez To Victims Of Domestic Violence: 'Nagtiis din ako noon, pero there's a time that we have to stop'
Ruffa Gutierrez To Lorin On Her 18th Birthday: 'Huwag muna mag-boyfriend'
EXPLORE COSMO