Here's something to warm your heart today: It's Showtime host Ryan Bang recently uploaded a vlog where he helped a 76-year-old Korean street vendor who sells ramyeon on the streets to make ends meet. The man has been stranded in the Philippines since the COVID-19 pandemic hit in March.
View this post on Instagram
Last month, a viral post about the said Korean street vendor, whose name is Jang Sam Hyun, circulated on social media when a netizen shared the story about his kindness. When Ryan found out about this, he eagerly went to Las Piñas to meet him. 
In the vlog's first few minutes, the noontime show host revealed that he might not be coming home to South Korea for Christmas due to his schedule, so he'll donate the funds to Sam Hyun instead.
Continue reading below ↓
Recommended Videos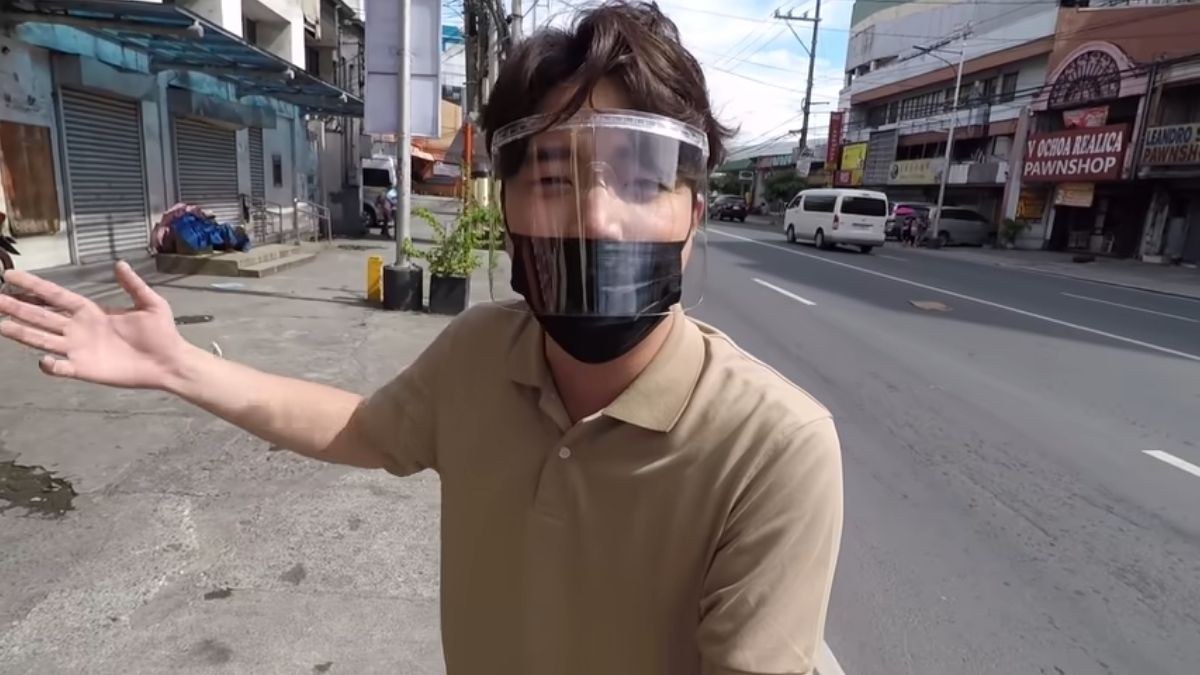 When Ryan finally met him, Sam Hyun was already in tears. He mentioned that although Pinoys would often buy from him, not a single Korean has, and this made him heartbroken. You will totally feel the sadness in his words, too—being stuck in a different country all alone is extremely tough, especially when you're left with almost no means to survive. That's why he's very grateful to Pinoys and Ryan agreed: "Mabait kasi talaga ang Pilipino."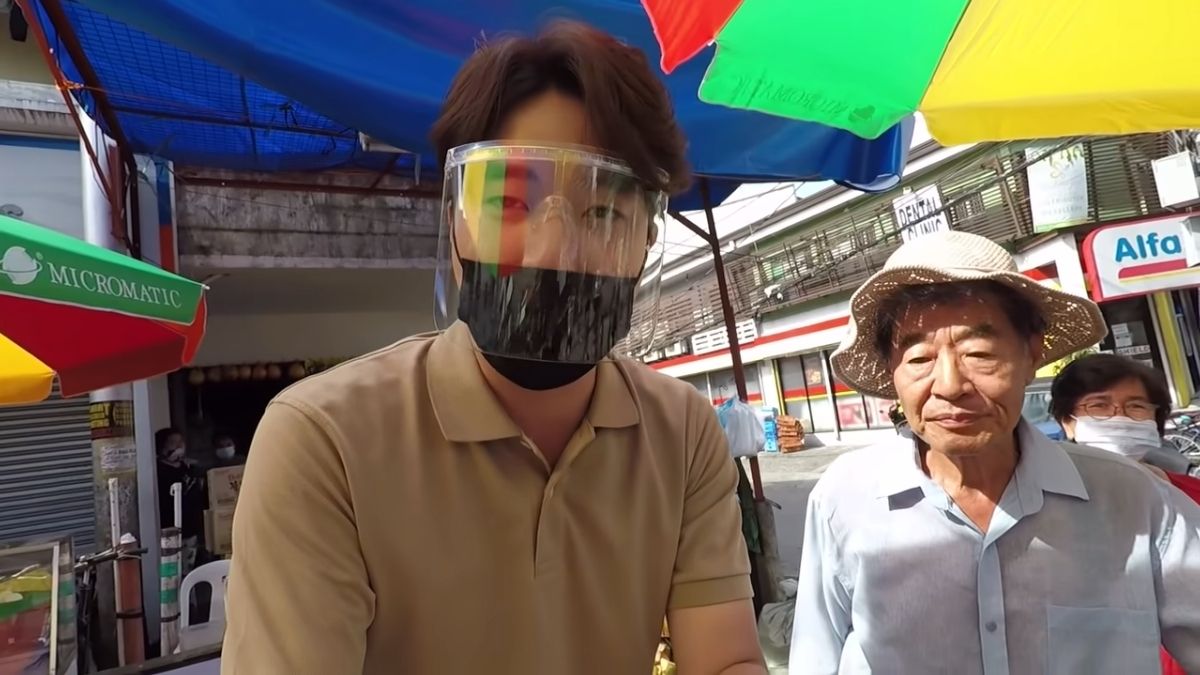 Sam Hyun mentioned that he's really grateful to some citizens and named a few who have already helped him. One of them is Basel Manadil, who goes by the name of The Hungry Syrian Wanderer on social media.
YouTube/The Hungry Syrian Wanderer
Ryan proceeded to give his presents to the Korean street vendor, including face masks, face shields, and a box of Fudgee Bar, a brand that he endorses. Sam Hyun expressed his gratitude and even shared the treats with people passing by.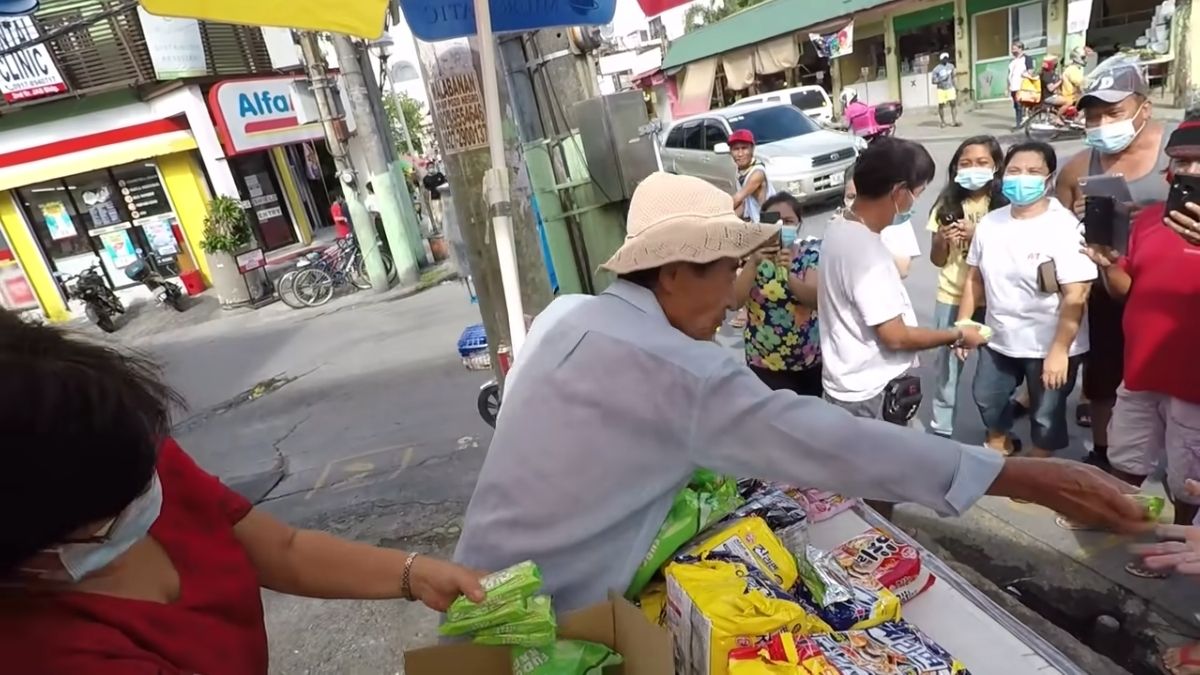 Sam Hyun also shared what happened to him: He was a construction company owner 20 years ago and would often visit the Philippines. But then he was scammed—which resulted in his downfall. 
Three days before the lockdown in Metro Manila was announced, his wife left for South Korea. Thinking that it would only last for a month, Sam Hyun was left here. When the ECQ was implemented, he was locked for months at home and couldn't go out. The incident made him really miserable, and he said that he once attempted to take his own life. Ryan then said to him: "Please don't do that. You still have your family."
The It's Showtime host ended the vlog by giving money to Sam Hyun so he can purchase plane tickets and fly back home to South Korea. He also said that he grew up with his halabeoji (grandfather), and that he remembered him when he saw the news about Sam Hyun. Bless you, Ryan! <3
You can watch the entire vlog right here: 
Follow Hanna on Instagram.