Ryan Gosling is one of those very private celebrities who rarely talks about his personal life, so it came as a bit of shock when he shared details about his home life with Eva Mendes and their daughters, Esmeralda and Amada Lee, during an interview on Jimmy Kimmel Live!
The actor was a guest on a special "Game Night" edition of the talk show after the NBA Finals game, but he admitted that he hadn't had a chance to watch the games before the interview.
"Well, I knew I was going to be on the show so I was excited to watch the games," he said. "But I have a 2-year-old and a 3-and-half-year-old, so, let's be honest, I'm not watching anything that doesn't have a talking tiger in it."
Apparently, Ryan's kids are obsessed with Daniel Tiger's Neighborhood. The more you know, right?
Ryan also talked about the intense training he underwent to play astronaut Neil Armstrong in the upcoming First Man. The physical training was so intense, Ryan thought he might have suffered brain damage.
"I did some physical training. At NASA, they put us through the paces in certain ways. For instance, they built this multi-axis trainer, which is something NASA designed just to help the astronauts prepare for the worst-case scenarios in space," he said. "But it's this thing that kind of sends you ass over teakettle. They would only do it for 20 minutes at a time or something but in the movie, because we had to get a lot of shots, I was in it for like six to eight hours. So I started to sort of smell a rat up here [he pointed at his head]. Something was wrong. That, and getting banged around in the capsules and hitting my head, that something might be wrong."
Continue reading below ↓
Recommended Videos
Ryan's partner, Eva, was there for him though.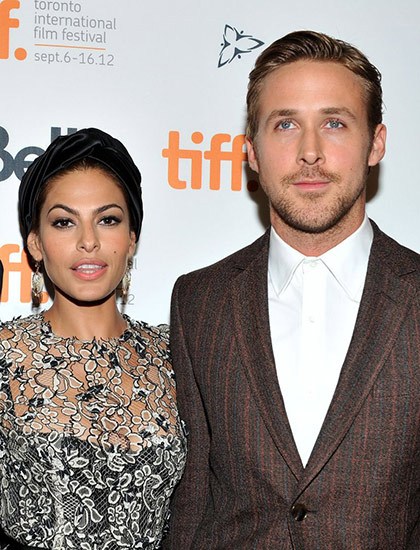 "Well, I knew something was wrong when I went home one night and I called Eva, and I was just hellbent on this idea that there were people in donut stores all around the world that were trying to charm their way into getting free donuts," he said. "She was so patient and listening. She was like, 'I've been saying you have brain damage as a joke, but I think you might have brain damage. I think you should go to the hospital.'"
Eva was right—Ryan had a mild concussion. Watch the trailer for First Man below:
***
This article originally appeared on  MarieClaire.com. Minor edits have been made by the Cosmo.ph editors.