Ryan Gosling dropped by Jimmy Kimmel Live to promote his latest film Blade Runner 2049. The conversation quickly turned to his Saturday Night Live episode, where he pretty much laughed his way through every sketch. "You know, I have this weird disorder where when I find something funny, I laugh. I'm working on it. There's only so much you can do."
Ryan also briefly opened up about his family, who joined him on the east coast over the weekend for his SNL gig. (If you haven't seen the latest photos of him and Eva Mendes ~*holding hands*~, please click here.) According to Ryan, the trip was his one-year-old daughter Amada's first to NYC and naturally, the city gave her the warmest of welcomes. "I brought her to the window in the morning and I said, 'Sweetheart, welcome to New York.' Two cars went 'smash' and smoke started pouring out. These two guys got out and I won't repeat the hand gestures for you but I quickly covered her eyes and ran away from the window." Oh, to be a fly on that wall simply to watch Ryan say, "Sweetheart, welcome to New York." Too much? Then you don't deserve these perfect photos of Ryan heading to Jimmy Kimmel Live. Oh, to be a fly hovering around that jean jacket...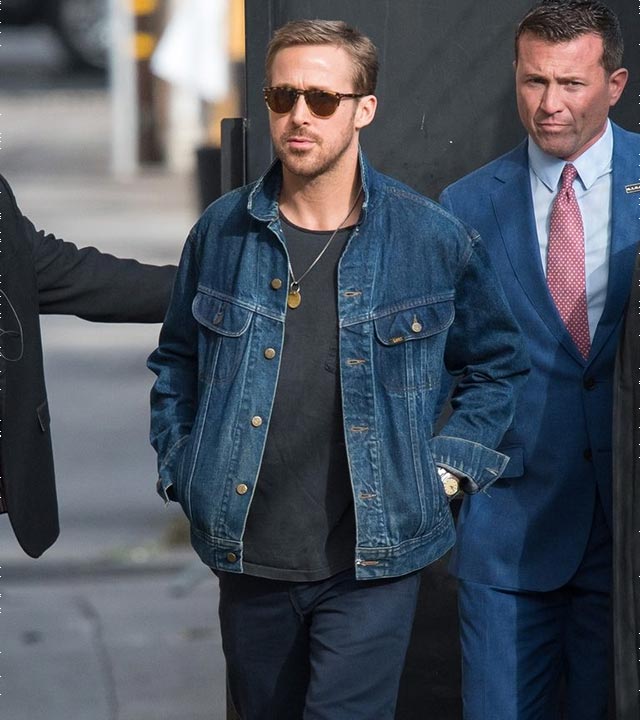 Follow Peggy on Twitter and Cosmo Celeb on Facebook.
***
This article originally appeared on Cosmopolitan.com. Minor edits have been made by the Cosmo.ph editors.
Continue reading below ↓
Recommended Videos