Actress/model Sam Pinto is a water baby. She loves the sea, and when she takes breaks from the bustle of city life, you'll spot her seaside catching waves or diving deep. Or wait, maybe it's the other way around: She practically lives on the beach but takes city trips. If you follow Sam on Instagram, you'll find that she posts tons of perfect shots of herself frolicking in the depths of the sea, and we're so impressed with how comfy she is underwater. 
Continue reading below ↓
Recommended Videos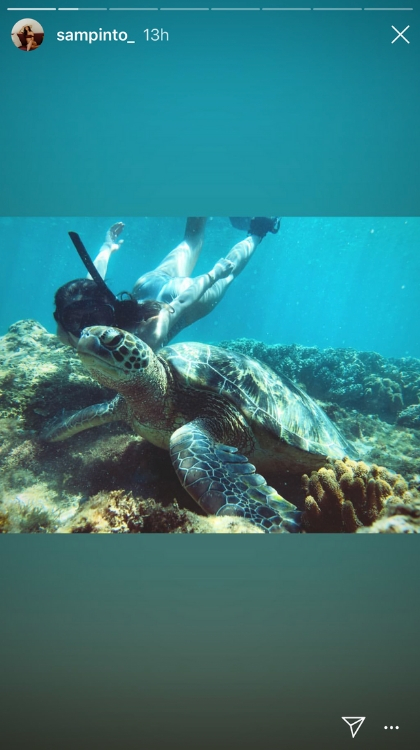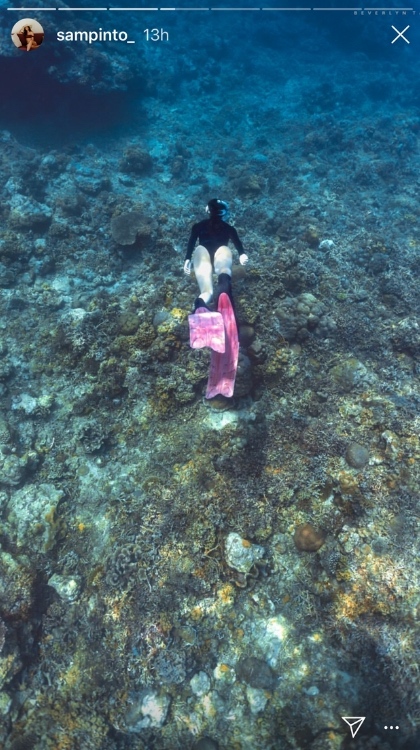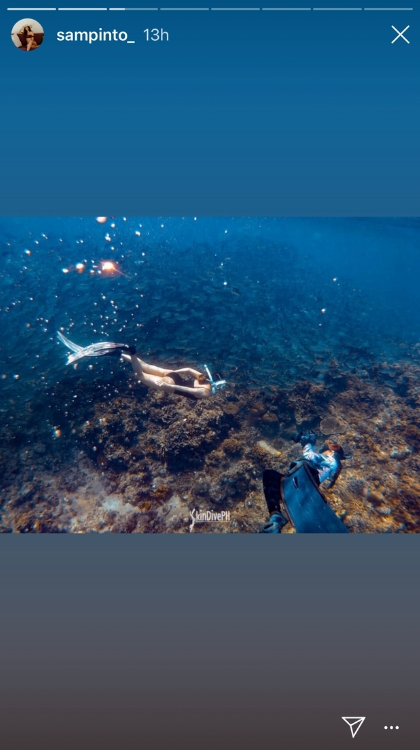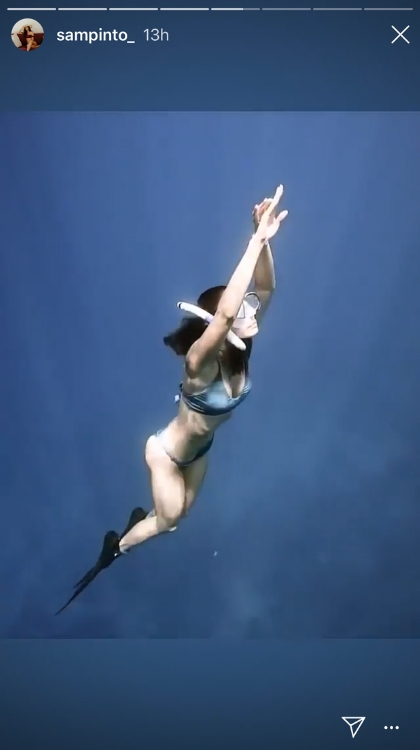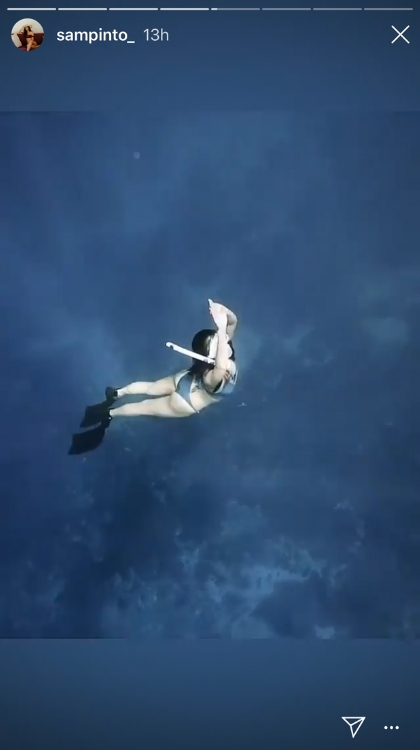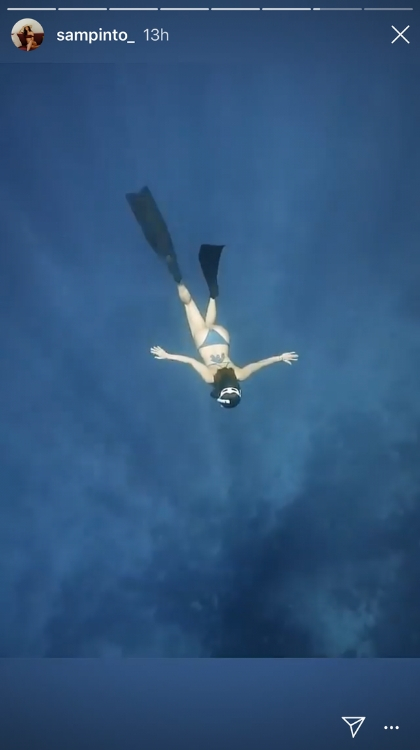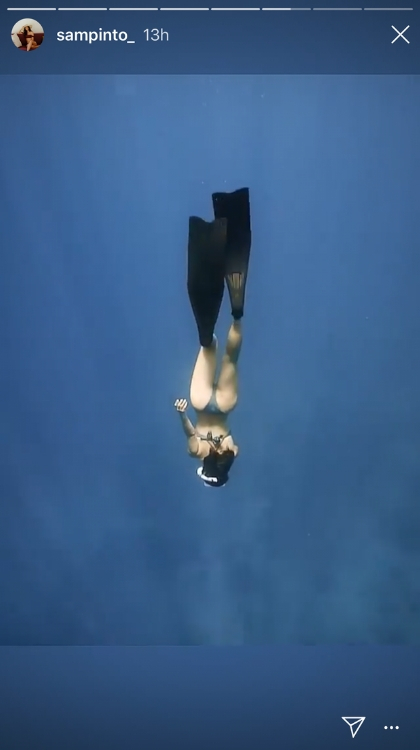 Skin diving, breath-hold diving, or free diving is a form of underwater diving technique that relies on breath-holding until resurfacing rather than using a breathing apparatus such as scuba gear. While a skin diver uses gear, too, they aren't just ordinary snorkel gear. The mask and fins are made specifically for skin diving purposes.
It takes some training to be able to skin dive, especially since the limits of breath-hold, immersion in water, and exposure to high pressure also have physiological effects that limit the depths and duration possible in free diving. As you can see though, Sam swims about perfectly. There's comfort and confidence when she does her dives, and she's inspiring us to add free diving to our list of summer must-dos.
Sam's degree of comfort in the sea doesn't exactly come as surprise, since she's practically a "self-confessed mermaid." In fact, her main gig nowadays is managing her family's resort in Baler, Aurora. After visiting the surfing haven a few years ago, Sam instantly fell in love with Baler and started looking for property. One thing led to another and in 2017, they opened L'Sirene A Boutique Resort. She's been super hands-on in managing and marketing the resort since then. 
She's living the life, girls. And no, Sam isn't a mere beach bum. She's a working mermaid living and loving her best life by—and in—the sea.
Follow Zo on Instagram. 
EXPLORE COSMO