Sandara Park recently uploaded a video of her and Park Bom singing 2NE1's "I Don't Care". Lee Min Ho was just announced as Lazada's new regional brand ambassador (with Kathryn Bernardo). We know, putting these two together sounds weird, but trust us, we have a story to tell!
With these ganaps from two of our favorite Korean stars, we're reminded of something that involves both Dara and Min Ho from 10 years ago, particularly a kissing scene in a music video. A kissing scene that they did not just once, twice, or thrice—they did it 50 times, lol!
Continue reading below ↓
Recommended Videos
SECOND-GENERATION K-POP FANS, YOU HAVE TO READ THESE:
Long before Kim Go Eun, Jun Ji Hyun, and Park Min Young, to name a few, came into Min Ho's ~life~, there was Dara who caught his attention in the music video of "Kiss" recorded by the 2NE1 member.  You can see an *emo* version of them wearing rockstar outfits, eyeliner, and striking hairstyles. Dara's signature 'do? Iconic. Lee Min Ho with long hair? Just wow.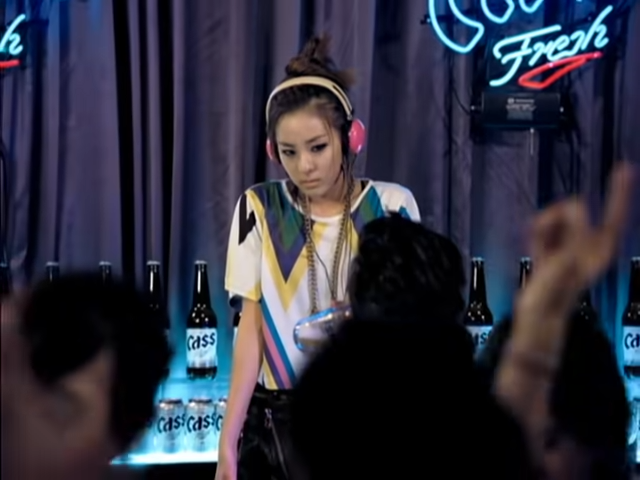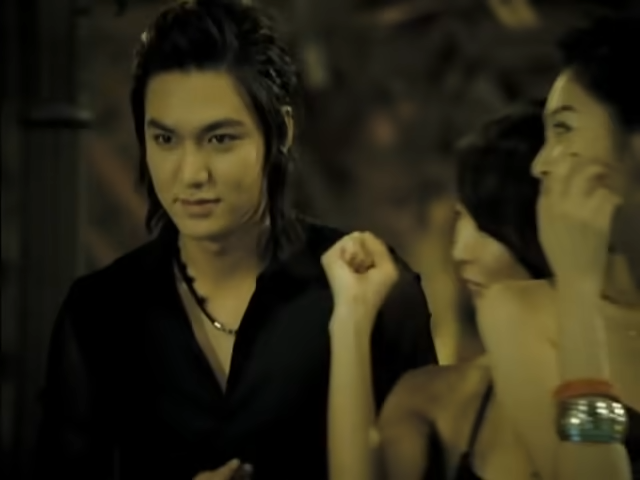 The MV, where they're promoting a beer brand, shows the two meeting at a party. Dara is a DJ and Min Ho is a partygoer...who gave her a surprise peck on the cheek right after dropping a ring in a glass of beer! Of course, Dara didn't let it pass and slapped Min Ho in front of the crowd, lol. You go, girl!
Next, they meet again during a concert, and Min Ho gave a *ring* to Dara using a beer can tab. This time they kind of connected already, and the next thing you know, he starts showering her with luxury gifts and invites her to yet another party. But being the feisty girl that she is, Dara threw the shopping bags after Min Ho left, with a smirk on her face. Come party day, Dara is now the one who surprises Min Ho by kissing him on the lips, followed by tearing a bunch of checks, and submerging the same ring into a glass of beer! Uhm, we guess revenge is really best served cold?
And before we even proceed with the ending, we caught a glimpse of a *fetus* Kim Woo Bin, who played the role of Min Ho's friend! The MV ended with Dara feeling ~fulfilled~, but she seems to be quite confused as she touches the beer can tab necklace that she's wearing. "Kiss" is just five minutes long, but we bet you agree that this is the K-drama we never had.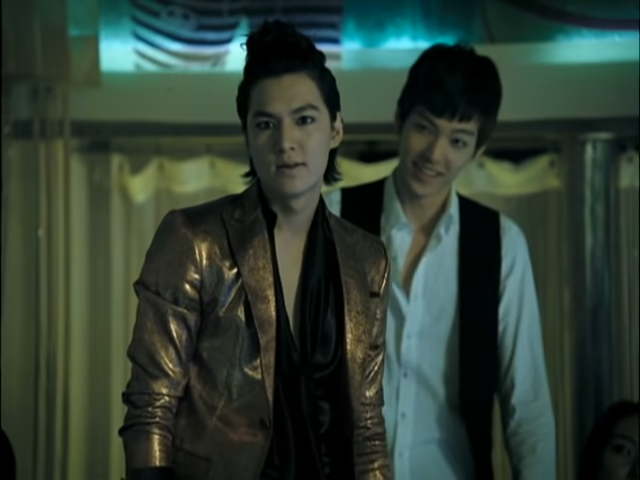 Now going back to the kissing scene, Dara mentioned in a variety show that they had to retake it 50 times because she was just starting in the industry! "I was a rookie, and there were so many people. I wasn't able to really feel the kiss." Now the number 50 will never be the same for us.
Enjoy the rest of the MV right here:
SECOND-GENERATION K-POP FANS, YOU HAVE TO READ THESE:
Follow Hanna on Instagram.