Remember when Hallyu fans went crazy after seeing this photo of Hwang In Yeop with his translator during his BYS Fun Meet in Manila? The photo went viral, and everyone was envious (including us)! We bet a lot of fans started dreaming of becoming translators, too. Many were curious about who the Korean translator is, how she became one, and who her favorite Korean celebrities are.
We talked to Sandra Jung and found out that aside from translating for Korean stars, she is also pursuing different fields including singing! Interesting, right? Get to know more about her in this online interview:
Hi, Sandra! A lot of people are curious about you. Can you tell us more about yourself?
Sandra: Hello, my name is Sandra Jung, isang dalagang Koreana and a.k.a ate translator here in Manila. Aside from translating, I am a host, radio DJ in Teeradio (preparing for the new season), and a singer.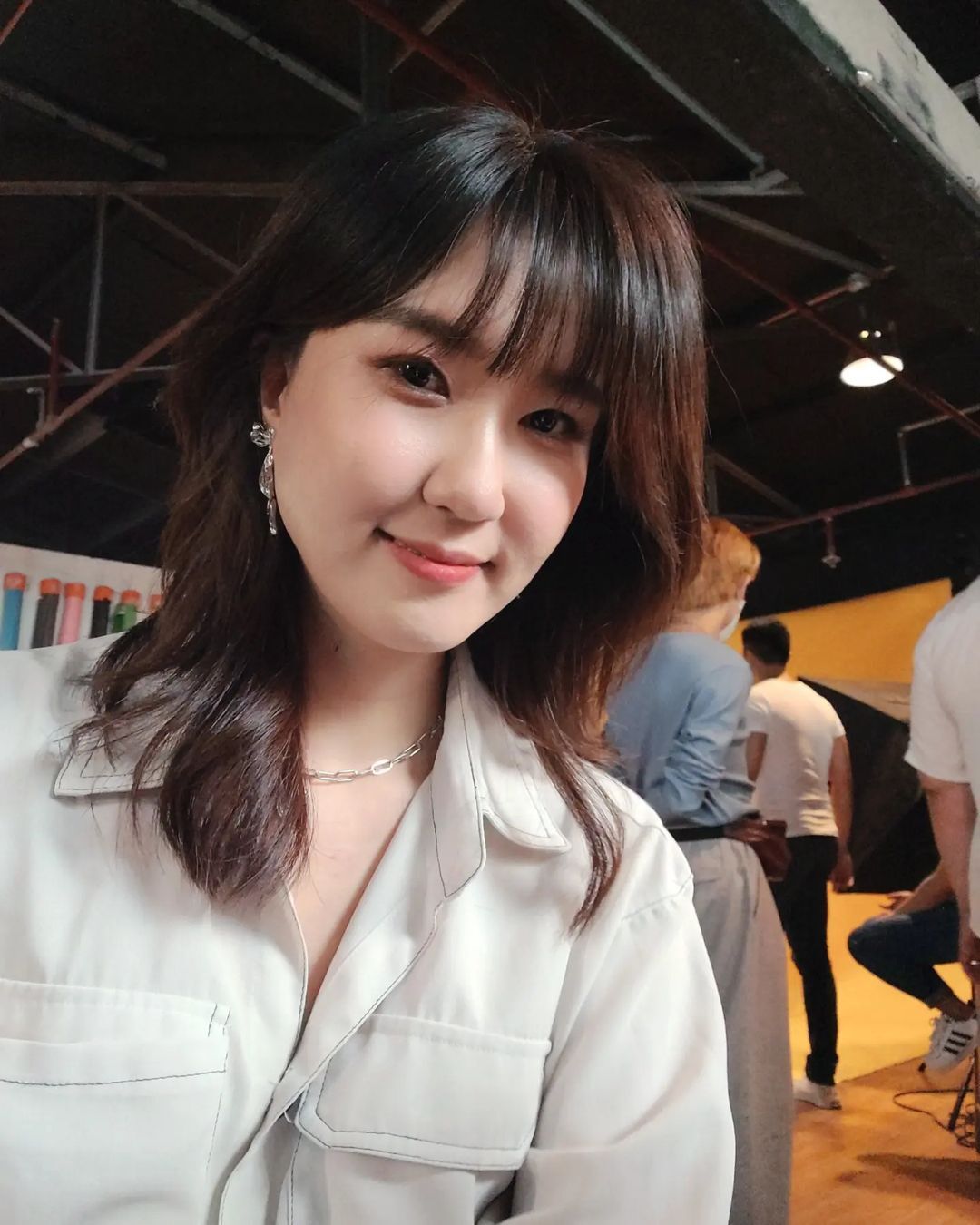 ADVERTISMENT - CONTINUE READING BELOW ↓
How long have you been in the Philippines?
Sandra: I studied here since I was in elementary school, so I've been here for more than 20 years already.
Is there a particular reason why you came to the Philippines?
Sandra: At first, my mom chose another country for me to study English in, but her friend recommended the Philippines as a country with a great opportunity to study English in, so I ended up coming here.
Are you fluent in Filipino? Or do you usually use the English language?
Sandra: I think I'm more comfortable with Taglish compared to English but even then, I am still practicing and studying to be more knowledgeable in both languages.
How is your stay in the Philippines? What do you love the most about being here?
Sandra: When I was a kid, I didn't know anything about other countries except South Korea. I was not good at English, and I only spoke Korean. I wasn't familiar with the Philippines' culture. But now I feel more comfortable staying here rather than in other countries. And I lived here more than I have lived in Korea. Because it's been more than 20 years. Time really flies so fast. I love the food, travel spots, friendly Filipinos, my work, and my friends. Ang dami ko pa lang gusto!  I think Filipino food is so delicious, and the tourist spots in the Philippines are already famous among Koreans.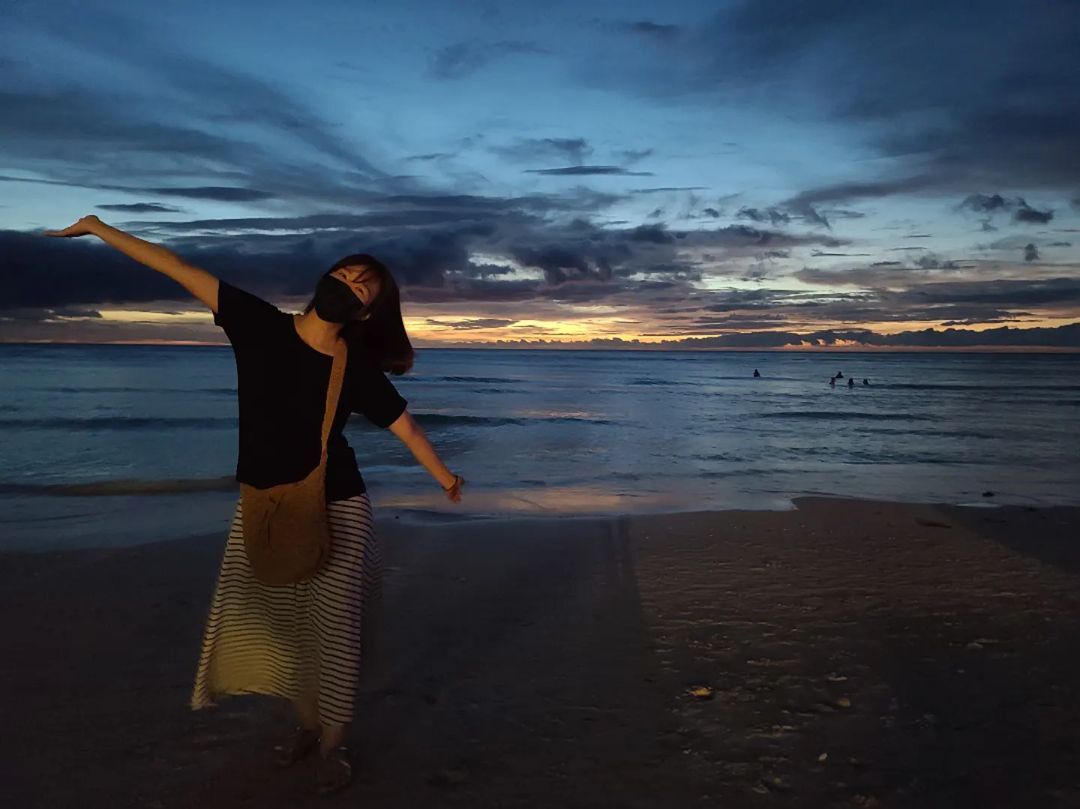 Have you traveled around the country?
Sandra: Not so much but I went to Boracay, Cebu, Bohol, Batangas, Laguna, Subic, and Tagaytay. I want to travel more, especially to Palawan and Siargao. I watched the Siargao movie before and it made me want to go there my friends are saying na sobrang ganda daw sa Palawan, but I haven't visited yet. Hopefully, I can go soon.
What do you do? Are you a full-time translator?
Sandra: I am a host, DJ, singer, and translator. I don't do this full-time. I freelance. When I was 5 years old, I really wanted to be a singer in South Korea and I joined competitions. But I stopped my dream when I came to the Philippines because I don't have any idea that I can be a singer here. But when I was a high school student, I joined the Glee Club and learned OPM songs, especially the songs of Regine Velasquez. I fell in love with OPM and then I watched Sandara Park join Star Circle Quest at that time, so I told myself that I want to continue my dream to become an artist in the Philippines and not give up my dreams.
I think I saw that there is an opportunity here as well. But the reality was not on my side. I experienced financial hardships and found it difficult to fund my tuition fees, so I stopped my college studies for two years. I went back to South Korea to be an English Teacher and earn money. After coming back to the Philippines, I worked in a Korean bank. But I still couldn't give up my dream, so I tried searching for auditions here in the Philippines, and luckily, I found I Love OPM. That was my first audition, and it was shown on TV. That's where I truly discovered that this is my passion.
ADVERTISMENT - CONTINUE READING BELOW ↓
And after a few years, most of my friends shared that they are trying and learning about hosting aside from singing. Luckily, I saw a Facebook post that Teeradio was looking for a DJ, so I tried it myself even though I am not a professional DJ or host. And I got in! After that, I pushed myself to try different things so I can achieve the things I want. And I kept practicing to grow my skills.  Eventually, I became a host in some K-pop events and local company events.
Trending Korean singer Sandra Jung collaborates with OPM icon | ASAP Natin 'To
Recently, you went viral for being Hwang In Yeop's translator. What is it like translating for the biggest Korean celebrities?
Sandra: I was so surprised because I have been a stage translator for a long time now but suddenly this time the photos became viral on social media. I think it's because Hwang In Yeop was so friendly and gentle. And, of course, the camera angle when the photos were taken was a reason why the photos became viral.
Being a stage translator of the biggest Korean celebrities was such a big pressure at first because there's a risk of misunderstanding the English or Taglish translations. Because, of course, the fans are the most important during events since they went to the event to enjoy moments with their favorite artists. Even now, I review the script and personalities of the celebrities so I can translate and explain properly as much as I can to the fans and the artists at the same time. Celebrities came here to meet their fans, so I want to be able to express what they really want to say.
[FULL] Hwang In Youp BYS Manila Presscon - Talks About His Davao Friends and HS Life, Jollibee, etc.
How did you start becoming a translator for Korean events?
Sandra: I used to do business translation before. My Korean friends asked me if I can translate for a Korean concert. They gave me opportunities to be a translator for Korean events.
What were the most memorable events you worked in?
Sandra: Actually, every event is memorable to me. But maybe if I will choose some, I'll pick Park Hyung Sik's fan meeting, IU's concert, and Hwang In Yeop's fan meeting.
Park Hyung Sik's fan meeting was my first time being a stage translator. The artist came up to the host and me to tell us not to be too stressed and just enjoy. He's so friendly and kind.
In IU's concert naman, I'm a huge fan of IU. I couldn't believe that I was there during her Manila concert and while working, there is an opportunity for me to listen to her music. It was such an amazing and unforgettable moment for me.
And lastly, Hwang In Yeop's fan meeting was my first stage translating work after the pandemic, so I was a little worried because, for more than 2 years, I couldn't stage translate. However, he was so kind and approachable. I think this is the reason why the photos and videos became viral.
I really cannot forget all my experiences during events. I'm so thankful for the opportunities given to me.
ADVERTISMENT - CONTINUE READING BELOW ↓
You talked about your other passions and career paths. What do you love the most about each of them?
Sandra: Being a singer was truly my first dream when I was a kid, so singing will never not be a part of my life. I keep doing cover songs and posting them on YouTube. Sometimes, I also explore writing my own songs.
As a host, I'm still honing my skills because I feel happy when I can communicate with the audience. And when the celebrities or main guests are happy, it makes me feel fulfilled.
As a radio DJ, I'm also learning from it. It makes me so happy to meet new people from different backgrounds and industries to interview them and learn from them. Also, some of them became my fans and friends, too!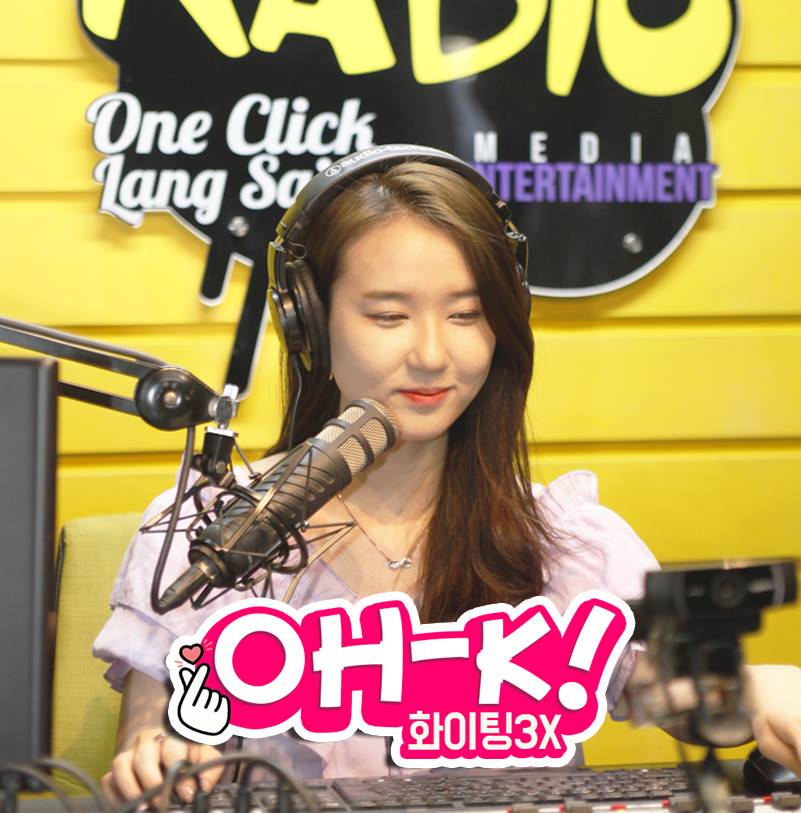 Maybe next time I want to try acting. I have a few experiences as an extra for some movies/shows.
[Korean version] MOIRA - ikaw at ako | Sandra Jung
What are your future plans and goals?
Sandra: So many I can't pick one. Haha! I think I'm a greedy person but I'm not sure if I'll achieve them all. However, I like having a lot of future plans so if I achieve at least one of them, I will really appreciate it. I want to be an artist in the Philippines doing professional hosting and translating. I also want to start an academy or studio to train people who have the same dreams as me. I want to continue making content for my YouTube channel and so much more! Haha! Ang dami, 'di ba?
[Behind the Scene] Eat bulaga
Tell us about your family. Are they here in the Philippines?
Sandra: Yes, they are. They decided to come here because I don't go home to South Korea. Haha!
What do you love doing whenever you're not busy?
Sandra: I'm just at home sleeping, watching K-dramas, listening to music or I go out with friends. I like going to noraebang (videoke). And I love to travel.
ADVERTISMENT - CONTINUE READING BELOW ↓
Where can our readers follow you on social media?
Sandra: I have Instagram (@sandrajung07), TikTok (@sandrajung07), YouTube (Sandra Jung), Facebook (Sandra Jung / DJ Sandra) and Kumu (@sandrajung).
Anything you want to say to your fans, those who support you, and to those who want to get to know you more?
Sandra: Maraming salamat po sa support na binibigay niyo sa akin. Meron akong mga supporters called Sunflowers. Nagsimula sila noong I Love OPM and even now, they are so active at minsan may gathering din kami. At sa mga bagong supporters ko po, maraming salamat din sa support at sa mga encouragement niyo sa akin. Lahat kayo ang bumubuo sa buhay ko and I want to give back lahat ng pagmamahal at pagsuporta niyo sa akin. I will keep trying hard and doing my best para makita ko kayo more in the future.
*This interview has been condensed and edited for clarity.
MORE FANGIRL STORIES HERE:
I Attended My First Korean Fan Meeting And It Was *With* Hwang In Yeop
I Attended the 'Begin Again' K-Pop Concert And Ended Up Having a New ~Bias~
I Went To BTS' Manila Concert In 2017 And It Was *The Most Beautiful Moment In My Life*