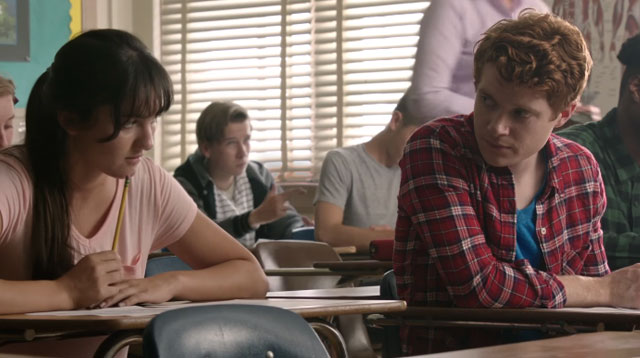 Watch this ad. Just watch it. And see if you can figure out the mystery in it, and then come back and let's talk about it. But seriously; do not read any further until you watch it! You'll ruin it.
OK, so you watched it?
Right?
OK, so:
Wow. That was an absolutely devastating, disorienting twist ending. I was speechless for a good five minutes after watching it.
Nicole Hockley, co-founder and managing director of Sandy Hook Promise, who lost her first-grade son Dylan in the Sandy Hook massacre four years ago this month, told Ad Week,"When you don't know what to look for, or can't recognize what you are seeing, it can be easy to miss warning signs or dismiss them as unimportant. That can lead to tragic consequences."
"It is important for us to show youth and adults that they are not helpless in protecting their community from gun violence—these acts are preventable when you know the signs. Everyone has the power to intervene and get help. These actions can save lives."
They add that Sandy Hook Promise says 80 percent of school shooters and 70 percent of individuals who commit suicides told someone of their plans before taking action, but nobody intervened.
Follow Laura on Twitter.
***
This article originally appeared on Cosmopolitan.com. Minor edits have been made by the Cosmo.ph editors.
Recommended Videos