Guys, remember when Scarlett Kramer cried because she wanted iKON member Bobby to come to her birthday party? 
To recap: On March 23, Scarlett's dad, PBA player Doug Kramer, posted a video on his Insta account where he asked fans to help make Scarlett's birthday wish come true: to have Bobby "perform or sing for her [on] her birthday."   
ADVERTISMENT - CONTINUE READING BELOW ↓
That same day, Bobby posted a video on his Instagram Stories, where he sang and wished Scarlett a happy birthday! 
It looks like Scarlett finally got her wish (again) because during iKon's "Continue" concert in Manila this weekend, she got to meet Bobby face-to-face. Her mom, Cheska Garcia Kramer, and dad posted photos of them on Instagram, along with Scarlett's ate Kendra Kramer.
ADVERTISMENT - CONTINUE READING BELOW ↓
The girls even got to hug him! Both Scarlett and Kendra looked overwhelmed as Bobby waved to them and when they handed him their letters. "Scarlett, I've never seen you so composed in your life," Doug commented. The adorable bb girl answered, "I'm shaking." Check out the video below: 
There's more, you guys! Bobby even posted a photo of Scarlett and Kendra's letters on Instagram Stories: 
ADVERTISMENT - CONTINUE READING BELOW ↓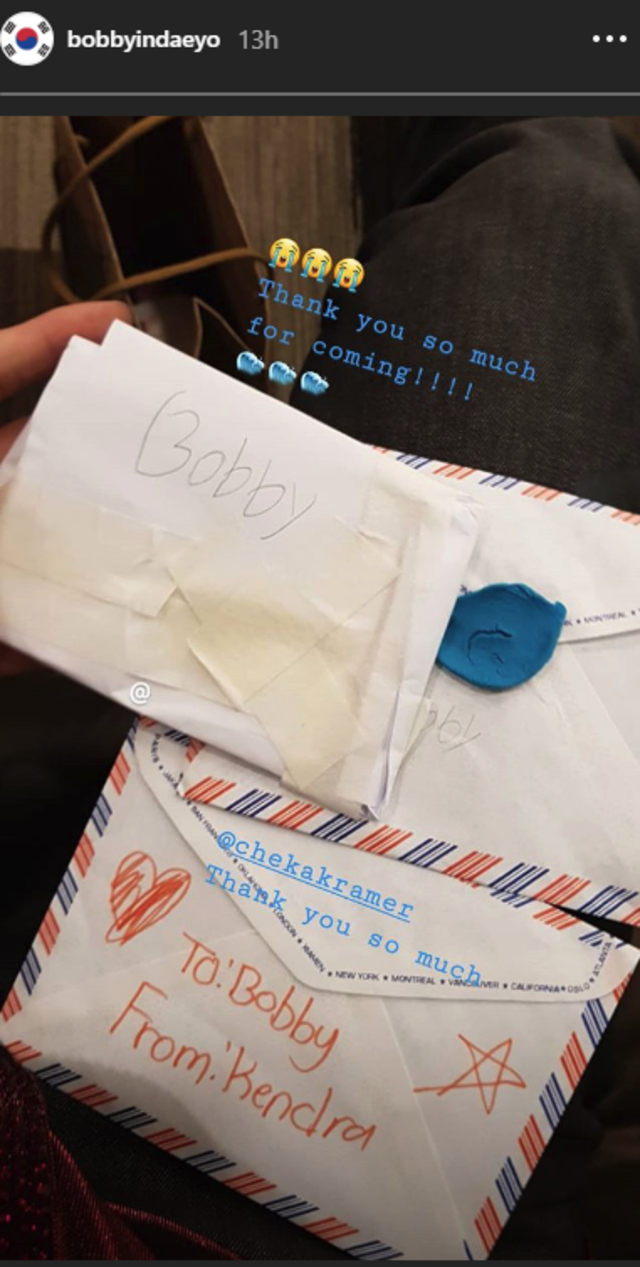 This was an early birthday treat for Scarlett since she will be turning seven years old on November 28!
Follow Lily on Instagram.
EXPLORE COSMO