Please put on some protective eyewear, because what you're about to see is equal parts startling, confusing, and—unexpectedly—kinda cute. In other words, it's Scott Disick and Sofia Richie's relationship timeline, a wild ride full of "WTF?" "Wait, is this real?" and "Huh!" that'll have you questioning everything you thought you knew about May-December relationships. Because yes, in case you forgot, Scott Disick is 35 and Sofia Richie is 19.
May 28, 2017
Word on the street is that Scott and Sofia are dating after they're spotted flirting atop a yacht—but considering Scott's coming off a summer of, um, "love" (read: he was spotted making out with a million girls, including Bella Thorne), no one takes it very seriously. In fact, Sofia Richie herself shuts down the relationship rumors, lying to herself/the world in the process:
Continue reading below ↓
Recommended Videos
June 10, 2017
"Homies" Scott and Sofia are spotted walking arm in arm on a date to Nobu in Malibu. Hmmmm.
September 24, 2017
Scott posts a photo of himself nuzzling Sofia's neck on Instagram Stories and the world collectively gasps. Is this...could it...can this really be happening?!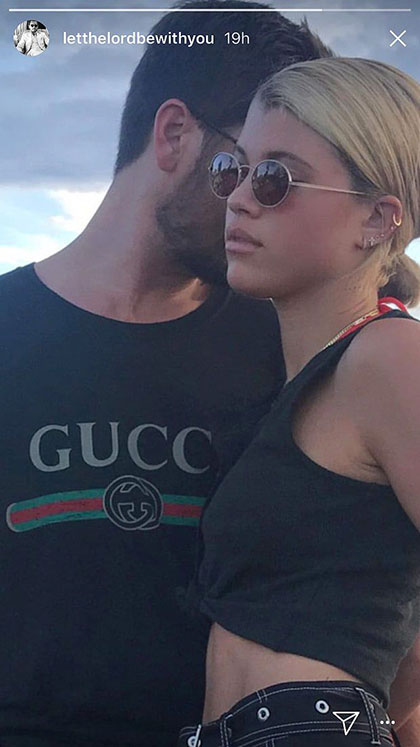 October 2, 2017
Scott and Sofia make it Instagram official while on vacation in Puerto Vallarta, Mexico! THIS! IS! IN FACT! HAPPENING!
October 17, 2017
Scott and Sofia vacation in Venice. Everyone is all like "Welp...guess this is a thing now, huh?!"
December 6, 2017
Scott and Sofia hit up their first official event as a couple! Sofia, presumably, couldn't drink alcohol, because she's 19. Remember?!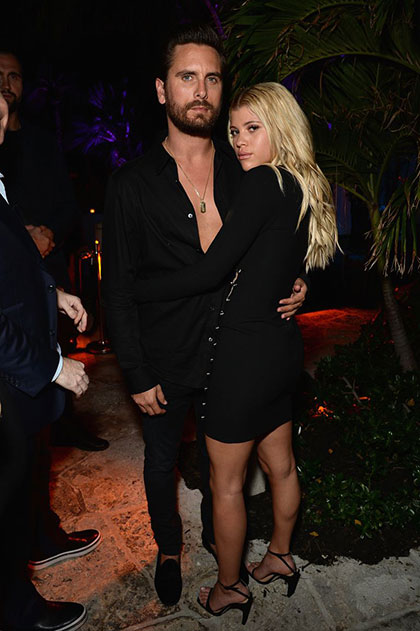 December 8, 2017
Scott and Sofia kiss in front of a fleet of photographers at the Sugar Factory in Miami. Kay.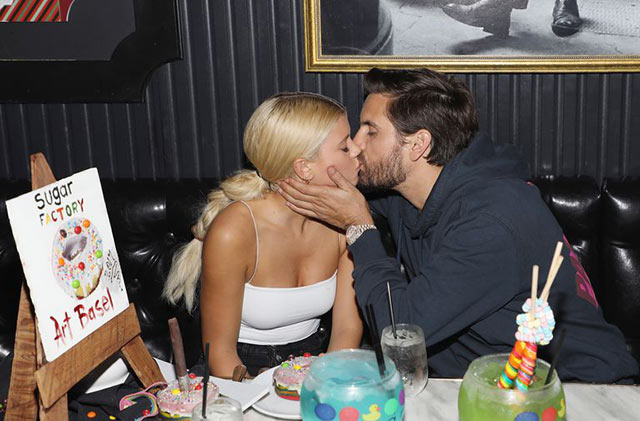 December 29, 2017
Sofia and Scott head to Aspen to ring in the New Year with matching puffy jackets!
January 28, 2018
Kendall throws major shade at the couple, commenting "Awww Scott and his kids" on an Instagram pic of Scott and Sofia driving with Penelope. I'm scared.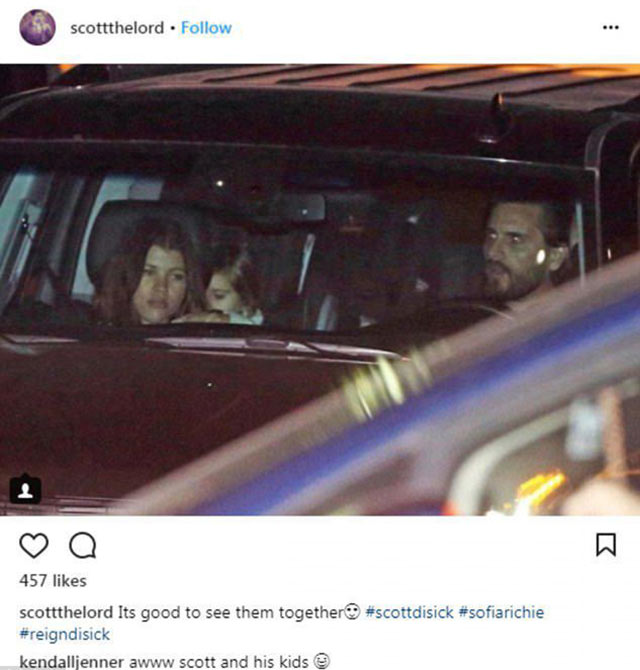 February 11, 2018
Kris Jenner confronts Scott about dating someone so young during an episode of Keeping Up with the Kardashians. Their awk convo is as follows: