I was bored one night so I decided to explore Netflix's list of K-dramas. I was surprised to see they have Koreanovelas in the roster and Secret Garden caught my eye—a.k.a the series that was so popular when it was released. All my friends were talking about it. I got curious. And I realized that I haven't watched a lot of Ha Ji Won and Hyun Bin dramas, either. So, I decided to give Secret Garden a chance and dove into episode one despite being 12 years too late.
What's Secret Garden all about?
Kim Joo Won (Hyun Bin), a department store CEO, tries to resolve a scandal caused by his cousin, Oska (Yoon Sang Hyun) but instead gets involved in a mix-up with Gil Ra Im, a hardworking stuntwoman. Joo Won gets so curious about Ra Im that he starts to pursue her. Their lives get even more intertwined as Oska's first love, Yoon Seul (Kim Sa Rang), goes on a blind date with Joo Won and wants to marry him. On top of that, Ra Im and Joo Won's bodies magically start switching with each other making things more complicated (and even more hilarious).
ADVERTISMENT - CONTINUE READING BELOW ↓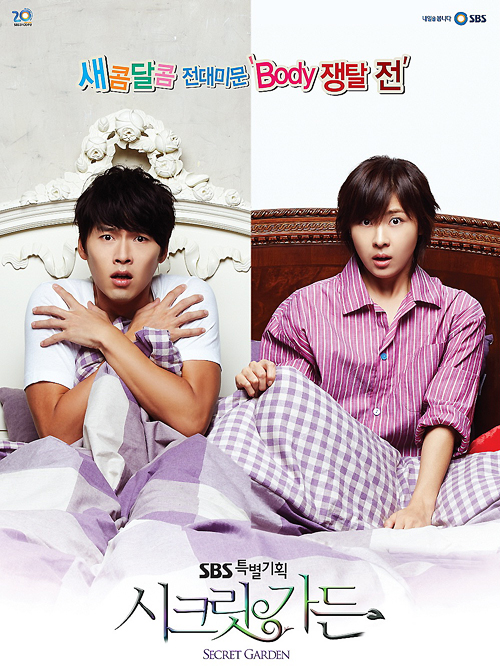 The Secret Garden cast members
1. Hyun Bin as Kim Joo Won
The character: Young, handsome, and rich CEO of LOEL department store, Kim Joo Won is your typical handsome but arrogant main character. He seems like he has it all but people don't know that a trauma when he was younger which he doesn't have memories of made him claustrophobic so he cannot ride elevators. Upon meeting Gil Ra Im, he couldn't get her off his mind, so he decides to pursue her and see why he is so curious about her.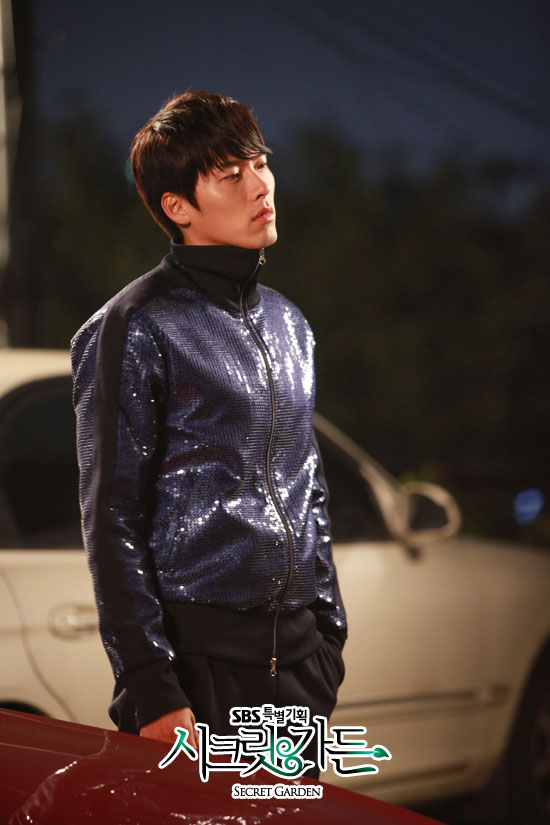 The actor: K-drama lovers probably know him because of his role in Crash Landing On You but Hyun Bin has several notable roles in other successful movies and dramas like My Name Is Kim Sam Soon, Memories Of The Alhambra, A Millionaire's First Love, and The Negotiation. Hyun Bin has also won several awards over the course of his acting career including the Grand Prize or Daesang for TV at the 47th Baeksang Arts Awards in 2011 for his performance in Secret Garden.
ADVERTISMENT - CONTINUE READING BELOW ↓
2. Ha Ji Won as Gil Ra Im
The character: Hardworking and strong on the outside, soft and lonely on the inside, Gil Ra Im is a stunt woman who takes pride in her work. She is a loyal member of Director Im Jong Soo's action school. Upon meeting the persistent Kim Joo Won, she tries to push him away at first but ends up growing closer to him as they magically switch bodies. She is also a big fan of Oska, who, coincidentally, is Joo Won's cousin.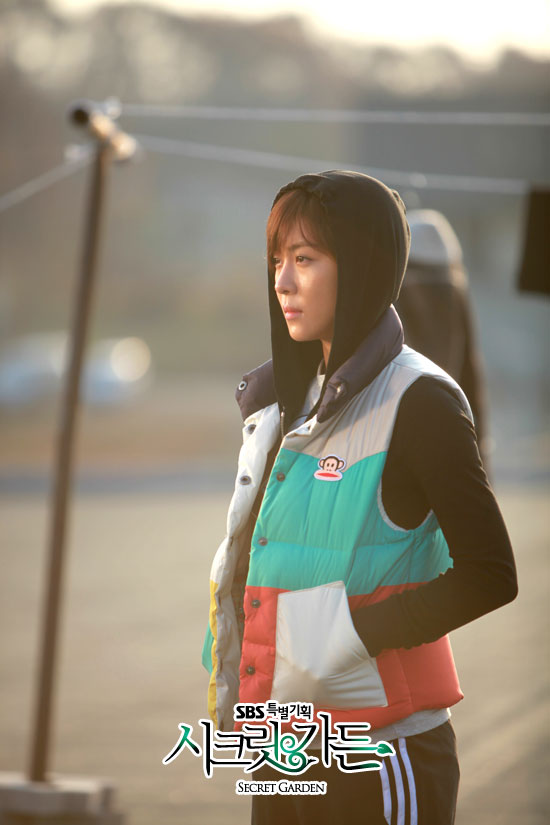 ADVERTISMENT - CONTINUE READING BELOW ↓
The actress: Ha Ji Won is a critically acclaimed actress with several films and dramas under her belt. She is known for her ability to do different genres. A few of her notable works include 100 Days With Mr. Arrogant, Memories Of Bali, Hwang Jini, "The King 2 Hearts, and Empress Ki. She also won several awards all throughout her career including Best Actress from Grimae Awards for her performance in Secret Garden.
3. Yoon Sang Hyun as Oska / Choi Woo Young
The character: Famous singer Oska starts to lose popularity due to his involvement in different scandals related to women and his unprofessional attitude at work. He meets his first love, Yoon Seul, again and realizes he is not yet over her. He also becomes interested in signing a young musician named Tae Sun to his label and tries to persuade him. Slowly, he learns his lesson and changes his ways.
ADVERTISMENT - CONTINUE READING BELOW ↓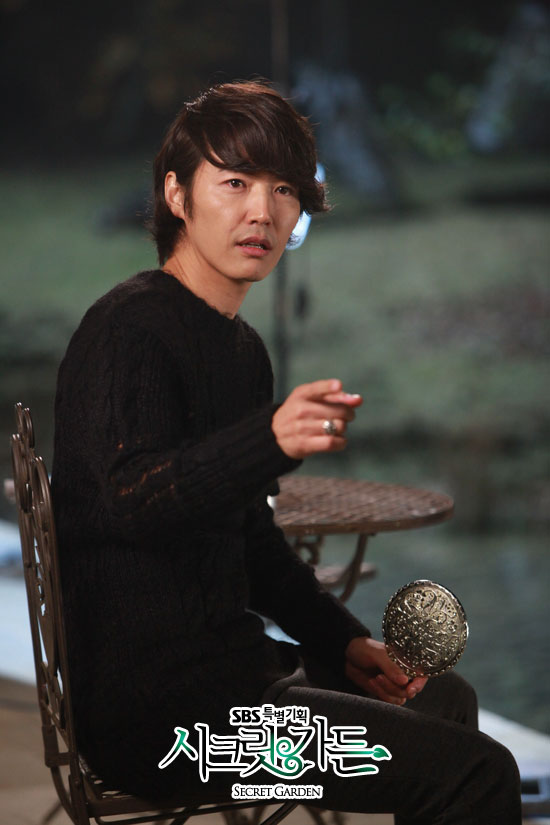 The actor: Yoon Sang Hyun debuted at the age of 32 but that didn't stop him from landing notable roles in dramas like My Fair Lady, I Can Hear Your Voice, Shopaholic Louis, and 18 Again. Besides acting, he is also a singer. He has released several OSTs and even has a Japanese album called Precious Days.
ADVERTISMENT - CONTINUE READING BELOW ↓
4. Kim Sa Rang as Yoon Seul
The character: Yoon Seul is Oska's first love who broke up with him because of something Oska said behind her back. She is now a music video director in charge of Oska's new music video. She tries to hurt Oska in the process by trying to date his cousin, Joo Won, but her true feelings for Oska still remain.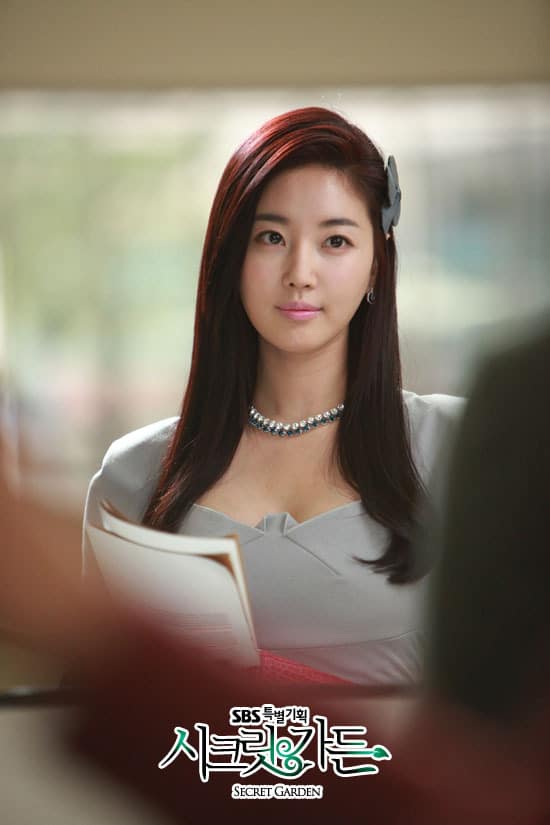 ADVERTISMENT - CONTINUE READING BELOW ↓
The actress: Kim Sa Rang was crowned Miss Korea in 2000 and became South Korea's representative to Miss Universe in 2001. She starred in several TV series and movies including Radio Dayz, Mina, Thousand Years Of Love, A Love To Kill, and The King And I. She also starred in Lee Seung Gi's "Because You're My Woman" music video.
Reasons why I love Secret Garden:
1. Gil Ra Im in action as a stunt woman is really cool.
I think this is the first time I watched a drama where the female main character worked as a stunt woman. And I think this made Gil Ra Im's character quite interesting. The scenes where she was filming her action scenes made me hold my breath and root for her. Kudos to Ha Ji Won for pulling off her role so well.
2. The magical body-switching is so random but hilarious!
At first, I felt like this drama could have worked out even without the fantasy element. But as I watch the episodes where Ra Im and Joo Won were in each other's bodies, I was laughing so hard. I have only ever watched Hyun Bin in Crash Landing On You, so I expected him to be like he was there—a little stoic and serious. However, I saw a different side to Hyun Bin in this drama! His facial expressions as Ra Im were so on point and funny!
ADVERTISMENT - CONTINUE READING BELOW ↓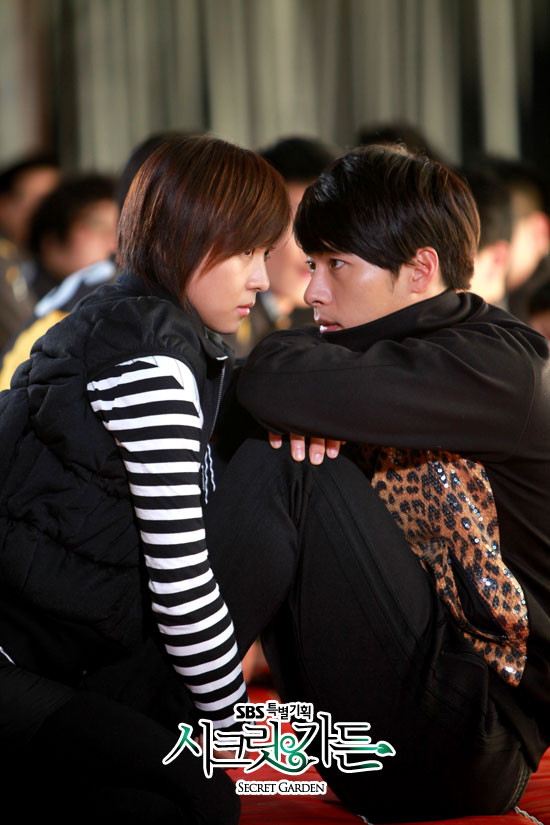 3. Oska and Seul's love story had me hooked.
I was looking forward to how these first loves would resolve their misunderstanding and eventually get back together. I really liked the way they pushed and pulled throughout the series—pretending they are indifferent to each other but secretly hurting and pining for each other when they're alone. I love how they grew mature as individuals and then realized how important the other person is to themselves.
ADVERTISMENT - CONTINUE READING BELOW ↓
4. Watching young Lee Jong Suk in a supporting role was a pleasant surprise.
Lee Jong Suk is my ultimate Korean actor bias, so it was such a pleasant surprise when he appeared in the drama. I totally forgot he was in Secret Garden! His character is quite cool, and I can't help but smile at his sarcastic remarks.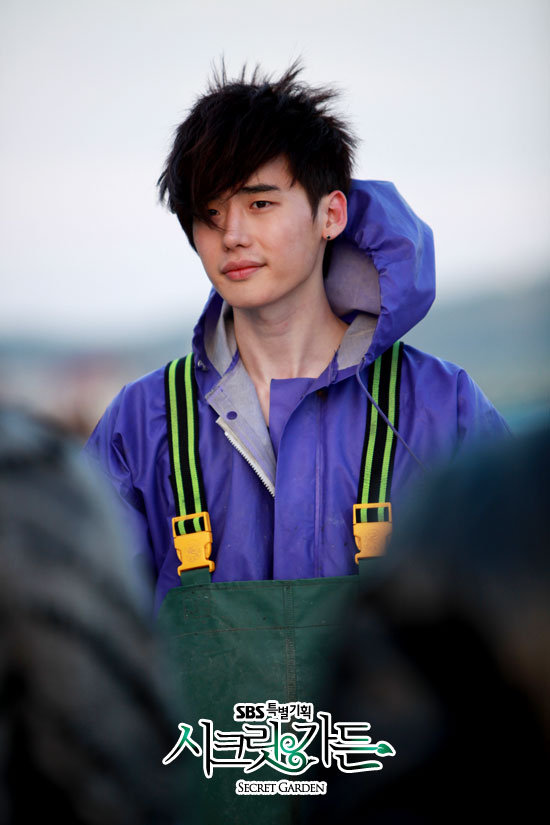 ADVERTISMENT - CONTINUE READING BELOW ↓
5. My second lead syndrome is real.
And it's all because of Lee Phillip as Im Jong Soo! His affection for Ra Im was so obvious in his eyes and I'm quite frustrated at Ra Im for never noticing. I also think it was a bit unfair that he never got a fair chance with her because Joo Won told him not to confess to her when he was in Ra Im's body. I wish he at least was able to convey to her how he truly feels even if it means getting rejected. He deserved that at the very least. Why was Gil Ra Im so oblivious?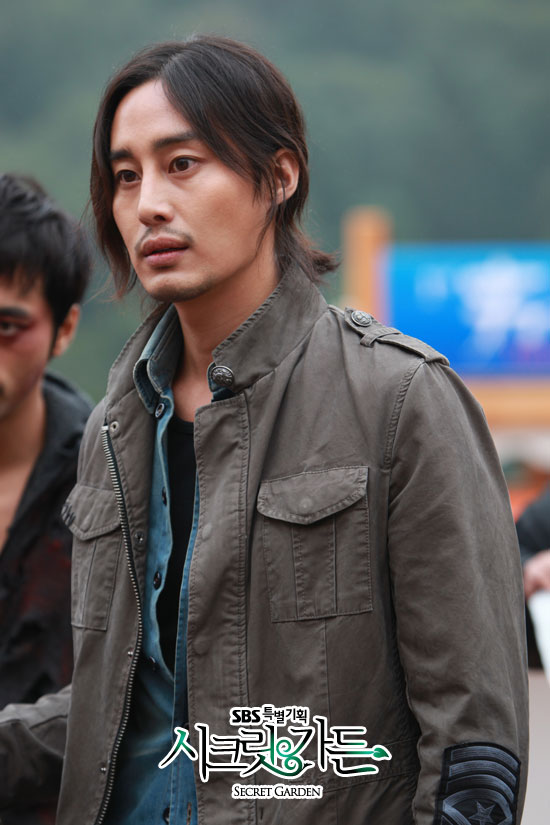 ADVERTISMENT - CONTINUE READING BELOW ↓
I really appreciate the way he treats Ra Im and I'm glad he wasn't short-changed at all at the end when Son Ye Jin made a cameo and asks him what he thinks of her. OMG. Now I'm half-wanting to watch how this would play out if it wasn't the end of the drama already! Definitely one of the best cameos ever!
6. The OSTs are songs I will add to my playlist.
OSTs by Baek Ji Young, Sung Si Kyung, 4Men's Shin Yong Jae, and Kim Bum Soo? This is a star-studded OST line-up in itself! I love the songs and how they play perfectly in the background when an important scene plays out. And the way they also used some of the songs for Oska's album and concert made the OSTs more intertwined with the drama itself.
[MV] BAEK JI YOUNG _The woman (SECRET GARDEN DRAMA OST Part.1)
Overall, Secret Garden gave me a good laugh. There were high points and low points in this drama. I wasn't mesmerized and hooked by the storyline compared to other series and there were moments where I regretted a little that I didn't watch this when it was released. I feel like I would have enjoyed it more then. I guess there are just jokes and elements that are fit for a certain season. There used to be a time when crazy things happening in K-dramas without explanations were kind of accepted but now I just want more details and rationale on why something happens, and this drama fell just a tad short on that.
ADVERTISMENT - CONTINUE READING BELOW ↓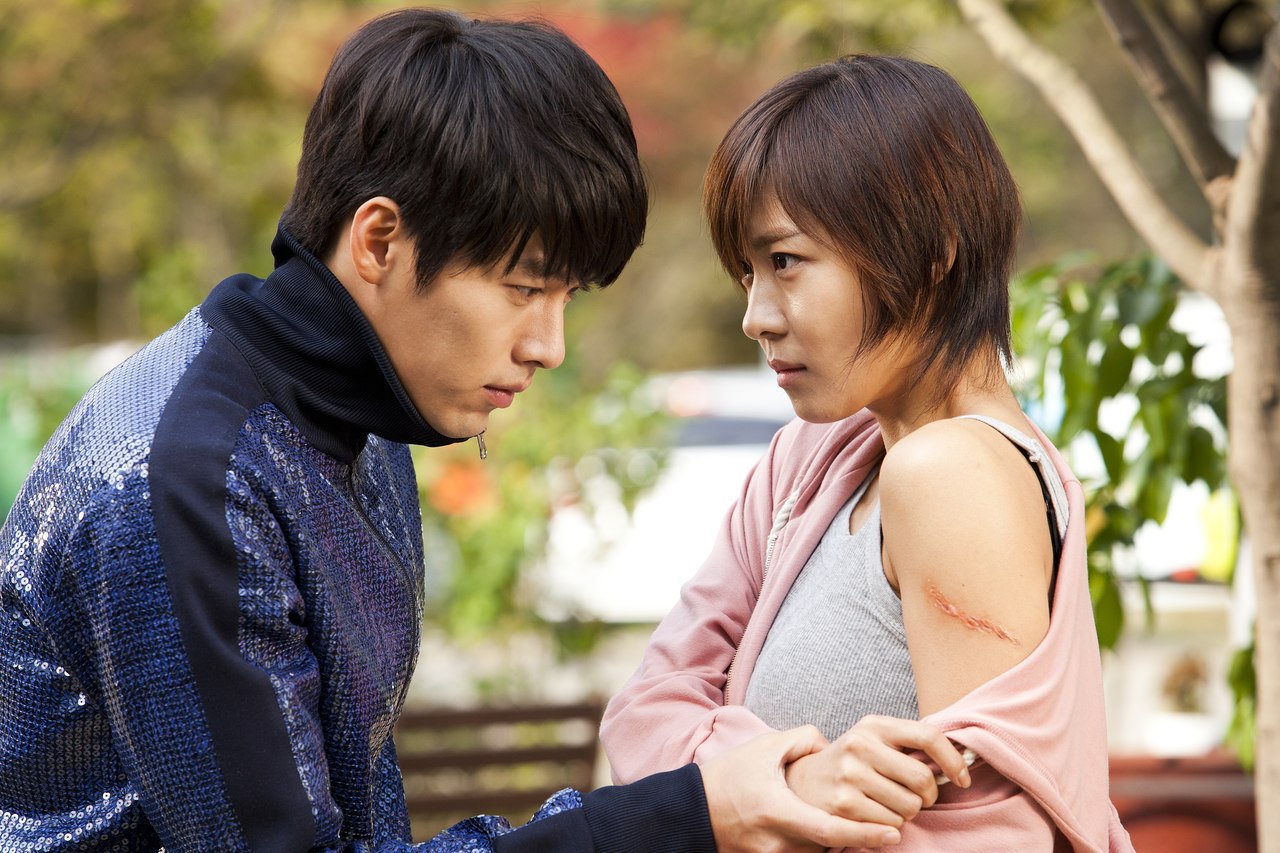 But if you want a light romance with a fantasy twist, this drama is for you. The banter and chemistry among the characters are something to watch out for. And if you've watched this before, I'm sure you will enjoy rewatching it. There's just a hint of the nostalgic element that you will love to reminisce in.
ADVERTISMENT - CONTINUE READING BELOW ↓
MORE K-DRAMA REVIEWS RIGHT HERE:
'Vincenzo' Is Probably The Best K-Drama I've Ever Seen, Here Are All My *Feelings*
'Our Beloved Summer' Is A Sweet Reminder That Nothing Is More Important Than The People You Love
Trust Us, 'All Of Us Are Dead' Is The *Must-Watch* Zombie K-Drama You Shouldn't Miss