Selena Gomez just hit Instagram to respond to dating rumors.
Selena has been spotted with her rumored ex-boyfriends Samuel Krost and Niall Horan, causing fans to speculate about her relationship status.
Wondering who Selena Gomez is dating? That'd be no one, something she just made all kinds of clear on Instagram following rumors about both One Direction's Niall Horan and her ex-boyfriend KROST founder Samuel Krost.
"I'm not dating anyone," she wrote. "I've been single for two years. I'm on God's timing, not mine."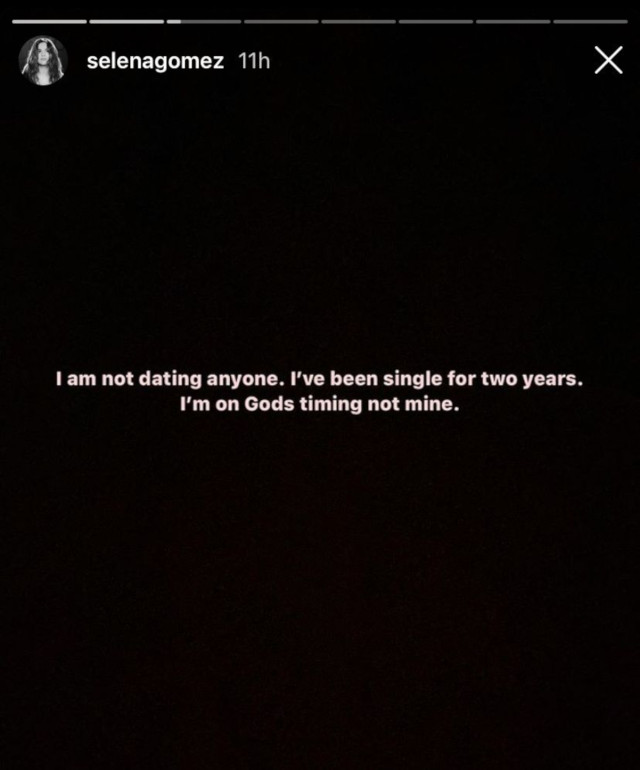 In case you're confused about these ~rumors~, the internet melted down when Selena was recently spotted with Niall, and while they were simply hanging out in a group, he fully had his arm around her:
These two were last speculated to be dating back in December 2015, when they were spotted on a date at the Santa Monica pier. Oh, and they were seen "kissing, hugging, and dancing close to one another" at Jenna Dewan's 35th birthday party, which, truly, lol.
Meanwhile, Selena was also recently seen with Samuel—who she briefly dated in January 2016. He ended up confirming their relationship months later, Instagramming and deleting, "Selena is a real girl with a real heart and real feelings. All you superficial who are just unhappy with your love lives understand that love is real. Although we have ventured on separate paths, at least I know that love exists. I love you, Sel."
Here she is on his Instagram that same year:
Reminder: A girl can hang out with her exes without dating them!
***
This article originally appeared on Cosmopolitan.com. Minor edits have been made by the Cosmo.ph editors.
Recommended Videos