Dear Carats: As you read this story, we know you're experiencing ~concert withdrawal.~ You're missing Sebong, you can't *function well* at work (or school), and you just keep on looking at all the photos and videos you've taken on your phone. We feel you, our fellow fans! SEVENTEEN's Be The Sun World Tour in Manila is definitely one for the books, and it will be so hard to move on from this amazing event.
The two-day concert—made possible by Pledis Entertainment, Hybe, and Live Nation PH, in partnership with Smart Communications, Inc. and Viu Philippines—allowed Carats to ~rock with the boys~ at the SM Mall of Asia Arena. The venue was filled with fans left and right *wink*, and there's no doubt that the kings of synchronization were happy with the Filo crowd's energy. Our tiger Hoshi even said that he thinks "Manila is the best"! Probably the most exciting part during the con was when they asked everyone to stand up, jump, and dance to "Very Nice."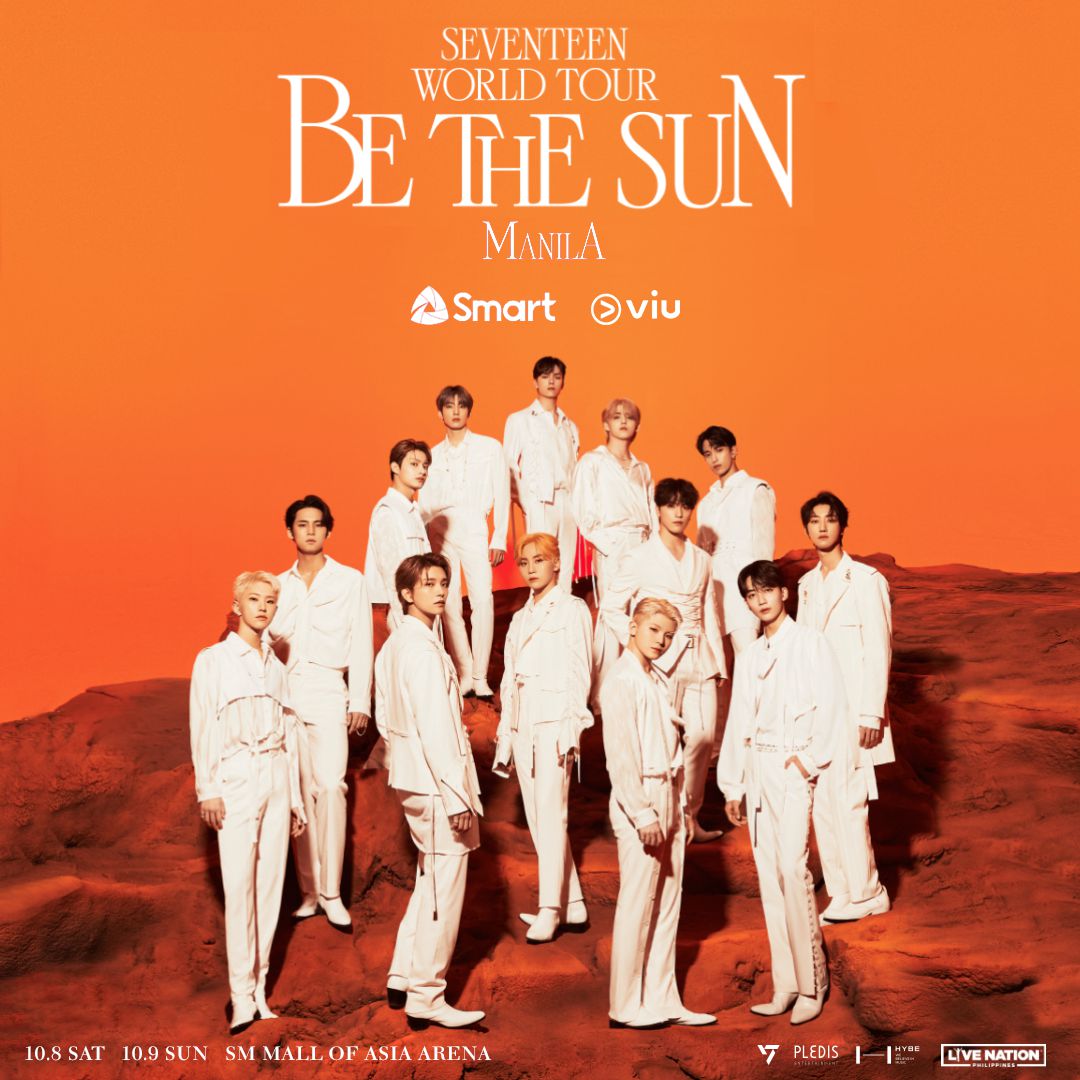 ADVERTISMENT - CONTINUE READING BELOW ↓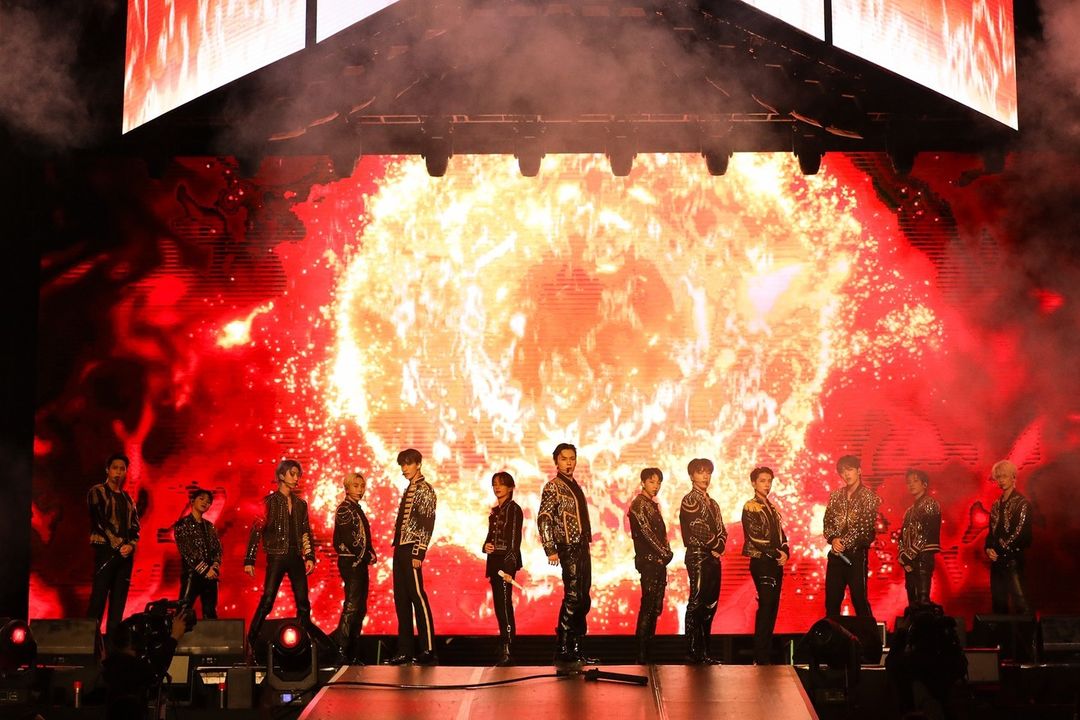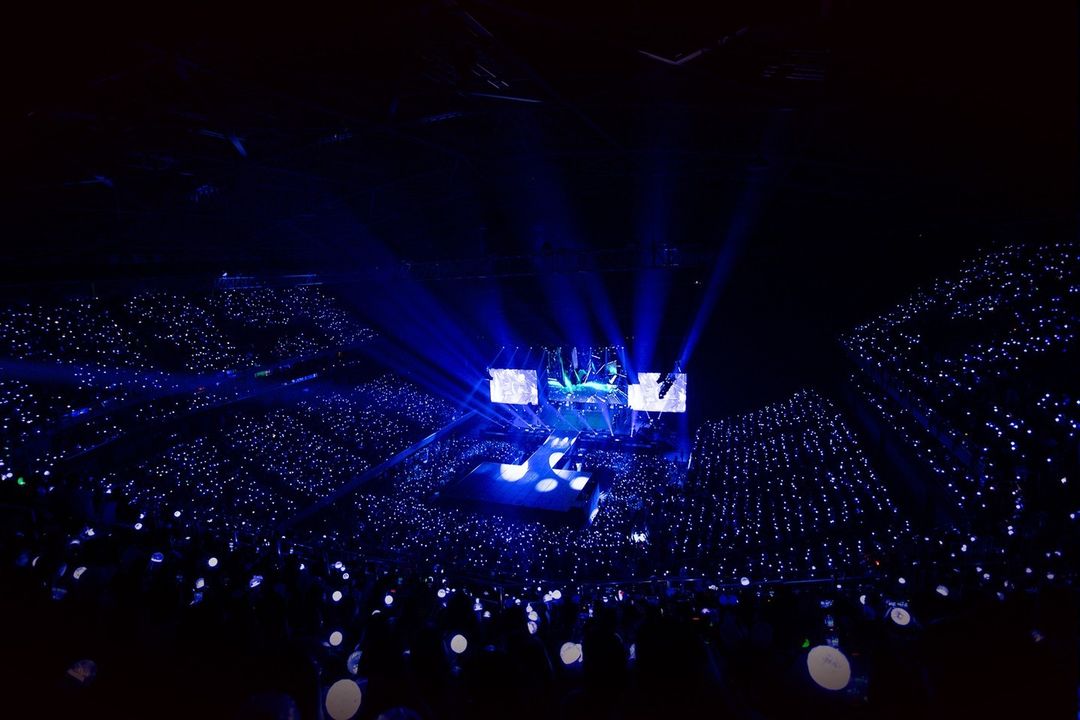 It's been 24 hours since we've last seen the boys perform live and to fill the void in your Sebong-shaped hearts, we came up with a list of must-watch programs that feature them.
Check out these SEVENTEEN Korean variety shows on Viu:
1. Knowing Brothers
Also known as Men On A Mission, this show has the classroom as its setting. Korean celebs—both K-pop idols and Korean actors—would often make a special appearance in Knowing Brothers where they perform and play games, and share new info about themselves while wearing school uniforms. SEVENTEEN has appeared numerous times here.
[Knowing bros highlight] SEVENTEEN, this isn't GOING..'Knowing bros' | JTBC Broadcast 220528.
2. Amazing Saturday
The popular tvN variety program Amazing Saturday (or DoReMi Market) shows a new concept every weekend, including K-pop and Korean food. In one episode, Seungkwan, Mingyu, and DK became guests and they promoted their latest album, Face The Sun.
Mingyu, DK and Seungkwan of Seventeen Guests ???? | Amazing Saturday
3. Mom's Diary
What happens when celebs' eommas (mothers) appear with them on a TV show and they watch videos of their children with them? You have Mom's Diary, which is also called  My Little Old Boy in South Korea! Vernon and Seungkwan once graced an ep and we can't wait for more episodes featuring the other members!
Could you rank SEVENTEEN by handsomeness? The panel tries...and fails [My Little Old Boy Ep 261]
4. Stars' Top Recipe At Fun-Staurant
Wonwoo, Seungkwan, and DK served as hosts in this show. If you love food as much as you love SEVENTEEN, then you should watch this! Stars' Top Recipe At Fun-Staurant features a ~food battle~ featuring your fave Korean stars as they come up with unique recipes to win the chefs over.
Lobster yang Mengingatkan Hong Dengan SEVENTEEN |Fun-Staurant|SUB INDO | 201109 Siaran KBS World TV|
5. Dogs Are Incredible
Get ready to go "Aww!" when you watch episode 99 of Dogs Are Incredible! With S.Coups and Seungkwan as the guests, the two SEVENTEEN members shared stories about their own fur babies. They also trained an Alaskan Malamute and a Siberian Husky.
It's Seungkwan and S.Coups of Seventeen (Dogs are incredible EP.99-1) | KBS WORLD TV 211110
MORE SEBONG STORIES FOR YOU, CARATS:
Everything You Need To Know About The Members Of The K-Pop Boy Group, SEVENTEEN
Get To Know The MBTI Personality Types Of SEVENTEEN Members