Sex Education season 3 hit Netflix way back in September 2021, so we're already patiently anticipating the next series. Yep, Otis and the gang will be back at Moordale High for a whole new term of chaos.
Here's what we know about Sex Education season 4 so far, from an expected release date to the cast members that are returning (and the ones that aren't!) as well as any trailers or glimpses we've had at the next season. You're welcome.
Is there a Sex Education season 4 trailer yet?
We'll have to wait until closer to the season 4 release date for any teasers. But in mid-August 2022, Gillian Anderson, who plays Jean Milburn, did share a behind the scenes pic from filming, which has acted as a bit of a teaser. "Jean's baaaaaack! @sexeducation," the actor wrote in the caption, to her 2.5 million followers.
ADVERTISMENT - CONTINUE READING BELOW ↓
Sex Education season 4 cast: Who will star in the show?
Up to this point, we've seen the show's core characters appearing in all three seasons, but it sounds like things might switch up a bit before season four.
Jim Howick, who plays teacher Colin Hendricks, revealed to Digital Spy in August 2022 that he wasn't yet sure if he'd be making an appearance, "I think I am, but do you know what? I genuinely don't know yet, and that is the honest truth.
"I don't know. They're filming now, but it's such an enormous cast, and it goes on for ages... I would know if I wasn't. I think I'm probably in it, but probably in second block, and that films until February. So we've got ages to go. It's not like a sort of normal British sitcom where filming is kind of six to eight weeks. It's five months."
ADVERTISMENT - CONTINUE READING BELOW ↓
Recommended Videos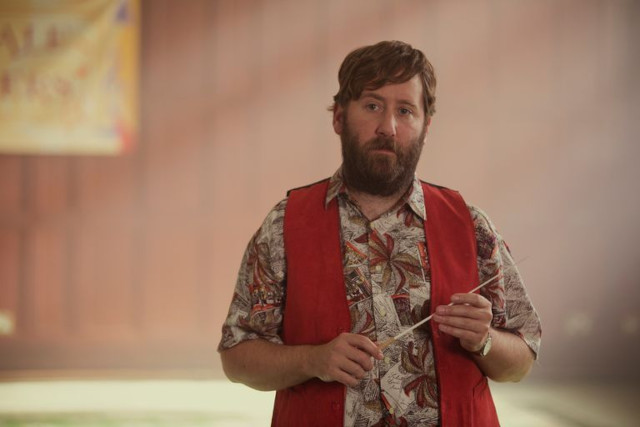 In a tweet from the official Netflix UK & Ireland account shared in August, it was confirmed that none other than Dan Levy will be joining the cast as new teacher, Mr. Molloy. While there's no word yet of what his character will be like, or what storylines he'll be involved in, all we can say is that we definitely agree with the tweet - yay, David!
ADVERTISMENT - CONTINUE READING BELOW ↓
In terms of those who won't be returning, Rakhee Thakrar, who plays teacher Emily Sands, is the latest star to confirm she won't be back for the next series.
"I'm not part of the new series," she told Daily Star Sunday in summer 2022. "I can't really talk about why. But I'm so proud of the show and grateful to have been part of something so important. There is nothing bad about Sex Education."
ADVERTISMENT - CONTINUE READING BELOW ↓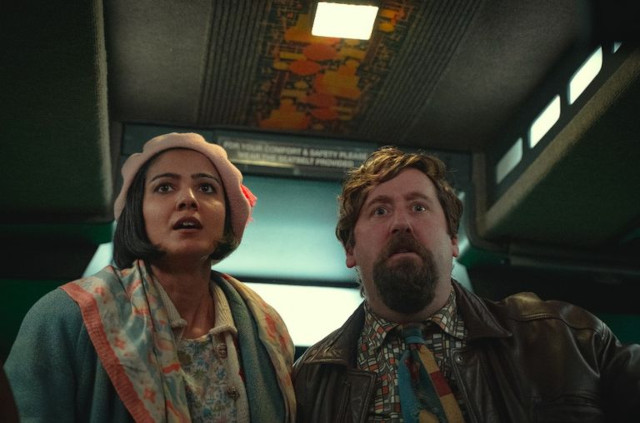 Tanya Reynolds, who plays Lily Iglehart, previously confirmed her departure from the show in July 2022 just days after her on-screen girlfriend Ola, played by Patricia Allison announced she wouldn't be reprising her role, either.
Speaking to Digital Spy, she said: "Lily is not coming back either. Her storyline was just wrapped up quite nicely at the end of season three. So she's got no loose ends to tie up, she had quite a happy ending," she said.
ADVERTISMENT - CONTINUE READING BELOW ↓
"At the end of last season, everyone kind of gets scattered, and I think that's just a good opportunity to bring in some new new characters," she continued.
"I absolutely will miss [her]. I love, love Lily with my whole entire being and I had the best time on those three seasons, and I will miss it for sure. I will miss Lily, and I will miss the gang. But it just kind of feels very right. It feels like time."
ADVERTISMENT - CONTINUE READING BELOW ↓
Patricia also spoke about time being up for Ola. Appearing on Capital Xtra's breakfast show in June 2022, she said: "I absolutely have loved being on Sex Education so, so much, and playing Ola. But unfortunately, I won't be joining the team for season four. Some other opportunities have come up. So, I've been doing it for three years and I've genuinely loved it."
ADVERTISMENT - CONTINUE READING BELOW ↓
Emma Mackey, who plays Maeve, previously suggested she won't return either, telling Hunger, "Sex Education is so momentous as a concept, as a show, and the cast are phenomenal. I genuinely care about them all a lot and I made lifelong friends. But the bittersweet nature of it is that I also can't be 17 my whole life."
Simone Ashley, who plays mean girl Olivia in the Netflix production, also confirmed she wouldn't be returning for the fourth season, following her success as Kate Sharma in Bridgerton season 2. "No," Simone replied when This Morning hosts Vernon Kay and Josie Gibson asked her about reprising her Sex Education role.
"I get asked that all the time. No, I'm a Bridgerton girl now."
ADVERTISMENT - CONTINUE READING BELOW ↓
As for the rest of the cast? Well, those who've appeared in seasons 1-3 include Gillian Anderson (Jean Milburn), Asa Butterfield (Otis), Ncuti Gatwa (Eric), Connor Swindells (Adam), Aimee Lou Wood (Aimee), and Kedar Williams-Stirling (Jackson).
There's also Tanya Reynolds (Lily), plus Mimi Keene (Ruby), and Chaneil Kular (Anwar). Newer cast members that joined the show in seasons 2 and 3 include Chinenye Ezeudu (Viv), Sami Outalbali (Rahim), George Robinson (Isaac), and Dua Saleh (Cal).
What have the cast said about Sex Educationseason 4?
In mid-April 2022, Asa Butterfield, who plays Otis Milburn, revealed filming hadn't yet started on the fourth season, telling Digital Spy, "We haven't started filming yet. But we are planning to start filming soonish. And that's about all I can say."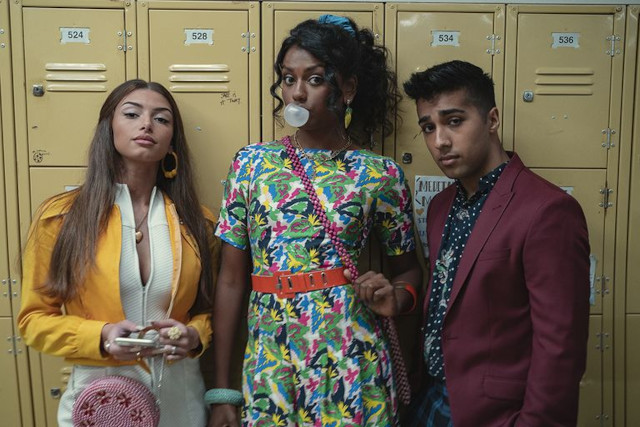 ADVERTISMENT - CONTINUE READING BELOW ↓
Aimee Lou Wood, who plays Aimee in the show, hinted to Radio Times that season four might be the last. Speaking about if she wants to play the part forever, Aimee said, "I'm not sure because there's a part of me that could just do it forever. But there's also a part of me that's like, 'No – we've all got to go and do different things and play different parts.'
"We can't be like 50 saying, 'Freshers week!' So it's a weird one. It's a bittersweet thing because it probably is, even if it's not this series, it probably is closer now to ending than it is to the start. Which is sad but also probably in many ways, will be positive. I always think leave them wanting more as well. Always leave them wanting more."
image
Even before season 4 was officially confirmed, the cast certainly seemed to be up for it, as well as potential spin-offs. Speaking to Cosmopolitan UK, Asa Butterfield revealed, "[I want a] Christmas movie! Sex Education-themed." He added, "We don't know [whether there will be more.] It's out of our hands at this point. I wish I could tell you more, I genuinely don't know."
ADVERTISMENT - CONTINUE READING BELOW ↓
Asa also touched on whether he'd be open to a Sex Education spin-off, adding, "A spin-off would be good but it has to be well-thought out and really unique and not just for the sake of doing a spin-off."
"I'd love to do a fourth season, because we have so much fun on this show," he continued, before hinting that he wouldn't mind calling it quits either. "At the same time we've been doing it for three years now, and I'd be happy saying goodbye to these characters… We'll have to see," he said.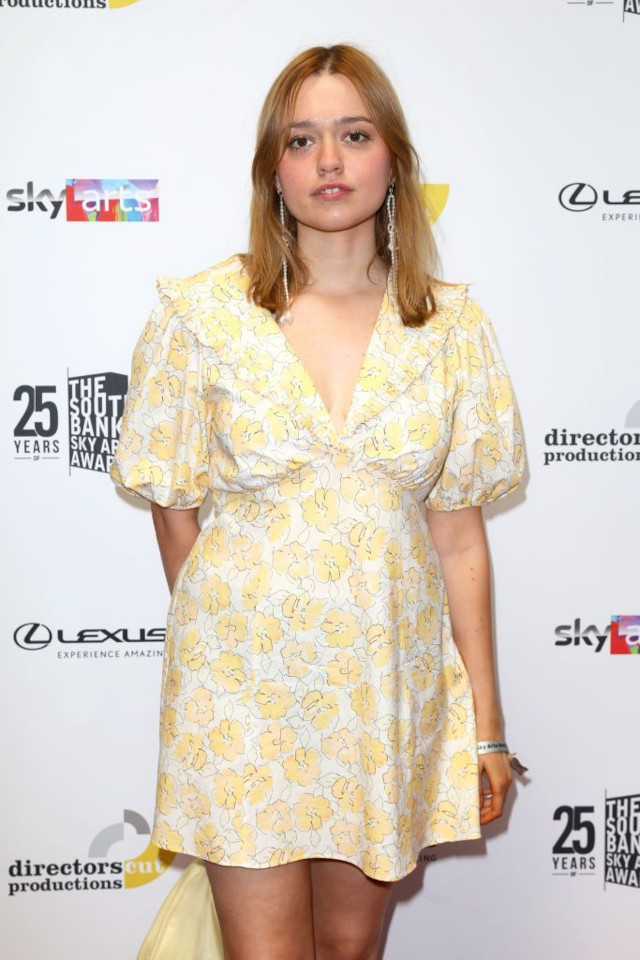 ADVERTISMENT - CONTINUE READING BELOW ↓
Emma Mackey (who plays Maeve) has also discussed her hopes for Maeve in a potential season 4, telling ELLE, "I'm excited for her to make some new friends, to open up a bit more and be exposed to a different culture, to a different kind of world. Because she's only ever lived in her little tiny bubbles. How is she out of that bubble?"
"It'd be really nice to see her actually living out a dream for herself. What does that do to a person, and how does that change you? What kind of happiness does that give you? And all the anxieties that come with being away from home," she said, before adding an 'if' to season 4: "If we get to it, it will be a lovely thing to witness."
When was Sex Education season 4 confirmed?
Netflix announced the new season as part of its day-long TUDUM festival (which is named after the sound played alongside the Netflix logo when you start watching a show) back in September 2021.
ADVERTISMENT - CONTINUE READING BELOW ↓
A tweet sharing the good news read, "Breaking News out of #TUDUM! Sex Education has been renewed for Season 4!"
Netflix posted the tweet alongside a news reel-style video of Moordale Secondary. We can see the words "season 4" running behind a "Moordale News" logo, with "Breaking news: Sex Education to return for season 4" written in a banner at the bottom of the screen.
ADVERTISMENT - CONTINUE READING BELOW ↓
How exciting! Gillian Anderson (who plays Jean Milburn) also celebrated the news on Instagram, sharing a selfie alongside co-stars Asa Butterfield (Otis), Patricia Allison (Ola), Mikael Persbrandt (Jakob) and Alistair Petrie (Mr Groff).
We can see Asa and Patricia still dressed in their Moordale uniforms, with Gillian adding the caption, "I guess we'll be seeing you for S4!! @sexeducation"
ADVERTISMENT - CONTINUE READING BELOW ↓
The actor also followed up with what *looks* like a photo of her and Mikael (Jakob) cuddled up in bed, simply writing, " @sexeducation."
We can't wait!
What is Sex Education season 4's expected release date?
Netflix hasn't confirmed a release date for season 4 yet, but we likely won't see it released until at least late 2022. So far, we've had one series each year - with season 1 airing in January 2019, followed by season 2 in January 2020 and season 3 premiering in September 2021 due to delays caused by the pandemic.
ADVERTISMENT - CONTINUE READING BELOW ↓
Given the fact that season 3 didn't hit screens until the autumn, it's likely that a 2022 release date for season 4 wouldn't take place until later in the year too.
***
This article originally appeared on Cosmopolitan.com/uk. Minor edits have been made by the Cosmo.ph editors.
EXPLORE COSMO